Private Jet Charter Boston
Private Flights to/from Boston, MA, USA
Air Charter Advisors is your source for private jet charter flights to/from Boston, one of the country's most historically important and culturally significant cities, and the defacto capital of New England.
Hiring a private plane at either (BOS) Logan International Airport or (BED) Laurence G. Hanscom Field allows you to travel to New England in the utmost comfort, convenience and style, and our team is here to offer private fliers the highest standards in executive and leisure travel.
Air Charter Advisors offers Boston jet charter service with access to thousands of turboprops, jets, airliners, and helicopters in New England, across the US, and around the world. We offer competitive rates, and our Wyvern broker standards result in the highest safety and service levels in private aviation. We can arrange flights to/from anywhere in the world at a moment's notice, and our brokers are available 24 hours a day.
Boston Air Charter Advisors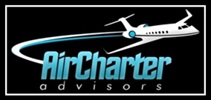 Each and every plane aircraft we use for charter flights to Boston, Bedford and the rest of New England are operated by FAR Part 135 (or foreign equivalent) air carriers. Using the most up-to-date Wyvern PASS reports for aircraft maintenance, operator history and pilot experience, we go the extra nautical mile to show our number one priority is passenger safety.
We check for available empty legs, discounted one-way routes, airport options with lower landing/fuel costs, all while using our industry connections to provide the most competitive rates possible. We're confident we'll arrange the right aircraft for your trip, whether you're flying internationally or domestically.
Enjoy working with our Wyvern-certified Boston Air Charter Advisors, and gain a comprehensive solution for all of your private aviation needs in New England, from bespoke air charters and ASAP flights to aircraft acquisitions, private plane management, jet cards, medical flights, group charters and more!
Call us at 1-888-987-5387 or request a quote for your charter flight to Boston, MA. We're here to assist you in every aspect of private aviation, including booking your private flight, arranging gourmet in-flight catering; arranging ground transportation, luxury yacht charters or meeting any other requests you may have – consider our Boston air charter advisors your private aviation source in Massachusetts and New England.
---
Private Jet Airports in Boston, MA
Air Charter Advisors utilizes the following private airports to arrange flights in Boston, Massachusetts and surrounding areas of New England.
The most popular choices are centrally located Logan Intl (BOS), and Hanscom Field (BED) in nearby Bedford, MA. New Bedford Regional (EWB) is a popular hub for those arriving closer to Cape Cod, and there are dozens of additional airports available for smaller pistons and turboprops. Call or e-mail us to review all of the options available for your flight.
(KBOS, BOS) Logan International Airport – Boston, MA
Alias: General Edward Lawrence Logan International Airport

Runway: 10,083 feet
FBO: Signature Flight Support (BOS)
Customs & Immigration: Yes
Logan International Airport, officially known as General Edward Lawrence Logan International Airport (IATA: BOS, ICAO: KBOS, FAA LID: BOS), is the main gateway to New England, located in the city's east neighborhood. Handling over 33 million passengers in 2015, it ranks as the 18th busiest airport in the United States.
Logan International features 6 asphalt runways in varying lengths to accommodate anything from a Cirrus SR 22 or a King Air 90, to airliners including an Airbus A320.
The airport offers 4 passenger terminals, and there are several FBOs located on site. General aviation is handled by Signature Flight Support, adjacent to the North Cargo area.
Sometimes described as its own small city, (KBOS) Logan International Airport is home to a fire department, police department, power plant and two hotels – travelers will find Hilton and Hyatt hotels near Terminal A.
(KBED, BED) Laurence G. Hanscom Field – Bedford, MA
Alias: Hanscom Field
Runway: 7,011 feet
FBO: Jet Aviation | Rectrix Aerodrome Center | Signature Flight Support (BED)
Customs & Immigration: Yes ; Tel: +1 800 973 2867
Hanscom Field (IATA: BED, ICAO: KBED, FAA LID: BED) is a public airport located in Bedford, and it's the largest general aviation airport in Massachusetts. Officially known as Laurence G. Hanscom Field, it's location just outside of downtown Boston make it a popular choice for private and corporate flights.
Hanscom Field features two asphalt runways long enough to accommodate aircraft from Piper Cubs to a Gulfstream V (5/23: 5,107 feet and 11/29: 7,011 feet), and there are three FBOs to service general aviation.
Thanks to its facilities and location in Bedford, (KBED) Hanscom Field has emerged as one of the region's most important business and general aviation airports. It routinely services the second most air traffic in New England behind Logan International, and its the preferred airport for many local sports teams and universities.
(KEWB, EWB) New Bedford Regional Airport – New Bedford, MA
Alias: Bedford | Bedford Regional
Runway: 5,504 feet | 5,000 feet
FBO: Colonial Air | Nor East Aviation | Sandpiper Air
Customs & Immigration: Yes ; PNR ; Tel: +1 800 973 2867
Located just a couple of miles northwest of New Bedford's central business district, New Bedford Regional Airport (IATA: EWB, ICAO: KEWB, FAA LID: EWB) offers private fliers an additional option to land small props or light aircraft.
(EWB) New Bedford Regional was built as a commercial airport in the 1940s, but served as a military field until the end of WWII. After the war, it was converted back to civilian use, and over the years, it has been improved with additional runway lighting and approach guidance systems.
The airport offers two asphalt runways (5/23 5,400: 5,400 feet and 14/32: 5,000 feet), and facilities include 3 FBOs to service general aviation. Plans to expand runway 5/23 for air cargo traffic were met with heavy local opposition, and abandoned in 2005.
Additional Airports
(KBVY, BVY) Beverly Regional Airport – Beverly, MA
Runway: 5,001 feet
(KOWD, OWD) Norwood Memorial Airport – Norwood, MA
Runway: 4,008 feet | FBO: Flight Level Aviation
(KLWM, LWM) Lawrence Municipal Airport – Lawrence, MA
Runway: 5,001 feet | FBO: Eagle East Aviation – Lawrence Jet Center
(KMVY, MVY) Martha's Vineyard Municipal – Martha's Vineyard, MA
Runway: 5,504 feet | FBO: MVY Airport
(1B9) Mansfield Municipal Airport – Mansfield, MA
Runway: 3,503 feet
(KACK, ACK) Nantucket Memorial – Nantucket, MA
Runway: 6,303 feet |  FBO: ACK Airport
(KHYA, HYA) Barnstable Municipal – Hyannis, MA
Runway: 5,425 feet
(KPYM, PYM) Plymouth Municipal – Plymouth, MA
Runway: 4,349 feet | FBO: Alpha One
(KGHG, GHG) Marshfield Municipal Airport – Marshfield, MA
Runway: 3,900 feet | FBO: Shoreline Aviation
(KTAN, TAN) Taunton Municipal King Field – Taunton, MA
Runway: 3,500 feet | FBO: Taunton Muni
Boston Aircraft Rentals 
Our brokers can connect you to a global network of private planes for your private flights, many of which are locally based. All of the private planes we utilize are operated by FAR Part 135 or 121 (or foreign equivalent) air carriers, and we offer access to Wyvern Wingman/ARGUS Platinum aircraft.
We'll provide you with aircraft options based on your mission, allowing you to choose between a cost-effective plane, the most luxurious, stylish luxury charter plane in the New England market, or somewhere in the middle.
Charter a Challenger 600 series (601, 604, 605) or a Gulfstream 4/IV/SP/400/450 for an executive flight, or hire a Boeing Business Jet (BBJ) to fly your entire corporate team privately to/from Boston or Bedford. Check out our Aircraft Gallery for more aircraft details.
Piston | Turbo Props
Beech Baron 58
Cessna 340
Cessna Conquest II
Cessna Grand Caravan
Cessna Stationair
Cirrus SR-22
King Air 90
King Air 100
King Air 200
King Air 250
King Air 300
King Air 350
Piaggio Avanti II
Pilatus PC-12
Piper Cheyenne
Piper Malibu
Piper Matrix
Piper Meridian
Piper Navajo Chieftain
Piper Seneca
View all Pistons and Turbo-Props
VLJ | Light Jets | Super Light
Beechjet 400 / 400A
Cessna Citation Bravo
Cessna Citation CJ
Citation CJ2 / CJ2+
Citation CJ3 / CJ3+
Citation CJ4 / CJ4+
Citation Encore
Citation M2
Citation Mustang
Citation Ultra
Eclipse 500
Hawker 400XP
Honda Jet
Lear Jet 31 / 31A
Lear 35 / 35A
Lear 40 / 40XR
Lear 45 / 45XR (SLJ)
Nextant 400XT
Phenom 100
Phenom 300 (SLJ)
View all VLJ | Light Jets | Super Light
Midsize | Super Midsize Jets
Citation Excel / XLS
Citation Sovereign
Citation X (10)
Challenger 300 / 350
Falcon 50 / 50EX
Gulfstream G150 / G200 / G280
Hawker 700
Hawker 800 / 800A / 800XP / 850XPi
Hawker 900 / 900XP
Hawker 1000 / 4000
Lear 55
Lear 60 / 60XR
Legacy 500
View all Midsize and Super Midsize Jets 
Large | Heavy Jets
Challenger 601
Challenger 604 | 605
Challenger 850
Embraer Lineage 1000
Falcon 900 / LX
Falcon 2000 / EX / LX / LXS
Global 5000
Gulfstream G450
Gulfstream GIV / G4
Gulfstream GIV-SP / G4 SP
Lear 70 /75 
Legacy 600
Legacy 650
View all Heavy | Large Jets
Long Range Jets
Falcon 5X
Falcon 7X
Falcon 8X
Global Express / XRS
Global 6000
Global 7000
Global 8000
Gulfstream GV / G5
Gulfstream G550
Gulfstream G600
Gulfstream G650 / ER
View all Long Range Jets
VIP Airliners
Airbus ACJ-318 Elite Corporate Jet
Airbus ACJ-319 VIP
Airbus ACJ-320 VIP
Airbus ACJ-321 VIP
Boeing Business Jet BBJ / BBJ2 / BBJ3
Boeing B-727 VIP
Boeing B-737 VIP
Boeing B-747 VIP
Boeing B-757 VIP
Boeing B-787 Dreamliner VIP
Bombardier CRJ-200
View all VIP Corporate Airliners
---
Visit Boston | Private Jet to Boston, MA
Destinations > United States > Massachusetts
The luxurious bayside views and maritime atmosphere provide the perfect backdrop to Boston's antebellum architecture and academically-fueled progressive lifestyle.
Spend a day walking among the world's best young minds at MIT and Harvard in Cambridge. Fill your own thirst for knowledge at Harvard Art Museum or the city's famously comprehensive Museum of Fine Arts. Catch a ballgame at historic Fenway Park, or check out the incredible artistry demonstrated by the world-class Boston Symphony Orchestra (https://www.bso.org/).
Boston is a city of stark contrasts: contemporary interior design set inside early colonial architecture; traditional American pride mingling with liberal and expressive academics. These characteristics provide its unique atmosphere and turn it into a destination city.
Culture & Attractions
Charter a private flight to Boston and walk the streets of a city that, while steeped in colonial American values and culture, celebrates the future through strong academic ties and technological development.
Boston maintains its status as a political and economic powerhouse still today, and as such boasts an exhaustive list of attractions that subsist on its booming tourism industry. If you were to take a magnifying glass to its tourism industry, you would find that a few attractions command more attention than others.
Out of all of these, Boston sports teams, both professional and collegiate, sit comfortably at the top, followed closely by extensive museums, a large swath of major yearly events, and some of the best universities in the United States. Check out some of the sports teams that make the city so famous, or infamous, if your team is playing against them.
Museum of Fine Arts
465 Huntington Ave
+1-617-267-9300
http://www.mfa.org/
Boston Symphony Orchestra
301 Massachusetts Ave
+1-617-266-1200
http://www.bso.org/
North End
+1-617-720-2283
http://www.northendboston.com/
Boston Public Garden
4 Charles St
+1-617-635-4505
http://www.cityofboston.gov/parks/emerald/Public_Garden.asp
Fenway Park
4 Yawkey Way
+1-877-733-7699
http://boston.redsox.mlb.com/
Boston Public Library
700 Boylston Street, Copley Square
+1-617-536-5400
https://www.bpl.org/central/
Freedom Trail
+1-617-357-8300
http://www.thefreedomtrail.org/
Arnold Arboretum
125 Arborway
+1-617-524-1718
http://arboretum.harvard.edu/
New England Holocaust Memorial
98 Union St
+1-617-457-8755
http://www.nehm.org/
Wang Theatre
270 Tremont St
(617) 482-9393
http://www.citicenter.org/
College Campus Tours
Boston College, Harvard, MIT, UMass – the Greater Boston area, including Cambridge, Waltham and Newton, is home to some of the top academia in the world. Thousands of students visit to tour local campuses before choosing which school to attend, but did you know that chartering a private plane is a great way not only to tour college campuses in Cambridge, but across the country as well?
When you rent an aircraft for a college campus tour, you can create your own schedule and flight routing while enjoying the peace of mind and comfort of a private flight, allowing you to focus on deciding which is the best university to matriculate to in the fall. When possible, families can save by splitting the cost between multiple students. Some of the most popular colleges in the area include:
Executive Charter Flights
Boston is a global city placed among the top 30 most economically powerful cities in the world – its metropolitan area is home to the 6th-largest economy in the United States, and the 12th-largest in the world.
The city's colleges and universities attract more than 350,000 college students from around the world, creating the most academic atmosphere in the nation; its tourism industry sees more than 20 million people visit annually.
Business in Beantown? Book your next corporate flight with our Boston Air Charter team. Our company is Wyvern Certified, utilizing the same safety standards and due diligence processes Fortune 500 companies apply to their fleets of business jets.
We take our clients privacy, time, comfort, and most of all safety, very seriously, and our team diligently reviews the details of the most recent Wyvern PASS reports when arranging your private flight. You might not book with us the first time, but when you do, you'll know you have a partner you can work with for every Massachusetts-bound flight you need in the future.
Sports
Sports are more deeply ingrained in Boston's culture than any other city in the United States. It's one of the few US cities that is equally passionate about each of the major sports.
But with the Red Sox for baseball, the Celtics for basketball, the Bruins for hockey, and the Patriots for football, it's no wonder that Bostonians have so much pride for their teams. In order to really understand the spirit of this historic city, luxury travelers will want to go see at least one game while visiting. Read on for even more information regarding its famous sports teams.
Red Sox
This professional baseball team is arguably the most famous in the United States, and for good reason. The Red Sox are practically synonymous with the city of Boston, and their fans treat baseball as a way of life. These superstitious supporters often go to great lengths to ensure that their team wins. From always wearing the same shirt at every game to donning elaborate costumes and face paint, the fans can make seeing a game worth it even if you don't like baseball. Playing out of the ultra famous Fenway Stadium since 1912, the Red Sox are an integral part of Bostonian culture and should not be missed if given the opportunity.
Official website: http://boston.redsox.mlb.com/
The official basketball team of Boston, this Irish-themed team has earned its place in Bostonian history and culture time and again. With several NBA championships under their belt, the Celtics continue to demand large and rowdy crowds at their games. This energy is what makes being in the stadium fun for locals and tourists alike. But be careful when attending important games with this team, as -though it is a rare occurrence- the zeal of supporters has been known to lead to riots and other news-worthy events.
Official website: http://www.nba.com/celtics/
Patriots
For most Americans, this team needs very little introduction. The New England Patriots have dominated the NFL for over a decade with twelve AFC titles and six Superbowl appearances. Add in the fact that they haven't had a losing season during this period and you have the recipe for a fanatical nationwide following that culminates at Gillette Stadium during each game. Book your Patriots tickets early, because every game sells out before the season even starts.
Official website: http://www.patriots.com/
Bruins
With six Stanley Cup wins and several appearances, the Boston Bruins have cemented their place in hockey, and Bostonian history. The city's love for sport doesn't diminish when turning the focus to their beloved hockey team. In fact, the Bruins fanbase rivals that of the legendary Red Sox. Known for their charity work and community outreach programs, the energy at Bruins games is like that of a large family. So join the family and go see a game after your private flight.
Official website: https://www.nhl.com/bruins
Boston Marathon
As the oldest continually running marathon in the world, the Boston Marathon first began its long history on April 19th, 1897. At an even 26 long miles, this race is one of the most extreme sporting events one can put their body through, but it is also one of the most rewarding. Qualifying times for the marathon are based on age and some of the sports most harrowing, And still qualifying does not guarantee a spot in the race, but instead gives you the opportunity to register. There are several aspects of this race that make it an original experience. The Scream Tunnel is a half mile stretch in which students line up and scream support and offer kisses to runners; it can be heard from over a mile away. Call us now and book your private flight to Boston for the 2017 race.
Official website: http://www.baa.org/
Luxury Hotels
Boston has come a long way from where it began, but it still embraces its rich history and celebrates it everyday in its imposing architecture and palpable Bostonian pride.
Whether you're going there to see some of the best sports teams perform amidst the most fanatical fans in the United States, or to tour the city and check out the large array of museums and galleries that it has to offer, you're sure to have an amazing experience. With the locals often identifying with their district rather than their city, each district can offer a very different experience.
Private flyers can spend their nights in the historic Rowes Wharf Harbor at the famous Boston Harbor Hotel, or stay near the more festive downtown area at the Omni Parker House. For business trips, the extremely busy financial district boasts several 4-star hotels, and a host of interesting attractions.
Boston Harbor Hotel
70 Rowes Wharf
+1-617-439-7000
http://www.bhh.com/
Four Seasons
200 Boylston St
+1-617-338-4400
http://www.fourseasons.com/boston/
Mandarin Oriental
776 Boylston Street
+1-617-535-8888
http://www.mandarinoriental.com/boston/
XV Beacon
15 Beacon St
+1-617-670-1500
http://www.xvbeacon.com/
The Ritz-Carlton Boston Common
10 Avery St
+1-617-574-7100
http://www.ritzcarlton.com/en/Properties/BostonCommon/Default.htm
Hotel Commonwealth
500 Commonwealth Avenue
+1-617-933-5000
http://www.hotelcommonwealth.com/
---
Related Destinations
Our private aviation services extend around the globe, from arranging charter flights to all areas of Massachusetts and New England, to private flight anywhere in the world. Search our network of destinations to find the one you're looking for.
---
Request a FREE Quote | Private Jet Charters in Boston, MA
Request a Quote or give us a call at 1-888-987-5387 to speak with one of our Boston Jet Charter brokers to go over all of the options for your upcoming charter flight.