Cessna Citation III
Charter a Private Flight on the Cessna 650 Citation III
Air Charter Advisors offers private jet charter services on the Cessna 650 Citation III, a midsize business jet with a 2,350 nautical mile range and seating for up to 6-7 passengers.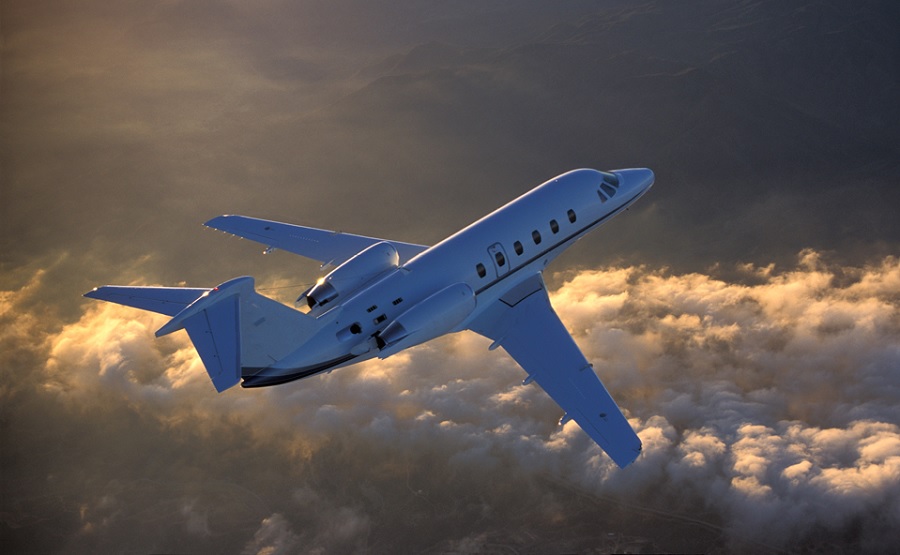 This was Cessna's first entry in the midsize business jet category. Instead of relying on smaller existing versions of their Citation line, they designed the CE650 from scratch, creating a platform that later introduced the Citation VI and Citation VII variants.
The Citation III debuted in 1983 and quickly established class-leading performance records for its climb rate and overall speed, reaching 49,200 ft in just 23 minutes and 24 seconds, and flying non-stop from Gander Airport to Paris le Bourget in just 5 hours and 13 minutes while averaging a speed of 429 knots.
The first model that rolled off the line was owned by golfer Arnold Palmer. Production lasted until 1992, with a total of 202 built over its 9-year run.
For instant pricing & availability on Cessna Citation III's and similar midsize jets based in your area, request a quote or speak with our advisors at +1 (888) 987-5387.
Citation III Pricing, Performance & Specifications
The cost to charter a Cessna CE650 Citation III starts at around $3,500-$4,000 an hour* and will vary based on year of make, model, positioning, scheduling, flight routing, passenger/baggage amounts, and other factors. Request a quote or call for a free charter quote with exact, all-inclusive pricing.
Year of Make: 1983 — 1992
Manufacturer: Cessna
Class: Midsize Jet
MSRP: $8.1M (1990)
Hourly Rate: $3,500 – $4,600*
General Details
Crew: 2 pilots
Capacity: up to 7 Passengers
Height: 16 ft 10 in
Length: 55 ft 6 in
Wingspan: 53 ft 6 in
External Baggage: 61 cu ft
MTOW: 22,000 lb
Max Payload: 1,600 lb
Performance Specs
Max Speed: 465 kts
Cruise Speed: 427 kts
Range: 2,348 nmi (2,702 mi; 4,348 km) w/ 2 crew & 4 pax
Climb Rate: 3,805 ft/min
Ceiling: 51,000 ft
Runway: 5,630 ft (takeoff); 4,208 ft (landing)
Engines: 2x Honeywell TFE 731-3B
Thrust: 3,650 lbf (16.2 kN) thrust each
Interior Dimensions
Seats: 6
Cabin Height: 5 ft 8 in
Cabin Width: 5 ft 7 in
Cabin Length: 18 ft 4 in
Total Volume: 422 cu ft
Bathroom: Enclosed Lav
Photo Gallery
Purchase a Cessna Citation III
Air Charter Advisors offers private jet sales & acquisition services for individuals and business groups interested in buying or selling a Cessna Citation III. This was the first entry into the midsize category for Cessna, debuting with a price tag of around $8 million.
The cost of ownership for a Cessna Citation III over 200 flight hours carries an annual budget of around $998k, with $372k in fixed costs and $626k in operating/variable costs. The operating cost for the Citation III comes out to around $3,130 per hour, or approximately $11.45 a mile.
Pre-owned models are available for between $500,000 and $800,000, and our team offers access to private planes both on and off market. For sales, purchases, and fractional ownership on the Cessna 650 Citation III, give us a call or email us for more information.
Cessna Citation III Jet Charter Services and Jet Cards
Air Charter Advisors offers luxury and business aviation services on the Cessna CE650 Citation III, including private jet charters, jet cards, sales/acquisitions, charter marketing, and aircraft management. If you're interested in chartering, purchasing, or selling a midsize jet, submit a request or call us directly at 1-888-987-(JETS) 5387.
---
* Average hourly rates are examples and vary depending on make, model and year; amenities, routing and scheduling/availability, and do not include fuel, taxes, or re-positioning. Pictures are for example only. The age, color, interior layout, hourly rates, specifications, dimensions may all vary between aircraft. All images copyrighted and provided courtesy of Cessna/Textron Inc. unless noted otherwise.