DC Private Jet Charter Flights
Air Charter Advisors is your source for private jet charters to Washington DC, the capital of the United States of America and a global center for politics and diplomacy.
Flying private on a sleek, efficient jet to Washington Dulles Airport (IAD) is the most stylish and secure way to travel to the nation's capital, and our team was created to offer the highest standards in executive and leisure aviation for luxury travelers.
Air Charter Advisors offers instant access to private jet charter service to/from Washington DC, placing thousands of private jets located around the world at your fingertips, all at a moments notice. We also work to offer the most competitive rates possible to connect with the perfect aircraft at the right cost, whether you're flying internationally or domestically.
DC Air Charter Advisors
Our private jet charter company is part of the Wyvern-certified charter broker network, and all of the aircraft we use are operated by FAR Part 135 or 121 (or foreign equivalent) air carriers. Choose between light and mid-size jets such as a Cessna CJ1 or a Hawker 800XP, or charter a long-range jet like a Global Express/XRS or a Gulfstream V/G500/G550, or any other aircraft that is certified for charter flights, and meet our strict safety standards.
Our list of clients has included many C-level executives, guest speakers, elected officials and diplomats, and we specialize in government jet charter service for clients seeking the most comfortable, secure and efficient way to arrive to/from Washington DC.
We also arrange private flights to D.C. for VIP/celebrities, personal assistants and leisure travelers as well, whether they're traveling on business or vacation.
Enjoy the convenience and peace of mind you get from working with an air charter broker you can trust, and Air Charter Advisors will become your local and global solution for luxury air travel, aircraft acquisition and private jet management. Call us today at 1-888-987-5387 or send us an e-mail for a free quote!
---
Airports for Private Charter Flights to Washington D.C.
Arrange your Washington D.C. jet charter to arrive/depart using the following local airports surrounding the nation's capital. Dulles International (IAD) is the main entry point for DC private jet charters, while Reagan National services mostly commercial flights, and is not cost-effective for private flights.
(KDCA, DCA) Ronald Reagan Washington National Airport – Washington D.C.
Runway: 7,169 feet
(KIAD, IAD) Washington Dulles International Airport, Loudoun – Virginia
Runway: 11,500 feet
(KADW, ADW) Andrews Air Force Base, Camp Springs – Maryland
Official Government or military business only
Alias: Andrews Field | Joint Base Andrews
Runway: 9,755 feet
(W32) Washington Executive Airpark, Clinton – Maryland
Alias: Hyde Field
Runway: 3,000 feet
Click here for more information on private jet airports in Washington D.C.
---
Rent a Private Jet to Washington DC from —
---
---
Visit Washington D.C. | Private Jet Travel Guide
Charter a jet and fly private to Washington DC. Whether you have a meeting with a politician or you're giving a speech in the area, a private jet charter is the best way to visit the capital of the United States.
Your clients and constituents expect you to be on time and ready to go when the time comes, and flying via private air charter gives you the flexibility and efficiency that you need to make that happen. Our Wyvern certified jet charter representatives operate at the highest standards in the business, and devote their time and effort to making sure your trip goes exactly as planned.
Available 24 hours a day and 7 days a week, Washington D.C. Jet Charter brokers can arrange everything from multi-leg private flights with in-flight catering to luxury ground transportation, and private helicopter lifts. Call or request a quote to book your next private flight to Washington DC.
Attractions and Landmarks
Private jet travelers will find that despite its huge tourism draw, many parts of D.C. cater to politicians and business professionals. While you may already have your favorite haunt in the nation's capital, it's worth perusing the other options available.
Reoccurring themes in Washington nightlife include steakhouse dinner's and after work cocktails, so the D.C. restaurant climate has evolved according to those trends. Treat your clients or colleagues to a perfectly cooked prime rib topped with Malbec butter at Rural Society, or wet your whistle with a meticulously crafted cocktail by Adam Bernbach at 12 Birds 1 Stone.
Downtown D.C. is wonderfully walkable, so treat your companions to a stroll through the most historic city in the country after you've sated your appetites. If you're chartering a private jet to vacation in the area, you'll be glad to hear that D.C. has more monuments and museums than you can shake a stick at.
For instance, The Smithsonian is an absolute must see if you haven't already. Comprised of several fully autonomous museums in separate strikingly designed buildings, every single bit of The Smithsonian is worth a day of perusal.
Many of its exhibits are jaw-droppingly impressive, and you'll feel productive because you're bound to learn something while you're there. So head to The Smithsonian or one of D.C.'s many craft cocktail bars for a truly American experience, and read on for even more attractions after your private charter flight to Washington DC.
Attractions
Smithsonian National Zoological Park
3001 Connecticut Ave NW
(202) 633-4888
https://nationalzoo.si.edu/
Washington National Cathedral
3101 Wisconsin Ave NW
(202) 537-6200
http://cathedral.org/
National Gallery of Art
6th Street and Constitution Ave
(202) 737-4215
http://www.nga.gov/content/ngaweb.html
Smithsonian National Air and Space Museum
6th and Independence Ave
202-633-1000
http://airandspace.si.edu/
United States Holocaust Memorial Museum
100 Raoul Wallenberg Plaza SW
202-488-0400
https://www.ushmm.org/
Library of Congress
101 Independence Ave SE
(202) 707-5000
https://www.loc.gov/
Newseum
555 Pennsylvania Ave NW
+1 888-639-7386
http://www.newseum.org/
Smithsonian National Museum of Natural History
10th Street and Constitution Ave.
202-633-1000
http://naturalhistory.si.edu/
Landmarks
The White House
1600 Pennsylvania Ave NW
(202) 456-1111
https://www.whitehouse.gov/
United States Capitol Building
East Capitol St NE & First St SE
(202) 226-8000
https://www.visitthecapitol.gov/
Lincoln Memorial Reflecting Pool
2 Lincoln Memorial Cir NW
(202) 426-6841
https://www.nps.gov/nama/planyourvisit/lincoln-memorial-reflecting-pool.htm
National Mall
(202) 426-6841
https://www.nps.gov/nama/index.htm
Lincoln Memorial
2 Lincoln Memorial Cir NW
(202) 426-6841
https://www.nps.gov/linc/index.htm
Washington Monument
2 15th St NW
(202) 426-6841
https://www.nps.gov/wamo/index.htm
Thomas Jefferson Memorial
701 E Basin Dr SW
(202) 426-6841
https://www.nps.gov/thje/index.htm
World War II Memorial
1750 Independence Ave SW
202-426-6841
https://www.nps.gov/wwii/index.htm
Vietnam Veterans Memorial
5 Henry Bacon Dr NW
202-426-6841
https://www.nps.gov/vive/index.htm
Arlington National Cemetery
Entrance at Arlington Memorial Bridge, Arlington, VA 22211
(877) 907-8585
http://www.arlingtoncemetery.mil/#/
Executive & Government Flights
Washington D.C. is capital and political center of the United States, home to its executive, legislative and judicial branches of government, as well as the nation's federal district.
Flying private to Washington D.C. allows executives, elected officials, diplomats, and foreign dignitaries to travel with the highest levels of privacy, security and comfort. Clients can also enjoy added discretion, anonymity and efficient arrivals/departures by using private terminals, while eliminating many of the risks associated with commercial travel.
Does you need to charter a business jet to Washington DC for an executive team or an elected official? Air Charter Advisors can handle all of the details for your private flight!
Many corporate flight departments and government agencies contact us to arrange these flights for their executives, as our due-diligence processes meet and/or exceed the same FAA standards applied to their own corporate fleets, which are some of the highest standards in private aviation.
ACA provides competitive rates on a wide range of sleek business jets with executive configurations available, including essential amenities such as on-board Wi-Fi, spacious cabins and gourmet in-flight catering. We also use only veteran pilots with hundreds (if not thousands) of hours as Pilot-in-Command (PIC) or Second-in-Command (SIC) of the specific model aircraft you're chartering.
No matter which type of aircraft you prefer, our business aviation team will be available to you 24/7 to help plan your upcoming executive flight to Washington D.C.
Luxury Hotels
Flying private jet charter to Washington D.C. puts you among some of the best hotels in the industry, and although some politicians may be content staying in group housing structure like the infamous "Alpha House", that doesn't mean you have to be.
From classic luxury and modern design hotels to eclectic boutique and charming B&B options, D.C. really delivers when it comes to high class lodgings.
You really have the pick of the litter with this hotel because its premier rooms are just as nice as its suites, only a bit smaller. Solo travelers will benefit from the cost effectiveness of this option, while the suites will provide plenty of space for entertaining guests should the need arise.
If you're planning a luxury vacation in the capital, the Hay-Adams is generally regarded as the best luxury option, while a popular spot for business visitors is the Four Seasons, about 7 blocks from the White House.
The Hay-Adams is found in one of the best locations available in the city, right across from the White House, and it's where D.C. figureheads often stay should the need arise; its bar "Off the Record" is a popular haunt for politicians and visitors alike. The hotel's central location puts you near most of Washington's best attractions, so you're never far from some of America's best museums and national monuments.
Five Star Hotels
The Hay-Adams
800 16th St NW
(202) 638-6600
http://www.hayadams.com/
Four Seasons Hotel
2800 Pennsylvania Ave NW
(202) 342-0444
http://www.fourseasons.com/washington/
Willard InterContinental
1401 Pennsylvania Ave NW
(202) 628-9100
https://www.ihg.com/intercontinental/washington/
Sofitel Lafayette Square
806 15th St NW
(202) 730-8800
http://www.sofitel.com/washington-dc-lafayette-square/
Mandarin Oriental
1330 Maryland Ave SW
(202) 554-8588
http://www.mandarinoriental.com/washington/
The Jefferson
1200 16th St NW
(202) 448-2300
http://www.jeffersondc.com/
Park Hyatt Washington
1201 24th St NW
(202) 789-1234
http://washingtondc.park.hyatt.com/en/hotel/home.html
The Ritz-Carlton, Tyson's Corner
1700 Tysons Blvd
(703) 506-4300
http://www.ritzcarlton.com/en/hotels/washington-dc/tysons-corner
The Ritz-Carlton, Georgetown
3100 South Street NW
(202) 912-4100
http://www.ritzcarlton.com/en/hotels/washington-dc/georgetown
The Ritz-Carlton, District of Columbia
1150 22nd St NW
(202) 835-0500
http://www.ritzcarlton.com/en/hotels/washington-dc/dc
Luxury Hotels
The Dupont Circle Hotel
1500 New Hampshire Ave NW
(202) 483-6000
https://www.doylecollection.com/hotels/the-dupont-circle-hotel
Loews Madison Hotel
1177 15th St NW
(202) 862-1600
https://www.loewshotels.com/madison/
W Washington D.C.
515 15th St NW
(202) 661-2400
http://www.wwashingtondc.com/
Le Méridien Arlington
1121 19th St N
(703) 351-9170
http://www.starwoodhotels.com/lemeridien/property/overview/index.html?propertyID=3774
Five Star Resorts outside of D.C.
Goodstone Inn & Restaurant
36205 Snake Hill Rd, Middleburg, VA 20117
(540) 687-3333
http://www.goodstone.com/
Salamander Resort & Spa
500 N Pendleton St, Middleburg, VA 20117
(540) 687-3600
http://www.salamanderresort.com/
---
Private Aircraft for Charter Flights to Washington DC
Air Charter Advisors utilizes the following private aircraft to arrange private jet charter service to/from Washington D.C., and all of the charter flights we arrange are operated by FAR Part 135 or 121 (or foreign equivalent) Wyvern-certified air carriers.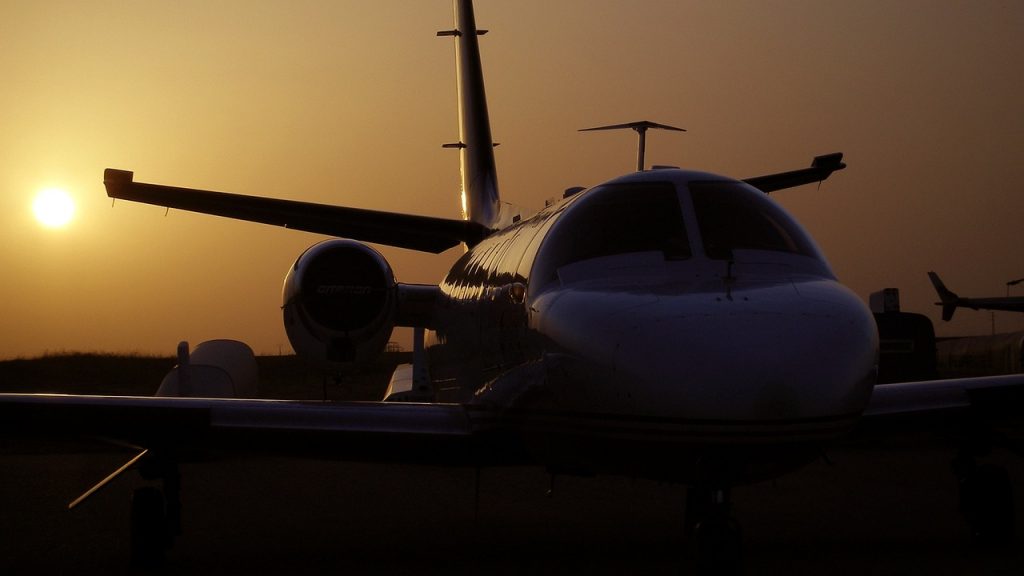 Thanks to the high-volume of business jet activity around (IAD) Dulles Airport, there are many aircraft based in the area, and as transient jets become available on a daily basis for empty leg charter flights.
Check out our Aircraft Gallery for more details on all of the planes available for your private flight, and if you don't see your preferred aircraft type listed below, speak to one of our brokers and they will locate one for you.
Piston | Turbo Props
Beech Baron 58
Cessna 340
Cessna Conquest II
Cessna Grand Caravan
Cessna Stationair
Cirrus SR-22
King Air 90
King Air 100
King Air 200
King Air 250
King Air 300
King Air 350
Piaggio Avanti II
Pilatus PC-12
Piper Cheyenne
Piper Malibu
Piper Matrix
Piper Meridian
Piper Navajo Chieftain
Piper Seneca
View all Pistons and Turbo-Props
VLJ | Light Jets | Super Light
Beechjet 400 / 400A
Cessna Citation Bravo
Cessna Citation CJ
Citation CJ2 / CJ2+
Citation CJ3 / CJ3+
Citation CJ4 / CJ4+
Citation Encore
Citation M2
Citation Mustang
Citation Ultra
Eclipse 500
Hawker 400XP
Honda Jet
Lear Jet 31 / 31A
Lear 35 / 35A
Lear 40 / 40XR
Lear 45 / 45XR (SLJ)
Nextant 400XT
Phenom 100
Phenom 300 (SLJ)
View all VLJ | Light Jets | Super Light
Mid-Size | Super-Mid Size Jets
Citation Excel / XLS
Citation Sovereign
Citation X (10)
Challenger 300 / 350
Falcon 50 / 50EX
Gulfstream G150 / G200 / G280
Hawker 700
Hawker 800 / 800A / 800XP / 850XPi
Hawker 900 / 900XP
Hawker 1000 / 4000
Lear 55
Lear 60 / 60XR
Legacy 500
View all Mid-Size and Super Mid-Size Jets 
Large | Heavy Jets
Challenger 601
Challenger 604 | 605
Challenger 850
Embraer Lineage 1000
Falcon 900 / LX
Falcon 2000 / EX / LX / LXS
Global 5000
Gulfstream G450
Gulfstream GIV / G4
Gulfstream GIV-SP / G4 SP
Lear 70 /75 
Legacy 600
Legacy 650
View all Heavy | Large Jets
Ultra-Long Range Jets
Falcon 5X
Falcon 7X
Falcon 8X
Global Express / XRS
Global 6000
Global 7000
Global 8000
Gulfstream GV / G5
Gulfstream G550
Gulfstream G600
Gulfstream G650 / ER
View all Long Range Jets
VIP Jumbo Jet Airliners
Airbus ACJ-318 Elite Corporate Jet
Airbus ACJ-319 VIP
Airbus ACJ-320 VIP
Airbus ACJ-321 VIP
Boeing Business Jet BBJ / BBJ2 / BBJ3
Boeing B-727 VIP
Boeing B-737 VIP
Boeing B-747 VIP
Boeing B-757 VIP
Boeing B-787 Dreamliner VIP
Bombardier CRJ-200
View all VIP Corporate Airliners
---
Additional DC-area Airports
Private aviation allows clients to utilize more than 100x the number of airports available with commercial flights. Airports with a focus on private and general aviation allow for fast, efficient departures and arrivals, while offering a variety of services for private jets and passengers.
(KFME, FME) Tipton Airport, Fort George G. Meade – Maryland
Runway: 3,000 feet
(KGAI, GAI) Montgomery County Airpark, Gaithersburg – Marlyand
Runway: 4,202 feet
(KANP, ANP) Lee Airport, Annapolis – Maryland
Runway: 2,500 feet
(KBWI, BWI) Baltimore–Washington International Airport, Baltimore – Maryland
Runway: 10,502 feet
---
Request a Washington DC Jet Charter Quote
Request a Quote or give us a call at 1-888-987-5387 to speak with one of our Washington DC Private Jet Charter agents for your next luxury vacation, business trip, or special event.