Private Jet Charter Atlanta
Private Flights to/from Atlanta, GA
Charter a private flight to Atlanta, the economic hub of the Southeast United States, and home to the busiest airport in the world.
Chartering a private jet to Atlanta is the most comfortable and secure way to travel, and our company is here to offer the highest standards in executive and leisure aviation.
Air Charter Advisors offers on-demand private jet services to/from Atlanta, Georgia, USA. We have access to thousands of private aircraft based in Georgia and around the world, many of which are Wyvern Wingman/ARGUS Platinum certified for private flights to Atlanta. ACA will arrange the ideal aircraft at the right cost, whether you're flying internationally or domestically.
Atlanta Air Charter Advisors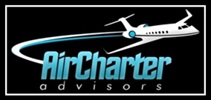 Our air charter brokers are based in the United States, and are available to you by phone and e-mail 24 hours a day, 7 days a week for any questions or inquiries. When you book your private flight with our Atlanta Air Charter Advisors, you'll gain an experienced jet charter broker who is ready to advise and arrange all the details for your upcoming flights at all hours.
Using some of the highest safety and due diligence standards in the industry, we'll present a variety of options that match the goals and budget of your trip. The relationships we've built with operators across the country allow us to connect you with the perfect aircraft at the right cost, whether you're flying domestically or internationally.
We've worked with high-level executives and elected officials heading to the Atlanta area for business and governmental events, as well as VIP celebrities, personal assistants and affluent travelers chartering a private flight for vacations, conventions, sporting events, arts, and cultural events and more.
Enjoy the peace of mind you get from working with an air charter broker you can trust, and let Air Charter Advisors be your local and global aviation solution for luxury air travel, aircraft acquisition, and private jet management in the Southeast US. Call us at 1-888-987-5387 or request a free quote for your jet charter flights to Atlanta, Georgia.
Atlanta
Airports for Private Jets
Atlanta is home to the world's busiest airport and one of the most popular destinations for private and business aviation in the United States. Flying privately allows you to bypass the air traffic of commercial hubs by taking advantage of airports focused primarily on private/general aviation.
(KATL, ATL) Hartsfield-Jackson Atlanta International Airport
Alias: Hartsfield, Atlanta Airport

Runways: 12,390 feet | 10,000 feet | 9,000 feet (x3)
FBO: Signature ATL
Book a private jet and fly to Hartsfield–Jackson Atlanta International Airport (IATA: ATL, ICAO: KATL, FAA LID: ATL), the busiest airport in the world since 1998. Also known as Atlanta Airport, or simply as Hartsfield, the airport is located 7 miles south of Atlanta's central business district.
The airport has 207 domestic and international gates and serves as the primary hub for several major and regional airlines. (ATL) Hartsfield–Jackson is the location of Delta Air Lines corporate headquarters, as well as its Technical Operations Center, which is Delta's primary maintenance, repair, and overhaul division.
The airport is also home to a helipad, allowing us to connect clients directly from their flight to a private helicopter to transport them between meetings, to their resort and other destinations around the metropolitan area.
(KATL) Hartsfield–Jackson Airport features five concrete runways in total, each large enough to accommodate private jets and airliners of any size. Signature ATL operates the only FBO at the airport, offering a variety of services for private jet travelers. Fly private to Hartsfield–Jackson International Airport by booking your private flight with ACA!
(KFTY, FTY) Fulton County Airport
Alias: Charlie Brown Field

Runways: 5,796 feet | 4,157 feet | 2,801 feet
FBO: Hill Aircraft | Signature FTY
Avoid the heavy traffic at Hartsfield–Jackson by arranging your private flight to arrive at Fulton County Airport (IATA: FTY, ICAO: KFTY, FAA LID: FTY), a county-owned airport located 7 miles west of downtown Atlanta. Also known as Charlie Brown Field, the airport handles a lot of the general aviation traffic that would otherwise crowd the runways at ATL.
(FTY) Fulton County Airport offers three asphalt runways at varying lengths to accommodate private air traffic. Please note, however, the longest runway measures 5,796 feet, limiting the size of aircraft who can utilize the airport up to a mid-size jet. Hill Aircraft and Signature FTY offer FBO service at the airport.
(KPDK, PDK) Dekalb-Peachtree Airport
Alias: Peachtree Airport, Dekalb Airport, PDK

Runway: 6,001 feet | 3,967 feet | 3,746 feet
FBO: Atlantic Aviation | Epps Aviation | Signature PDK
The best way to arrive in Atlanta is by scheduling your private flight to arrive at DeKalb–Peachtree Airport (IATA: PDK, ICAO: KPDK, FAA LID: PDK), the city's premier private and general aviation airport located in DeKalb County, Georgia. With over 600 operations daily, PDK is the second busiest airport in Georgia behind only Hartsfield–Jackson International.
(PDK) DeKalb Peachtree Airport is located in Chamblee, Georgia, just 12 miles northeast of Atlanta, making it a convenient airport option for flights heading to the area; it's located on a prime spot within the Perimeter, less than fifteen minutes away from major business centers in Buckhead and Midtown.
PDK offers three runways to accommodate private air traffic, including a 6,001-foot runway for private jets. There are also three FBOs located at the airport operated by Epps Aviation, Atlantic Aviation, and Signature PDK. There are also more than 100 hangars to store private aircraft away from the elements, and a concrete helipad to arrange private helicopter service.
(KFFC, FFC) Atlanta Regional Airport
Alias: Falcon Field Airport

Runway: 5,101 feet
FBO: N/A
Fly private to Atlanta Regional Airport (ICAO: KFFC, FAA LID: FFC), also known as Falcon Field, a public airport located 25 29 miles southwest of downtown Atlanta in Peachtree City.
FFC is owned by the Peachtree City Airport Authority, and was formerly known as Peachtree City Airport or Peachtree City – Falcon Field Airport – it was named Falcon Field in honor of the Atlanta Falcons, the local NFL football team.
(FFC) Falcon Field Airport features a single 5,219-foot asphalt runway for private flights to arrive and depart, and the airport offers refueling services and aircraft hangaring.
(KRYY, RYY) McCollum-Cobb County International Airport
Alias: McCollum Field

Runway: 6,305 feet
FBO: Hawthorne Global Aviation Services
Hire a private jet to arrive at Cobb County International Airport (ICAO: KRYY, FAA LID: RYY), a public airport located 21 miles northwest of Atlanta, immediately south of the city of Kennesaw in Cobb County, Georgia.
(RYY) Cobb County – McCollum Field was first designed as a small general aviation field and was designated as a reliever airport for Hartsfield-Jackson Airport and DeKalb-Peachtree Airport. Today, Cobb County serves as the primary general aviation airport for the area's suburban population; with an average of 475 takeoffs and landings each day, RYY is the third busiest airport in Georgia.
RYY offers a single 6,305-foot runway to accommodate almost any size private jet or turboprop, and Hawthorne Global Aviation Services operates the full-service FBO at Cobb County Airport – McCollum Field.
Atlanta Aircraft Rentals
Atlanta is a popular hub for private aviation in the Southeast, and Air Charter Advisors can arrange your private charter flight on any of the following planes. All of the aircraft we arrange are operated by FAR Part 135 or 121 (or foreign equivalent) air carriers, many of which are based at local airports.
Although many of the planes we use are based in Georgia, others transient jets and turbo-props passing through the region can potentially reduce your charter rate with an empty-leg flight.
After you request an Atlanta jet charter quote and provide your trip details, ACA will provide you with a variety of options based on the goals and budget of your flight, whether you need a cost-effective option or want the most luxurious private jet on the market.
---
Additional Airports
The following airports are located within 50 miles of the city, offer clients the opportunity to save on their charter cost with reduced landing/handling fees while allowing clients to arrive closer to their preferred destination.
(KPUJ, PUJ) Paulding Northwest Atlanta Airport – Dallas, GA
Alias: Paulding County Regional
Runway: 5,505 feet
(KCCO, CCO) Newnan-Coweta County Airport – Newnan, GA
Runway: 5,500 feet
(KLZU, LZU) Gwinnett County Airport – Lawrenceville, GA
Alias: Briscoe Field
Runway: 6,000 feet
FBO: Aircraft Specialist Jet Center | Gwinnett Aero
(KCNI, CNI) Cherokee County Airport – Canton, GA
Runway: 5,001 feet
FBO: S&S Aviation
(KVPC, VPC) Cartersville Airport – Cartersville GA
Runway: 5,760 feet
FBO: Phoenix Air
(KHMP, HMP, 4A7) Atlanta South Regional Airport – Hampton, GA
Alias: Clayton County Airport – Tara Field, Henry County Airport
Runway: 4,503 feet
(KCVC, CVC, 9A1) Covington Municipal Airport – Covington, GA
Runway: 5,500 feet
---
Visit the ATL | Private Jet to Atlanta, GA
Destinations > United States > Georgia
Explore Atlanta by arranging a private charter flight with Air Charter Advisors!
Atlanta is ranked as an "alpha-" or "world city" thanks to its significant impact on commerce, finance, research, technology, education, media, arts, and culture. It's the financial and cultural leader of the American South and has become a major conference and convention city for business, industry, and media.
---
Related Destinations
---
Atlanta, GA Jet Charter Services | Request a Free Quote
Request a Quote or give us a call at 1-888-987-5387 to speak with one of our Atlanta Jet Charter brokers and arrange a private flight for your next luxury vacation, business trip, or special event.
Air Charter Advisors believes in providing private flyers with a one-on-one consultative service experience that exceeds every expectation. We understand that your time, privacy, flight preferences and most of all, safety, are all extremely important.
Our team is available 24 hours a day, 7 days a week. When using our private aviation service, you can expect quick response times and an easy, hassle-free booking process.