Private Jet Charters in Atlanta, GA
Destinations > United States > Georgia
Charter a private jet and fly to Atlanta, the economic hub of the Southeast United States, and home to the busiest airport in the world.
Flying private jet charter Atlanta is the most comfortable and secure way to travel, and our company is here to offer the highest standards in executive and leisure aviation.
Air Charter Advisors offers on-demand private jet charter service to/from Atlanta, Georgia. We have access to thousands of private aircraft based in Georgia and around the world, many which are Wyvern Wingman/ARGUS Platinum certified for private jet charter flights to Atlanta. ACA will arrange the ideal aircraft at the right cost, whether you're flying internationally or domestically.
Atlanta Air Charter Advisors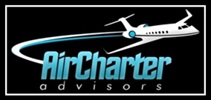 Our Atlanta air charter brokers are based in the United States, and are available to you by phone and e-mail 24 hours a day, 7 days a week for any questions or inquires. When you book your private flight with ACA, you'll gain an experienced jet charter broker who is ready to advise and arrange all the details for your upcoming flights at all hours.
Using some of the highest safety and due diligence standards in the industry, we'll present a variety of options that match the goals and budget of your trip. The relationships we've built with operators across the country allow us to connect you with the perfect aircraft at the right cost, whether you're flying domestically or internationally.
We've worked with high-level executives and elected officials heading to the Atlanta area for business and governmental events, as well as VIP celebrities, personal assistants and affluent travelers chartering a private flight for vacations, conventions, sporting events, arts and cultural events and more.
Enjoy the peace of mind you get from working with an air charter broker you can trust, and let Air Charter Advisors be your local and global aviation solution for luxury air travel, aircraft acquisition and private jet management in the Southeast US. Call us at 1-888-987-5387 or request a free quote for your jet charter flights to Atlanta, Georgia.
---
Airports for Private Jet Charter Flights to Atlanta
Home to the world's busiest airport and one of the most popular destinations for private and business aviation in the United States, flying private allows you to bypass the air traffic of commercial hubs by taking advantage of airports focused primarily on private/general aviation. Follow this link for more details regarding Atlanta private jet airports.
(KATL, ATL) Hartsfield-Jackson Atlanta International Airport – Atlanta, Georgia
Also known as Atlanta Airport, Hartsfield, or Hartsfield–Jackson
Longest Runway: 12,390 feet
(KFTY, FTY) Fulton County Airport – Atlanta, Georgia
Also known as Charlie Brown Field or Brown Field
Longest Runway: 5,796 feet
(KPDK, PDK) Dekalb-Peachtree Airport – Chamblee, Georgia
Also known as Peachtree–DeKalb Airport or PDK
Longest Runway: 6,001 feet
(KFFC, FFC) Atlanta Regional Airport – Peachtree City, Georgia
Also known as Falcon Field Airport
Longest Runway: 5,101 feet
(KRYY, RYY) Cobb County International Airport – Kennesaw, Georgia
Also known as McCollum Field
Longest Runway: 6,305 feet
---
Related Destinations
---
Visit the ATL | Private Jet to Atlanta
Destinations > United States > Georgia
Explore Atlanta by arranging a private charter flight with Air Charter Advisors!
Atlanta is ranked as an "alpha-" or "world city" thanks to its significant impact on commerce, finance, research, technology, education, media, arts and culture. It's the financial and cultural leader of the American South, and has become a major conference and convention city for business, industry and media.
Attractions and Events
Perched atop the Piedmont Plateau in Northern Georgia, Atlanta features a cooler climate than much of the American South, although rising summer temperatures have given way to the nickname "Hotlanta".
Many of its biggest attractions are located within two blocks of each other in Pemberton Place: World of Coca-Cola, exploring the history of one of the world's most iconic brands; the Georgia Aquarium, the largest aquarium in the world by volume; and the CNN Center and Studio Tour, offering behind the scenes tours at one of the nation's leading news studios.
From the skyscrapers in Midtown to the Downtown skyline, down to the Victorian architecture of Inman Park, over to the houses on Highland Ave and the mansions of Buckhead – Atlanta is home to a wealth of architectural showcases.
It's also one of only cities in the United States with permanent, professional companies in all major performing arts disciplines: opera, ballet, orchestral music, and theater.
Mercedes-Benz Stadium is a new, state-of-the-art multi-purpose stadium in downtown Atlanta that will serve as the home of the Falcons (NFL) and United FC (MLS). The stadium features a retractable roof, and is set to host major events in the near future, including the College Football Playoff Championship in 2018, Super Bowl LII in 2019 and the NCAA Final Four in 2020.
Center for Civil and Human Rights
100 Ivan Allen Jr Blvd
(678) 999-8990
https://www.civilandhumanrights.org/
Fox Theatre
660 Peachtree Street
(404) 881-2100
http://foxtheatre.org/
Botanical Gardens
1345 Piedmont Avenue
(404) 876-5859
http://atlantabg.org/
Piedmont Park
Conservancy Office: 1342 Worchester Dr.
Community Center Office: 1071 Piedmont Avenue
(404) 875-7275
http://www.piedmontpark.org/
History Center
130 West Paces Ferry Road NW
(404) 814-4000
http://www.atlantahistorycenter.com/
Oakland Cemetery
248 Oakland Ave, SE
(404) 688-2107
http://www.oaklandcemetery.com/
Georgia Aquarium
225 Baker Street NW
(404) 581-4000
http://www.georgiaaquarium.org/
Michael C. Carlos Museum
571 South Kilgo Circle
(404) 727-4282
http://www.carlos.emory.edu/
Martin Luther King Jr. National Historic Site
450 Auburn Ave
(404) 331-5190
This site is a time capsule full of the history that affected human rights and equality. Here you can experience some of the darkest bits of history in America, and even buy a recording of an MLK speech.
http://www.nps.gov/malu/index.htm
Turner Field
755 Hank Aaron Dr
(866) 800-1275
http://atlanta.braves.mlb.com/atl/ballpark/
Executive Charter Flights
Want to arrange your executive jet charter flights to Atlanta on sleek, modern private jets? Air Charter Advisors arranges executive jet charter service to/from Atlanta and all areas of Georgia using the same standards many Fortune 500 companies apply to their own corporate fleets.
We have access to thousands of private jets and turbo-props located throughout the country ready for your charter flight, and each plane we arrange is operated by FAR Part 135 or 121 (or foreign equivalent) air carriers, using only veteran pilots with a wealth of experience.
We can arrange a business jet with essential amenities for you and your executive team, including Wi-Fi connectivity, spacious interiors, and gourmet in-flight catering, allowing you conduct business while traveling private jet charter in the utmost comfort and privacy.
Whenever you need to fly private to Georgia for business, our friendly private aviation team will be available to you 24 hours a day, 7 days a week to to arrange executive jet charter service to Atlanta, Georgia.
Atlanta Means Business
The Atlanta Metropolitan Area features the 8th largest economy in the United States and the 17th largest worldwide, with a GDP of just over $300 billion.
Most of the local economy is made up of corporate operations for more than 1,250 multi-national corporations, including the global headquarters for Coca-Cola, The Home Depot, Delta Air Lines, AT&T Mobility, Chick-fil-A, UPS, and Newell-Rubbermaid.
It's home to the 3rd highest contraction of Fortune 500 companies in the country; more than three-quarters of all Fortune 1000 companies have a regional, regional, national, or global office in the city. It's also one of the top media centers in the United States outside of New York and Los Angeles, home to CNN, Turner Broadcasting System (TBS) and The Weather Channel.
Golf Courses
Although it doesn't carry the same prestige as Augusta, Charleston and Myrtle Beach, the Atlanta area is still home to a variety of top-class golf courses.
The region's lush, green canopy and dense forests create a relaxing environment for a round of golf, complete with the outstanding service and southern charm you'd expect. Executive and leisure travelers can bring their clubs aboard their private jet to enjoy one of the following golf courses.
Cobblestone Golf Course
4200 Nance Road
(770) 917-5152
http://www.cobblestonegolf.com/
Druid Hills Golf Club
740 Clifton Rd
(404) 377-1766
http://www.dhgc.org/
Atlanta Country Club
500 Atl Country Club Drive
(770) 953-2100
http://www.atlantacountryclub.org/
Atlanta National Golf Club
350 Tournament Players Dr
(770) 442-8801
http://www.clubcorp.com/Atlanta-National-Golf-Club/
East Lake Golf Club
2575 Alston Dr SE
(404) 373-5722
http://www.eastlakegolfclub.com/
Wolf Creek Golf Course
3000 Union Rd SW
(404) 344-1334
http://wolfcreekgc.com/
Luxury Hotels
Atlanta is the economic hub of the south, featuring a fleet of business-minded hotels and posh restaurants for private jet travelers to enjoy during their stay.
After your private jet charter arrives in Atlanta, ACA will arrange to have luxury ground transportation bring you to the 5-star hotel or resort of your choice, with options including the Mandarin Oriental, St. Regis, Ritz-Carlton and Four Seasons. The following list of top hotels is based on customer feedback and in-house research regarding location, amenities, and online reviews.
Mandarin Oriental
3376 Peachtree Road
(404) 995 7500
http://www.mandarinoriental.com/atlanta/
Four Seasons Hotel
75 Fourteenth Street
(404) 253-3853
http://www.fourseasons.com/atlanta/
The St. Regis
Eighty-Eight West Paces Ferry Road
(404) 563-7900
http://www.stregisatlanta.com/
InterContinental Buckhead
3315 Peachtree Rd
(404) 946-9000
http://www.intercontinentalatlanta.com/
The Ritz-Carlton, Buckhead
3434 Peachtree Road
(404) 237-2700
http://www.ritzcarlton.com/Buckhead/
The Ritz-Carlton
181 Peachtree Street
(404) 659-0400
http://www.ritzcarlton.com/Atlanta/
---
Aircraft Rentals for Private Charter Flights
Atlanta is a popular hub for private aviation in the Southeast, and Air Charter Advisors can arrange your private charter flight on any of the following planes. All of the aircraft we arrange are operated by FAR Part 135 or 121 (or foreign equivalent) air carriers, many of which are based at local airports.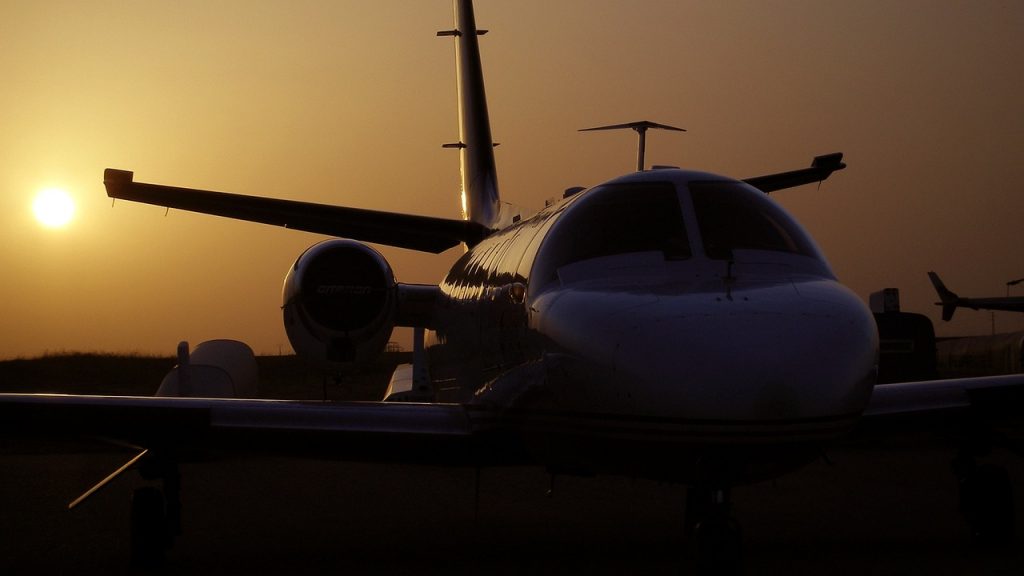 Although many of the planes we use are based in Georgia, others transient jets and turbo-props passing through the region can potentially reduce your charter rate with an empty-leg flight.
After you request an Atlanta jet charter quote and provide your trip details, ACA will provide you with a variety of options based on the goals and budget of your flight, whether you need a cost-effective option or want the most luxurious private jet on the market.
Piston | Turbo Props
Beech Baron 58
Cessna 340
Cessna Conquest II
Cessna Grand Caravan
Cessna Stationair
Cirrus SR-22
King Air 90
King Air 100
King Air 200
King Air 250
King Air 300
King Air 350
Piaggio Avanti II
Pilatus PC-12
Piper Cheyenne
Piper Malibu
Piper Matrix
Piper Meridian
Piper Navajo Chieftain
Piper Seneca
View all Pistons and Turbo-Props
VLJ | Light Jets | Super Light
Beechjet 400 / 400A
Cessna Citation Bravo
Citation CJ
Citation CJ2 / CJ2+
Citation CJ3 / CJ3+
Citation CJ4 / CJ4+
Citation Encore
Citation M2
Citation Mustang
Citation Ultra
Eclipse 500
Hawker 400XP
Honda Jet
Lear Jet 31 / 31A
Lear 35 / 35A
Lear 40 / 40XR
Lear 45 / 45XR (SLJ)
Nextant 400XT
Phenom 100
Phenom 300 (SLJ)
View all VLJ | Light Jets | Super Light
Mid-Size | Super-Mid Size Jets
Citation Excel / XLS
Citation Sovereign
Citation X (10)
Challenger 300 / 350
Falcon 50 / 50EX
Gulfstream G150 / G200 / G280
Hawker 700
Hawker 800 / 800A / 800XP / 850XPi
Hawker 900 / 900XP
Hawker 1000 / 4000
Lear 55
Lear 60 / 60XR
Legacy 500
View all Mid-Size and Super Mid-Size Jets 
Large | Heavy Jets
Challenger 601
Challenger 604 | 605
Challenger 850
Embraer Lineage 1000
Falcon 900 / LX
Falcon 2000 / EX / LX / LXS
Global 5000
Gulfstream G450
Gulfstream GIV / G4
Gulfstream GIV-SP / G4 SP
Lear 70 /75 
Legacy 600
Legacy 650
View all Heavy | Large Jets
Ultra-Long Range Jets
Falcon 5X
Falcon 7X
Falcon 8X
Global Express / XRS
Global 6000
Global 7000
Global 8000
Gulfstream GV / G5
Gulfstream G550
Gulfstream G600
Gulfstream G650 / ER
View all Long Range Jets
VIP Airliners
Airbus ACJ-318 Elite Corporate Jet
Airbus ACJ-319 VIP
Airbus ACJ-320 VIP
Airbus ACJ-321 VIP
Boeing Business Jet BBJ / BBJ2 / BBJ3
Boeing B-727 VIP
Boeing B-737 VIP
Boeing B-747 VIP
Boeing B-757 VIP
Boeing B-787 Dreamliner VIP
Bombardier CRJ-200
View all VIP Corporate Airliners
---
Additional Airports
The following airports are located within 50 miles of the city, offer clients the opportunity to save on their charter cost with reduced landing/handling fees while allowing clients to arrive closer to their preferred destination.
(KPUJ, PUJ) Paulding Northwest Atlanta Airport – Dallas, GA
Alias: Paulding County Regional
Runway: 5,505 feet
(KCCO, CCO) Newnan-Coweta County Airport – Newnan, GA
Runway: 5,500 feet
(KLZU, LZU) Gwinnett County Airport – Lawrenceville, GA
Alias: Briscoe Field
Runway: 6,000 feet
FBO: Aircraft Specialist Jet Center | Gwinnett Aero
(KCNI, CNI) Cherokee County Airport – Canton, GA
Runway: 5,001 feet
FBO: S&S Aviation
(KVPC, VPC) Cartersville Airport – Cartersville GA
Runway: 5,760 feet
FBO: Phoenix Air
(KHMP, HMP, 4A7) Atlanta South Regional Airport – Hampton, GA
Alias: Clayton County Airport – Tara Field, Henry County Airport
Runway: 4,503 feet
(KCVC, CVC, 9A1) Covington Municipal Airport – Covington, GA
Runway: 5,500 feet
---
Request a Free Quote
Request a Quote or give us a call at 1-888-987-5387 to speak with one of our Atlanta Jet Charter brokers and arrange a private flight for your next luxury vacation, business trip, or special event.
Air Charter Advisors believes in providing private flyers with a one-on-one consultative service experience that exceeds every expectation. We understand that your time, privacy, flight preferences and most of all, safety,  are all extremely important.
Our private jet charter Atlanta team is available 24 hours a day, 7 days a week. When using our private aviation service, you can expect quick response times and an easy, hassle-free booking process.