Private Jet Charter Nashville
Private Charter Flights to/from Nashville, TN
Charter a private flight to/from Nashville, the capital city in the state of Tennessee, and known as the "Country Music Capital of the World" — it's also known as "Music City, USA", and home to the second-largest music market in the United States, behind only New York, NY.
Renting a private jet to Nashville lets you arrive at one of 8 airports located within 30 miles of Music Row in Davidson County, sliding in & out of the city like the notes on a steel guitar. Charter a private plane from Nashville International Airport (BNA) and travel discretely via private terminals, or rent a plane from John C. Tune Airport (JWN) and other airports focused on private aviation.
Our services extend around the world, whether you're flying domestically or internationally, and we offer all-inclusive charter quotes with the most competitive rates in the industry. Call us at (888) 987-5387 for pricing, availability, and more information about Nashville charter flights.
Nashville Air Charter Advisors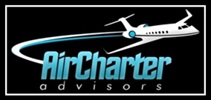 Our team offers the highest standards in executive and leisure travel, with on-demand private charter flights to/from Nashville, TN. Enjoy access to thousands of private planes based in Tennessee and at airports near you, allow us to find the best deals on private jets, turboprops or piston planes for your trip.
Our Nashville air charter advisors carry an industry-leading accreditation standard we've earned through our safety and due-diligence standards. ACA uses only FAR Part 135 (or foreign equivalent) air carriers for our clients, checking the latest reports for operator history, aircraft maintenance, incidents and pilot experience.
Enjoy the comfort and peace of mind you get from working with a company you can trust, and we'll become your aviation solution for executive flights, luxury travel, and all of your private air charters around the world.
Call us now to book your private flight to Music City, USA. We can also arrange in-flight catering, luxury ground transportation, private helicopters, jet card memberships, and more to complement your private charter flight.
Private Jet Airports in Nashville, TN
Private flights can be arranged to arrive/depart from the following private jet airports in Nashville, TN, with each airport located within 30 miles of downtown. Larger planes and charter airliners will need to arrive at Nashville International Airport (BNA), while the preferred airport for business jets is John C. Tune (JWN), featuring a 6,001 foot runway and private FBO service to accommodate executive and corporate charters.
The capital city of Tennessee and home to Vanderbilt University, Nashville offers 20 airports within 50 nautical miles for your flight. There are 3 main hubs within 20 miles of the city, each offering private terminals, FBO services, and fast, efficient travel.
Check out the information below and contact one of our advisors to review all of the options for your upcoming charter flight to/from Nashville, Tennessee.
(KBNA, BNA) Nashville International Airport – Nashville, TN
Alias: Berry Field
Runways: 11,030 feet · 8,001 feet · 8,000 feet · 7,703 feet
FBO Service: Atlantic Aviation | Signature Flight Support BNA
Customs & Immigration: Yes
Book your private flight at Nashville International Airport (IATA: BNA, ICAO: KBNA, FAA LID: BNA), Nashville's main airport located in the southeastern section of the city. Originally opened in 1937 under the name Berry Field, the airport changed to its current name in 1988.
BNA has increased its passenger totals year after year since it reached a record 10.3 million passengers in 2013, the highest total since Nashville International (BNA) was a major hub for American Airlines; in 2017, the airport handled over 14.1 million people.
Nashville International Airport offers four runways, all suitable for private plane arrivals and departures. Customs and immigration services are also available for international flights. And, there's also two private terminals so travelers can enjoy enhance security and anonymity. Call or request a quote for private flights to/from Nashville International.
(KJWN, JWN) John C. Tune Airport – Nashville, TN
Runway: 5,500 feet
FBO Service: Contour Flight Support
Customs & Immigration: Not Available
Fly private to Nashville and arrive at John C. Tune Airport (ICAO: KJWN, FAA LID: JWN), a public airport in western Nashville. It's located just a mile from Briley Parkway in the Cockrill Bend area of Davidson County. It's classified as a "reliever airport", providing extra capacity for traffic at Nashville International.
The airport is named after John Childress Tune, an attorney from Nasvhille and longtime aviation enthusiast. He served as chairman of the Metropolitan Nashville Airport Authority, and made several important contributions to the concept of modern aviation.
JWN airport operates with a single 5,500 foot asphalt runway, with FBO services provided by Contour Flight Support. Facilities include 120 T-hangars, two large box hangars with offices; aircraft parking and apron space to accommodate 55 tie-down aircraft. Runway 20 features precision instrument landing approach, and both runways 2 and 20 are equipped for non-precision instrument approaches.
(KMQY, MQY) Smyrna Airport – Smyma, TN
Alias: Rutherford County Airport
Runways: 8,048 feet · 5,546 feet
FBO Service: Contour Flight Support
Customs & Immigration: Not Available
Charter a private plane to/from Smyrna Airport (IATA: MQY, ICAO: KMQY, FAA LID: MQY), a general aviation and military airport located just 3 miles north of Smyrna in Rutherford County, Tennessee.
Smyrna Airport, located 12 nautical miles north of Nashville, is Tennessee's third largest airport, and busiest airport for general aviation.
Smyrna Airport (MQY) is equipped with 2 runways, as well as a dedicated helipad (H1) with a concrete surface measuring 40 by 40 feet. Nearly 200 aircraft are based at MQY. It handles approximately 60,000 aircraft operations annually, averaging out to about 168 a day, with the vast majority being general aviation.
An operational control tower is on site and open 12 hours a day. A precision instrument landing system (ILS) is included for approaches to Runway 32, and fuel and FBO services are provided on-site by Contour Flight Management.
Additional Airports
Located between 20 and 50 nauticmiles outside of Nashville, these airports offer flexible arrival and departure options for private flights to Northern and Central Tennessee.
(KMBT, MBT) Murfreesboro Municipal – Murfreesboro, TN
Runway: 3,898 feet
(KXNX, XNX) Music City Executive – Gallatin, TN
Runway: 6,300 feet
(M54) Lebanon Municipal – Lebanon, TN
Runway: 5,000 feet
(M33) Sumner County Regional – Gallatin, TN
Runway: 5,000 feet
(M91) Springfield Robertson County – Springfield, TN
Runway: 5,505 feet
(1M5) Portland Municipal – Portland, TN
Runway: 5,000 feet
(M02) Dickson Municipal – Dickson, TN
Runway: 5,001
Russellville-Logan County – Russellville, KY
Runway: 4,500
(KGHM, GHM) Centerville Municipal – Centerville, TN
Runway: 4,002
(KLUG, LUG) Ellington Airport – Lewisburg, TN
Runway: 5,002
(KSYI, SYI) Shelbyville Municipal / Bomar Field – Shelbyville, TN
Runway: 5,503
(KCKV, CKV) Clarksville Regional / Outlaw Field – Clarksville, TN
Runway: 5,999
(KMRC, MRC) Maury County Regional– Columbia/Mt Pleasant, TN
Runway: 6,000
(3M7) Lafayette Municipal– Lafayette, TN
Runway: 5,200
(KHOP, HOP) Campbell Army Air Field – Fort Campbell/Hopkinsville, KY
Runway: 10,926
(0M5) Humphreys County – Waverly, TN
Runway: 4,000
(0A3) Smithville Municipal – Smithville, TN
Runway: 4,257
Nashville Aircraft Rentals
ACA has access to the following aircraft rentals for your private charter flight. All of the aircraft we arrange are operated by FAR Part 135 or 121 (or foreign equivalent) air carriers, using only veteran pilots with a wealth of experience flying the private jet you're renting.
Our Nashville Jet Charter brokers will provide you with aircraft options based on the goals and budget of your trip, allowing you to hire a cost-effective aircraft, or the most luxurious, lavish jet on the market. Check out our Aircraft Gallery for more details on all of the aircraft available for your trip.
If you don't see your preferred aircraft listed below, speak to one of our brokers and they will locate one for you.
Pistons | Turbo Props
Cessna Caravan 208
Cessna Conquest
Cessna Stationair
King Air 90
King Air 100
King Air 200
King Air B200
King Air 300
King Air 350
Pilatus PC-12
Piper Cheyenne
Piper Meridian
Piper Navajo
Piper Seneca
View our list of Pistons and Turbo Props
VLJ | Light Jets
Cessna Citation Mustang (VLJ)
Honda Jet (VLJ)
Phenom 100 (VLJ)
Eclipse 500 (VLJ)
Beechjet 400
Cessna Citation CJ2
Cessna Citation CJ3
Citation Ultra
Citation Encore
Falcon 10
Hawker 400 XP
Lear 31
Lear 35
Lear 40
View our list of VLJ and Light Jets
Mid-Sized Jets
Citation X
Citation Excel
Hawker 800A
Hawker 800 XP
Hawker 900 XP
Hawker 1000
Hawker 4000
Gulfstream 100
Gulfstream 150
Gulfstream 200
Learjet 45
Learjet 55
Learjet 60
View our list of Midsize and Super Midsize Jets 
Heavy Jets
Gulfstream V | G550
Gulfstream V
Gulfstream IV | G4
Global 5000
Global Express
Challenger SE
Challenger 600 series
Challenger 605
Challenger 300
Falcon 50
Falcon 900
Falcon 2000
Embraer Legacy
View our list of Heavy Jets and VIP airliners
Private Jet to Nashville | Music City, USA
Destinations > United States > Tennessee
Find the best deals in business and luxury aviation when you book a private jet to Nashville, TN with Air Charter Advisors.
Attractions & Events
Nashville and surrounding areas of Davidson County offer plenty for visitors to enjoy. Known as "Music City" and "The Home of Country Music", it's no surprise that the recording industry has made an enormous impact on the city's economy.
It's the second-largest city in America in terms of music production (New York City being first), and the music industry contributes $6.4 billion per year while adding nearly 20,000 jobs to the area.
Many aspiring musicians head to Music City in hopes of being discovered, with offices for the four major record labels, along with a variety of independent labels, throughout Music Row.
Fans of Country and Bluegrass travel here from around the world, and leisure travelers can experience the rich musical heritage displayed at the Country Music Hall of Fame and the Grand Ole Opry. Nashville is also home to the headquarters of guitar company Gibson, an iconic guitar in country and rock music.
Don't be confused by the overwhelming amount of attention paid to country music — music here has evolved in a variety of genres, from rap artists to rock bands: Young Buck, Haystak, Kings of Leon, Paramore, and Ben Folds all call Nashville home, and the city has become the epicenter of the contemporary Christian music industry.
Though it's renowned for its musical contributions, the city's biggest industry is health care. The city is home to over 300 companies in the health care industry, including the largest private operator of hospitals in the world, Hospital Corporation of America.
The region is also becoming an important player in the auto industry, after Nissan North America moved its corporate headquarters to Franklin in 2006, a city located just southwest of Nashville, while Nissan's largest manufacturing plant in North America is based in Smyrna, Tennessee. Check out out list of attractions and events for things to do after your private flight to Nashville.
Ryman Auditorium
116 Fifth Ave N
615-889-3060
https://www.ryman.com/
Country Music Hall of Fame and Museum
222 Fifth Avenue S
615-416-2001
http://countrymusichalloffame.org/
RCA Studio B
1611 Roy Acuff Place
615-416-2001
http://studiob.org/
Andrew Jackson's Hermitage
4580 Rachel's Lane
615-889-2941
http://thehermitage.com/
Schermerhorn Symphony Center
1 Symphony Place
615-687-6500
https://www.nashvillesymphony.org/
The Johnny Cash Museum
119 3rd Avenue South
615-256-1777
http://www.johnnycashmuseum.com/
Executive Charter Flights
Looking to arrange an executive charter flight to/from Nashville or surrounding areas of Davidson County, Tennessee? ACA is your best source for business jet rentals, private aircraft sales & acquisition, and private jet management & marketing in Music City, USA.
Whether you're looking to arrange an executive flight, purchase a jet card membership or acquire your own corporate jet, our team has more than 8 years of experience in the business aviation industry, and can assist clients interested in any aspect of executive aviation. We also assist governmental agencies and elected officials arrange their private air travel to/from Tennessee's capital city.
Air Charter Advisors allows clients to select their aircraft from a wide variety of efficient, sleek business aircraft. Our team has worked with a wide variety of high-profile clients, providing exceptional service to heads of state, celebrities, and top business executives alike.
Air Charter Advisors offers:
24/7 Customer Support and Aviation Consultation
Aircraft Acquisition and Management
Empty Leg, One-Way and Multi-Leg Routing
On-Demand Availability to Private Aircraft *
Quick and Competitive Jet Charter Rates
VIP Concierge Services
Wyvern Certified Aircraft
* Please note that aircraft availability is subject to change.
Business in Nashville
Known as "Music City, USA", Nashville is one of the largest music recording and production centers in the world, and second only to NYC in the United States. All of the Big Four record labels, as well as numerous independent labels, have offices here, many of them located along the famed Music Row.
Nashville's music industry is estimated to contribute more than $6 billion annually, along with providing nearly 20,000 jobs to the area. Since 1984, the city has been the headquarters of renowned guitar maker Gibson.
Despite being a famous music production center and tourist destination, its largest industry is health care. The city hosts more than 300 health care companies, including Hospital Corporation of America (HCA), the world's largest private operator of hospitals. The industry contributes more than $30 billion per year and provides more than 200,000 jobs to the area economy.
The automotive industry also an important industry throughout the Middle Tennessee region. Nissan North America moved its corporate headquarters in 2006 from Gardena, California to Franklin, located just to the southwest. Nissan's largest North American manufacturing plant is also located in nearby Smyrna, Tennessee.
Bridgestone established their North American headquarters here, with manufacturing plants and a distribution center in neighboring counties.
Other major industries include insurance, finance, and publishing, and Fortune 500 companies with offices here include Dell, Community Health Systems, Tractor Supply Company, UBS and Dollar General.
Forbes ranked the city as fifth overall on ' list of the Best Places for Business and Careers' in 2013, and two years later, the 11th Annual Rankings report from Business Facilities named Nashville the best city for Economic Growth Potential.
---
Request a FREE Quote | Private Jet Charters in Nashville, TN
Request a Quote or give us a call at 1-888-987-5387 to speak with one of our Nashville Jet Charter representatives for your next luxury vacation, business trip, or special event in Tennessee.