Private Flights to San Francisco, CA
Charter a private flight to the bay-side city of San Francisco using our private jet charter service. The San Francisco Bay Area, once the focus of Spanish Missions and gold expeditions, is commonly known for its liberal lifestyle and the high-tech industry of Silicon Valley.
We know it as one of the most popular destinations on the west coast for private charter flights. Whether flying private to the Bay Area for business, to tour the vineyards of Napa Valley, or to explore the landmarks around the city and relaxing at one of the beautiful resorts along the Pacific coastline, we can help arrange the right aircraft and flight itinerary that best suit your needs.
San Francisco Air Charter Advisors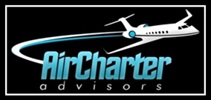 Our company offers the highest standards in executive and leisure travel, and our team offers on-demand private jet charter service to/from San Francisco, CA. Working with our San Francisco Air Charter Advisors gives you instant access to thousands of private planes based in the Bay Area and around around the world, and all of the aircraft we use for flights to the Bay Area are operated by FAR Part 135 or 121 (or foreign equivalent) air carriers.
Enjoy the comfort, convenience and peace of mind you get from working with an air charter broker you can trust, and we'll become your solution for luxury air travel, aircraft acquisition and private jet management in San Francisco.
Call or request a quote for your upcoming flight. Our team is standing by to book your private jet, create its flight itinerary, arrange in-flight catering, luxury ground transportation, helicopter lifts and any other requests you may have – consider our San Francisco Jet Charter team your one-stop shop for all things private aviation in the Bay Area.
---
Airports for Private Charter Flights to/from San Francisco
The Bay Area and Silicon Valley is one of the busiest areas for business and private aviation along California's West Coast. Although there are several airports within 50 nautical miles, many of them are located on the east side of the Bay, and require long drives to reach the city. Helicopter charters can be arranged to quickly transport you from Oakland, San Jose, Hayward, and other airports surrounding the Bay Area.
(KSFO, SFO) San Francisco International Airport – San Francisco, CA
Runway: 11,870 feet | FBO: Signature Flight Support SFO
(KHAF, HAF) Half Moon Bay Airport – Half Moon Bay, CA
Runway: 5,000 feet | FBO: City of San Mateo
(KOAK, OAK) Oakland International Airport – Oakland, CA
Runway: 10,520 feet | FBO: Kaiser Air – Signature Flight Support OAK
(KSJC, SJC) Mineta San Jose International Airport – San Jose, CA
Runway: 11,000 feet | FBO: Atlantic Aviation – Signature Flight Support SJC
(KPAO, PAO) Palo Alto Airport – Palo Alto, CA
Runway: 2,443 feet | FBO: Rossi Aircraft – Roy Aero
(KHWD, HWD) Hayward Executive Airport – Hayward, CA
Runway: 5,694 feet | FBO: APP Jet Center – Meridian
MORE INFORMATION ON SAN FRANCISCO BAY AREA AIRPORTS
---
Private Aircraft for Charter Flights in San Francisco, CA
Charter a private private to San Francisco and gain access to aircraft located around the world for your flight. Our global network of approved operators provide more than 10,000 planes you to choose from, and every aircraft is operated by FAR Part 135 or 121 (or foreign equivalent) air carriers and operators.
Charter a Phenom 100, Phenom 300, or Pilatus PC-12 for short flights within the Bay Area and along the West Coast; rent a Citation X, Gulfstream G280, or Legacy 500 for party flights to Las Vegas or business trips to Houston, Chicago, or Dallas; choose a Challenger 604, Falcon 2000/EX/LX/LXS, G4, G5, or any Global series long range jet for intercontinental and transoceanic charters.
We also have access to regional and VIP airliners in a variety of configurations for executive and business groups, sports teams, special events, and more. Make sure to visit our aircraft gallery to see all of the private planes available for your trip. No matter what the reason you're flying, our Jet Charter San Francisco team will provide a variety of private jet options based on the goals of your trip, with free quotes with the most competitive hourly rates.
Piston | Turbo Props
Beech Baron 58
Cessna 340
Cessna Conquest II
Cessna Grand Caravan
Cessna Stationair
Cirrus SR-22
King Air 90
King Air 100
King Air 200
King Air 250
King Air 300
King Air 350
Piaggio Avanti II
Pilatus PC-12
Piper Cheyenne
Piper Malibu
Piper Matrix
Piper Meridian
Piper Navajo Chieftain
Piper Seneca
View all Pistons and Turbo-Props
VLJ | Light Jets | Super Light
Beechjet 400 / 400A
Cessna Citation Bravo
Citation CJ
Citation CJ2 / CJ2+
Citation CJ3 / CJ3+
Citation CJ4 / CJ4+
Citation Encore
Citation M2
Citation Mustang
Citation Ultra
Eclipse 500
Hawker 400XP
Honda Jet
Lear 31 / 31A
Lear 35 / 35A
Lear 40 / 40XR
Lear 45 / 45XR (SLJ)
Nextant 400XT
Phenom 100
Phenom 300 (SLJ)
View all VLJ | Light Jets | Super Light
Midsize | Super Midsize Jets
Citation Excel / XLS
Citation Sovereign
Citation X (10)
Challenger 300 / 350
Falcon 50 / 50EX
Gulfstream G150 / G200 / G280
Hawker 700
Hawker 800 / 800A / 800XP / 850XPi
Hawker 900 / 900XP
Hawker 1000 / 4000
Lear 55
Lear 60 / 60XR
Legacy 500
View all Midsize and Super Midsize Jets 
Large | Heavy Jets
Challenger 601
Challenger 604 | 605
Challenger 850
Embraer Lineage 1000
Falcon 900 / LX
Falcon 2000 / EX / LX / LXS
Global 5000
Gulfstream G450
Gulfstream GIV / G4
Gulfstream GIV-SP / G4 SP
Lear 70 /75 
Legacy 600
Legacy 650
View all Heavy | Large Jets
Ultra-Long Range Jets
Falcon 5X
Falcon 7X
Falcon 8X
Global Express / XRS
Global 6000
Global 7000
Global 8000
Gulfstream GV / G5
Gulfstream G550
Gulfstream G600
Gulfstream G650 / ER
View all Long Range Jets
VIP Jumbo Jet Airliners
Airbus ACJ-318 Elite Corporate Jet
Airbus ACJ-319 VIP
Airbus ACJ-320 VIP
Airbus ACJ-321 VIP
Boeing Business Jet BBJ / BBJ2 / BBJ3
Boeing B-727 VIP
Boeing B-737 VIP
Boeing B-747 VIP
Boeing B-757 VIP
Boeing B-787 Dreamliner VIP
Bombardier CRJ-200
View all VIP Corporate Airliners
---
Visit the SF Bay Area | Private Jet Travel Guide
Destinations > United States > California
Fly private to San Francisco, the city known as the gateway between the East and the West, and home to one of the largest metropolitan areas along the west coast of the United States.
San Francisco is a major city along the West Coast, and it's the crown jewel of the Bay Area. The city is renowned for its liberal community, steep hills, cable cars, Victorian architecture, scenic landscapes, summer fog, and incredible ethnic & cultural diversity. There are 11 official governmental districts in San Francisco, and each district features unique, distinct culture offerings.
Despite being huge in terms of things to do, the city itself is quite compact, situated at the tip of a peninsula between the San Francisco Bay and the Pacific coast on a 7 square mile area – the city itself is only home to just over 800,000 residents, while the SF metropolitan area is home to over 7 million people.
Attractions & Activities
Hire a private plane for a charter flight to San Francisco, one of the most culturally diverse and liberal cities in the United States.
The iconic Golden Gate Bridge is an art-deco designed suspension bridge connecting San Francisco County to the North Bay area of California.
The bridge opened in 1937, and spans the Golden Gate Strait, a mile wide channel between the San Francisco Bay and the Pacific Ocean.
If you have the chance, drive the Golden Gate Bridge over to Sausalito early in the morning, when the bridge is often cloaked entirely in fog, making the next suspended cable ahead barely visible.
Cable cars provide easy access around the city, and panoramic views reward those who take the climb up Coit Tower. The area surrounding Fisherman's Wharf is home to some of the best marine cuisine on the Pacific Coast, and the area surrounding Pier 39 is covered in shops, bars, cafes, and even sea lions.
No matter what you decide to do after your private flight, our team is here to make sure you get there and comfortable and conveniently as possible.
From gourmet in-flight catering and luxury ground transportation, to any other requests or amenities you'd prefer – discuss your goals for your upcoming flight with one of our air charter brokers, and they'll review all of the potential options for your trip.
Golden Gate Bridge
http://www.goldengatebridge.org/
Fisherman's Wharf
http://www.fishermanswharf.org/
Alcatraz Island
(415) 561-4900
http://www.nps.gov/alca/index.htm
Palace of Fine Arts Theatre
3301 Lyon St
(415) 563-6504
http://palaceoffinearts.org/
Lombard Street
Lombard St
https://en.wikipedia.org/wiki/Lombard_Street_(San_Francisco)
Lands End
680 Point Lobos Ave
(415) 426-5240
http://www.nps.gov/goga/planyourvisit/landsend.htm
Golden Gate Park
(415) 831-2700
http://sfrecpark.org/parks-open-spaces/golden-gate-park-guide/
California Academy of Sciences
55 Music Concourse Dr
(415) 379-8000
http://www.calacademy.org/
Davies Symphony Hall
201 Van Ness Ave
(415) 864-6000
http://www.sfsymphony.org/
Half Moon Bay
Half Moon Bay is a seaside community on the peninsula of the Bay Area. When flying private to the Bay Area, one of the airport options available close by will be (HAF) Half Moon Bay Airport, located along the Pacific Coast about 20 miles south of SF.
Visitors to Half Moon Bay can choose from luxury hotels such as The Ritz-Carlton, Seal Cove and Oceano lining the beaches, perfect for unwinding along the coast. Golf is in full swing at Half Moon Bay Golf Links, and you can witness the migration of grey whales on a whale watching charter. If you're here for the sights and sounds of the city, Half Moon Bay is only an hour drive from almost anywhere in the Bay Area.
Luxury Hotels
A private charter flight to San Francisco leaves you surrounded by a wealth of luxury resorts and five-star hotels that compliment your flight.
The majestic sea-side resort of the Ritz-Carlton, Half Moon Bay overlooks a pair of championship golf courses along the beautiful Pacific coastline. Panoramic views of the city and the Bay Bridge can be had from the W. The Omni is a five-star hotel is located near the Golden Gate Bridge and set in a historic bank building.
Occupying the top floors of a 48-story building, the Loews Regency is a luxury hotel centrally located in the financial district. Cross over the Golden Gate Bridge and stay on a former military base at the upscale Cavallo Point Lodge in Sausalito.
Ritz-Carlton, Half Moon Bay
1 Miramontes Point Rd, Half Moon Bay, CA 94019
(650) 712-7000
http://www.ritzcarlton.com/en/hotels/california/half-moon-bay
W San Francisco
181 3rd St
(415) 777-5300
http://www.wsanfrancisco.com/
The Omni
500 California St
(415) 677-9494
https://www.omnihotels.com/hotels/san-francisco
Loews Regency
222 Sansome St
(415) 276-9888
https://www.loewshotels.com/regency-san-francisco/
Four Seasons
757 Market St
(415) 633-3000
http://www.fourseasons.com/sanfrancisco/
The St. Regis
125 3rd St
(415) 284-4000
http://www.stregissanfrancisco.com/
Fairmont Heritage Place, Ghirardelli Square
900 North Point St D100
(415) 268-9900
http://www.fairmont.com/ghirardelli-san-francisco/
Taj Campton Place
340 Stockton St
(415) 781-5555
https://taj.tajhotels.com/en-in/taj-campton-place-san-francisco/
The Ritz-Carlton
600 Stockton St
(415) 296-7465
http://www.ritzcarlton.com/en/hotels/california/san-francisco
The Inn Above Tide
30 El Portal, Sausalito, CA 94965
(415) 332-9535
http://innabovetide.com/
Cavallo Point Lodge
601 Murray Cir, Sausalito, CA 94965
(415) 339-4700
http://www.cavallopoint.com/
Seal Cove Inn
221 Cypress Ave, Moss Beach, CA 94038
(650) 728-4114
http://www.sealcoveinn.com/
Sausalito
The waterfront city of Sausalito is on the opposite end of the Golden Gate Bridge from SF. One of the more popular tourist activities while in town is to rent a bike and ride over the Golden Gate Bridge to Sausalito.
If you arrive in time for lunch, make sure to head down Caledonia Street where all the best restaurants, cafes and shops are found. In fact, the town of Sausalito has more fine restaurants than one would expect from a town of its size. If you're hungry for it, chances are there's a Sausalitonian restaurant serving it up.
After you've filled up, head out to the Muir Woods National Monument, the world's most-visited redwood park in the world featuring hiking trails around redwood tress up to 1,200 years old.
---
Additional Airports
Air Charter Advisors utilizes the following airports to fly clients privately to/from San Francisco, California and neighboring areas of the Pacific Coast.
(KNUQ, NUQ) Moffett Federal Airfield – Mountain View, CA
Runway: 9,197 feet
(KCCR, CCR) Buchanan Field Airport – Concord, CA
Runway: 5,001 feet | FBO: Concord Jet – Pacific States Aviation – Sterling Aviation
(KDVO, DVO) Gnoss Field | Marin County Airport – Novato, CA
Runway: 3,300 feet
(KAPC, APC) Napa County Airport – Napa, CA
Runway: 5,930 feet | FBO: Napa Jet Center
(KLVK, LVK) Livermore Municipal Airport – Livermore, CA
Runway: 5,253 feet | FBO: Five Rivers Aviation
(O69) Petaluma Municipal Airport – Petaluma, CA
Runway: 3,602 feet
(C83) Byron Airport – Byron, CA
Runway: 4,500 feet | FBO: Byron Airport
(KRHV, RHV) Reid–Hillview Airport of Santa Clara County – San Jose, CA
Runway: 3,100 feet
(O88) Rio Vista Municipal Airport – Rio Vista, CA
4,199 feet | 35 m NE | FBO: Rio Vista Airport
---
Request a FREE Quote | Private Jet Charters in San Francisco, CA
Request a Quote or give us a call at 1-888-987-5387 to speak with one of our San Francisco Jet Charter agents for your next luxury vacation, business trip, or special event.