Private Jet Charter Oakland, CA
Private Flights to/from Oakland International Airport (OAK)
Charter a private flight to Oakland, the largest city in the East Bay region of the San Francisco Bay Area, and home to the 5th busiest port in the United States.
Renting a private jet to/from (OAK) Metropolitan Oakland International or nearby airports in Concord (CCR), Hayward (HWD), and Livermore (LVK) is the best way to arrive in the Bay Area, and our company offers the highest standards in executive and luxury air travel.
Air Charter Advisors arranges private jet charter services to/from Oakland and surrounding areas of the East Bay region, including Contra Costa and Alameda Counties. We can also assist in aircraft sales & acquisition, and offer a wide range of marketing and management solutions for private aircraft owners.
Call us at +1 (888) 987-5387 for pricing & availability on private flights to/from Oakland, CA.
Oakland Air Charter Advisors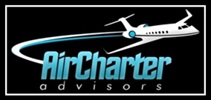 Air Charter Advisors is a private jet charter broker based in the United States, offering simple, pay-as-you-go air charter services with no long-term contracts, no hidden charges, and no membership fees. Our number one priority is passenger safety, and we go beyond industry standards to ensure compliance with every plane, pilot, and operator.
Our team has access to private planes based in the Bay Area and thousands of planes around the world, and we exclusively utilize aircraft operated by FAR Part 135 or 121 (or foreign equivalent) air carriers. We can also arrange a variety of luxury concierge services to complement your flight, including ground transportation, catering, helicopter lifts, and more.
Enjoy the comfort, convenience, and peace of mind you get from working with our Oakland Air Charter Advisors, and we'll become your solution for business jet rentals in Oakland and neighboring areas of Livermore, Hayward, Concord, Berkeley and more.
Our team is standing by to book your private jet, arrange in-flight catering, luxury ground transportation, helicopter lifts and any other requests you have – consider our Oakland Air Charter Advisors your one-stop shop for private jet charters in the East Bay Area.
Airports in Oakland for Private Charter Flights
Oakland offers one of the most economical and centrally located options for private jet charter flights in the San Francisco Bay Area. The majority of private flights to/from San Francisco actually fly in/out of Oakland International Airport (IATA: OAK, ICAO: KOAK, FAA LID: OAK), where a larger percentage of charter planes are based.
Oakland International is located just 10 miles south of Downtown Oakland and serves as the main gateway into California's East Bay region. Facilities include 2 terminals with customs & immigration services, and 4 runways, including 3 runways located in the airport's North Field (10R/28L; 10L/28R; 15/33) that are dedicated to general aviation operations.
Also located in Oakland's North Field are two FBOs (KaiserAir & Signature Flight Support), as well as a number of flight schools, an aviation museum, and aircraft maintenance facilities.
(KOAK, OAK) Metropolitan Oakland International Airport – Oakland, CA, USA
East Bay Private Jet Airports
The following airports serve the east side of the Bay Area are available within 20 nautical miles in the cities of Hayward, Concord, and Livermore.
(KHWD, HWD) Hayward Executive Airport – Hayward, CA, USA
(KCCR, CCR) Buchanan Field Airport – Concord, CA, USA
(KLVK, LVK) Livermore Municipal Airport – Livermore, CA, USA
East Bay Jet Charter Services
Berkeley
Berkeley Jet Charter Service
Ever since the 1960's free speech movement Berkeley has been synonymous with liberal political activism, word-class academia, and overall progress. Whether it be in the arts, its student-driven nightlife, or its daring and inventive cuisine, Berkeley has something to offer everyone. For private jet travelers visiting this amazing city, flying into (OAK) Oakland International Airport is the most convenient option. Located just 15 miles outside of Berkeley, this airport offers all of the amenities and anonymity that private jet travelers have come to expect.
Fremont
Fremont Jet Charter Service
A sprawling and white-collar suburban town, Fremont was well planned out as a city back in the 1950's. The five small independent towns of Centerville, Niles, Irvington, Mission San Jose, and Warm Springs originally combined to form Fremont in 1956, producing a city that just makes sense in terms of district placement and overall business-to-residency cohesiveness.
Fremont is the closest East Bay city to Silicon Valley, and Fremont is often associated with the area. Because of this, Fremont is home to several corporate headquarters, including Antec Inc, Corsair Memory, Ikanos Communications, Lam Research, Oplink Communications, Silicon Graphics International, SYNNEX, S3 Graphics, Exar, Volterra Semiconductor and DCKAP.
Private jet travelers will find (HWD) Hayward Executive Airport to be very conveniently located just fourteen miles outside of Fremont. If you need to arrange a business flight to the Fremont area, call or request a quote to speak with one of our private aviation specialists.
Hayward
Hayward Jet Charter Service
Located in Alameda County in the East Bay, Hayward is the sixth largest Bay Area city, and is listed as part of the San Francisco – Oakland – Fremont Metropolitan Area by the U.S. Census.
Hayward is home to a large number of manufacturing companies, both corporate headquarters and plants, including some high-tech companies since Hayward is considered a northern extension of Silicon Valley. Hayward is also the home of California State University's East Bay campus, a top–tier institution among master's–granting universities.
In May 2015, the Hayward's former shoreline landfill is being used to construct a solar farm set to generate enough electricity to power 1,200 homes as one of 186 sites in the Regional Renewable Energy Procurement Project. Talk to one of our Hayward jet charter brokers and we can arrange for your private jet to land at (HWD) Hayward Executive Airport, with ground transportation standing by for your arrival.
Livermore
Livermore Jet Charter Service
Livermore is located in Alameda County, and is the most populous city in the East Bay's Tri-Valley area. Every June, Livermore hosts the Livermore Rodeo, known as the "World's Fastest Rodeo" with more riders per hour than any other event of its type, and event held here since 1918.
There are also several wine-tasting tours available periodically throughout the summer. The city of Livermore is home to a strong blue-collar working-class, along with several professionals who commute to the Lawrence Livermore National Laboratory and other high-tech work sites within the Bay Area.
Whether you're booking a private flight to Livermore for company research or for pleasure, (LVK) Livermore Municipal Airport is your best option for arriving close to the city.
Aircraft Options for Oakland Private Flights
Air Charter Advisors offers access to the following aircraft rentals for your flight to the Bay Area. All of the aircraft we utilize for private charter flights are operated by FAR Part 135 or 121 (or foreign equivalent) air carriers, and we only use veteran pilots with a ton of experience in the private jet you're chartering.
Our Oakland Private Jet Charter brokers will provide you with a variety of options based on the goals and budget of your trip, allowing you to charter a cost-effective aircraft, or the most luxurious, stylish corporate jet on the market. Check out our Aircraft Gallery for more details on all of the aircraft available for your trip.
If you don't see your preferred plane listed below, speak to one of our brokers and they will locate one for you.
Piston | Turbo Props
Beech Baron 58
Cessna 340
Cessna Conquest II
Cessna Grand Caravan
Cessna Stationair
Cirrus SR-22
King Air 90
King Air 100
King Air 200
King Air 250
King Air 300
King Air 350
Piaggio Avanti II
Pilatus PC-12
Piper Cheyenne
Piper Malibu
Piper Matrix
Piper Meridian
Piper Navajo Chieftain
Piper Seneca
View all Pistons and Turbo-Props
VLJ | Light Jets | Super Light
Beechjet 400 / 400A
Cessna Citation Bravo
Citation CJ
Citation CJ2 / CJ2+
Citation CJ3 / CJ3+
Citation CJ4 / CJ4+
Citation Encore
Citation M2
Citation Mustang
Citation Ultra
Eclipse 500
Hawker 400XP
Honda Jet
Lear Jet 31 / 31A
Lear 35 / 35A
Lear 40 / 40XR
Lear 45 / 45XR (SLJ)
Nextant 400XT
Phenom 100
Phenom 300 (SLJ)
View all VLJ | Light Jets | Super Light
Midsize | Super Midsize Jets
Citation Excel / XLS
Citation Sovereign
Citation X (10)
Challenger 300 / 350
Falcon 50 / 50EX
Gulfstream G150 / G200 / G280
Hawker 700
Hawker 800 / 800A / 800XP / 850XPi
Hawker 900 / 900XP
Hawker 1000 / 4000
Lear 55
Lear 60 / 60XR
Legacy 500
View all Midsize and Super Midsize Jets 
Large | Heavy Jets
Challenger 601 / 604
Challenger 605 / 650
Challenger 850
Embraer Lineage 1000
Falcon 900 / LX
Falcon 2000 / EX / LX / LXS
Global 5000
Gulfstream G450
Gulfstream GIV / G4
Gulfstream GIV-SP / G4 SP
Lear 70 /75 
Legacy 600
Legacy 650
View all Heavy | Large Jets
Long Range Jets
Falcon 5X
Falcon 7X
Falcon 8X
Global Express / XRS
Global 6000
Global 7000
Global 8000
Gulfstream GV / G5
Gulfstream G550/GV-SP
Gulfstream G600
Gulfstream G650 / ER
View all Long Range Jets
VIP Airliners
Airbus ACJ-318 Elite Corporate Jet
Airbus ACJ-319 VIP
Airbus ACJ-320 VIP
Airbus ACJ-321 VIP
Boeing Business Jet BBJ / BBJ2 / BBJ3
Boeing B-727 VIP
Boeing B-737 VIP
Boeing B-747 VIP
Boeing B-757 VIP
Boeing B-787 Dreamliner VIP
Bombardier CRJ-200
View all VIP Corporate Airliners
Visit Oakland, California
Destinations > United States > California
Charter a private plane to Oakland, also known as "Oaktown", a popular destination in the San Francisco Bay Area for business executives and luxury travelers alike.
Whether flying privately into (OAK) Oakland International Airport to check out the thriving sports scene or to conduct business around the busiest port in the Bay Area, we can help arrange the right aircraft and flight itinerary that best suits your needs.
Attractions & Events
As a major port city on the West Coast, Oakland has a lot to offer in terms of diversions and attractions. Luxury private jet travelers will find expansive and breathtaking views, a diverse array of mouth-watering cuisines, and an amicable and laid-back local crowd.
All of this makes Oakland a prime private flight destination for business or for pleasure. After your private jet lands in one of the three conveniently located private airports in the area, you'll have a lot to do if you want to enjoy all Oakland has to offer.
First you can head out to the most popular spots like pristine Lake Merritt, the expansive and well-funded zoo, or the slightly eccentric shopping district along the waterfront. Or you can spend your evening in the newly and continuously renovated uptown neighborhood that has attracted top west coast chefs, a young affluent student crowd, and now boasts several theaters, music venues, and boutique restaurants. Check out our list of things to do after your private flight arrives in Oakland, California.
Oracle Arena
7000 Coliseum Way
(510) 569-2121
http://www.oraclearena.com/
Oakland Alameda Coliseum
7000 Coliseum Way
(510) 569-2121
http://www.coliseum.com/
Oakland Convention Center
550 10th St
(510) 466-6455
http://www.oaklandconventioncenter.com/
Oakland Museum of California
1000 Oak Street
510-318-8400
http://museumca.org/
Lake Merritt
Lakeside Park
510-238-7275
http://www.lakemerritt.org/
Redwood Regional Park
7867 Redwood Road
(888) 327-2757
http://www.ebparks.org/redwood
Oakland Zoo
9777 Golf Links Road off Interstate 580
510-632-9525
http://oaklandzoo.org/
The Cathedral of Christ the Light
2121 Harrison St.
510-832-5057
http://www.ctlcathedral.org/
Coyote Hills Regional Park
8000 Patterson Ranch Road (Fremont)
(510) 544-3220
http://www.ebparks.org/coyote-hills
Central Park
40000 Paseo Padre Pkwy (Fremont)
(510) 790-5541
http://www.fremont.gov/Central-Park-Visitor-Center
Del Valle Regional Park
7000 Del Valle Road (Livermore)
(925) 373-0332
http://www.ebparks.org/del-valle
Concannon Vineyard
4590 Tesla Rd (Livermore)
925-456-2505
http://www.concannonvineyard.com/
Executive Charter Flights
Charter a business jet to Oakland, a major trade city on the West Coast and home of the 5th busiest port in the United States. The San Francisco-Oakland-Hayward metro area holds a GDP of $360 billion (2013), making it 8th among U.S. metropolitan areas.
Nearly every container that moves through Northern California is handled by the Port of Oakland, accounting for more than $40 billion of international trade and nearly 200,000 trade-related jobs.
Major companies based in Oakland include Kaiser Permanente, Clorox, Dreyer's ice cream, and Cost Plus World Markets. There are a handful of tech companies in Oakland including Ask.com and Pandora Radio, and many high-tech and green energy start-ups have moved into the neighborhoods of Uptown, City Center, Jack London Square and Lake Merritt Financial District in recent year; Oakland ranked as the 5th city in terms of tech entrepreneurs by total venture capital investment in 2014.
Rent a Business Jet to Oakland
Need to charter a business jet for your executive team? ACA is your source for corporate jet charter service to Oakland and surrounding areas of California's East Bay region.
Whether you need a turboprop or helicopter to fly you across the Bay Area or a luxury jet in an executive configuration for cross country flights to business meetings, we can offer a variety of options that best suit your goals.
Wyvern-certified, our standards meet and/or exceed those set by the FAA, and are in line with many corporate flight departments. In fact, many top companies around the world contact us for supplemental lift whenever they need a flight outside of their fleet's capabilities, or whenever their plane is scheduled for maintenance.
Our team can also assist with executive jet acquisitions/sales, and we offer comprehensive private jet management & marketing services to help aircraft owners and organizations get the most out of their jets.
Luxury Hotels
Oakland and its surrounding area has modernized itself extensively over the past decade or so. With the middle and upper-middle class citizens of San Francisco spilling over into the hills of Oakland, Emeryville, Berkeley, Fremont and Livermore, there are more tourist options than ever before. Private jet travelers are sure to enjoy the rolling hills and beautiful bayside views from the balconies of their luxury hotels.
Hotel Shattuck Plaza
2086 Allston Way (Berkeley)
(510) 845-7300
http://www.hotelshattuckplaza.com/
Claremont Hotel & Spa
41 Tunnel Road (Berkeley)
(510) 279-8420
http://www.fairmont.com/claremont-berkeley/
Waterfront Hotel
10 Washington St
(510) 836-3800
http://www.jdvhotels.com/waterfront-hotel/
Courtyard Emeryville
5555 Shellmound St (Emeryville)
(510) 652-8777
http://www.marriott.com/emeryville/
Marriott City Center
1001 Broadway
(510) 451-4000
http://www.marriott.com/oakland/
DoubleTree by Hilton Berkeley Marina
200 Marina Blvd (Berkeley)
+1 855-277-4931
http://doubletree.hilton.com/berkeley-marina/
Additional Bay Area Airports
(KHAF, HAF) Half Moon Bay Airport – Half Moon Bay, CA
5,000 feet | 21 m SW | FBO: City of San Mateo
(KNUQ, NUQ) Moffett Federal Airfield – Mountain View, CA
9,197 feet | 23 m S | Private Use: Prior Permission Required
(KAPC, APC) Napa County Airport – Napa, CA
5,930 feet | 26 m N | FBO: Napa Jet Center
(KDVO, DVO) Gnoss Field | Marin County Airport – Novato, CA
3,300 feet | 27 m NW
(C83) Byron Airport – Byron, CA
4,500 feet | 28 m E | FBO: Byron Airport
(KSJC, SJC) Norman Y. Mineta San Jose International Airport – San Jose, CA
11,000 feet | 29 m SE | FBO: Atlantic Aviation – Signature Flight Support SJC
(KSUU, SUU) Travis Air Force Base – Fairfield, CA
11,001 feet | 32 m NE | Private Use: Prior Permission Required
(KRHV, RHV) Reid–Hillview Airport of Santa Clara County – San Jose, CA
3,100 feet | 33 m SE
(O69) Petaluma Municipal Airport – Petaluma, CA
3,602 feet | 34 m NW
(O88) Rio Vista Municipal Airport – Rio Vista, CA
4,199 feet | 35 m NE | FBO: Rio Vista Airport
(KTCY, TCY) Tracy Municipal Airport – Tracy, CA
4,001 feet | 37 m E
(KVCB, VCB) Nut Tree Airport – Vacaville, CA
4,700 feet | 38 m N
(1Q4) New Jerusalem Airport – Tracy, CA
3,530 feet | 44 m E
(O20) Kingdon Airpark – Lodi, CA
3,705 feet | 45 m E
(KSCK, SCK) Stockton Metropolitan Airport – Stockton, CA
10,649 feet | 47 m E | FBO: Atlantic Aviation
(KEDU, EDU) University Airport – Davis, CA
3,176 feet | 49 m N
(2O3) Angwin Airport | Parrett Field – Angwin, CA
3,217 feet | 49 m N
(F72) Franklin Field Airport – Franklin, CA
3,123 feet | 49 m NE
---
Related Destinations
---
Oakland Jet Charter Services | Request a FREE Quote
Request a Quote or give us a call at 1-888-987-5387 for charter costs, aircraft availability, and airport options for Oakland Private Jet Charter service, and charter a private flight for your next luxury vacation, business trip, or special event in Oakland, CA.