Private Jet Charter Portland
Private Charter Flights to/from Portland, OR
Charter a private flight to/from Portland, the seat of Multnomah County resting along the Columbia and Willamette rivers. Portland is the largest city in Oregon, and the area is the top destination for executive and leisure charter flight in the Pacific Northwest.
Air Charter Advisors was established to offer the highest standards in executive and leisure travel, and our team offers on-demand jet charter service to/from Portland, OR.
Our team has access to thousands of private jets and turbo-props ranging from a Cessna CJ1 to a Gulfstream G550, so we can connect you with the perfect aircraft at the right cost, whether you're flying internationally or domestically.
Portland Air Charter Advisors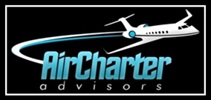 Our private air charter company is part of the Wyvern-certified charter broker network, and all of the private aircraft we use for charter flights to Portland are operated by FAR Part 135 (or foreign equivalent) air carriers. Our clients range from executives, heads of state, celebrities, personal assistants and leisure travelers around the globe.
Enjoy the convenience and peace of mind you get from working with an air charter broker you can trust, and our Portland Air Charter Advisors will become your local and global solution for luxury air travel.
Call us at 1-888-987-5387 or request a quote for your private charter flight to Portland, Oregon. We can arrange gourmet in-flight catering, luxury ground transportation, helicopter lifts and any other requests you may have – consider our Portland Jet Charter team your one-stop shop for all things private aviation in Oregon.
Private Jet Airports in Portland, OR
Air Charter Advisors utilizes the following airports to fly clients privately to/from Portland, Oregon and neighboring areas of the Pacific Northwest.
Portland International (PDX) has won numerous awards in recent years, including the award for America's Best Airport over the past five consecutive years (2012–2017), and offers an FBO run by Atlantic Aviation for private jet passengers. Hillsboro (HIO), on the other hand, is dedicated to general aviation, and offers three private terminals and a convenient location for business jets 12 miles west of the city; Aurora State (UAO) also offers three terminals for private jet passengers arriving 17 miles to the south.
(KPDX, PDX) Portland International Airport – Portland, OR
Hire a jet for leisure or business and fly to Portland International Airport (IATA: PDX, ICAO: KPDX, FAA LID: PDX), a joint civil-military airport located 12 miles from downtown. It is by far the largest airport in the state of Oregon, accounting for roughly 90 percent of total passengers and more than 95 percent of air cargo in the state.
(PDX) Portland International is also one of the most acclaimed airports in the nation – a Travel+Leisure magazine readers' poll named PDX as the best US airport in 2013, and Condé Nast Traveler magazine ranked PDX as the top airport for business in 2006, 2007, 2008, and 2010.
Three long asphalt runways are available to accommodate large private jets, including an 11,000 foot runway for corporate airliners. Facilities at PDX include 5 concourses to handle passenger traffic, and Atlantic Aviation operates the only FBO.
(KHIO, HIO) Hillsboro Airport – Hillsboro, OR
A popular business jet hub in the Pacific Northwest, Hillsboro Airport (IATA: HIO, ICAO: KHIO), also known as Portland–Hillsboro, is a general aviation field and flight-training center located in Washington County. It is the second busiest airport in the state of Oregon, and a preferred facility for executive flights heading to Portland.
Facilities at (HIO) Hillsboro include an FAA control tower, three paved runways, aircraft hangars, fueling, and a small passenger terminal. Mid-size private jets can utilize runway 13R/31L, measuring 6,600 feet in length, while the other two runways are ideal for light jets and turbo-props. Global Aviation, Hillsboro Aviation and Aero Air run the three FBOs at Hillsboro.
(KTTD, TTD) Portland–Troutdale Airport – Troutdale, OR
Private flights can opt to arrive or depart from Portland–Troutdale Airport (IATA: TTD, ICAO: KTTD, FAA LID: TTD), located in the city of Troutdale in Multnomah County, Oregon.
Portland–Troutdale is one of four in the metropolitan area owned and operated by the Port of Portland, and its location of around 12 miles east of downtown make it a popular choice for turbo-props and light jets flying to the area.
Facilities at Troutdale (TTD) include a single 5,399-foot asphalt runway, and an FBO operated by Gorge Winds Aviation. Hillsboro Aviation is based here, running a flight training center and pilot shop. Aeroflight Executive Services offers scheduled cargo flights to Seattle, Tacoma, Boise, Medford and Spokane from Troutdale.
(KUAO, UAO) Aurora State Airport – Aurora, OR
Aurora State Airport (ICAO: KUAO, FAA LID: UAO) is a public airport owned by the Oregon Department of Aviation. Aurora State is located just 1 mile northwest of Aurora's central business district in Marion County, and primarily serves as general aviation, with a significant amount of aviation related businesses based at the field; it also serves as the home to Van's Aircraft and Columbia Helicopters.
Aurora State (UAO) has a single 5,004-foot asphalt runway to facilitate corporate and business jets, and there are three FBOs, operated by Aurora Aviation, Aurora Jet Center and Williamette Air. In 2009, the Oregon State Legislature passed a resolution identifying it as Wes Lematta Field at Aurora State.
Additional Airports
(KVUO, VUO) Pearson Field – Vancouver, WA
Runway: 3,275
https://www.cityofvancouver.us/pearson
(KMMV, MMV) McMinnville Municipal Airport – McMinnville, OR
Runway: 5,420 feet | Distance: 35 miles
http://www.mcminnvilleoregon.gov/airport
(KCZK, CZK) Cascade Locks State Airport – Cascade Locks, OR
Runway: 1,800 feet | Distance: 44 miles
https://www.oregon.gov/cascade-locks/
(KKLS, KLS) Southwest Washington Regional Airport – Kelso, WA
Runway: 4,391 feet | Distance: 46 miles
http://www.kelso.gov/airport/
(KSLE, SLE) McNary Field – Salem, OR
Runway: 5,811 feet | Distance: 50 miles
http://www.flysalem.com/
Heliports | Helipads
If you'd like to hire a private helicopter to navigate the city, our brokers can arrange for your helicopter rental to arrive depart from the following heliports. Please note that the (61J) Portland Downtown Heliport is currently the only public-use heliport in the state of Oregon; prior permissions are required for other facilities.
(OR71) Columbia Aviation Heliport – Aurora, OR
Columbia Aviation Heliport (FAA LID: OR71) is a private heliport located one mile northwest of Aurora in Marion County, Oregon, USA. Heliport is located adjacent to the Wes Lematta Field at Aurora State on its east side approximately mid-field.
(OR68) Columbia Helicopters Heliport – Aurora, OR
Columbia Helicopters Heliport (FAA LID: OR68) is a private heliport located 2 miles northwest of Aurora in Marion County. The heliport is located at the northeast corner of Wes Lematta Field at Aurora State and adjacent to the headquarters of Columbia Helicopters, Inc.
(61J) Portland Downtown Heliport – Portland, OR
Portland Downtown Heliport (FAA LID: 61J) is a public heliport located in the Old Town Chinatown neighborhood. It occupies the roof of a 1989 parking garage located at the intersection of NW Naito Parkway and NW Davis Street, not far from the Steel Bridge over the Willamette River. The Downtown Heliport (61J) currently holds the distinction of being Oregon's only public use heliport.
Portland
Aircraft Rentals
Portland is a major aviation hub in the Pacific Northwest, and Air Charter Advisors can arrange your private flight on any of the following private aircraft. All of the planes we arrange are operated by FAR Part 135 or 121 (or foreign equivalent) air carriers, many of which are based at local airports.
Although many of the jets we use are based in Oregon, while other transient jets and turbo-props passing through Pacific Northwest can potentially reduce your charter rate with an empty-leg flight.
After you request a quote and provide your information, ACA will provide you with options based on the goals and budget of your flight, whether you need a cost-effective option or want the most luxurious planes on the market.
Piston | Turbo Props
Beech Baron 58
Cessna 340
Cessna Conquest II
Cessna Grand Caravan
Cessna Stationair
Cirrus SR-22
King Air 90
King Air 100
King Air 200
King Air 250
King Air 300
King Air 350
Piaggio Avanti II
Pilatus PC-12
Piper Cheyenne
Piper Malibu
Piper Matrix
Piper Meridian
Piper Navajo Chieftain
Piper Seneca
View all Pistons and Turbo-Props
VLJ | Light Jets | Super Light
Beechjet 400 / 400A
Cessna Citation Bravo
Citation CJ
Citation CJ2 / CJ2+
Citation CJ3 / CJ3+
Citation CJ4 / CJ4+
Citation Encore
Citation M2
Citation Mustang
Citation Ultra
Eclipse 500
Hawker 400XP
Honda Jet
Lear Jet 31 / 31A
Lear 35 / 35A
Lear 40 / 40XR
Lear 45 / 45XR (SLJ)
Nextant 400XT
Phenom 100
Phenom 300 (SLJ)
View all VLJ | Light Jets | Super Light
Midsize | Super Midsize Jets
Citation Excel / XLS
Citation Sovereign
Citation X (10)
Challenger 300 / 350
Falcon 50 / 50EX
Gulfstream G150 / G200 / G280
Hawker 700
Hawker 800 / 800A / 800XP / 850XPi
Hawker 900 / 900XP
Hawker 1000 / 4000
Lear 55
Lear 60 / 60XR
Legacy 500
View all Midsize and Super Midsize Jets 
Large | Heavy Jets
Challenger 601
Challenger 604 | 605
Challenger 850
Embraer Lineage 1000
Falcon 900 / LX
Falcon 2000 / EX / LX / LXS
Global 5000
Gulfstream G450
Gulfstream GIV / G4
Gulfstream GIV-SP / G4 SP
Lear 70 /75 
Legacy 600
Legacy 650
View all Heavy | Large Jets
Long Range Jets
Falcon 5X
Falcon 7X
Falcon 8X
Global Express / XRS
Global 6000
Global 7000
Global 8000
Gulfstream GV / G5
Gulfstream G550
Gulfstream G600
Gulfstream G650 / ER
View all Long Range Jets
VIP Airliners
Airbus ACJ-318 Elite Corporate Jet
Airbus ACJ-319 VIP
Airbus ACJ-320 VIP
Airbus ACJ-321 VIP
Boeing Business Jet BBJ / BBJ2 / BBJ3
Boeing B-727 VIP
Boeing B-737 VIP
Boeing B-747 VIP
Boeing B-757 VIP
Boeing B-787 Dreamliner VIP
Bombardier CRJ-200
View all VIP Corporate Airliners
Private Jet to Portland | Air Charter Advisors
Destinations > United States > Oregon
Book a private flight to Portland and experience a city where normal people go to visit, only to come home three years later with ankle length hair and extremely progressive political views. Portland is seriously the bee's knees.
It's the focal point of America's modern day counter culture, and its liberal spirit is immediately recognizable in every downtown and back alley establishment. You'll see food carts with options for locally raised beef, and vegan-only cafés with "Monsanto must die!" stickers proudly displayed on the cash register.
If you're not scared off by the left-winged-ness of this eclectic city, then Portland Jet Charter can arrange a private flight itinerary to suit all of your needs. Our jet charter brokers are available 24/7 to arrange multiple aspects of your luxury private trip. From private flights with in-flight catering to luxury ground transportation and helicopter lifts, Air Charter Advisors can arrange it all. Request a quote now or call to speak with a Portland Jet Charter representative.
Attractions and Activities
Flying private to Portland is the best way to get in to the city, no doubt about that. Once you're in though, that's a different story. Portland is to fixie bicycles what Los Angeles is to traffic- synonymous. There are bicycle lanes everywhere, and traffic laws are structured as to promote cycling rather than driving.
This "no car" attitude comes from the progressively green philosophy of the city, and makes sense with how the city is structured. As far as things to do go, the extremely walkable downtown is chock full of eateries with more green options than your local farmer's market, and the tax-free shopping applies to everything from handmade knickknacks to designer clothes.
Want to get out of the city? You're in luck because the northwest shines brightest once you're out in the sticks. The whole region is full of vast and diverse forestry featuring snowy mountains, rare animals, and waterfalls galore. And while it's more than possible to gallivant off into the wilderness in hopes of finding a waterfall, you may find a bear instead; so we recommend sticking to one of the many nature preserves in the area.
The Camassia Natural Area is a sight for sore-eyes if you've been staring at office walls for the past week. With more than 300 plant species on site and more animals than you can shake a stick at, you could spend a whole week here and not see everything.
If you aren't feeling very outdoorsy after your private flight to Portland, then take a power nap and prep for a night on the town. Portland is iconic for its wonderfully unique nightlife, though unique may be a bit of an understatement. From hole in the wall clubs playing new-wave-pseudo-psych-trance to comedy clubs and private karaoke, you'll find a place to celebrate just about any interest- no matter how obscure.
Do you like learning about cool stuff? Do you like beer? Well academia is brewing at the Oregon Museum of Science after dark; head there after 6pm for an adults-only chance to enjoy a booze-filled night at the museum. Peruse its best exhibits (that are gloriously devoid of children) while sipping locally crafted wines and beers- Ben Stiller would be proud.
Wherever your fixie bicycle takes you, our Portland Jet Charter team is here to make sure that you make it home in comfort – even if it's three years after we drop you off. Keep on reading and check out our top picks of the best attractions for private jet travelers in Portland, Oregon.
International Rose Test Garden
400 Southwest Kingston Avenue
(503) 823-3636
https://www.portlandoregon.gov/parks/
Japanese Garden
611 SW Kingston Ave
503-223-1321
http://japanesegarden.com/visit/
Washington Park
1715 SW Skyline Blvd
503-823-2538
http://www.portlandoregon.gov/parks/finder/index.cfm?&propertyid=841&action=viewpark
Forest Park
NW 29 & Upshur to Newberry Road
503-823-7529
http://www.forestparkconservancy.org/forest-park/
The Grotto – National Sanctuary of Our Sorrowful Mother
Northeast Sandy Blvd. & 85th St.
503-254-7371
https://thegrotto.org/
Trillium Lake
National Forest Development Road 2612
(503) 272-3220
http://www.recreation.gov/camping/trillium/r/campgroundDetails.do?contractCode=NRSO&parkId=71614
St. Johns Bridge
U.S. Highway 30
503-275-8355
https://www.portlandoregon.gov
Oregon Zoo
4001 Southwest Canyon Road
503-226-1561
http://www.oregonzoo.org/
Farmers Market
240 N Broadway, Suite 129
503-241-0032
http://www.portlandfarmersmarket.org/
Executive Charter Flights
If you're an executive or business professional flying private to the Portland area, our charter brokers can arrange the perfect flight for your needs with our direct access to thousands of luxury private jets and aircraft. Our team will look into available empty legs and potential one-way routing to offer the most competitive quotes possible.
Air Charter Advisors allows clients to select their aircraft from a wide variety of sleek, efficient business aircraft within our Star Operator Network. Our team has years of experience working with a variety of clients, providing exceptional service to heads of state, celebrities, and top business executives alike.
Long-range jets such as a GulfstreamV/G500/G550 are the best way to fly your corporate team privately across the country or overseas, reaching domestic destinations such as San Francisco, Los Angeles and Seattle in a couple of hours (or less), while Asian destinations such as Tokyo, Hong Kong and Singapore require around 6-8 hours of flight time, depending on aircraft type. Rates for larger, long-range jets can vary between $6,500 – $9,000 hour, based on routing, scheduling and other factors. VIP airliners are also available for larger parties.
If you're flying within Oregon, or to a nearby state in the Pacific Northwest, an efficient mid-size jet such as a Hawker (700/750XP, 800/800XP/850, 900XP) or a Cessna Citation VII is ideal for departures from Portland's general aviation airports, especially at popular corporate jet hubs such as (KUAO) Aurora State Airport or (KHIO) Hillsboro Airport.
No matter which aircraft type you prefer or how long your flight is, our friendly private aviation agents will be available to you 24/7 to help plan your executive charter flight to Portland, Oregon.
Luxury Hotels
Fly private to Portland and go to sleep promptly at 9pm or read a book at 3am in a grungy café, whichever you prefer. Though if you happen to choose the second option, you'll want to consider resting in comfort to make up for the previous night; the city has you covered with a ton of 4 and 5-star hotel options for visitors.
Book a few nights in the Meier & Frank Suite at The Nines; this lavishly furnished 4-room suite is perfect for a family getaway or a meeting with colleagues. Recover from your adventuring, have a busines s meeting, lounge in the Jacuzzi tub and gaze at out at the skyline
Either way Portland Jet Charter can arrange the private flight that gets you there and back home. Request a quote or call to speak with a jet charter broker and book your luxury private flight to Portland, Oregon.
The Nines
525 SW Morrison St
(877) 229-9995
http://www.thenines.com/
Hotel Monaco
506 SW Washington St
(503) 222-0001
http://www.monaco-portland.com/
The Heathman Hotel
1001 SW Broadway
(503) 241-4100
http://portland.heathmanhotel.com/
The Allison Inn & Spa
2525 Allison Ln
(503) 554-2525
http://www.theallison.com/
River's Edge Hotel & Spa
0455 SW Hamilton Ct
(503) 802-5800
http://www.riversedgehotel.com/
Hotel Vintage
422 SW Broadway
(503) 228-1212
http://www.hotelvintage-portland.com/
Sentinel Hotel
614 Southwest 11th Avenue
(503) 224-3400
http://www.sentinelhotel.com/
RiverPlace Hotel
1510 SW Harbor Way
(503) 228-3233
http://www.riverplacehotel.com/
---
Related Destinations
Request a FREE Quote | Private Jet Charters in Portland, OR
Request a Quote or give us a call at 1-888-987-5387 to speak with one of our Portland Jet Charter agents for your next luxury vacation, business trip, or special event.