Private Flights to/from Houston, TX
Charter a private flight to/from Houston, TX with on-demand charter flights available worldwide from Air Charter Advisors.
A popular destination in the Lone Star State of Texas for private jet charter, Houston is a major hub of industry in the American South, home to one of the busiest commercial airports in the country.
Our Houston jet charter team offers instant access to private jets near you. Chartering a private plane to Houston allows clients to bypass commercial air traffic and take advantage of airports focused primarily on private and general aviation.
Houston Air Charter Advisors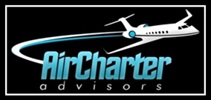 Our company offers the highest standards in executive and leisure air travel, arranging private jet services to/from Houston and surrounding areas of Texas. Our Houston Air Charter Advisors have access to thousands of private planes located in Texas and around the world, from Hawkers, Pipers, Cessnas and LearJets to Challengers, Globals, Falcons, and Gulfstreams. Wyvern Wingman/ARGUS Platinum aircraft available when needed and our team utilizes safety standards and due diligence processes found in Fortune 500 flight departments.
Regional and VIP airliners can also be arranged for corporate group charter, sports teams, air cargo charters, special events and more. Need to quickly travel to business meetings on the other side of Houston? Private helicopters can also be chartered to transport executives within minutes. Luxury ground transportation can also be arranged to bring you straight from the tarmac to your meeting, hotel, or preferred destination.
From bespoke jet charters and last minute flights to jet card memberships and fractional ownership programs, consider us your source for all your private aviation needs in Houston. Call us at 1-888-987-5387 for instant pricing & availability on private flights to/from Houston, TX.
---
Private Jet Airports in Houston, TX
Clients flying private to the Houston area typically arrive at either William P. Hobby (HOU), Sugarland Regional (SGR), or Houston Executive (TME), the most popular private jet hubs in the area; if you're connecting to a commercial flight, you can arrive directly at George Bush Intercontinental (IAH).
William P. Hobby Airport (KHOU, HOU)
Runway: 7,602′ | FBO: 5 available
Ellington Airport (KEFD, EFD)
Runway: 9,001′ | FBO: 1 available
Sugar Land Regional (KSGR, SGR)
Runway: 8,000′ | FBO: 1 available
Houston Executive (KTME, TME)
Runway: 6,610′ | FBO: 1 available
Pearland Regional (KLVJ, LVJ)
Runway: 4,313 feet
Baytown Airport (KHPY, HPY)
Runway: 4,334 feet
George Bush Intercontinental (KIAH, IAH)
Runway: 12,002′ | FBO: 2 available
Scholes International at Galveston (KGLS, GLS)
Runway: 6,001′ | FBO: 1 available
Lone Star Executive (KCXO, CXO)
Runway: 7,501′ | FBO: 2 available
David Wayne Hooks Memorial (KDWH, DWH)
Runway: 7,009′ | FBO: 2 available
Houston-Southwest Airport (KAXH, AXH)
Runway: 5,002 feet
La Porte Municipal (T41)
Runway: 4,165 feet
---
Houston Aircraft Rentals
ACA is not limited by fleet size – we work to get you the best deal on one of thousands of aircraft rentals available for your Houston private flight. Every jet & turboprop we utilize for charter service is operated by FAR Part 135 or 121 (or foreign equivalent) air carriers, flown by veteran pilots and never recent flight school grads.
Our team will provide you with a variety of aircraft options based on your goals, allowing you to charter a cost-effective aircraft in Houston, TX such as a Piltaus PC12 or a Cessna Grand Caravan, or luxurious, stylish corporate jets including a Gulfstream G650 or a Dassault Falcon 7x.
Check out our Aircraft Gallery for more details on all of the aircraft we have access to — if you don't see your preferred aircraft listed below, speak to one of our brokers and they will locate one for you.
Midsize | Super Midsize Jets
Cessna Citation Excel / XLS
Cessna Citation Sovereign
Cessna Citation X (10)
Challenger 300 / 350
Falcon 50 / 50EX
Gulfstream G150 / G200 / G280
Hawker 700
Hawker 800 / 800A / 800XP / 850XPi
Hawker 900 / 900XP
Hawker 1000 / 4000
Lear Jet 55
Lear Jet 60 / 60XR
Legacy 500
View all Midsize and Super Midsize Jets 
Large | Heavy Jets
Challenger 601
Challenger 604 | 605
Challenger 850
Embraer Lineage 1000
Falcon 900 / LX
Falcon 2000 / EX / LX / LXS
Global 5000
Gulfstream G450
Gulfstream GIV / G4
Gulfstream GIV-SP / G4 SP
Lear jet 70 /75 
Legacy 600
Legacy 650
View all Heavy | Large Jets
Ultra-Long Range Jets
Falcon 5X
Falcon 7X
Falcon 8X
Global Express / XRS
Global 6000
Global 7000
Global 8000
Gulfstream GV / G5
Gulfstream G550
Gulfstream G600
Gulfstream G650 / ER
View all Long Range Jets
VIP Jumbo Jet Airliners
Airbus ACJ-318 Elite Corporate Jet
Airbus ACJ-319 VIP
Airbus ACJ-320 VIP
Airbus ACJ-321 VIP
Boeing Business Jet BBJ / BBJ2 / BBJ3
Boeing B-727 VIP
Boeing B-737 VIP
Boeing B-747 VIP
Boeing B-757 VIP
Boeing B-787 Dreamliner VIP
Bombardier CRJ-200
View all VIP Corporate Airliners
---
Private Jet to Houston, TX
Destinations > United States > Texas
Air Charter Advisors is here to become your private aviation solution not only in Houston, but anywhere in the world. We specialize in private air charter service for executive teams, elected officials, celebrities/VIPs and leisure travelers across the United States.
Charter a luxury private jet and enjoy the benefits of private aviation: charter flights to Houston provide increased security and discretion, allowing CEOs and elected officials to travel without distractions or worries. Private flights to Houston also allow you to create your own schedule and travel to thousands of airports commercial service can't utilize, including several airports focused on general & private aviation in the Houston area.
Clients can quickly arrive/depart using private terminals with luxury travel services offered by on-site FBOs, and your personal Air Charter Advisor will be standing by 24/7 to assist you with any requirements you may have, from arranging gourmet in-flight catering, chartering a helicopter or yacht, making last-minute changes to your flight, or adding additional legs to your flight in Houston, TX.
Attractions & Activities
What to do after your private flight arrives in Houston
The Lone Star State beckons thousands of yearly visitors with its exhaustive supply of daytime fun and nightly diversions. Private Jet travelers in Houston, TX will find some of the world's most extensive art and history galleries open every day for their perusal. A day in the Morian Hall of Paleontology or the Hall of Ancient Egypt in the Museum of Natural Science will reaffirm your relationship with the past and inspire leisure travelers.
After that, you can head downtown and imbibe some of Houston's finest spirits. Stop by the new and very popular Anvil Bar & Refuge; hearkening back to the early 1900's cocktail culture, the Anvil treats cocktail creation like an art in itself. And while these nostalgic cocktail bars are waxing in popularity, there are still plenty of dive, luxury, and sports bars throughout Houston.
Houston also has an intensely popular sports team in the Texans. Stop by one of the aforementioned sports bars on a Sunday and watch a game with the fans, or head to the imposing NRG Stadium and get the visceral and unadulterated experience among thousands of others. Whether you're visiting for business or for pleasure, check out our list of recommendations after your private flight to Houston, Texas.
NASA Space Center
1601 NASA Pkwy, Houston, TX
(281) 244-2100
http://spacecenter.org/
Holocaust Museum
5401 Caroline Street, Houston, TX
(713) 942-8000
https://www.hmh.org/
The Museum of Natural Science
5555 Hermann Park Dr, Houston, TX
(713) 639-4629
http://www.hmns.org/
Museum of Fine Arts
1001 Bissonnet St, Houston, TX
(713) 639-7300
http://www.mfah.org/
Bayou Bend Collection and Gardens
5201 Memorial Dr, Houston, TX
(713) 862-5900
http://www.bayouonthebend.com/
Houston Symphony
615 Louisiana Street, Houston, TX
(713) 224-4240
http://www.houstonsymphony.org/
Children's Museum
1500 Binz St, Houston, TX
(713) 522-1138
http://www.cmhouston.org/
Museum District
1401 Richmond Avenue, Houston, TX
(713) 715-1939
http://houstonmuseumdistrict.org/
Hobby Center for the Performing Arts
800 Bagby Street, #300, Houston, TX
(713) 315-2400
https://www.thehobbycenter.org/
The Menil Collection
1533 Sul Ross St, Houston, TX
(713) 525-9400
https://www.menil.org/
Miller Outdoor Theatre
6000 Hermann Park Dr, Houston, TX
(832) 487-7102
http://milleroutdoortheatre.com/
Grand Opera
510 Preston Street, Houston, TX
(713) 546-0200
https://www.houstongrandopera.org/
Executive Charter Flights
Corporate Air Charter Service in Houston
Houston is the fourth-largest city in the United States and encompasses an area almost twice as large as its three closest competitors. With more Fortune 500 companies based there than any other city in America, Space City's economic weight cannot be understated.
Its status on the world stage as a leader in oil and natural gas only adds to it's imposing influence, and all of this makes it an exceedingly popular destination for private jet travelers. With several private aviation hubs, landing here puts jet travelers conveniently close to the bustling downtown and business districts.
Air Charter Advisors can arrange a business jet charter for your executive team, review the current market for possible empty-leg flights to Houston, and we can create a supplemental lift program for corporate flight departments and their fleet of business jets. We only work with Wyvern-certified aircraft and pilot with a ton of experience in the plane you're chartering – we never use a couple of kids fresh out of flight school to save on charter costs.
It's our attention to detail and dedication to providing the most transparent experience possible that separates us from other charter companies. By going the extra mile, we endow our clients with a sense of security seldom found elsewhere. Read on for more information about how our private jet services can make your business or pleasure trip the best one yet.
Luxury Hotels
Enjoy a Luxurious Stay at a Five-Star Hotel, Resort, or Spa
The colloquialism "everything is bigger in Texas" holds especially true in Houston. With an enormous population of slightly over two million people, the city stands tall among the other heavy hitters in global economies like New York and San Francisco.
The Texas Medical Center, NASA's mission control center, and a bevy of corporate headquarters have put Texas up there as one of the most visited cities in the United States. Investors saw this opportunity early and poured millions into Houston's hotel industry in order to accommodate these visiting professionals.
Now, private jet travelers can spend their nights at award-winning four and five-star hotels in just about any district. The Four Seasons Hotel, Hotel Granduca, and The Inn at Dos Brisas offer some of the most decadently furnished rooms, highest standards in service, and most comprehensive amenities lists found anywhere. Aside from these world-class hotels, H-Town is home to a plethora of other choices ranging from classic luxury to chic and quirky boutique.
Four Seasons
1300 Lamar Street, Houston, TX
(713) 650-1300
http://www.fourseasons.com/houston/
Hotel Granduca
1080 Uptown Park Boulevard, Houston, TX
(713) 418-1000
http://www.granducahouston.com/
The St. Regis
1919 Briar Oaks Lane, Houston, TX
(713) 840-7600
http://www.stregishoustonhotel.com/
JW Marriott Downtown
806 Main Street, Houston, TX
(713) 237-1111
http://www.marriott.com/hotels/travel/houdj-jw-marriott-houston-downtown/
Houstonian Hotel Club and Spa
111 North Post Oak Lane, Houston, TX
(713) 680-2626
http://www.houstonian.com/default.aspx
The Inn at Dos Brisas
10000 Champion Dr. Washington, TX 77880
(979) 277-7750
http://www.dosbrisas.com/
Hotel ZaZa
5701 Main St, Houston, TX
(713) 526-1991
http://www.hotelzaza.com/#houston
Private Airports
Houston
Private Airports
Private airports in Houston are found in mass quantities, accommodating charter planes while relieving traffic at IAH. With just over two dozen airports located within 50 nautical miles, you'll have plenty of options for your private flight in Houston and neighboring areas of the state of Texas.
There are a total of 27 airports within 50 miles of downtown Houston, creating flexible options for your private flight. Speak with one of our advisors to review all the options.
(KHOU, HOU) William P. Hobby Airport – 
Houston, TX
William P. Hobby Airport (IATA: HOU, ICAO: KHOU, FAA LID: HOU) is an international airport located 7 miles from downtown. It's the city's oldest commercial airport, and served as the primary airport until George Bush Intercontinental opened in 1969. Today, William P. Hobby serves as a secondary airport for domestic airline service, as well as a regional hub for corporate and private aviation.
The airport offers 4 runways to handle a large amount of air traffic from a variety of different sized aircraft:
4/22:        7,602-feet | concrete
13L/31R: 5,148-feet | concrete
13R/31L: 7,602-feet | asphalt
17/35:      6,000-feet | asphalt/concrete
If you're a frequent private flyer with a preferred FBO, you can choose between Signature Flight Support, Million Air, Atlantic Aviation, Wilson Air Center and Jet Aviation, each operating one of the 5 private terminals located on-site. Speak with one of our brokers to arrange your upcoming flight to (KHOU) William P. Hobby Airport.
(KIAH, IAH) George Bush Intercontinental Airport – Houston, TX
Schedule your flight to arrive at George Bush Intercontinental Airport, (IATA: IAH, ICAO: KIAH, FAA LID: IAH), one of the largest, busiest airports in the United States.  It's located 23 miles north of downtown, and is named after George H. W. Bush, the 41st President of the United States.
(KIAH) George Bush Intercontinental is the second largest facility in Texas, featuring 5 terminals and 5 concrete runways. Each of the runways are long enough to accommodate jets and VIP airliners of any size. There are two FBOs operated by Signature Flight Support and Atlantic Aviation. George Bush Intercontinental is also a focal point for air cargo, ranking as the 12th largest facility for international air cargo.
(KEFD, EFD) Ellington Airport – Webster, TX
Runway: 9,001 feet
Alias: Commonly referred to as Ellington Field
Fly private to Ellington Airport (IATA: EFD, ICAO: KEFD, FAA LID: EFD) a public/military airport located 15 nautical miles southeast of downtown Houston in Harris County, TX. The airport is commonly known as Ellington Field, and does not offer scheduled commercial airline service.
KEFD Ellington Field covers 2,362 acres and offers three runways with concrete surfaces: 4/22 and 17R/35L are long enough to accommodate any size business jet. The airport is home to nearly 200 aircraft and averages nearly 350 operations per day, with around 70% accounting for general aviation and 20% military activity.
(KTME, TME) Houston Executive Airport – 
Brookshire, TX
Private business flights heading to the west side of the city can arrive at Houston Executive Airport (ICAO: KTME, FAA LID: TME, formerly 78T), a public-use airport in unincorporated Waller County, Texas. It's located about 28 miles directly west of downtown Houston, and its closest city is nearby Brookshire.
Houston Executive Airport opened in January 2007, and was privately funded by Ron Henriksen, a local businessman and pilot. Houston Executive caters to businesses based in the Energy Corridor area of Houston. (KTME) Houston Executive features a single 6,610-foot asphalt runway, and Henriksen Jet Center operates the lone FBO, offering hangar space, Wi-Fi internet, crew lounge, rental cars, luxury crew cars, and 24-hour service.
(KDWH, DWH) David Wayne Hooks Memorial Airport – Spring, TX
Runway: 7,009 feet
Website: http://www.hooksairport.com/
Offering an additional departure and arrival option for private flights in the region, David Wayne Hooks Memorial Airport (IATA: DWH, ICAO: KDWH, FAA LID: DWH) is a public airport in unincorporated Harris County, Texas. It's the busiest general aviation facility in Texas, and consistently ranks as one of the busiest general aviation hubs in the United States.
David Wayne Hooks Memorial offers 3 runways in total: 17R/35L, a 7,009 foot asphalt runway, 17L/35R, a 3,987 foot asphalt runway, and 17W/35W, a 2,530 foot waterway for seaplanes. David Wayne Hooks Memorial also holds the distinction as one of the only privately owned airports in the country with a Federal Aviation Administration control tower. Tomball Jet Center and Gill Aviation run the two FBOs located on-site.
(KSGR, SGR) Sugar Land Regional Airport – Sugar Land, TX
Fly your business jet to Sugar Land Regional Airport (IATA: SGR, ICAO: KSGR, FAA LID: SGR), a city-owned, public airport located in Sugar Land, Texas. It's located just 17 miles southwest of Houston's central business district, making it a popular hub for turbo-props and corporate jets. Formerly known as Sugar Land Municipal and previously as Hull Field, it is the fourth-largest airport within the Houston–Sugar Land–Baytown metropolitan area.
(KSGR) Sugar Land Regional offers a single 8,000-foot concrete runway (17/35) to accommodate a variety of private aircraft, ranging anywhere between smaller piston and turbo-prop aircraft such as a Cirrus SR-22 and Cessna Caravan, to mid-size and long-range heavy jets, including Falcon 900s, Challenger 600s and Gulfstream 500s. Global Select operates the only FBO at (SGR) Sugar Land Regional.
(KCXO, CXO) Conroe-North Houston Regional Airport – 
Conroe, TX
If you're planning to travel to the northside of Houston, we can arrange for your charter flight to arrive at Conroe-North Houston Regional Airport (IATA: CXO, ICAO: KCXO, FAA LID: CXO), a county-owned airport located in in Conroe, Montgomery County, about 37 miles north of downtown Houston. It was formerly know as Lone Star Executive and Montgomery County.
(CXO) Conroe-North Houston Airport is an international hub, offering a U.S. Customs and Border Protection Federal Inspection Station to service corporate and business travelers arriving from outside the United States. It's also an all-weather facility, featuring two concrete runways for private planes: 14/32 is 7,501 feet, and 1/19 measures 5,000 feet in length. Galaxy FBO and General Aviation Services operate the two FBOs located here.
(KLVJ, LVJ) Pearland Regional Airport – Pearland, TX
Planning on arriving or departing southeast of Houston? We can arrange for your flight to go in/out of Pearland Regional Airport (ICAO: KLVJ, FAA LID: LVJ), a public-use general aviation airport located about 25 southeast of downtown Houston. The airport and its FBO are both managed by Texas Aviation Partners.
(KLVJ) Pearland Regional, formerly known as Clover Field, offers a single 4,313 -foot concrete runway (14/32) to accommodate turbo-props and light jets, including Cessna Citations (CJ3, Citation III, Citation V) and Learjets (31, 35). Rent a private jet or helicopter out of (LVJ) Pearland Regional using our 24 hour aviation services.
---
Houston Jet Charter Services | Request a FREE Quote
Request a Quote or give us a call at 1-888-987-5387 to speak with our Houston jet charter brokers. Whether you're flying private for a  luxury vacation, business trip, or special event in Houston, Texas, we can locate the right plane at the right price for your flight, offering outstanding deals with some of the most competitive rates at this level of private jet travel.