Private Jet Charter Toronto
Private Flights to/from Toronto, Ontario
Book a private jet or helicopter and fly to Toronto using our private jet charter service. Toronto is the capital of the province of Ontario, and a major business destination along Lake Ontario's northwestern shore.
Chartering a private flight allows you to bypass commercial air traffic by taking advantage of private and general aviation terminals. Clients using our Toronto jet charter service can choose to arrive at a variety of regional airports, allowing business and leisure travelers to land closer to their destination.
Air Charter Advisors was established to offer the highest standards in executive and leisure travel, and our team offers on-demand private air charter services in Toronto.
Toronto Air Charter Advisors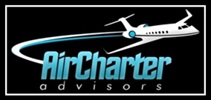 Our team has access to thousands of private turbo-props, jets and helicopters from around the world, all certified for charter flights to Toronto. We're confident we will arrange the ideal aircraft at the right cost, whether you're flying internationally or domestically. Air Charter Advisors is Wyvern-certified, and all of the private aircraft we use for jet charter flights to Toronto are operated by FAR Part 135 (or foreign equivalent) air carriers.
Enjoy the convenience and peace of mind you get from working with a charter broker you can trust, and our Toronto Air Charter Advisors will become your local and global solution for luxury air travel, aircraft acquisition and private jet management.
Call or request a quote for private charter flights to Toronto, Canada. We're here to assist you with all of your private aviation needs, from booking your private jet and creating its flight itinerary to arranging gourmet in-flight catering, luxury ground transportation, helicopter lifts and any other requests you may have – consider our Toronto Jet Charter Service your one-stop shop for all things private aviation in Ontario, Canada.
---
Airports for Private Charter Flights to Toronto
(CYYZ, YYZ) Toronto Pearson International Airport, Ontario – Canada
Runway: 11,120 feet
Officially known as Lester B. Pearson International Airport
(CYKZ, YKZ) Buttonville Municipal Airport, Buttonville, Ontario – Canada
Runway: 3,897 feet
(CYTZ, YTZ) Billy Bishop Toronto City Airport, Toronto Islands, Ontario – Canada
Runway: 3,988 feet
Also known as Toronto Island Airport
(CZBA) Burlington Executive Airport, Burlington, Ontario – Canada
Runway: 3,775 feet
---
Rent a Private Plane to Toronto from —
---
Visit Toronto, Ontario | Private Jet to Toronto Pearson (YYZ)
Destinations > North America > Canada
Toronto, the most populous city in Canada and one of the most multicultural and cosmopolitan cities around the world, has established itself as a global city and an is an international center for business, finance, arts, and culture.
Hiring a private jet into (YYZ) Toronto Pearson International Airport is the most convenient and comfortable way to experience the city's unique, diverse atmosphere.
The Greater Toronto Area (GTA) is home to more than 6 million people, and the City of Toronto lies in the heart of the GTA along the northwestern shore of Lake Ontario. It's often referred to as "The New York of Canada", given its massive population – about one-quarter of all Canadians live in the Golden Horseshoe, an abundant array of skyscrapers, and the fact that it has been a popular haven for immigrants throughout the years.
Coincidentally, it was referred to as York after European traders made it there in the late 1700's, but later reverted to its original name in 1834. By the end of the 19th century, Toronto would become the economic and cultural focal point of Canada. The UN lists it as second only to Miami in terms of foreign-born residents, and the city's liberal policies and its strong economy shaped it into one of the most diverse cities in the world.
Attractions & Activities
Although the city dropped the name York in the 19th century, it uses it for a few of the districts that make up the metropolitan area. These were all former cities that, in 1998, combined to form the City of Toronto we see today.
After your private jet arrives in Toronto, you'll hear up to 16 different languages spoken — if you don't hear yours, the Toronto Transit Commission offers 70 languages on its help line. You'll even find large stores downtown proudly advertising their services in a dozen languages, however, English remains as the city's lingua franca.
Toronto is the epicenter for music, theater, motion picture production, and television production in Canada, and home to the headquarters of the nation's major broadcasting networks and media outlets.
More than 25 million tourists visit the capital of Ontario annually, attracting both commercial and private flight from around the world to it's cultural institutions, including numerous museums and galleries, festivals and public events, entertainment districts, national historic sites, and sporting events. Check out our list of events and attractions to enjoy after your charter flight.
Take advantage of the local attractions and daily activities during your next visit – make sure to research all the local options before booking your private charter flight to Toronto.
Toronto Symphony Orchestra
212 King St West 6th floor
+1 (416) 593-4828
http://www.tso.ca/
Famous People Players Dinner Theatre
343 Evans Ave
+1 (416) 532-1137
http://www.famouspeopleplayers.com/
Royal Conservatory of Music
273 Bloor Street West
+1 (416) 408-2824
https://www.rcmusic.ca
Toronto Island Park
9 Queens Quay West
+1 (416) 555-8987
http://www.torontoisland.com/
We Pound Em Sportfishing
7 Brimley Road South
+1 (705) 606-0496
http://www.wepoundemfishing.com/
The AGO, Art Gallery of Ontario
317 Dundas Street West
+1 (416) 979-6648
http://www.ago.net/
High Park
1873 Bloor Street West
+1 (416) 338-0338
http://www.highparktoronto.com/
St. Lawrence Market
92-95 Front Street East
+1 (416) 392-7219
http://www.stlawrencemarket.com/
Edwards Gardens
755 Lawrence Ave E
+1 (416) 397-1340
http://torontobotanicalgarden.ca/get-gardening/public-gardens/edwards-gardens
team Whistle Brewery
The Roundhouse, 255 Bremner Blvd
+1 (416) 362-2337
http://steamwhistle.ca/
Business
Hire a business jet and fly private to Toronto, an international center for business and finance and often considered the financial capital of Canada. Many businesses operate on both sides of the border, making executive charter flights between Toronto and New York City a commonly requested "shuttle route" for business jet travelers.
The city holds a high concentration of banks and brokerage firms along the Financial District's Bay Street, and the Toronto Stock Exchange (TSX) is the world's seventh-largest stock exchange by market capitalization. Canada's five largest financial institutions, collectively known as the Big Five, all have offices located in the city. Although the local economy is driven by the industries of finance, media, and private aviation, nearby production of motor vehicles, iron, steel, food, machinery, chemicals and paper keep the trains rolling between here and Quebec.
Business Jet Rentals
Efficient light jets such as Embraer Phenom 100s and Cessna Citations are ideal for departures from the areas smaller airports, and typically start at around $2,500 per hour. When departing from these local airports, private jets can reach a variety of major cities in under 2 hours, including Boston, Chicago, New York City, Philadelphia and Washington D.C.
Long-range jets such as a Challenger 604 and Gulfstream V are the perfect solution to fly corporate teams overseas, reaching destinations such as London, Paris and Madrid in around 7 hours and 30 minutes. Rates for larger, long-range jets can vary between $6,500 – $9,000 hour, based on routing, scheduling and other factors.
It's important to note that because of the limited runways size of many local airports, larger aircraft such as mid-size jets and long-range jets must arrive/depart out of the (YYZ) Toronto Pearson International Airport.
If you have a private or corporate aircraft that has a mechanical issue, or you need to arrange simultaneous trips for your business executives, we can arrange a supplemental lift to Ontario in as little as 4 to 6 hours. Our Toronto Air Charter team offers unlimited quotes with zero obligations – if you're a fractional owner or a jet card member, call us before reserving hours and compare us to your current plan!
Luxury Hotels
As the capital of Ontario and Canada's financial and cultural leader, private charter flyers will have many luxury four and five star hotel options to choose from — after all, The Four Seasons, one of the leading luxury hotels around the world and the preferred hotel for many of our jet charter clients, is headquartered here.
The 55-floor Four Seasons features a spectacular design soaring high into the sky above the heart of Yorkville, downtown's most glamorous shopping and restaurant neighborhood. It's the first luxury hotel in Canada to receive both the AAA Five Diamond award and Forbes Travel Guide Five-Star ratings.
Whether you prefer a hotel situated near the city's popular tourist attractions or one that offers beautiful water views of Lake Ontario, it's not hard to find the right accommodation for any occasion. Relax or take advantage of the local attractions/activities during your stay. The following list of our favorite hotels are based on location, amenities, and online reviews:
Trump International Hotel & Tower
325 Bay Street
+1 (416) 306-5800
http://www.trumphotelcollection.com/toronto/
Four Seasons Hotel
60 Yorkville Avenue
+1 (416) 964-0411
http://www.fourseasons.com/toronto/
The Ritz-Carlton
181 Wellington Street West
+1 (416) 585-2500
http://www.ritzcarlton.com/Toronto/
Shangri-La Hotel
188 University Avenue
+1 (647) 788-8888
http://www.shangri-la.com/toronto/
Windsor Arms Hotel
18 Street Thomas Street
+1 (416) 971-9666
http://www.windsorarmshotel.com/
The Hazelton Hotel
118 Yorkville Avenue
+1 (416) 963-6300
http://thehazeltonhotel.com/
---
Private Planes for Air Charters in Toronto
ACA private charter flights gives clients access to private planes based at Toronto-area airports, and all across Canada and the United States. This allows us to locate the perfect aircraft for every flight we arrange, including empty leg charter flights, one-way routes, and round trip jet charter flights to Tornoto.
We review third-party audits to make sure the planes and pilots we arrange comply with our standards, and we offer competitive rates and zero-commitment quotes on all your trips whether you're flying domestically or into the US.
Piston | Turbo Props
Beech Baron 58
Cessna 340
Cessna Conquest II
Cessna Grand Caravan
Cessna Stationair
Cirrus SR-22
King Air 90
King Air 100
King Air 200
King Air 250
King Air 300
King Air 350
Piaggio Avanti II
Pilatus PC-12
Piper Cheyenne
Piper Malibu
Piper Matrix
Piper Meridian
Piper Navajo Chieftain
Piper Seneca
View all Pistons and Turbo-Props
VLJ | Light Jets | Super Light
Beechjet 400 / 400A
Cessna Citation Bravo
Citation CJ
Citation CJ2 / CJ2+
Citation CJ3 / CJ3+
Citation CJ4 / CJ4+
Citation Encore
Citation M2
Citation Mustang
Citation Ultra
Eclipse 500
Hawker 400XP
Honda Jet
Lear 31 / 31A
Lear 35 / 35A
Lear 40 / 40XR
Lear 45 / 45XR (SLJ)
Nextant 400XT
Phenom 100
Phenom 300 (SLJ)
View all VLJ | Light Jets | Super Light
Mid-Size | Super Midsize Jets
Citation Excel / XLS
Citation Sovereign
Citation X (10)
Challenger 300 / 350
Falcon 50 / 50EX
Gulfstream G150 / G200 / G280
Hawker 700
Hawker 800 / 800A / 800XP / 850XPi
Hawker 900 / 900XP
Hawker 1000 / 4000
Lear 55
Lear 60 / 60XR
Legacy 500
View all Midsize and Super Midsize Jets 
Large | Heavy Jets
Challenger 601
Challenger 604 | 605
Challenger 850
Embraer Lineage 1000
Falcon 900 / LX
Falcon 2000 / EX / LX / LXS
Global 5000
Gulfstream G450
Gulfstream GIV / G4
Gulfstream GIV-SP / G4 SP
Lear 70 /75 
Legacy 600
Legacy 650
View all Heavy | Large Jets
Ultra-Long Range Jets
Falcon 5X
Falcon 7X
Falcon 8X
Global Express / XRS
Global 6000
Global 7000
Global 8000
Gulfstream GV / G5
Gulfstream G550
Gulfstream G600
Gulfstream G650 / ER
View all Long Range Jets
VIP Airliners
Airbus ACJ-318 Elite Corporate Jet
Airbus ACJ-319 VIP
Airbus ACJ-320 VIP
Airbus ACJ-321 VIP
Boeing Business Jet BBJ / BBJ2 / BBJ3
Boeing B-727 VIP
Boeing B-737 VIP
Boeing B-747 VIP
Boeing B-757 VIP
Boeing B-787 Dreamliner VIP
Bombardier CRJ-200
View all VIP Corporate Airliners
---
Private Jet Airports in Toronto, Canada
Our Toronto Air Charter brokers utilizes the following private jet airports to arrange air charter service to/from Toronto, Canada and neighboring areas.
(CYYZ, YYZ) Toronto Pearson International Airport
Alias: Lester B. Pearson International Airport
Runway: 11,120 feet
Lester B. Pearson International Airport (IATA: YYZ, ICAO: CYYZ), often shortened to Toronto Pearson, Pearson Airport, or simply Pearson, is the main gateway to the city, and the largest and busiest airport in all of Canada. Pearson Airport is located just 30 minutes from the city center, and named after Lester B. Pearson, the Toronto-born Nobel prize winner and former Prime Minister.
(YYZ) Toronto Lester Pearson International features its main 11,120-foot concrete/asphalt runway, together with 4 asphalt runways all more or less 10,000-feet in length, to accommodate private business jets of all sizes, all while serving as the main hub for Air Canada. Pearson is also the leading airport for cargo in Canada, handling nearly half of the country's total air cargo traffic.
The airport utilizes two active terminals, Terminals 1 and 3 — measuring over 6 million square feet in floor space, Terminal 1 is among the largest buildings in the world. It is also home to the standard customs and immigration facilities for our international air charter passengers.
The north end of the airport is home to numerous hangars for private jets and charter aircraft, along with VIP facilities and maintenance services for private aircraft. Charter a private jet and arrive in style using our private air charter service.
(CYKZ, YKZ) Buttonville Municipal Airport
(CYTZ, YTZ) Billy Bishop Toronto City Airport
Runway: 3,988 feet
Alias: Toronto Island Airport
(CZBA) Burlington Executive Airport
---
Request a Charter Quote
Air Charter Advisors offers clients a wide variety sleek and efficient business aircraft. Request a Quote or give us a call at 1-888-987-5387 to speak with one of our Private Jet Charter Toronto agents for your next luxury vacation, business trip, or special event.
We have years of experience working with a wide range of clientele, providing exceptional service to heads of state, celebrities, and top business executives. Our Toronto jet charter brokers can arrange the perfect flight for your needs with our direct access to thousands of luxury private jets and aircraft.