Private Jet Charter Calgary
Private Flights to Calgary, Alberta
Enjoy a private charter flight to Calgary, the largest city in the province of Alberta and an important trade and financial center in the Canadian economy.
Calgary is the largest metropolis between Toronto and Vancouver and its metropolitan area is home to the second-highest number of corporate headquarters in Canada, making it one of the most active regions for in Canada business jet and charter flights.
Air Charter Advisors arranges on-demand private jet charter services in Calgary to/from anywhere in the world. Gain instant access to thousands of Wyvern/ARGUS private jets, and enjoy competitive rates and no-strings-attached quotes for all your upcoming flights.
Calgary Air Charter Advisors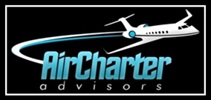 We offer access to thousands of planes at a moment's notice, and our services extend around the world no matter where your business or leisure flight is heading. Private jet charters to/from Calgary allow you to fly on the date & time you choose by utilizing more than 1,000 times the number of airports available with commercial service.
There are thousands of companies out there offering jet charter services, but not every company holds the same safety standards. Some companies don't hold any at all, and sell you strictly on a flight's price while risking your safety with inexperienced pilots and poorly maintained aircraft.
Working with our Calgary Air Charter Advisors takes the guesswork out of your private air travel. Safety is our company's top priority for every flight we arrange, and we utilize Wyvern's third-party safety & due diligence tools to review aircraft, operator and pilot history before presenting the options to our clients.
Our private aviation services include ASAP business jet rentals, medical air transport, executive group charters, VIP/celebrity jet service, supplemental lift, empty leg charter flights, jet card memberships, aircraft sales/acquisitions, and private plane management. We're available 24 hours a day, and we offer the highest levels of safety and service without compromising safety, comfort, or quality. Call us at 1-888-987-5387 or e-mail us with your trip details and arrange your jet charter flight to Calgary, Canada.
Private Jet Airports in Calgary
Private jets flying to the region often choose the city's two main hubs: Calgary International (YYC) offers 4 runways and 4 FBO terminals to accommodate charter flights, and Springbank (YBW) is classified as an airport of entry, however, CBSA officers at this airport handle general aviation aircraft only, limited to 15 passengers. Clients can also choose between 5 additional airports located within 20 miles of the city center, although some may be restricted to turboprop/piston only.
(CYYC, YYC) Calgary International Airport – Calgary, Alberta
Alias: YYC Calgary International 
Runway: 14,000 feet
FBO: Executive Flight Centre – Million Air – Signature YYC – SkyService
(CYBW, YBW) Calgary/Springbank Airport – Calgary, Alberta
Alias: Springbank Airport
Runway: 5,000 feet
FBO: Springbank Aero
Visit Calgary | Private Jet to Alberta, Canada
Private Jet Charter > North America > Canada
Rent a private jet to Calgary, Alberta's largest city and the gateway into the Canadian Rocky Mountains. Calgary is also a major oil, gas, and tourism center.
Calgary is situated at the confluence of the Bow and Elbow Rivers, where the prairies end and the foothills begin. Home to nearly 1.4 million residents, it's the 4th largest metro area in Canada, and it's nation's leader in the oil and gas industry.
Oil was originally discovered in Alberta in 1902, and the economy in the Edmonton-Calgary Corridor quickly grew around the industry during the 1940's until peaking the late 20th-century.
Today, the economy has diversified with industries including energy, financial services, film and television, transportation and logistics, technology, manufacturing, aerospace, health and wellness, retail, and tourism.
In fact, when accounting for the 800 largest companies in Canada, the Calgary Metropolitan Area contains the 2nd most corporate headquarters.
Business jets often fly into Calgary International and Springbank, both featuring private terminals for quick, discrete arrivals & departures and upscale travel services for passengers and pilots.
The city is also a popular entry point for Banff and Jasper, two tourist towns that make popular seasonal trips, located a couple hours away.
If you'd like to visit these scenic areas with an air charter flight, there are airports available in both cities; Banff Airport (YBA) is suitable for turboprop and piston aircraft, while larger turboprops and piston planes can arrive at Jasper Airport (YJA).
Calgary Jet Charters
When arranging your charter flight to Calgary, Alberta, you can select from the following private aircraft, many of which are based at local airports. Many of the planes we arrange are Wyvern Wingman/ARGUS Platinum, and we utilize two veteran pilots with a wealth of experience for every flight.
Give your trip details to one of our private jet charter brokers, and they'll locate the best private planes for your flight. Our rates are some of the most competitive in the industry, and we offer free, no-commitment quotes for all of your upcoming private jet flights. Check out the aircraft gallery links, and contact us if you don't see your preferred airplane below.
Piston | Turbo Props
Beech Baron 58
Cessna 340
Cessna Conquest II
Cessna Grand Caravan
Cessna Stationair
Cirrus SR-22
King Air 90
King Air 100
King Air 200
King Air 250
King Air 300
King Air 350
Piaggio Avanti II
Pilatus PC-12
Piper Cheyenne
Piper Malibu
Piper Matrix
Piper Meridian
Piper Navajo Chieftain
Piper Seneca
View all Pistons and Turbo-Props
VLJ | Light Jets | Super Light
Beechjet 400 / 400A
Cessna Citation Bravo
Citation CJ
Citation CJ2 / CJ2+
Citation CJ3 / CJ3+
Citation CJ4 / CJ4+
Citation Encore
Citation M2
Citation Mustang
Citation Ultra
Eclipse 500
Hawker 400XP
Honda Jet
Lear 31 / 31A
Lear 35 / 35A
Lear 40 / 40XR
Lear 45 / 45XR (SLJ)
Nextant 400XT
Phenom 100
Phenom 300 (SLJ)
View all VLJ | Light Jets | Super Light
Mid-Size | Super-Mid Size Jets
Citation Excel / XLS
Citation Sovereign
Citation X (10)
Challenger 300 / 350
Falcon 50 / 50EX
Gulfstream G150 / G200 / G280
Hawker 700
Hawker 800 / 800A / 800XP / 850XPi
Hawker 900 / 900XP
Hawker 1000 / 4000
Lear 55
Lear 60 / 60XR
Legacy 500
View all Mid-Size and Super Mid-Size Jets 
Large | Heavy Jets
Challenger 601
Challenger 604 | 605
Challenger 850
Embraer Lineage 1000
Falcon 900 / LX
Falcon 2000 / EX / LX / LXS
Global 5000
Gulfstream G450
Gulfstream GIV / G4
Gulfstream GIV-SP / G4 SP
Lear 70 /75 
Legacy 600
Legacy 650
View all Heavy | Large Jets
Ultra-Long Range Jets
Falcon 5X
Falcon 7X
Falcon 8X
Global Express / XRS
Global 6000
Global 7000
Global 8000
Gulfstream GV / G5
Gulfstream G550
Gulfstream G600
Gulfstream G650 / ER
View all Long Range Jets
VIP Airliners
Airbus ACJ-318 Elite Corporate Jet
Airbus ACJ-319 VIP
Airbus ACJ-320 VIP
Airbus ACJ-321 VIP
Boeing Business Jet BBJ / BBJ2 / BBJ3
Boeing B-727 VIP
Boeing B-737 VIP
Boeing B-747 VIP
Boeing B-757 VIP
Boeing B-787 Dreamliner VIP
Bombardier CRJ-200
View all VIP Corporate Airliners
Additional Airports
Clients flying to surrounding areas of Calgary, Alberta can choose from these airports located between 30 and 50 miles from the city center. Like the airports in Jasper and Banff, most will be limited to flights on turboprops and pistons, while select light jets may be able to arrive/depart based on weather conditions, runway length and other factors.
(CDJ5) Strathmore/D.J. Murray Airport – Strathmore, Alberta
Runway: 4,068 feet
(CAP9) Appleton Field Airport – Strathmore, Alberta
Runway: 3,000 feet
(CEH4) De Winton/South Calgary Airport – De Winton, Alberta
Runway: 3,015 feet
(CEF4) Airdrie Aerodrome – Airdrie, Alberta
Runway: 5,000 feet
(CFX2) Okotoks Air Ranch Airport – Okotoks, Alberta
Runway: 3,025 feet
(CEN4) High River Airport – High River, AB
Runway: 4,150 feet
(CAJ7) Cayley/A. J. Flying Ranch Airport – Cayley, AB
Runway: 4,474 feet
(CEA3) Olds-Didsbury Airport – Olds-Didsbury, AB
Runway: 3,664 feet
(CEN3) Three Hills Airport – Three Hills, AB
Runway: 3,000 feet
(CVL2) Vulcan/Kirkcaldy Aerodrome – Vulcan, AB
Runway: 3,187 feet
Related Destinations
---
Calgary Jet Charter Services | Request a Quote
Request a Quote or give us a call at 1-888-987-5387 to discuss your charter flight to Calgary with one of our brokers. We can locate the perfect planes for flight with direct access to thousands of private jets, turboprops and airliners in Canada and worldwide, and we have years of experience providing exceptional Calgary jet charter service to celebrities, top business executives, elected officials, and leisure travelers.