Private Jet Charter Denver
Private Charter Flights to/from Denver, CO
Charter a private flight to/from Denver, an American metropolis dating to the Old West era, and one of the most popular private aviation hubs along the West Coast.
Hiring a private jet into either (KAPA) Centennial Airport or (KBJC) Rocky Mountain Metropolitan Airport allows you to travel to Colorado in the utmost comfort, convenience and style, and our team is here to offer private fliers the highest standards in executive and leisure travel.
Denver Air Charter Advisors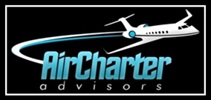 ACA offers on-demand private air charter services to/from Denver with access to thousands of turboprops, jets, and helicopters around the world. Our team checks for available empty legs, discounted one-way routing, airport options, all while using our industry connections to provide clients with the most competitive jet charter rates possible. We're confident we will arrange the right aircraft for your trip, whether you're flying internationally or domestically.
Wyvern-certified, each and every aircraft we use for private charter flights to Denver, Boulder and the rest of Colorado are operated by FAR Part 135 (or foreign equivalent) air carriers. Using the most up-to-date Wyvern PASS reports for aircraft maintenance, operator history and pilot experience, we go the extra nautical mile to show our number one priority is passenger safety.
Enjoy the peace of mind you get from working with a Denver jet charter company you can trust, and our Denver Air Charter Advisors will become your local and global aviation solution for luxury air travel.
Call or request a quote for your charter flight to Denver, Colorado. We're here to assist you in every aspect of private aviation, from booking your private jet and creating its flight itinerary to arranging gourmet in-flight catering, ground transportation, luxury yacht charters or meeting any other requests you may have – consider our Denver Jet Charter Service your one-stop shop for all things private aviation in the Centennial State.
Private Jet Airports in Denver, CO
Private airports are a popular way to travel to/from Denver, and we use the following airports to fly clients privately in Denver, Colorado and neighboring areas of the Centennial State.
Centennial is the preferred arrival/departure choice for business jets and private flyers, featuring 24 hour service, 5 fixed-based operators, and customs services on-site. Flights can also be arranged to Denver International, as well as connecting flights from commercial airliners. If you're looking to arrive as close to downtown as you can, check out Rocky Mountain Metropolitan.
(KAPA, APA) Centennial Airport – Englewood, CO
Alias: Arapahoe County Airport
Runway: 10,001 feet
FBO: Denver jetCenter | TacAir | The Heliplex | Signature Flight Support APA | XJet
Customs: 10:00 – 18:00 Mon-Thu; +1 303 768 0309
Hours: 24/7

Website: http://www.centennialairport.com/
Centennial Airport (IATA: APA, ICAO: KAPA, FAA LID: APA) is Denver's most popular private jet hub, and one of the top general aviation hubs in the United States.
Centennial is an international airport offering round-the-clock customs services in one of the country's most popular aviation destinations, averaging between 850-900 operations per day with more than 850 aircraft based on-site.
(APA) Centennial is located relatively close to downtown at 18 miles away in the suburb of Englewood; driving time usually equates to around 45-60 minutes, making (BJC) Rocky Mountain Metropolitan a more attractive choice for business jets and executives flying private to the area.
Centennial's facilities include 3 asphalt runways to facilitate private flights, with runway 17L/35R measuring 10,001 feet to accommodate long-range corporate jets, VIP airliners, even heavy jets loaded up with your family's ski equipment.
There's also 4 private jet FBOs (TacAir, Denver jetCenter, Signature Flight Support, XJet) and a helicopter FBO (The Heliplex) offering their services to private flyers at Centennial APA; please inform your broker if you have a preferred FBO and we will arrange for you to arrive/depart from your specified FBO.
(KDEN, DEN) Denver International Airport – Denver, CO
Runway Length: 16,000 feet
FBO: Signature Flight Support DEN
Customs: Yes – 24 hrs
Hours: 24/7
Website: http://www.flydenver.com/
Book a private jet and fly to Denver International Airport (IATA: DEN, ICAO: KDEN, FAA LID: DEN), the largest airport (total land area) in the United States, and 6th busiest in the nation in terms of passenger traffic. It's often referred to by its initials "DIA" instead of its location identifier, and its home to several unique features.
The terminal features a peaked roof designed to resemble snow-capped mountains and early history of Colorado when Native American teepees were scattered across the Great Plains. KDEN is also home to a 32-foot tall sculpture of a blue mustang with glowing red eyes, known to the locals by the name Blucifer.
(KDEN) Denver International is home to six runways in total, five of which measure 12,000 feet long, and a single 16,000 foot runway, the longest public use runway in the country. Although it's a public commercial hub, there are FBO services offered by Signature Flight Support to provide luxurious private aviation experience.
KDEN has been the recipient of numerous awards over the years, voted Best Airport in North America by readers of Business Traveler Magazine six years in a row (2005–2010) and named "America's Best Run Airport" by Time Magazine in 2002. If you're heading to the city or planning a ski trip to Vail or Breckenridge, allow us to arrange your private flight into (KDEN, DEN) Denver International.
(KBJC, BJC) Rocky Mountain Metropolitan Airport – Broomfield, CO
Alias: Jefferson County Airport
Runway: 9,002 feet
FBO: Signature Flight Support BJC
Customs: 08:00 – 16:00 Mon-Fri (24hrs O/R); +1 303 271 4884
Hours: 24/7
Formerly known as Jefferson County or Jeffco, Rocky Mountain Metropolitan Airport (IATA: BJC, ICAO: KBJC, FAA LID: BJC) is a public airport in Broomfield, Colorado. It's a popular choice for business jet flights thanks to its location about 16 miles from Denver's central business district, and being the closest facility to downtown.
Rocky Mountain Metropolitan Airport (BJC) features 3 asphalt runways measuring 3,600, 7,002 and 9,000 feet to allow turbo-props, light/mid/heavy jets and airliners to arrive and depart; Signature Flight Support BJC operates the on-site FBO. It's categorized as a reliever facility by the FAA, and is a popular hub for general and private aviation in Colorado. More than 350 aircraft are based at Rocky Mountain Metropolitan, and it averages around 350 operations per day.
There are also a number of flight schools located on-site, along with a pilot's lounge inside the FBO, and two restaurants, E's Just Good Eats and Blue Sky Bistro. There's even a bed & breakfast, The Hilltop Inn, along with its companion restaurant.
Additional Airports
(KBDU, BDU) Boulder Municipal Airport, Boulder – Colorado
Runway: 4,100 feet
(KLMO, LMO) Vance Brand Airport, Longmont – Colorado
Runway: 4,800 feet
(KFTG, FTG) Front Range Airport – Watkins, CO
FBO: FrontRange
Runway: 8,000 feet
(KFNL, FNL) Fort Collins–Loveland Municipal – Loveland, CO
FBO: Ft. Collon-Loveland jetCenter
Runway: 8,500 feet
(18V) Platte Valley Airpark – Hudson, CO
FBO: Platte Valley Airpark
Runway: 4,100 feet
(KGNB, GNB) Granby/Grand County Airport – Granby, CO
FBO: Granby County
Runway: 5,000 feet
(KGXY, GXY) Greeley–Weld County Airport – Greeley, CO
Runway: 10,000 feet
(KEIK, EIK) Erie Municipal – Erie, CO
Runway: 4,700 feet
Denver Charter Planes
Enjoy instant access to the following aircraft for your private flights to/from Colorado. All of the private planes we utilize are operated by FAR Part 135 or 121 (or foreign equivalent) air carriers, using only veteran pilots in the make/model aircraft you're renting.
Our brokers will provide you with aircraft options based on the goals & budget of your flight, allowing you to choose between a cost-effective plane, or the most luxurious, stylish luxury jet near the Rocky Mountains. We can also connect you with Wyvern Wingman/ARGUS Platinum aircraft if necessary.
Check out our Aircraft Gallery for more aircraft details, and if you don't see your preferred plane listed below, let one of our brokers know and they will locate one in your area.
Piston | Turbo Props
Beech Baron 58
Cessna 340
Cessna Conquest II
Cessna Grand Caravan
Cessna Stationair
Cirrus SR-22
King Air 90
King Air 100
King Air 200
King Air 250
King Air 300
King Air 350
Piaggio Avanti II
Pilatus PC-12
Piper Cheyenne
Piper Malibu
Piper Matrix
Piper Meridian
Piper Navajo Chieftain
Piper Seneca
View all Pistons and Turbo-Props
VLJ | Light Jets | Super Light
Beechjet 400 / 400A
Cessna Citation Bravo
Cessna Citation CJ
Citation CJ2 / CJ2+
Citation CJ3 / CJ3+
Citation CJ4 / CJ4+
Citation Encore
Citation M2
Citation Mustang
Citation Ultra
Eclipse 500
Hawker 400XP
Honda Jet
Lear Jet 31 / 31A
Lear 35 / 35A
Lear 40 / 40XR
Lear 45 / 45XR (SLJ)
Nextant 400XT
Phenom 100
Phenom 300 (SLJ)
View all VLJ | Light Jets | Super Light
Midsize | Super Midsize Jets
Citation Excel / XLS
Citation Sovereign
Citation X (10)
Challenger 300 / 350
Falcon 50 / 50EX
Gulfstream G150 / G200 / G280
Hawker 700
Hawker 800 / 800A / 800XP / 850XPi
Hawker 900 / 900XP
Hawker 1000 / 4000
Lear 55
Lear 60 / 60XR
Legacy 500
View all Midsize and Super Midsize Jets 
Large | Heavy Jets
Challenger 601
Challenger 604 | 605
Challenger 850
Embraer Lineage 1000
Falcon 900 / LX
Falcon 2000 / EX / LX / LXS
Global 5000
Gulfstream G450
Gulfstream GIV / G4
Gulfstream GIV-SP / G4 SP
Lear 70 /75 
Legacy 600
Legacy 650
View all Heavy | Large Jets
Long Range Jets
Falcon 5X
Falcon 7X
Falcon 8X
Global Express / XRS
Global 6000
Global 7000
Global 8000
Gulfstream GV / G5
Gulfstream G550
Gulfstream G600
Gulfstream G650 / ER
View all Long Range Jets
VIP Airliners
Airbus ACJ-318 Elite Corporate Jet
Airbus ACJ-319 VIP
Airbus ACJ-320 VIP
Airbus ACJ-321 VIP
Boeing Business Jet BBJ / BBJ2 / BBJ3
Boeing B-727 VIP
Boeing B-737 VIP
Boeing B-747 VIP
Boeing B-757 VIP
Boeing B-787 Dreamliner VIP
Bombardier CRJ-200
View all VIP Corporate Airliners
---
Visit the Mile High City | Private Jet to Denver, CO
Private Jet Charters > United States > Colorado
Charter a luxury jet for your next private flight to Denver, Colorado. Prospectors flocked here in 1858 to take advantage of the Pike's Peak Gold Rush.
Today, travelers flock there to enjoy the gourmet restaurants, world-class museums, and eclectic nightlife that resulted from that 1850's boom. Denver has plenty to offer to luxury private jet travelers, regardless of specific interests.
Though it may appear to be just another metropolis, Denver distinguishes itself with vast swaths of untouched nature right at its doorstep, and a culture that promotes exploration of that wilderness.
Attractions & Events
Denver is near synonymous with snow-capped mountains, dense forests, The Broncos, and craft beer. Its metropolitan opulence contrasted against the surrounding rugged nature makes for an interesting and irresistible vacation atmosphere.
Regardless of whether you're going to be in the area for a business conference or for a bit of rest and recover, you'll have no problem finding attractions that work for your plans. If you're still not sold on the city, there are tons of attractions that span just about every niche interest imaginable.
From gourmet food of every style to live music and posh cocktail lounges, this city has just about everything a luxury private travelers could want in a luxury travel destination. For an elegant evening out on the town, head over to Shanahan's, Denver's premier fine-dining establishment.
Touted as the best steakhouse in the city, this decadently appointed and elegantly furnished restaurant offers only the best food and wines. With over 4,000 different vintages on hand, you should have no problem finding the perfect match to your meal, especially with the aid of Shanahan's in-house sommelier.
If you're hoping for a more casual setting without sacrificing the Five-Star food, then head over to the Euclid Hall Bar & Kitchen. This eclectic bar offers inventive small plates and a carefully curated list of beers on tap. You're sure to find a beer that sets off happy fireworks on your palate, as the bar manager is a chemist and brew veteran of many years.
We've compiled a list of the best attractions for luxury private jet travelers in the area. Based on jet charter client feedback, online reviews, and location, there's sure to be something on the list that sparks your interest; read on to check it out.
Colorado State Capitol
200 E Colfax Ave
(303) 866-2604
https://www.colorado.gov/
Red Rocks Amphitheatre
18300 W Alameda Pkwy (Morrison)
(720) 865-2494
http://redrocksonline.com/
Museum of Nature and Science
2001 Colorado Boulevard
(303) 370-6000
http://www.dmns.org/
Botanic Gardens
1007 York Street
(720) 865-3501
http://www.botanicgardens.org/
Denver Art Museum
100 West 14th Avenue Parkway
(720) 865-5000
http://denverartmuseum.org/
Mount Evans Wilderness
Mt Evans Rd (Evergreen)
(303) 567-3000
https://www.co.clear-creek.co.us/index.aspx?NID=230
Shanahan's
5085 South Syracuse Street
(303) 770-7300
http://www.shanahanssteakhouse.com/
Executive/Government Charter Flights
If you're an executive, business professional, or elected official flying private to the Denver area, our brokers can arrange the perfect flight for your needs with our direct access to thousands of luxury private jets and aircraft.
Air Charter Advisors allows clients to select their aircraft from a wide variety of sleek, efficient business aircraft. Our team has years of experience working with a wide range of passengers, providing exceptional service to heads of state, celebrities, and top business executives alike.
Long-range jets such as a GulfstreamV/G500/G550 are the most comfortable way to fly your corporate team across the country, reaching domestic destinations such as Chicago and Los Angeles in just a couple of hours.
If you're flying within Colorado or to a nearby by state, efficient mid-size jets such as a Hawker (700/750XP, 800/800XP/850, 900XP) or Cessna Citation VII are ideal for departures from general aviation airports in the region, especially at popular business jet hubs such as (KAPA) Centennial Airport and (KBJC) Rocky Mountain Metropolitan Airport.
No matter which aircraft you prefer, our private aviation agents will be available to you 24/7 to plan your upcoming executive or government charter flight to Denver, Colorado. Our team will also look into available empty legs and potential one-way routing to offer the most competitive quotes possible. Request a quote for your upcoming corporate charter flight to Denver.
Luxury Hotels
As a major metropolitan area, it's no wonder that Denver is a hub for luxury hospitality establishments. Five-Star resorts, boutique villas, charming bed and breakfasts, and more await luxury private jet travelers. With just about every lodging classification under the sun at your disposal, it's almost a guarantee that you'll find the perfect place to lay your head.
Whether you're heading to the area for a business conference or a bit of rest and recovery, there's a hotel for every occasion. Stay a night at the iconic Ritz-Carlton or at the hidden gem, The Brown Palace. The Ritz-Carlton offers top tier amenities at every location to go along side impeccable service. The Brown Palace has been surprising guests with unique offerings since 1892; fine-dining, stately meeting rooms, and lavish décor await you at this stylish downtown hotel.
Regardless of where you stay in the city, you're sure to have a great time enjoying Denver's outdoorsy and metropolitan mix. However, choosing the right hotel with all of these options may be time consuming, so to help, our team has compiled a list of premier hotel and resort options in the area.
The Ritz-Carlton
1881 Curtis Street
(303) 312-3800
http://www.ritzcarlton.com/denver
Brown Palace Hotel
321 17th Street
(303) 297-3111
http://www.brownpalace.com/
Kimpton Hotel Monaco
1717 Champa Street
(303) 296-1717
http://www.monaco-denver.com/
Four Seasons
1111 14th Street
(303) 389-3000
http://www.fourseasons.com/denver/
Marriott Cherry Creek
150 Clayton Lane
(303) 316-2700
http://www.jwmarriottdenver.com/
the ART, a hotel
1201 Broadway
(303) 572-8000
http://www.thearthotel.com/
The Crawford Hotel
1701 Wynkoop Street
(720) 460-3700
http://www.thecrawfordhotel.com/
Sports in Colorado
Denver is home to a line-up some of the best professional sports teams and fan bases in the country, and quite possibly the most regionally relative team names in sports (nice lakes you have there, Los Angeles).
Named after the gold rush, the NBA's Nuggets and NLL's Mammoth share the Pepsi Arena with the NHL's Avalance. Summertime in Colorado sees the Rockies compete in the MLB's west division, however, between the four local pro teams, the Bronco's are by far the favorite.
From the heartbreak of the 80's and back-to-back NFL Super Bowl victories led by John Elway and Terrell Davis' "Mile-High Salute", to their return to Glory led by a tenacious defense and future NFL Hall-of-Fame Quarterback Peyton Manning, you're bound to see their orange and blue colors throughout the city.
The Broncos play at Sports Authority Field at Mile High Stadium, located less than 20 minutes away from both (KBJC) Rocky Mountain Metropolitan Airport from the north, and (KAPA) Centennial Airport from the south; the Colorado Rapids also compete at Sports Authority Field during the MLS season. Chartering a private helicopter is the best way to avoid highway traffic, and our team can arrange your private helicopter lift to get you between meetings, games and other events.
Sports Authority Field at Mile High
1701 Bryant Street
(720) 258-3000
http://www.sportsauthorityfieldatmilehigh.com/
Coors Field
2001 Blake Street
(303) 292-0200
http://colorado.rockies.mlb.com/
Pepsi Center
1000 Chopper Circle
(303) 405-1100
http://www.pepsicenter.com/
---
Related Destinations
---
Request a FREE Quote | Private Jet Charters in Denver, CO
Request a Quote or give us a call at 1-888-987-5387 to speak with our Denver Jet Charter team for your next luxury vacation, business trip, or special event.
The best way to get in and out of Denver is via luxury private jet, and Air Charter Advisors is the best company to help you do just that. Our Wyvern certified jet charter representatives are available 24 hours a day and 7 days a week to ensure that your needs are met exactly when they need to be.
We can arrange everything from multi-leg private flights with gourmet in-flight catering to luxury ground transportation and private helicopter lifts.