Private Jet Charter Flights to/from Phoenix, Arizona, USA
Enjoy 24-hour private jet charter services in Phoenix, AZ with Air Charter Advisors, your source for luxury and business aviation across the state of Arizona.
Also known as the Valley of the Sun, Phoenix is Arizona's largest, most populated, and most beautiful city. Phoenix is a major aviation hub in the Southwest, and is home to a variety of popular airports for private and general aviation.
Chartering a private plane to Phoenix allows you to bypass commercial air traffic by taking advantage of airports focused primarily on private and general aviation. Clients using our private charter services can arrive at a variety of nearby airports, allowing business and leisure travelers to land closer to their destination while potentially saving on the cost of their charter flight.
No lines. No waiting. No hassles. Take control of your travel schedule and free yourself from commercial airline schedules at busy airports. Call us at +1 (888) 987-5387 for instant pricing & availability on Phoenix business jet services.
Phoenix Air Charter Advisors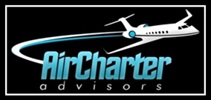 Our team was established to offer the highest standards in executive and leisure travel, and our Phoenix Air Charter Advisors offer on-demand aircraft services 24/7 worldwide. Our company has access to thousands of private planes from around the world for your private flight, and we're confident we can connect you with the right aircraft at the right cost, whether you're flying internationally or domestically.
Our brokerage carries Wyvern-certification, so you can have peace of mind knowing the aircraft we use for flights to Arizona are operated by FAR Part 135 (or foreign equivalent) air carriers held to the highest standards in private aviation.
Enjoy the comfort, convenience and peace of mind you get from working with a company you can trust, and Air Charter Advisors will become your local and global solution for luxury air travel and private plane management in Arizona.
Call or request a quote for your charter flight to Phoenix, Arizona. Our team can handle all aspects of private aviation, whether it's booking your private jet, creating its flight itinerary, arranging in-flight catering, luxury ground transportation, helicopter lifts and any other requests you may have – make us your number one source for private aviation in the state of Arizona.
Private Airports in Phoenix, AZ
ACA utilizes the following private airports to fly clients to/from Phoenix and neighboring areas of Arizona and the Southwest United States.
There are 20 airports available within 50 miles of Phoenix for your flight, many of which operate private FBO terminals for fast, efficient arrivals & departures. Check out the information below and contact one of our advisors to review all of the options for your upcoming flight to/from Phoenix, Arizona.
Phoenix, AZ Private Jet Airports
(KPHX, PHX) Phoenix Sky Harbor International Airport – Phoenix, AZ
Runway: 11,489 feet
FBO: Cutter Aviation | Swift Aviation
Alias: Sky Harbor International
Website: https://skyharbor.com/
Book a flight to Phoenix Sky Harbor International Airport (IATA: PHX, ICAO: KPHX, FAA LID: PHX), a civil-military public airport located 3 miles southeast of downtown Phoenix. It is the largest and busiest airport in the state of Arizona, and among the largest commercial airports in the country.
(KGEU, GEU) Glendale Municipal Airport – Glendale, AZ
Fly into Glendale Municipal Airport (ICAO: KGEU, FAA LID: GEU), a city-owned, public-use airport located 7 miles west of Glendale's central business district in Maricopa County, Arizona. Glendale Municipal is categorized as a general aviation reliever airport and included in the National Plan of Integrated Airport Systems.
(KDVT, DVT) Phoenix Deer Valley Airport – Phoenix, AZ
One of the country's most popular hubs for private aviation, Phoenix Deer Valley Airport (IATA: DVT, ICAO: KDVT, FAA LID: DVT) is a public airport located 17 miles north of Phoenix. Deer Valley ranked as the 25th busiest airport in the world by aircraft movements, with a total of 368,747 in 2010.
There are two asphalt runways offered by the airport: 7R/25L, measuring 8,196 feet in length, and 7L/25R, coming in at 4,500 feet long. Cutter Aviation operates the only FBO at (KDVT) Deer Valley Airport.
(KGYR, GYR) Phoenix Goodyear Airport – Phoenix, AZ
Phoenix Goodyear Airport (IATA: GYR, ICAO: KGYR, FAA LID: GYR), formerly known as Goodyear Municipal, is a public airport located just a mile southwest of Goodyear in Maricopa County. Phoenix Goodyear is home to several aircraft maintenance and commercial pilot training companies, including AeroTurbine, Airline Training Center Arizona (ATCA),  and Oxford Aviation Academy (OAA).
(KGYR) Phoenix Goodyear features a single 8,501-foot asphalt runway (3/21), and a concrete helipad(H1) measuring 64 x 64 ft (20 x 20 m). Lux Air operates a 24 hour FBO at the airport.
(KSDL, SDL) Scottsdale Airport – Scottsdale, AZ
Book your flight to Scottsdale Airport (IATA: SCF, ICAO: KSDL, FAA LID: SDL), located 9 miles north of downtown Scottsdale in Maricopa County, Arizona. It's one of the busiest single-runway facilities in the United States, despite a large number of local noise complaints.
Scottsdale Airport features a single 8,249-foot asphalt runway (3/21), and there are two FBOs available, one operated by Signature Flight Support, and the other by Ross Aviation.
(P19) Stellar Airpark – Chandler, AZ
Stellar Airpark (FAA LID: P19) is a small, public-use airport and residential airpark in Maricopa County, Arizona. Stellar Airpark features a single 3,913-foot asphalt runway, ideal for landing smaller props. The airport is privately owned by the Stellar Runway Utilizers Association.
(KFFZ, FFZ) Falcon Field – Mesa, AZ
(KCHD, CHD) Chandler Municipal Airport – Chandler, AZ
(KIWA, IWA) Phoenix/Mesa Gateway Airport – Mesa, AZ
(KBXK, BXK) Buckeye Municipal Airport – Buckeye, AZ
(KCGZ, CGZ) Casa Grande Municipal Airport – Casa Grande, AZ
Phoenix
Charter Jets
When you book your charter flight with ACA, you'll enjoy access to planes based at Phoenix-area airports or wherever you're located around the world. Each plane we arrange is operated by FAR Part 135 or 121 (or foreign equivalent) air carriers, and many of the jets are Wyvern Wingman/ARGUS Platinum.
Review your aircraft options with one of our brokers, and they'll present ideal options for all of your upcoming flights, complete with free, no commitment quotes. If you don't see your preferred private plane make/model listed here, contact one of our brokers and they will locate one for you.
Private Jet to Phoenix, AZ
Private Jet Charters > United States > Arizona
This city will have you waking up early to watch the splendid colors of the sunrise, and driving out to the sticks to watch it set in purple, blue, and reds over the pristine mountain ranges that surround it.
Phoenix can get pretty toasty during the summer, sometimes reaching temperatures in the 120's (Fahrenheit). But don't let that deter you from booking a private flight to one of the Southwest's most incredible locales.
For most people, flying private to Phoenix is not the first thing that comes to mind when thinking of their next vacation. With its reputation for big business and reaching exceptionally high temperatures, most people don't give it a second thought. However, it's actually a great destination for private jet travelers.
It's full of big waterparks, synonymous with professional golf courses, and chock full of upscale dining opportunities and modern art districts. And of course, it's the closest big city to the Grand Canyon which is reason enough to go. So whether you're a seasoned traveler hoping to do some hiking around the Grand Canyon while being able to return to a five-star resort, or you're a business traveler spending a couple of days in the city, you'll have no problem finding fun diversions to keep you busy.
For the modern-day business professional, Phoenix is a veritable dream town. The city is no stranger to big business, so you'll find plenty of cocktail bars and upscale dining options (either in or out of your hotel) that cater specifically to that clientele. For instance, a few nights at the Hotel Palomar will place you among several fine-dining restaurants as well as two upscale and posh bars that are frequented by travelers and locals alike. Or if you're in Arizona for pleasure, then your trip may consist of excursions outside of the city proper.
Attractions and Activities
Things to do in Phoenix, AZ
Charter a private flight to Phoenix and take your family to Papago Park to show them the immense beauty of America's desert. Huge sandstone formations pepper the entire park, giving the impression that one may have chartered a private flight to a completely different planet. The extensive nature trail that runs through the Sonoran Desert habitat is sure to give you a good workout and keep you busy for the better part of a day.
Visit the Grand Canyon one day, take an all-terrain vehicle out through the badlands on another day, go cave diving the next day. Or if you're more of a relaxation-minded individual, then there is no better city for luxurious golf resorts, couples' day spas, and family-friendly water parks.
Sports fans can also rejoice as the Phoenix area is routinely home to some of the nation's premier sporting events. During the summer, the Arizona Diamondbacks swing into action during the Major League Baseball season, and Chase Field offers guests a pool behind the wall in center field to keep fans cool during hot summer nights. Book a private jet and fly to Arizona to catch your favorite sporting events!
The Arizona Cardinals compete in the NFC West division of the National Football League, hosting games every year against their division rivals the Seattle Seahawks, the San Francisco 49er's, and the soon-to-be-relocated Los Angeles Rams. The NCAA College Football Playoffs come through Arizona, with elimination games and the occasional championship game held at the Fiesta bowl.
The University of Phoenix Stadium is one of the best in the country, featuring some of the most innovative technologies in stadiums you'll find – it features a retractable roof, and the field is set along an 18.9 million lbs. palette that can be removed for different events, and to provide sunshine for the playing surface.
Whatever you decide to do is your choice, however picking out the best itinerary can be a bit intimidating. Our Phoenix jet charter team has developed a list of the best private jet traveler-friendly attractions in and around the city; keep reading to check it out.
University of Phoenix Stadium
Cardinals Dr, Glendale, AZ 85305
(623) 433-7101
http://www.universityofphoenixstadium.com/
Chase Field
401 E Jefferson St
(602) 514-8400
http://azchasefield.com/
Musical Instrument Museum
4725 East Mayo Boulevard
480-478-6000
http://mim.org/
Desert Botanical Garden
1201 N Galvin Parkway
480-941-1225
http://www.dbg.org/
Camelback Mountain
602-261-8318
http://www.climbcamelback.com/
South Mountain Park
10919 South Central Avenue
(602) 262-6862
https://www.phoenix.gov/parks/trails/locations/south-mountain
Piestewa Peak
2701 East Squaw Peak Lane
602-262-7901
https://www.phoenix.gov/parks/trails/locations/piestewa-peak
Echo Canyon Trail and Recreation Area
5700 North Echo Canyon Parkway
626-417-9882
https://www.phoenix.gov/parks/trails/locations/camelback-mountain
Taliesin West
12345 North Taliesin Drive, Scottsdale
(480) 860-2700
http://www.franklloydwright.org/taliesin-west/plan-a-visit.html
Phoenix Art Museum
1625 North Central Avenue
(602) 257-1222
http://www.phxart.org/
Papago Park
625 North Galvin Parkway
(602) 495-5458
https://www.phoenix.gov/parks/trails/locations/papago-park
Arizona State Capitol
1700 West Washington Street
(602) 926-3620
http://www.azlibrary.gov/azcm

Business
Executive Flights to/from Phoenix, AZ
Charter a business jet to Phoenix for your executive team using our private charter service. It's taken a few years, but Phoenix has fully recovered from years of recession. Home to a thriving economy with a GDP of around $215 billion, its largest industries today are in real estate, finance and insurance, manufacturing, retail trade, and health care.
Executive travelers can choose between a variety of airports to arrive closer to their destination. Larger airliners and long-range heavy jets can utilize Phoenix Sky Harbor International or Mesa Gateway Airport. Smaller airports that can accommodate turbo-props and light/mid-size jets include Deer Valley Airport, Scottsdale Airport, Glendale Municipal Airport, Falcon Field Airport and Goodyear Airport.
Thanks to high volumes of air traffic, both commercial and private, aviation is another popular industry in the area. Mesa Air Group is a regional airline group based in the city, and Honeywell's Aerospace division is headquartered here; the valley area is home to several of the companies avionics and mechanical.
Fortune 500 companies charter flights in and out of the area on a regular basis, and Phoenix is home to the headquarters of five such companies: Avnet, Freeport-McMoRan, PetSmart, and Republic Services. Intel based one of its largest sites in the area, the company's second-largest location in the United States. Other companies calling the valley home include the headquarters of U-HAUL International; Best Western; and Apollo Group, parent of the University of Phoenix.
Book your flight on a private plane and let our team handle everything from the in-flight catering to the ground transportation and helicopter lifts once you land. Wyvern certified, our brokers use only FAR Part 135 or 121 (or foreign equivalent) aircraft to meet our client's needs.
Luxury Hotels
Five-Star Resorts in Phoenix, AZ
Phoenix is a major business destination for several different industries. Whether you work in manufacturing or you're planning on doing some hiking, this city is sure to have something for you. From classically luxurious business hotels and posh contemporary design options to charming boutique hotels and bed and breakfasts, the city has a ton of lodgings for every occasion.
For a family vacation or a lover's getaway, there's no better place to spend a week than the Royal Palms Resort and Spa off of Camelback Road in the heart of Phoenix. Their generously appointed rooms come in various themes, setting the perfect mood for whatever occasion brings you there. A patio restaurant serving 5-star food in a green and open atmosphere ensures that your appetite is satisfied and your nerves are calm. And finally, their full service spa will have you inventing reasons to come back for another massage.
Overall, it's hard to find a better place to stay than this highly rated resort. However, the atmosphere might not work for everyone. Maybe you're just in the city for business, and want to get in and get out quickly, while still maintaining your comfort.
Our team has compiled a list of the best lodging options in and around the area. Based on client feedback, amenities offered, online reviews, and location, there is sure to be something on the list that strikes your interest.
Royal Palms Resort and Spa
5200 East Camelback Road
(602) 840-3610
http://www.royalpalmshotel.com/
Arizona Biltmore
2400 East Missouri Avenue
(602) 955-6600
http://www.arizonabiltmore.com/
Hotel Palomar
2 East Jefferson Street
(602) 253-6633
http://www.hotelpalomar-phoenix.com/
JW Marriott Desert Ridge Resort & Spa
5350 East Marriott Drive
(480) 293-5000
http://www.marriott.com/hotels/travel/phxdr-jw-marriott-phoenix-desert-ridge-resort-and-spa/
Sheraton Wild Horse Pass Resort & Spa
5594 West Wild Horse Pass Road, Chandler, AZ 85226
(602) 225-0100
http://www.wildhorsepassresort.com/
Wigwam Resort
300 Wigwam Blvd, Litchfield Park, AZ 85340
(623) 935-3811
http://wigwamarizona.com/
Boulders Resort & Spa
34631 N Tom Darlington Dr, Carefree, AZ 85377
(480) 488-9009
http://www.theboulders.com/
The Camby
2401 East Camelback Road
(602) 468-0700
https://www.thecamby.com/
Arizona Grand Resort & Spa
8000 Arizona Grand Parkway
(602) 438-9000
http://www.arizonagrandresort.com/
Sheraton Grand
340 North 3rd Street
(602) 262-2500
http://www.sheratonphoenixdowntown.com/
Related Destinations
Phoenix, AZ Jet Charter Services | Request a FREE Quote
Request a Quote or give us a call at 1-888-987-5387 to speak our Phoenix Jet Charter flight support team for your next luxury vacation, business trip, or special event.
Our team is ready to help you get there and back comfortably, efficiently, and reliably. Our brokers are available 24 hours a day and 7 days a week to ensure that your needs are met exactly when they need to be. We can arrange everything from multi-leg private flights with in-flight catering to luxury ground transportation and private helicopter lifts.
Wyvern certified, our team is accustomed to working with a wide variety of clientele. Whether you're a top-tier business executive, a traveling celebrity, or a seasoned luxury traveler, you can expect levels of discretion, attentiveness, and care that go above and beyond what you're used to. Request a quote now or call us to book your luxury private flight to Phoenix, Arizona.