Private Jet Charter San Antonio
Private Charter Flights to/from San Antonio, TX
Fly private to San Antonio, Texas with Air Charter Advisors, an industry-leading charter broker with simple, up-front, pay-as-you-go service while applying the highest standards in private aviation.
We offer private air charter services to/from San Antonio that allows leisure and business clients to experience the most comfortable, convenient and secure way of travel, complete with a wide range of luxury concierge services to complement your private flight.
San Antonio Air Charter Advisors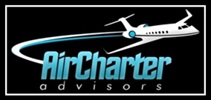 Our company's top priority is the safety and comfort of our clients — other companies say the same thing, so how do we prove it? Air Charter Advisors is Wyvern-certified, one of the highest accreditations available, and our safety and due diligence processes meet and/or exceed those set forth by the FAA.
Using third-party reporting tools, we look for available aircraft while reviewing operator history, aircraft maintenance, and pilot experience, allowing us to meticulously cultivate aircraft options that best fit your goals and your budget. All of the aircraft we arrange are operated by FAR Part 135 (or foreign equivalent) air carriers, and our pilots require a high-level of experience in the make/model/type of aircraft you're chartering.
Whether you're traveling internationally or domestically, we'll connect you to the right aircraft — our relationships and industry experience allow us to connect you to the best plane for your charter flight without every cutting corners or costs. Our list of clients has included heads of state, executives from major corporations, celebrities, athletes, personal assistants and leisure travelers from around the world.
Enjoy the peace of mind you get from working with a jet charter broker you can trust, and our San Antonio Air Charter Advisors be your local and global aviation solution for luxury air travel, aircraft acquisition and private jet management in the state of Texas.
Call us at 1-888-987-5387 or request a free charter quote for your upcoming flight to San Antonio, Texas.
Private Jet Airports in San Antonio, TX
There are more than 30 airports within 50 miles of San Antonio, Texas, ranging from commercial hubs and general aviation airports to an array of private airfields, and ACA can help decide which airport best suits the goals of your flight.
Many of the local airfields are dedicated to general and private aviation, and offer facilities more geared towards private flyers, including an array of private FBO terminals. Speak with one of our advisors to review all of the options for your flight to the Lone Star State.
(KSAT, SAT) San Antonio International Airport – San Antonio, TX
Fly private to San Antonio International Airport (IATA: SAT, ICAO: KSAT, FAA LID: SAT), an international airport located 8 miles north of Downtown.
The airport is centrally located just 10 miles north of the city's famous Riverwalk, welcoming more than 8 million passengers annually to the 3rd largest city in Texas and the 7th largest city in the United States.
Facilities at San Antonio International (SAT) include 2 terminal buildings with 24 jet bridges, and 2 concrete runways measuring just over 8,500 feet each (4/22; 13R/31L) allow larger jets and VIP airliners to operate here; a third runway measures 5,519 feet (13L/31R) for additional traffic. Private jet travelers can use one of 4 FBOs located at the airport for fast and efficient departures.
A major expansion project is underway to add new terminals, parking facilities, and increase SAT's gate capacity to 35. There are simultaneous construction projects on I-410 and US 281 to improve access to the airport, and future plans include converting Stinson Municipal Airport (SFF), a popular general aviation field, into the city's second commercial airport.
(KSSF, SSF) Stinson Municipal Airport – San Antonio, TX
Light & midsize jets as well as turboprops can arrive/depart using Stinson Municipal Airport (IATA: SSF, ICAO: KSSF, FAA LID: SSF) , a general aviation airport located 7 miles south of downtown San Antonio in Bexar County, Texas.
(SSF) Stinson Municipal is categorized as a reliever for KSAT, offering 3 asphalt runways, plus an additional grass runway for piston and prop-based general aviation activities. Stinson is a busy airfield, registering more than 150,000 aircraft movements annually, and it serves as the base to more than 40 aircraft.
Facilities at Stinson Field include an FBO, two flight schools, police and state aviation units, two aerial photography companies, a helicopter tour company and helicopter flight school, and a variety of general aviation aircraft. Runway 9/27 was re-surfaced and extended to 5,002 feet to accommodate more private and business jet traffic.
(KSKF, SKF) Kelly Field Annex – San Antonio, TX
Business jets can arrange for their flight to go in/out of Kelly Field Annex (IATA: SKF, ICAO: KSKF, FAA LID: SKF), formerly part of the Kelly Air Force Base located in San Antonio, Texas.
The airfield features an 11,550 foot runway to accommodate larger aircraft and cargo operations, and Atlantic Aviation operates an FBO on-site.
(KCVB, CVB) Castroville Municipal Airport – Castroville, TX
Book a private flight to Castroville Municipal Airport (IATA: CVB, ICAO: KCVB, FAA LID: CVB), located on the east side of the city just over 20 minutes from downtown.
Castroville Municipal is classified as a general aviation airport, and its B-II classification supports a weight category of 15,000 pound, single wheel aircraft, for up to 12 passengers; runway 16/34 was extended to to 5,001 feet to allow corporate jets to operate at CVB.
Additional Airports (20-50 miles)
(1T7) Kestrel Airpark– Spring Branch, TX
Runway: 3,000′ | FBO Service: Aloha Aviation
(KBAZ, BAZ) New Braunfels Regional – New Braunfels, TX
Runway: 6,503′
(KPEZ, PEZ) Pleasanton Municipal – Pleasanton, TX
Runway: 4,000′
(KHDO, HDO) South Texas Regional at Hondo – Hondo, TX
Runway: 6,002′ | FBO Service: City of Honda
(KERV, ERV) Kerrville Municipal – Kerrville, TX
Runway: 6,000′
(KHYI, HYI) San Marcos Municipal – San Marcos, TX
Runway: 6,330′ | FBO Service: Berry Aviation | Skyport
Additional Airfields
(8T8) San Geronimo Airpark – San Antonio, TX
Rwy: 3,000′ | 14 miles W
(5C1) Boerne Stage Field – Boerne, TX
Rwy: 5,006′ | 18 m NW
(23R) Devine Municipal – Devine, TX
Rwy: 3,399′ | 29 m SW
(E70) Huber Airpark Civic Club LLC – Seguin, TX
Rwy: 3,415′ | 29 m E
(3TS1) White Wings – Wimberley, TX
Rwy: 3,000′ | 42 m NE
(XS90) Fentress Airpark – Fentress, TX
Rwy: 3,200′ | 43m E
(7XS7) Indian Springs Ranch – Fredericksburg, TX
Rwy: 3,300′ | 44 m NW
(T30) McKinley Field – Pearsall, TX
Rwy: 5,027′ | 49 m SW
Private Airfields
(KRND, RND) Randolph AFB – Universal City, TX
Rwy: 8,352′ | 14 m E
(8TA0) John B Connally Ranch – Floresville, TX
Rwy: 4,050′ | 24 m SE
(2XS5) Cross Triangle Ranch – Twin Sisters, TX
Rwy: 3,000′ | 33 m N
(2TS8) Bailey Airport – Stockdale, TX
Rwy: 4,200′ | 38 m E
(25XA) Headwaters Airport – Fredericksburg, TX
Rwy: 4,400′ | 39 m N
(3TA5) Blanco Landing – Blanco, TX
Rwy: 3,450′ | 40 m N
(TE26) Arrow 'S' Ranch – Falls City, TX
Rwy: 5,500′ | 42 m S
(4TE9) Squirrel Creek Ranch – D'Hanis, TX
Rwy: 4,400′ | 45 m W
(63XS) Byram Ranch – Johnson City, TX
Rwy: 4,100′ | 47 m N
(85TX) Rutherford Ranch – Buda, TX
Rwy: 3,800′ | 47 m NE
(0TE7) LBJ Ranch – Johnson City, TX
Rwy: 6,291′ | 47 m N
(XS11) Idlewild Airport – Medina, TX
Rwy: 3,200′ | 47 m W
San Antonio
Aircraft Rentals 
Our charter brokers have access to the following aircraft for your private flight, all of them operated by FAR Part 135 or 121 (or foreign equivalent) air carriers, using only veteran pilots in the private jet or turboprop you're renting.
Our team will provide a variety of aircraft options based on your goals, allowing you to choose between a cost-effective aircraft, an enjoyable flight, or the most luxurious, stylish corporate jet on the market. Check out our Aircraft Gallery for more details on all of the aircraft available for your trip.
If you don't see your preferred aircraft listed below, speak to one of our brokers and they will locate one for you.
Piston | Turbo Props
Beech Baron 58
Cessna 340
Cessna Conquest II
Cessna Grand Caravan
Cessna Stationair
Cirrus SR-22
King Air 90
King Air 100
King Air 200
King Air 250
King Air 300
King Air 350
Piaggio Avanti II
Pilatus PC-12
Piper Cheyenne
Piper Malibu
Piper Matrix
Piper Meridian
Piper Navajo Chieftain
Piper Seneca
View all Pistons and Turbo-Props
VLJ | Light Jets | Super Light
Beechjet 400 / 400A
Cessna Citation Bravo
Cessna Citation CJ
Cessna Citation CJ2 / CJ2+
Cessna Citation CJ3 / CJ3+
Cessna Citation CJ4 / CJ4+
Cessna Citation Encore
Cessna Citation M2
Cessna Citation Mustang
Cessna Citation Ultra
Eclipse 500
Hawker 400XP
Honda Jet
Lear Jet 31 / 31A
Lear Jet 35 / 35A
Lear Jet 40 / 40XR
Lear Jet 45 / 45XR (SLJ)
Nextant 400XT
Phenom 100
Phenom 300 (SLJ)
View all VLJ | Light Jets | Super Light
Midsize | Super Midsize Jets
Cessna Citation Excel / XLS
Cessna Citation Sovereign
Cessna Citation X (10)
Challenger 300 / 350
Falcon 50 / 50EX
Gulfstream G150 / G200 / G280
Hawker 700
Hawker 800 / 800A / 800XP / 850XPi
Hawker 900 / 900XP
Hawker 1000 / 4000
Lear Jet 55
Lear Jet 60 / 60XR
Legacy 500
View all Midsize and Super Midsize Jets 
Large | Heavy Jets
Challenger 601
Challenger 604 | 605
Challenger 850
Embraer Lineage 1000
Falcon 900 / LX
Falcon 2000 / EX / LX / LXS
Global 5000
Gulfstream G450
Gulfstream GIV / G4
Gulfstream GIV-SP / G4 SP
Lear jet 70 /75 
Legacy 600
Legacy 650
View all Heavy | Large Jets
Long Range Jets
Falcon 5X
Falcon 7X
Falcon 8X
Global Express / XRS
Global 6000
Global 7000
Global 8000
Gulfstream GV / G5
Gulfstream G550
Gulfstream G600
Gulfstream G650 / ER
View all Long Range Jets
VIP Airliners
Airbus ACJ-318 Elite Corporate Jet
Airbus ACJ-319 VIP
Airbus ACJ-320 VIP
Airbus ACJ-321 VIP
Boeing Business Jet BBJ / BBJ2 / BBJ3
Boeing B-727 VIP
Boeing B-737 VIP
Boeing B-747 VIP
Boeing B-757 VIP
Boeing B-787 Dreamliner VIP
Bombardier CRJ-200
View all VIP Corporate Airliners
Visit San Antonio | Private Jet to Texas
Destinations > United States > Texas
Charter a private flight to San Antonio, a city epitomizing the "Mexican culture meets American city" archetype that so many towns are modeled after.
This unmistakable original traces its roots back to the Alamo and, exemplifying the best of both countries, sets a stunning example for other towns of its kind. San Antonio maintains a small town vibe despite being the economic and cultural hub that it is. For private aviation clients, this may be a destination for business, or for pleasure.
Whether the goal is to relax at a bar along the starlit riverfront or to scope out one of the many new businesses for future investment, private jet travelers will find it to be an excellent destination.
Attractions & Events
Rent a private plane to San Antonio, located in South-Central Texas at the intersection of the state's Hill Country, South Texas Plains and Prairie and Lakes regions.
"Keep San Antonio Lame" is the mantra repeated by locals in response to Austin's slogan, "Keep Austin Weird". Negative connotations aside, this exemplifies the city's perceived self-identity as the antithesis to what locals call a "very pretentious" Austin. Relishing the relaxed and understated atmosphere of their historic city, locals are quick to vaunt the finer points of their lifestyle.
The San Antonio Stock Show & Rodeo is held February at the at the AT&T Center and the Freeman Coliseum, and is one of the top Professional Rodeo Cowboys Association rodeos in the country. The Stock & Rodeo Show has become one of the largest events of its kind, and it attracts more than two million visitors annually.
From the unrivaled Tex-Mex eateries and riverfront cafes to the NBA Champion Spurs and the historic Cornerstone Church, they have plenty to talk about. For private jet travelers contemplating a trip to San Antonio, the biggest problem may be deciding exactly what to do upon arrival. Whether traveling for business or pleasure, there are plenty of options for fun. To aid in the decision making process, we've compiled a list of the area's top attractions; keep reading to check it out.
The Alamo
300 Alamo Plaza
(210) 225-1391
http://www.thealamo.org/
Majestic Theatre
224 East Houston Street
(210) 226-5700
http://www.majesticempire.com/
San Antonio Missions National Historical Park
(210) 922-0543
http://www.nps.gov/saan/index.htm
St Joseph Catholic Church
623 East Commerce Street
(210) 227-0126
http://stjsa.org/
Morgan's Wonderland
5223 David Edwards Drive
(210) 495-5888
http://www.morganswonderland.com/
River Walk
110 Broadway, #500
(210) 227-4262
http://www.thesanantonioriverwalk.com/
San Antonio Botanical Garden
555 Funston Place
(210) 207-3250
http://www.sabot.org/
Palmer Course at La Cantera
17865 Babcock Road
(210) 558-4653
http://www.lacanteragolfclub.com/index.php
Mission Concepcion
807 Mission Road
(210) 534-1540
http://www.nps.gov/saan/planyourvisit/concepcion.htm
McNay Art Museum
6000 N New Braunfels Avenue
(210) 824-5368
http://www.mcnayart.org/
San Antonio Museum of Art
200 West Jones Avenue
(210) 978-8100
https://www.samuseum.org/
Executive Charter Flights
ACA can arrange executive jet charter service to/from any airport in the San Antonio metropolitan area, and we can also arrange supplemental lift in as little as 4-6 hours.
Our service and safety standards have led us to work with some of the top companies from around the world, and our access to thousands of business jets around the world can connect you to the perfect business jet for your executive team.
Though it may not measure up to its neighbors Dallas & Houston, the San Antonio Metro area is home to a strong, diverse economy and a GDP worth $96.8 billion, ranking it 4th among Texas metropolitan areas and 38th in the United States.
There are six Fortune 500 companies based here: Valero Energy, Tesoro Corp, USAA, iHeartMedia, NuStar Energy and CST Brands, Inc. Major industries in the city include military, health care, government/civil service, finance, oil & gas and a steady flow of tourists, and more recently, the area has become a focus point for automobile manufacturing.
More than 20 million people visit the city every year, primarily its most famous attractions, The Alamo and River Walk. The city's convention center hosts over 300 events annually, and tourism accounts for over $10 billion worth of economic impact.
---
Related Destinations
Request a FREE Quote | Private Jet Charters in San Antonio, TX
Request a Quote or give us a call at 1-888-987-5387 to speak with one of our San Antonio Jet Charter brokers for your next luxury vacation, business trip, or special event in Texas.