Private Flights to/from Dallas, TX, USA
Air Charter Advisors is your source for the best deals on private jet charter flights to/from Dallas, TX, offering around-the-clock access to private planes near you and competitive charter rates on every flight.
Dallas is the biggest hub of industry in the American South, it's home to one of the busiest commercial airports in the world, and it's one of the most popular destinations for private and business aviation in Texas.
Flying private to Dallas allows you to bypass the air traffic of commercial hubs by taking advantage of airports focused primarily on private and general aviation. Clients using our private air charter services can choose to arrive at a variety of regional airports, allowing business and leisure travelers to land closer to their destination.
Air Charter Advisors was established to offer the highest standards in executive and leisure travel. Our air charter brokers offer on-demand private charter flights in Dallas to/from anywhere in the world with access to thousands of private planes located across Texas, the rest of the US, and around the globe for domestic and international jet travel.
Dallas Air Charter Advisors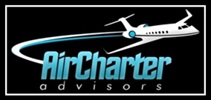 Our safety and due diligence standards sit atop the private aviation industry, utilizing standards that meet and/or exceed specified by the FAA, and those used by Fortune 500 companies on their business jets and corporate aircraft. All of the private planes we arrange for Dallas charter flights are operated by FAR Part 135 (or foreign equivalent) air carriers, and we review third-party audits to ensure aircraft, operator, and pilot history and performance are satisfactory.
Although we specialize in high-level air charter service, our Dallas Air Charter Advisors can arrange several types of private flights. Our competitive rates and relationships across the country allow us to offer competitive rates on all of our flights, and we have exclusive marketing agreements on planes to pass the saving directly to you. If you're planning an extended stay, empty leg flights may be available to reduce your charter cost. We also arrange aircraft for group charters when needed by sports teams and large organizations, and we have tons of experience arranging medical charter flights for a variety of clients.
We're here to become your complete solution for luxury air charters, aircraft acquisition, and private jet management in the DFW area and across the Lone Star State of Texas. Call us at +1 (888) 987-5387 or request a quote for your charter flight to Dallas.
Dallas Aircraft Rentals
When working with our jet charter brokers, you'll enjoy access to thousands of private planes for your aircraft your flight to Dallas, from pistons and turboprops to light, midsize and long range jets, all the way to regional and VIP airliners for group charters and corporate air charter service.
Our global network of aircraft includes more than 10,000 private planes, all operated by FAR Part 135 or 121 (or foreign equivalent) air carriers, and we review third-party audits detailing aircraft, pilot, and operator history before offering options. We use two pilots for every private jet flight, and the flight crews we arrange must be highly qualified to captain the exact plane you're chartering — our safety standards are second to none.
Some of the most frequently requested aircraft for private flight to/from Dallas includes turboprops and light jets (Cessna 208 Caravan, Pilatus PC-12, Phenom 300, Hawker 400; midsize and super midsize jets (Citation XLS, Challenger 300/350, Hawker 800XP, Legacy 500); and long rang jets (Gulfstream G4, GV, GVI, Global Express/6000/7000/8000).
Check out our aircraft gallery for more details on the aircraft available for your trip. Our Dallas jet charter brokers will provide a variety of aircraft options that match the goals and budget of your trip; choose a cost-effective option, the most stylish business jet in Texas, or somewhere in between. Give us a call — getting a jet charter quote is fast, free, easy, and non-committal.
Private Airports in Dallas, TX
Private jets most often use Dallas Love Field (IATA:KDAL; FAA: DAL), the #1 private airport in Dallas. Clients flying private can choose from nearly a dozen additional airports within 25 miles, with many focusing on private aviation and its passengers.
There are also hundreds of planes based at each airport for flights to/from central Texas, and transient planes in Dallas create empty leg opportunities on a near-daily basis.
Private Jet to Dallas, TX
Destinations > United States > Texas
Located in the north-central part of Texas, the Dallas-Fort Worth Metroplex, commonly referred to as DFW, North Texas, or The Metroplex, is the most populated area in Texas.
It's also the 4th most populous area in the country, although Dallas itself is the state's third-largest city behind Houston and San Antonio. It's a gigantic, sprawling city featuring numerous districts, so check out this link for information regarding sightseeing, restaurants, nightlife and accommodations in Dallas, Texas.
Dallas rose to fame as a major center for cotton, cattle and oil industries, along with access to several key railways. Later construction of the Interstate Highway System would reinforce its position as a major transportation hub, connecting the city to four major interstate highways, with a fifth interstate loop around the city. Between Houston and Dallas, the state of Texas has become one of the most important logistical areas in North America.
Today, it's one of the most popular destinations for business jets and executive jet charters in the United States, as well as leisure flights stopping to re-fuel, transfer to a commercial flight, or spend a weekend at one of the area's top resorts. It's also a shopper's paradise, home to more shopping centers per capita than any other city in the country.
Request a FREE Quote | Private Jet Charters in Dallas, TX
Request a Quote or give us a call at 1-888-987-5387 to speak with one of our Dallas Jet Charter brokers for your next luxury vacation, business trip, or special event.
Enjoy all-inclusive charter quotes, competitive hourly-rate pricing on Wyvern-certified business jets, flown by pilots with a wealth of experience in the aircraft type you're chartering. Our private charter services can add hours of precious time to your trip to Dallas, all while escaping the hassle of stress-inducing commercial flights.