Private Charter Flights to/from Paris
Private jet charter to/from Paris, the cosmopolitan capital of France. Known as the City of Light, it's one of the most visited in the world and has earned its reputations as a global leader in economics, culture, art, athletics, fashion, food and design.
Renting a private plane to Paris Le-Bourget (LFBG, LBG) is the most comfortable and stylish way to get to the French capital, and our company was created to offer the highest standards in executive and leisure travel.
Air Charter Advisors team provides on-demand private charter flights to/from Paris, and with access to thousands of private aircraft around the world, we're confident we can arrange the right aircraft for your trip, whether you're flying internationally or domestically. Call now for instant pricing & availability on private jets.
Paris Air Charter Advisors
Our Paris jet charter company is Wyvern-certified, and all of the planes we use for charter flights to Paris Le-Bourget (LBG) and other private jet airports are operated by FAR Part 135 (or foreign equivalent) air carriers. We run third-party audits on all of the aircraft and operator we work with, as well as only flight crew experience to connect you to the best private jet and pilots for your charter flight.
When flying private with ACA, you can enjoy the peace of mind you get from working with a jet charter broker you can trust. We can also arrange luxury concierge services to complement your private charter flight, including helicopters, yachts, auto and more.
Our growing list of distinguished private jet clientele has ranged from royal family members, heads of state and C-level executives from major corporations, to celebrities, athletes, VIP's and luxury travelers from around the world. Allow our team to become your local & global aviation solution for private jet rentals, aircraft acquisition and private jet management in Paris, France.
Our Paris Air Charter Advisors are available 24 hours a day and 7 days a week to ensure that all of your needs are met exactly when they need to be, and our hassle-free booking process makes everything easy. We're transparent, so you know that everything will be as you expect it to be come flight day, and our experience will ensure that your flight with us becomes the most comfortable and efficient yet.
If you want to enjoy the most comprehensive and attentive private charter flight experience in the industry, Request a Quote now or call us at 1-888-987-5387 to book your luxury private flight to Paris, France.
---
Airports for Private Charter Flights in Paris 
Private jets can utilize the following airports for private charter flights in Paris, the capital of France, and one of the most popular destinations in Europe for private jets. Paris–Le Bourget is the most popular business jet airport in Europe, and the 24 hour airport is dedicated solely to private aviation, handling nearly 50,000 private flights per year. Empty legs become available as business jets travel across Europe, and these transient jets need to return to their base – make sure to ask about potential empty leg private jets when discussing your flight with one of our brokers.
(LFPG, CDG) Charles De Gaulle Airport
Runway: 13,829 feet (4,215 m)
(LFPO, ORY) Paris–Orly Airport
Runway: 11,975 feet (3,650 m)
(LFPB, LBG) Paris–Le Bourget Airport
Runway: 9,813 feet (2,991 m)
(LFPI, JDP) Paris Issy Les Moulineaux Heliport
Helipad: 350 × 50 m
---
Charter a Private Flight from Paris to —
ACA can arrange private planes to thousands of destinations around the world for luxury vacations and business events. Learn more about private aviation in France, and check out some of the most popular destination pairings for Parisian flights below.
---
Executive Charter Flights | Corporate Jet Rentals
Need to charter a business jet to Paris–Le Bourget Airport (LFPB, LBG) for your executive team? You've come to the right place! Air Charter Advisors is your source for private jet rentals around the world, including Paris, home to one of the most popular airports for private aviation in the world, Le Bourget.
We work with affluent business travelers to provide them with on-demand jet charter service around the world. Corporate flight departments with their own fleets contact ACA when their planes are undergoing maintenance, suffer a mechanical issues, or need a jet with more range or added capacity.
We're a Wyvern-certified charter broker, utilizing the same safety and due-diligence process set forth by Fortune 500 flight departments. For every trip, you can enjoy the peace of mind knowing we review aircraft and operator history, and we only use pilots with a wealth of experience in the specific aircraft you're chartering.
Air Charter Advisors offers:
24/7 Customer Support and Aviation Consultation
Aircraft Acquisition and Management
Empty Leg Jet Charter Flights *
One-Way and Multi-Leg Routing
On-Demand Availability to Private Aircraft *
Quick and Competitive Jet Charter Rates
VIP Concierge Services
Wyvern Certified Aircraft
Charter a long-range jet such as a Gulfstream IV, G500 or G650 and reach destinations such as New York in just under 10 hours, or quickly arrive in Milan in just over an hour. The hourly rates for long-range jets can range between $6,500 – $9,000 per hour, depending on a variety of factors – learn more about jet charter rates.
No matter what type of aircraft you prefer, we have access to thousands of private planes in the area that are certified for charter flights, and we're confident we will arrange the ideal aircraft at the right cost, whether your business has you flying internationally or domestically.
If you have a private or corporate aircraft that has a mechanical issue, or you need to arrange simultaneous trips for your business executives, we can arrange a supplemental lift in as little as 4 to 6 hours. Our brokers also offers unlimited quotes with zero obligations, allowing fractional owners and jet card holders to compare us to their current plans.
---
Private Jet to Paris, France | 
Visit the City of Light
Destinations > Europe > France
Paris is one of the most beautiful and enchanting cities you can visit in Europe. From its beautiful city plan, exquisite architecture and world famous museums and monuments, to sidewalk cafés, luxurious boulevards and elegant dining, Paris charms private jet travelers from around the world.
From Nostradamus to Albert Camus, Napoleon to Charles de Gaulle, and Voltaire to Rene Descartes, the city has been home to some of the most brilliant minds in art, science and military; the aura of romance and mystery surrounding Paris has made it the setting for many novels and movies.
Paris was originally founded on a small island located in the middle of the Seine River. The city rapidly expanded along both river banks, and by the 12th century, it was the western world's largest city, a major trade center, and home to one of the first academic institutions in Europe, the University of Paris.
Today, it's one of the world's most beautiful and romantic cities, home to a rich history and a modern hub for culture, art, fashion, food and design. It's also one of Europe's main culinary centers, and only Tokyo has more Michelin restaurants.
The "City of Light" (la Ville Lumière) is also known as the "Capital of Fashion", and is one of the fashion leaders of the Western world alongside New York, London, and Milan. Some of the world's finest, most luxurious fashion designers and cosmetic companies are based in Paris, including Chanel, Dior, Yves Saint-Laurent, Guerlain, Lancôme, L'Oréal, Clarins, and more. Book your private jet to Paris with Air Charter Advisors, and read more about everything the city offers luxury private jet travelers below.
---
Private Aircraft for Charter Flights to Paris
Private jets available on-demand around the world from Air Charter Advisors. Enjoy instant access to the following planes for private charter flights to/from Paris, France, all operated by FAR Part 135 or 121 (or foreign equivalent) air carriers. There are many private planes based in the area, as well as hundreds of transient jets becoming available for empty leg charter flights.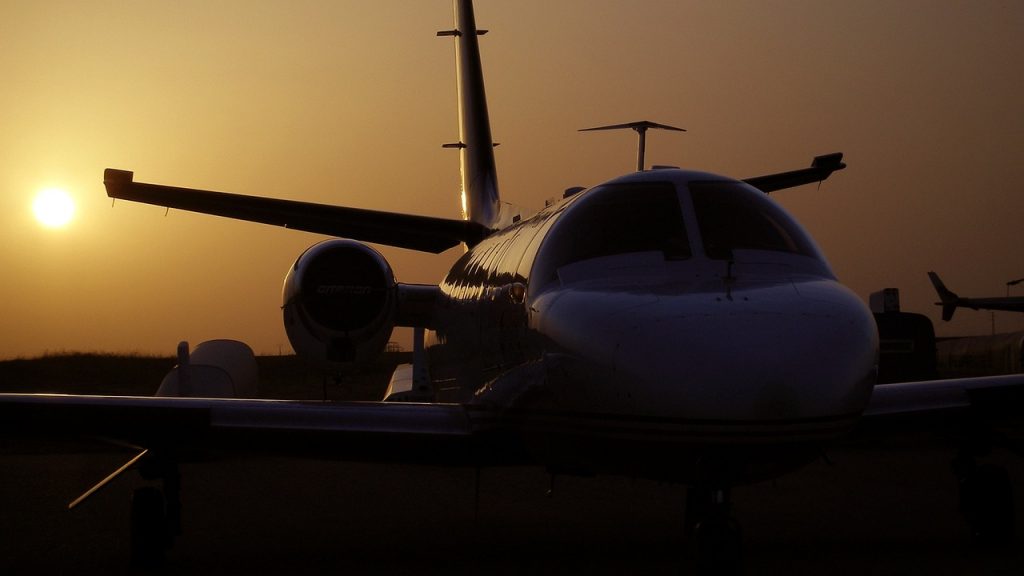 Check out our Aircraft Gallery for more details on all of the planes available for air charter service to Paris, and if you don't see your preferred aircraft type listed below, speak to one of our brokers and they will locate one for you.
---
Paris Jet Rentals | Hourly Rates
The following examples of hourly rates for private jet, turbo-prop and helicopter rentals in Paris, France. Due to the high-volume of flights in the capital of France, many operators offer empty leg charter flights, which can greatly reduce the cost of your rental.
Average Hourly Rates*
Pistons
$1,000 – $1,800/hour
Turbo-props
$1,200 – $2,000/hour
Very Light Jets (VLJ)
$2,000 – $2,500/hour
Light Jets
$2,200 – $2,800/hour
Midsize Jets
$2,750 – $3,500/hour
Super Midsize Jets
$3,800 – $4,800/hour
Heavy Jets
$5,500 – $8,500/hour
Long Range Jets
$6,000 – $12,000/hour
VIP Airliners
$9,000 – $12,000/hr
Helicopters
$1,000 – $6,000/hour
* Hourly charter rates vary depending on aircraft make, model and year, as well as amenities, routing and scheduling/availability.
---
Private Jet Airports for Flights to Paris, France
Air Charter Advisors utilizes the following airports to arrange private air charters in Paris and surrounding areas of the French capital. Le Bourget (LBG) is dedicated to private aviation, and is the preferred choice for many business jet clients.
---
Additional Local Airports
There are many additional airports available located within 50 miles of the capital of France, including two dedicated to business aviation – (TNF) Toussus-le-Noble and (POX) Cormeilles En Vexin. Call one of our brokers to discuss which airport works best for your trip, and ask about available empty legs in the area.
(LFPN, TNF) Toussus-le-Noble Airport, Toussus-le-Noble – France

Runway: 3,609 feet
FBO: Clean Aero Service

(LFPT, POX) Pontoise – Cormeilles En Vexin Aerodrome, Pontoise – France

Runway: 5,541 feet
FBO: Ameridair Handling

(LFPC, CSF) Creil Airport, Creil – France
(LFPI, JDP) Paris Issy Les Moulineaux Heliport, Paris – France
(LFPV) Velizy Airport, Villacoublay – France
(LFPM) Melun Villaroche Aerodrome, Melun – France
(LFPK) Coulommiers – Voisins Aerodrome, Colmar – France
---
Request a FREE Quote | Private Jet Charters in Paris
Request a Quote or give us a call at 1-888-987-5387 to speak with one of our private jet brokers and find the best deals on private jets in Paris for your next luxury vacation, business trip, or special event.
Whether booking a private flight for business, to spend a romantic weekend with your lover, or to enjoy the tour de force of art found near the finish line of the Tour de France, we can help arrange the right aircraft and flight itinerary that best suit your needs.
ACA knows understand that your time, privacy, flight preferences and most of all, safety, are all extremely important. Our representatives are available for you by phone and email 24 hours a day, 7 days a week. When using our private aviation service, you can expect quick response times and an easy, hassle-free booking process.