Private Jet Charter Monaco
Private Charter Flights to/from the Principality of Monaco
Air Charter Advisors is your comprehensive source for private jet travel and luxury yacht charters along the French Riviera in Monaco, officially known as the Principality of Monaco.
Chartering a private jet to (LFMN, NCE) Nice Côte d'Azur International Airport then quickly flying over to (LNMC, MCM) Monaco Heliport in a private helicopter is the most comfortable, secure and stylish way to get to travel to/from Monaco, and our company utilizes some of the highest standards in executive and leisure travel.
Air Charter Advisors arranges simple, pay-as-you-go private jet charter service to/from Monaco with no hidden fees, memberships or long-term contracts. Gain access to thousands of private jets and turboprops around the world at a moments notice, connecting you to the right aircraft for every flight.
Monaco Air Charter Advisors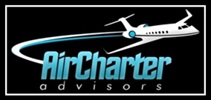 Our private air charter company is Wyvern-certified, using safety standards and due diligence process that exceed FAA requirements and industry standards — there are thousands of charter brokers around the world, but less than 100 of them have earned this accreditation.
We've gone the extra nautical mile to show that the safety, privacy, and comfort of our clients is something we take very seriously, and we never cut corners or take risks to win a trip; if a trip doesn't fall within our safety and operational standards, we'll refuse the flight.
Wyvern's reporting tools allow us to review operator history, pilot experienc(LNMC, MCM) Monacoe, and aircraft maintenance and incident reports for every flight we arrange. All of the private jets and turboprops we utilize are operated by FAR Part 135 or 121 (or foreign equivalent) air carriers, and we always use two pilots with a wealth of experience flying the aircraft you're chartering.
Our reputation for safety and our keen attention to detail has allowed us to arrange flights to Monaco for a growing list of distinguished clients, including royal family, heads of state, corporate executives, celebrities/VIPs, athletes, media members, and leisure travelers from around the world. Check out all of the private aviation services we offer here.
Enjoy the peace of mind you get from working with our Monaco Air Charter Advisors, and we'll become your complete aviation solution for luxury air travel in Monaco and the Cote d'Azur.
Our team is available to you by phone or e-mail 24 hour a day, 7 days a week. Request a quote now or give us a call us at 1-888-987-5387 to book your private jet to Monaco.
---
Private Jet Airports & Helipads in Monaco
Hiring a private flight to Monaco involves arriving in either Nice or Cannes, then continuing via private helicopter charter into the heart of the city-state.
(LNMC, MCM) Monaco Heliport, Monte Carlo – Monaco
Alias: Héliport de Monaco | Monte Carlo Heliport
Helipads: 8 available
FBO Service: Monacair
Customs & Immigration: O/R
Clients looking for the best way to travel to/from Monte Carlo will want to arrive via private jet in Nice, then charter a private helicopter to Monaco Heliport.
Situated in the district of Fontvieille, the Monaco Heliport (IATA: MCM, ICAO: LNMC), also known as Monte Carlo Heliport, is the only aviation facility within the Principality.
The heliport is located directly along the Mediterranean coastline near the Stade Louis II, and the Chapiteau, with arrivals/departures routed over water to minimize noise.
Since opening in 1976 with the support of Prince Rainier III, the (MCM) Monte Carlo Heliport has expanded to eight pads, with pads A and B jutted out over the Mediterranean.
Facilities include is a single terminal, four hangars, an underground parking lot, and a drop-off area at the front of the terminal.  The only scheduled service is between here and (NCE) Nice Côte d'Azur.
(LFMN, NCE) Nice Côte d'Azur International Airport – Nice, France
Runway Length: 9,711 feet | 8,432 feet
Helipads: H1 (96? x 96?; concrete) | H2 (96? x 96?; concrete)
FBO Service: Aviapartner Executive | Signature Flight Support NCE | Swissport Executive Aviation
Customs & Immigration: Yes ; +33 4 93 21 37 88 ; +33 4 93 20 27 86
http://en.nice.aeroport.fr/
(LFMD, CEQ) Cannes–Mandelieu Airport – Cannes, France
Runway Length: 5,282 feet | 2,493 feet
Helipads: Helicopters park next to jets on main apron
FBO Service: Sky Valet
Customs & Immigration: Yes ;  +33 4 93 90 40 12 ; +33 4 93 90 40 59
http://en.nice.aeroport.fr/
Aircraft Options for Charter Flights to Monaco
Air Charter Advisors has access to the following aircraft, many of them Wyvern-certified for your private flight. All of the aircraft we utilize for charter service are operated by FAR Part 135 or 121 (or foreign equivalent) air carriers, using only veteran pilots in the private jet you're renting.
Our Private Jet Charter Monaco team will provide you with a variety of aircraft options based on the goals and budget of your trip, allowing you to charter a cost-effective aircraft, or the most luxurious, stylish corporate jet on the market. Check out our Aircraft Gallery for more details on all of the aircraft available for your trip.
If you don't see your preferred aircraft listed below, speak to one of our brokers and they will locate one for you.
Pistons | Turbo-Props
Cessna Caravan 208
Cessna Conquest
Cessna Stationair
King Air 90
King Air 100
King Air 200
King Air B200
King Air 300
King Air 350
Pilatus PC-12
Piper Cheyenne
Piper Meridian
Piper Navajo
Piper Seneca
View our list of Pistons and Turbo-Props
VLJ | Light Jets
Cessna Citation Mustang (VLJ)
Honda Jet (VLJ)
Phenom 100 (VLJ)
Eclipse 500 (VLJ)
Beechjet 400
Cessna Citation CJ2
Cessna Citation CJ3
Citation Ultra
Citation Encore
Falcon 10
Hawker 400 XP
Lear 31
Lear 35
Lear 40
View our list of VLJ and Light Jets
Mid-Sized Jets
Citation X
Citation Excel
Hawker 800A
Hawker 800 XP
Hawker 900 XP
Hawker 1000
Hawker 4000
Gulfstream 100
Gulfstream 150
Gulfstream 200
Learjet 45
Learjet 55
Learjet 60
View our list of Mid-Size and Super Mid-Size Jets 
Heavy Jets
Gulfstream V | G550
Gulfstream V
Gulfstream IV | G4
Global 5000
Global Express
Challenger SE
Challenger 600 series
Challenger 605
Challenger 300
Falcon 50
Falcon 900
Falcon 2000
Embraer Legacy
View our list of Heavy Jets and VIP airliners
---
Visit the Principality of Monaco
Rent a private jet and fly to Monaco, officially known as the Principality of Monaco, a city-state located along the French Riviera known for its picturesque waterfront views and luxurious atmosphere.
Monaco, home to nearly 40,000 people, is the most densely populated country in the world, mainly due to it's diminutive size of just 2 square kilometers; only the Vatican City is smaller, covering six times less area. Citizens of the city-state are referred to as Monégasque.
Consisting of just one municipality, there is no distinction between the State and City of Monaco, although responsibilities differ between government (state) and municipality (city).
The Principality is divided into four sections: Monaco-Ville, the Condamine, Fontvieille and Monte-Carlo — Monte Carlo is often mistaken as the capital, however, there isn't one.
Instead, Monte Carlo serves as the city-state's government district while attracting tourists like a magnet — there are no natural resources to exploit in Monaco aside from its sublime location and climate, making it a popular holiday resort for affluent tourists and a tax haven for international businesses.

Getting There
Monaco is not a member of either the European Union or the European Economic Area. That said, it maintains an open border and customs union with France, and is treated as part of the Schengen Area, and French and Monégasque authorities carry out security checks at the heliport and seaport. If you're looking for a souvenir passport stamp, head over to the national tourist office.
Attractions & Events
Things to do after your private air travel to Monte Carlo, Monaco
Immaculate five-star resorts, luxurious mega-yachts and sailboats, high-end fashion, supercars, incredible cuisine and world-class events, nestled between the French and Italian Rivieras and framed by beautiful surroundings and a Mediterranean climate.
Monaco is a premier holiday destination for private jet travelers and it's home to some of the best events of their kind around the world. Surrounding areas of Nice, Cannes, Saint-Tropez and the Italian Riviera only add to its luxurious allure.
Port Hercules and Port de Fontvieille is where you'll find some of the world's largest, most expensive mega-yachts stopping for a reprieve after a voyage from Cyprus, Athens, the Balearic Isles and other luxurious Mediterranean locales.
The city-state also hosts one of the largest and most influential yachting events of the year, the Monaco Yacht Show, held annually in September, featuring more than 125 super-yachts and 40 luxury vessels on display.
Cruising Monte Carlo
Do you prefer four wheels over a hull? The Monaco International Auto Show is a unique, open-air event featuring the latest innovations and technologies in luxury automobiles.
Top Marques is a luxury supercar event showcasing cutting-edge automotive design, technologies, performance, and sophisticated styling, all while maintaining focus on the environment; Top Marques also hosts luxury events for watches and jewelry.
Still not enough speed for you? The Monte Carlo Grand Prix is one of the most demanding races on the Formula 1 schedule, and considered one of the three races in the Triple Crown of Motorsport, along with the 24 Hours of Le Mans and the Indianapolis 500.
The race transforms the city streets of Monte Carlo and La Condamine into a high-speed circuit, with celebrations held all week leading up to the green & checkered flags; the track runs alongside the famous harbor, where many spectators enjoy views of the race from their mega-yachts. In case you were wondering: official race organizers Automobile Club de Monaco officially recognized the Ermanno Palace Penthouse as the 'Best view of the Monaco Grand Prix'.
Things to do in Monaco
Monaco Cathedral
4 Rue Colonel Bellando de Castro
+(377) 9330 8770
http://www.cathedrale.mc/
Monte Carlo Casino
Place du Casino
+(377) 9806 2121
http://www.casinomontecarlo.com/casinos-2/casino-monte-carlo-2/about-casino/
Monte Carlo Opera House
Place du Casino
+377 98 06 28 00
http://www.opera.mc/
Le Metropole Shopping Center
17 Avenue des Spélugues
+(377) 9350 1536
http://metropoleshoppingcenter.com/
Exotic Gardens of Monaco
62 Bd du Jardin Exotique
+(377) 9315 2980
http://www.jardin-exotique.mc/
Oceanographic Museum
Av. St-Martin
+(377) 9315 3600
https://www.oceano.mc/
Place du Palais
The walk to Place du Palais is a little trying, but the view is well worh the climb. Plus, once you get there, there is a tourist train that can take you all around Monte-Carlo, but the real sight is the palace. Take a tour and see what it's like inside.
+377 93 25 18 31
http://www.palais.mc/en/index.html
Port de Fontvieille
This famous port is well-known for its size and the surrounding area. There are many restaurants and shops by the harbor so you can enjoy a meal with a view, or just stroll around day or night.
7 Avenue du President JF.Kennedy, Fontvieille
+377 93 15 85 69
http://www.ports-monaco.com/en/the-fontvieille-port.html
World-Class Events
Monaco Grand Prix
Circuit de Monaco
https://www.formula1.com/monaco/
Monaco International Auto Show
Various locations
http://salonautomonaco.com/
Top Marques
Grimaldi Forum
http://www.topmarquesmonaco.com/
Monaco Yacht Show
Port de Fontvieille | Port Hercule
http://www.monacoyachtshow.com/
Monte Carlo Rolex Masters
Monte Carlo Country Club
http://montecarlotennismasters.com/
Red Cross Gala
Salle des Etoiles, Sporting Monte-Carlo
http://www.montecarlosbm.com/monaco-red-cross-ball/
Monte Carlo Sporting Summer Festival
Salle des Etoiles, Sporting Monte-Carlo
http://www.montecarlolive.com/monte-carlo-sporting-summer-festival/
Luxury Hotels
Nestled along the Mediterranean Sea and tucked inside the Maritime Alps between the Cote d'Azur and Italian Riviera, Monaco is famous for its glamour and exclusivity, complete with matching price tags.
It's a favorite holiday and weekend getaway for some of Europe's wealthiest travelers, and one of the most luxurious destinations in the world. It's also a magnet for the biggest, most luxurious yachts and vessels in the Mediterranean.
Simply put, this is not the best place to be if you're traveling on a budget; a two-star hotel room without breakfast or a bathroom will cost around €60, and that's per person. This typically leaves budget travelers on the outside looking in from towns such as Ventimiglia, located just outside of Monaco. Plus, Nice is also only 30 minutes away and a cheap train ticket away.
Luxury travelers arriving via private jet, on the other hand, can enjoy chic atmospheres, terrace-view dining, designer shops, spa and VIP suites, gourmet restaurants, nightclubs, and incredible views of the marina, super-yachts, F1 racing and the Mediterranean Sea, all offered by an impressive roster of 4- and 5-star hotels both in and surrounding the city-state.
Earnings from Monte Carlo's famous casino and other gambling establishments account for less than 5 percent of Monaco's income, overtaken by its booming tourism industry; luxury hotels, conferences, multi-million dollar yachts, auto and boating shows, and the annual Grand Prix are the driving factors in the city-state's economy today.
Please keep in mind that rooms are booked months in advance leading up to the Formula One Monaco Grand Prix, when tens of thousands of fans descend to one of the most glamorous races in the world.
Looking for the best view of the race? Then you're looking for the Ermanno Palace Penthouse, officially recognized by organizers of the Grand Prix as the room with the best view during the race.
Monaco Five-Star Hotels
Hôtel Hermitage Monte-Carlo
Square Beaumarchais
+377 98 06 40 00
http://fr.hotelhermitagemontecarlo.com/
Hotel de Paris Monte-Carlo
Place du Casino
+377 98 06 30 00
http://www.hoteldeparismontecarlo.com/
Metropole
4 Avenue de la Madone
+377 93 15 15 15
http://www.metropole.com/en/home
French Five-Star Hotels
Grand-Hotel du Cap-Ferrat
71 Boulevard du Général de Gaulle, 06230 Saint-Jean-Cap-Ferrat, France
+33 4 93 76 50 50
http://www.fourseasons.com/capferrat/
Hôtel le Cap Estel
1312 Avenue Raymond Poincaré, 06360 Èze, France
+33 4 93 76 29 29
http://www.capestel.com/fr/
La Réserve de Beaulieu & Spa
5 Boulevard du Maréchal Leclerc, 06310 Beaulieu-sur-Mer, France
+33 4 93 01 00 01
http://www.reservebeaulieu.fr/
Chevre d'or
Rue du Barri, 06360 Èze, France
+33 4 92 10 66 66
http://www.chevredor.com/
Château Eza
Rue de la Pise, 06360 Eze Village, France
+33 4 93 41 12 24
http://www.chateaueza.com/chateau-eza
Monaco Four-Star Hotels
Le Meridien Beach Plaza Monte Carlo
22 Av. Princesse Grace
+377 93 30 98 80
http://www.lemeridienmontecarlo.com/
Fairmont Monte Carlo
12 Avenue des Spélugues
+377 93 50 65 00
http://www.fairmont.com/monte-carlo/
Monte Carlo Bay Hotel and Resort
40 Av. Princesse Grace
+377 98 06 02 00
http://www.montecarlobay.com/
Private Yacht Charters
Monaco and its harbors Port de Fontvieille and Port Hercules are where private jet travelers will find some of the largest, most luxurious, and most expensive mega-yachts and watercraft anywhere in the world.
Private yachts set sail across the Mediterranean to visit from a variety of incredible destinations — yachts cruise from nearby islands of Malta, Cyprus, Sicily, Corsica, Sardinia and the Balearic Islands of Ibiza & Mallorca, as well as from cities along the Cote d'Azur, including Cannes, Nice and St. Tropez, all the way from the Italian Riviera and Athens and beyond, filling up premium dock space in Monaco.
Adding a private luxury yacht charter to your holiday puts you in the Captain's seat of your voyage across the Mediterranean, and our team can seamlessly add maritime arrangements to your itinerary.
We have experience working directly with yacht providers from around the world to connect clients to the perfect yacht for their getaway, complete with crew and other amenities.
We've accommodated budgets of up to seven figures per week in destinations ranging from Miami to Montauk, all the way to Monte Carlo. Speak with one of our brokers and let them know the goals of your private flight to Monaco.
---
Private Jet to Monaco from…
We've highlighted some of the most frequently requested routes for private air charter service to/from the city-state of Monaco. Search our network of private jet charter destinations to find yours.
---
Request a FREE Quote | Private Flights to Monaco
Request a Quote or give us a call at 1-888-987-5387 to speak with one of our Monaco Jet Charter brokers for your next luxury vacation, business trip, or special event.
Whether you're flying private to Monte Carlo for business or leisure, we'll find you the perfect aircraft and flight itinerary that fits your needs. Our team believes in providing private jet charter clients with a one-on-one consultative service experience that exceeds all expectations.
We understand that your time, privacy, flight preferences and most of all, safety, are all extremely important, which is why you can expect quick response times and an easy, hassle-free booking process.