Private Flights to/from Palma de Mallorca, Spain
Rent a private jet or turbo-prop and fly to Mallorca (Majorca), a popular holiday destination in the Mediterranean Sea.
Hiring a private jet and flying to Palma de Mallorca Airport (LEPA, PMI) is the most stylish, secure and comfortable way to reach the Balearic Islands, and our team offers the highest standards in executive and leisure air travel.
Air Charter Advisors offers private jet charters to/from Mallorca services with access to thousands of private aircraft around the world — choose between efficient, enjoyable or extravagant.
Mallorca Air Charter Advisors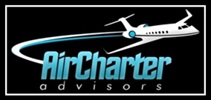 When working with our Mallorca Air Charter Advisors, you will receive an all-inclusive, customized aviation experience that far-surpasses industry standards. Our private jet charter brokers will be available 24/7, as will their experience and knowledge.
Our company's #1 priority is the safety of our clients, and we're a Wyvern certified broker, one of the highest safety accreditations in private aviation — we only work with FAR Part-135 (or foreign equivalent) aircraft operators for every flight, using only veteran pilots with a wealth of experience in a specific aircraft type.
Enjoy the peace of mind, comfort, and confidence you gain from working with a broker you can trust, and Air Charter Advisors will become your comprehensive aviation solution for luxury air travel, aircraft acquisitions and private jet management in Spain and the Balearic Islands.
Request a quote now, or give us a call at 1-888-987-5387 to book your charter flight to Palma de Mallorca, Spain. Our team is ready to help with all of your private aviation needs, from in-flight amenities and luxury concierge services to aircraft acquisitions and private plane management – consider ACA your one-stop shop for all things private flights to/from the Balearic Islands.
---
Airports for Private Flights to Palma de Mallorca, Spain
Mallorca (Majorca) is the largest of the Balearic Islands, an archipelago in the Mediterranean off eastern Spain and popular holiday destination for jetsetters around the world. Palma de Mallorca Airport (PMI) is the most popular airport for jet charter arrivals & departures. Clients flying private may also choose to land at Son Bonet Aerodrome for short distance flights on pistons and turbo-prop aircraft, or after arriving at Manises Int'l in Valencia, the closet major city to the Balearic's on mainland Spain.
(LEPA, PMI) Palma de Mallorca Airport – Palma de Mallorca, Balaeric Islands
Also known as Mallorca Airport
Runway Length: 10,728 feet | 9,842 feet
(LESB) Son Bonet Aerodrome – Palma de Mallorca, Balaeric Islands
Runway Length: 3,281 feet
(LEVC, VLC) Manises International Airport – Valencia, Spain
Runway Length: 10,555 feet
Click here for more information on private jet airports in Mallorca.
---
Rent a Private Jet to Mallorca from —
---
Visit Palma de Mallorca, Spain | 
Private Jet to the Balearic Islands
Destinations > Europe > Spain
Fly private jet charter to the island of Mallorca (Majorca) and enjoy a luxurious Mediterranean getaway on the Balearic Islands. Known as a premier destination for sunny beaches, beautiful landscapes and Mediterranean cuisine, more than 8 million tourists visit the island every year, scattering across more than 340 miles (550km) of coastline.
Majorca can be geographically divided into three parts: mountainous regions to the southwest (Serra de Tramuntana) and to the northeast (Serres de Llevant), with a central plain (Es pla) between them. Serra de Tramuntana is a registered UNESCO heritage site in 2011, home to the higest peak on the island, Puig Major at 4,741 feet (1,445 m).
Natives islanders speak what is called Mallorquí, a regional dialect of Catalan. Both Catalan and Spanish are considered official languages, and although Catalan is known as the "local" language, Spanish is more commonly spoken throughout; English, German, French and other European languages are common in major tourist areas.
Attractions & Activites
Charter a luxury jet to the island of Mallorca, the largest of the Balearic islands located off of the eastern coast of Spain. The island is a natural paradise, home to tall mountain ranges, underground caves, hidden coves and beautiful beaches with crystal blue water.
The capital city Palma is where private jet travelers will find most of the action and resorts, but don't be afraid to venture off the beaten path to discover all the island has to offer.
There are several wine vineyards located around the island, including Bodega Ribas, Can Vidalet and La Bodega Santa Catarina. If you'd like, we can arrange a sample of Mallorcan wines for you to enjoy during your charter flight to the island.
While Mallorca doesn't draw the crowds it's little sister Ibiza brings in, it's still a hot-spot for music, hosting annual festivals in locations scattered across the island, from luxury resorts to historic monasteries.
Sóller is a town located on the northwestern coast of the island, set in a lush valley surrounded by Mallorca's tallest mountains. Much of Sóller is residential and agricultural, and its full of orange, lemon and olive groves.
Turn your visit into a golf holiday, as the island home to several amazing courses, most notably the Thomas Himmel designed Golf Son Gual.
You can also take a drive down the twisting, winding road along the side of the Serra de Tramuntana; go rock-climbing high above the sea on the famous arch at Es Pontas; or charter a luxury yacht out of local marinas and set sail along the beautiful Spanish archipelago for a trip you'll never forget.
Serra de Tramuntana
This mountain range runs southwest to northeast and forms the northern backbone of Mallorca. It is also a UNESCO heritage site, and the name given to the region of the same area. Don't miss out on the chance to drive along 'the Snake', a winding road that runs down the mountainside, connecting Valldemossa to the red brick village of Deia.
http://www.serradetramuntana.net/en/
Estellencs
This beautiful village lies deep in the heart of the Sierra Tramuntana mountain range, approximately 25 miles north west of the capital Palma. It's tucked away against another UNESCO heritage site, the Tramuntana mountains, although a secluded beach with a bamboo-shaded bar lies just 15 minutes away. Montemar is an award-winning restaurant in the village square, where the chef prepares means using only food he has personally grown.
http://www.undiscovered-majorca.com/estellencs.htm
Palma Cathedral
Palma de Majorca
http://www.catedraldemallorca.info/
Cuevas Del Drach
Porto Cristo
http://www.cuevasdeldrach.com/
Bellver Castle
Palma
http://castelldebellver.palmademallorca.es/
Royal Palace of La Almudaina
Palma
http://www.patrimonionacional.es/contacto
La Bodega Santa Catarina
Andratx
http://www.santacatarina.es/en/index.php
Beaches
Do your toes prefer sifting through sand, gravel, rock or pebbles? You can walk across them all in Mallorca, home to incredible beaches that feature a variety of mediums.
Stroll through the fine, golden-brown sand at Cala Agulla, with crystal-clear, shallow water great for a swim; visit Mallorca's most famous beach, Es Trenc, with nearly 2 km of pure white sand and transparent water.
Cala Formentor is surrounded by lush pine forests and mountains, and its shaded white sand is the perfect hideaway; go sailing, jet skiing, paragliding, scuba diving or water skiing at Playa de Muro, a beach bay with favorable winds and sift, white sand dunes.
Magaluf 
A beautiful, 900m long beach with fine sand and clear water
Es Carbo 
A quiet, under developed beach with finest sand & turquoise water; a good alternative to overcrowded beaches.
Cala Figuera Beach
Located deep within a cove surrounded by high mountains and spectacular views.
Son Serra De Marina Beach
A very long, little known virgin beach without facilities on the north east coast.
Cala Sant Vicenc
Beautiful beach on the north west coast with fine grained white sand and very clear water.
Cala Murta Beach
Small secluded beach with fine white sand.
Luxury Hotels
Mallorca is the largest of the Balearic Islands, home to some of the most beautiful natural landscapes in Europe, and popular destination for private charter flights.
Mallorca has a lot to offer luxury jet travelers, from its gorgeous coves and beaches that bathe in 300 days of sunshine a year, to an unbelievable array of world-class resorts for luxury getaways, business trips and special events.
Our top choice for clients staying on Mallorca is the Posada Terra Santa, a five-star Boutique Hotel within an immaculately restored 16th century manor house. This chic urban hotel features a full-service spa, indoor and outdoor pools, and is centrally located in the capital city of Palma.
Belmond La Residencia
Deià
http://www.belmond.com/la-residencia-mallorca/
Hospes Maricel
Carretera Andratx
http://www.hospes.com/en/mallorca-maricel/default.html
Cap Rocat
Cala Blava-Llucmajor
http://www.caprocat.com/en/index/another-world-luxury-hotel-mallorca.html
Castell Son Claret
Es Capdellá
http://castellsonclaret.com/
The St. Regis Mardavall Resort
Costa d'en Blanes
http://www.stregismardavall.com/
Sheraton Majorca Arabella Golf Hotel
Carrer de la Vinagrella
http://www.sheratonmallorcagolfhotel.com/en
Hotel Valldemossa Relais & Châteaux
Valldemossa
http://www.valldemossahotel.com/
La Reserva Rotana
Manacor-Majorca
http://www.reservarotana.com/en/home/
Yacht Charters
Mallorca and the Balearic Islands are already a premier holiday charter flight destination, and their proximity to major yachting & sailing cities such as Nice, Monaco, and Athens open up plenty of doors for private jet visitors looking to set sail across the Mediterranean on a luxurious yacht, catamaran or other craft.
Chartering a luxury private yacht puts you in the Captain's seat for your voyage throughout the Balearic's, and our team can take care of all the maritime arrangements for you and your crew. Chartering your own yacht allows you to visit locations such as Ibiza (Eivissa), Menorca (Minorca), Formentera and locations along the coast of Spain, all on your schedule.
Our Mallorca Air Charter team has experience working with yacht and catamaran providers from around the globe, and we've connected our passengers to luxury yachts and catamarans on holiday everywhere from Miami to Montauk to Mallorca.
Speak with one of our brokers and discuss the goals of your trip; we can accommodate budgets up to seven figures per week and beyond, and can arrange multiple aspects of your charter. Set sail on your own Mediterranean voyage by adding a yacht charter to your holiday in Mallorca!
---
Private Aircraft for Charter Flights to/from Mallorca, Spain
ACA has access to the following Wyvern-certified aircraft for your private flight to Mallorca. All of the aircraft we utilize for charter flights are operated by FAR Part 135 or 121 (or foreign equivalent) air carriers, using only veteran pilots in the aircraft make/model you're renting.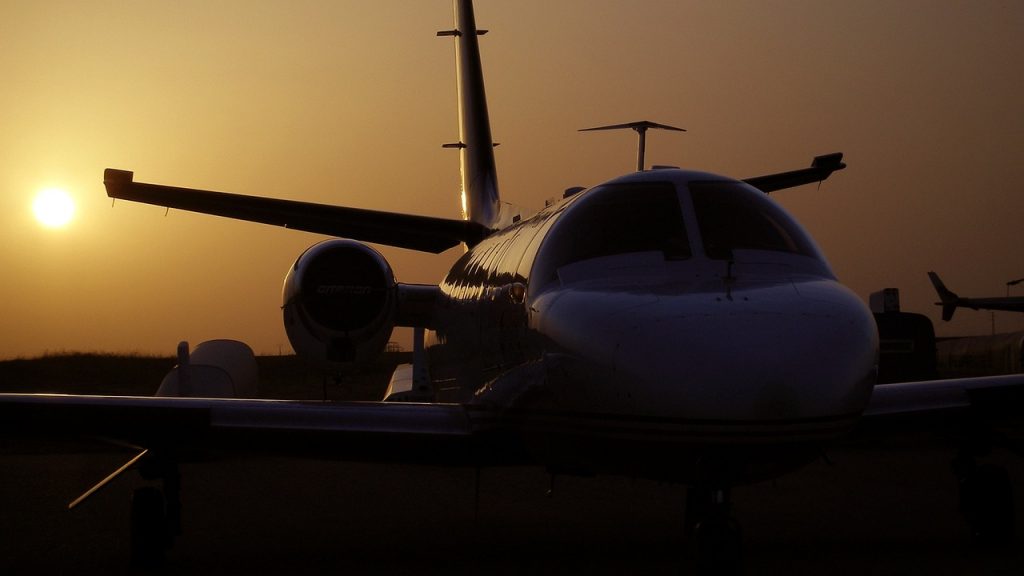 Air Charter Advisors can provide aircraft options based on the goals and budget of any trip, allowing clients to charter a cost-effective aircraft for flights around the Mediterranean, or the most luxurious, stylish corporate jet on the market for a lavish European holiday.
Check out our Aircraft Gallery for more details on all of the aircraft available for your Palma de Mallorca charter flights, and if your preferred aircraft isn't listed below, speak to one of our brokers and they will locate one for you.
Piston | Turbo Props
Beech Baron 58
Cessna 340
Cessna Conquest II
Cessna Grand Caravan
Cessna Stationair
Cirrus SR-22
King Air 90
King Air 100
King Air 200
King Air 250
King Air 300
King Air 350
Piaggio Avanti II
Pilatus PC-12
Piper Cheyenne
Piper Malibu
Piper Matrix
Piper Meridian
Piper Navajo Chieftain
Piper Seneca
View all Pistons and Turbo-Props
VLJ | Light Jets | Super Light
Beechjet 400 / 400A
Cessna Citation Bravo
Cessna Citation CJ
Citation CJ2 / CJ2+
Citation CJ3 / CJ3+
Citation CJ4 / CJ4+
Citation Encore
Citation M2
Citation Mustang
Citation Ultra
Eclipse 500
Hawker 400XP
Honda Jet
Lear Jet 31 / 31A
Lear 35 / 35A
Lear 40 / 40XR
Lear 45 / 45XR (SLJ)
Nextant 400XT
Phenom 100
Phenom 300 (SLJ)
View all VLJ | Light Jets | Super Light
Mid-Size | Super-Mid Size Jets
Citation Excel / XLS
Citation Sovereign
Citation X (10)
Challenger 300 / 350
Falcon 50 / 50EX
Gulfstream G150 / G200 / G280
Hawker 700
Hawker 800 / 800A / 800XP / 850XPi
Hawker 900 / 900XP
Hawker 1000 / 4000
Lear 55
Lear 60 / 60XR
Legacy 500
View all Mid-Size and Super Mid-Size Jets 
Large | Heavy Jets
Challenger 601
Challenger 604 | 605
Challenger 850
Embraer Lineage 1000
Falcon 900 / LX
Falcon 2000 / EX / LX / LXS
Global 5000
Gulfstream G450
Gulfstream GIV / G4
Gulfstream GIV-SP / G4 SP
Lear 70 /75 
Legacy 600
Legacy 650
View all Heavy | Large Jets
Ultra-Long Range Jets
Falcon 5X
Falcon 7X
Falcon 8X
Global Express / XRS
Global 6000
Global 7000
Global 8000
Gulfstream GV / G5
Gulfstream G550
Gulfstream G600
Gulfstream G650 / ER
View all Long Range Jets
VIP Jumbo Jet Airliners
Airbus ACJ-318 Elite Corporate Jet
Airbus ACJ-319 VIP
Airbus ACJ-320 VIP
Airbus ACJ-321 VIP
Boeing Business Jet BBJ / BBJ2 / BBJ3
Boeing B-727 VIP
Boeing B-737 VIP
Boeing B-747 VIP
Boeing B-757 VIP
Boeing B-787 Dreamliner VIP
Bombardier CRJ-200
View all VIP Corporate Airliners
---
Additional Airports for Flights to the Balearic Islands
(LEIB, IBZ) Ibiza Airport – Ibiza Town, Balearic Islands, Spain
Runway: 9,186 feet
FBO: ExecuJet Aviation Group – Gestair by Sky Valet – Ibizair
(LEMH, MAH) Menorca–Mahon Airport – Mahon, Balearic Islands, Spain
Runway: 8,366 feet
FBO: MTA Flights
(LEVC, VLC) Manises International Airport – Valencia, Spain
Runway: 10,555 feet
FBO: ExecuJet Aviation Group – Gestair by Sky Valet – Swissport Executive
---
Request a FREE Quote | Private Jet Charters in Mallorca, Spain
Request a Quote or give us a call at 1-888-987-5387 to speak with one of our brokers for your next luxury vacation, business trip, or special event in the Balearic Islands.