Private Jet Charter Belize
Private Charter Flights to/from Belize City, Belize
Air Charter Advisors is your source for private charter flights to/from Belize, a nation located along the eastern coast of Central America. Belize is one of the Gulf of Mexico's most popular luxury destinations for luxury charter flights, known around the world for its September Celebrations, extensive coral reefs, and punta music.
Renting a luxurious, comfortable private plane to Philip S.W. Goldson International Airport (MZBZ, BZE) is the best way to get to and from this tropical paradise, and our team at Air Charter Advisors offers the highest standards in private air travel to Belize and surrounding areas of Central America and the Gulf of Mexico.
ACA offers on-demand charter flights to/from Belize City, and with instant access to thousands of private planes located around the world, we're confident we can arrange the right aircraft for your trip, whether you're flying internationally or domestically.
For pricing & availability on aircraft charter services for flights to/from Belize, please request a quote or give us a call at +1 (888) 987-5387.
Private Jet Airports in Belize
Private jets can fly directly to Belize by arriving at Philip SW Golden International Airport (ICAO: MZBZ; IATA: BZE), the largest airport serving Belize and the 7th busiest airport in Central America. Formerly known as Belize International Airport, it offers the most suitable runway for private jet travel, as well as ground handling and FBO services for aircraft, crew, and passengers.
(MZBZ, BZE) Philip S.W. Goldson International Airport — Belize City, Belize
Alias: Belize International Airport
Runway: 9,678 feet
FBO & Handlers: 1 available
Customs: Yes
Private Planes Available for Flights to Belize
Choose from thousands of private planes within our network of aircraft, including on-demand availability to private jets for charter in nearly every major city across North and Central America.
Average Hourly Rates**
Pistons
$1,000 – $1,800/hour
Turbo-props
$1,200 – $2,000/hour
Very Light Jets (VLJ)
$2,000 – $2,500/hour
Light Jets
$2,200 – $2,800/hour
Midsize Jets
$2,750 – $3,500/hour
Super Midsize Jets
$3,800 – $4,800/hour
Heavy Jets
$5,500 – $8,500/hour
Long Range Jets
$6,000 – $12,000/hour
VIP Airliners
$9,000 – $12,000/hr
Helicopters
$1,000 – $6,000/hour
Our Belize jet charter services are available on aircraft ranging from twin-engine props and light business jets to luxury planes and VIP airliners.
Aircraft inventory, positioning, and availability change on a daily basis, but here's a list of some of the most popular charter planes used for private jet charters in Belize:
Piston | Turbo Props
King Air 200 / 300 / 350
Cessna 208 Grand Caravan
Cirrus SR-22
Piaggio P180 Avanti
Pilatus PC-12
Piper Meridian / Malibu
View all Pistons and Turboprops
VLJ | Light Jets | Super Light
Citation V / Ultra
Eclipse 500
Hawker 400XP
LearJet 40 / 45
LearJet 70 / 75
Phenom 100 / 300
View all VLJ | Light Jets | Super Light
Midsize | Super Midsize Jets
Citation X / Excel / XLS
Challenger 300 / 350
Falcon 50 / 50EX
Gulfstream G200 / G280
Hawker 800XP / 850XPi
LearJet 60 / 60XR
View all Midsize and Super Midsize Jets
Large | Heavy Jets
Challenger 604 / 650
Falcon 900 / LX
Falcon 2000 LXS
Global 5000
Gulfstream GIV / G4 / G450
Legacy 600 / 650
View all Heavy | Large Jets
Long Range Jets
Falcon 7X / 8X
Global 6000 / 7000
Global Express XRS
Gulfstream GV / G5 / G550
Gulfstream G6 / G650 / G600
Lineage 1000
View all Long Range Jets
VIP Airliners
Airbus ACJ-318 Elite
Airbus ACJ-319 / 320 / 321 VIP
Boeing Business Jet / BBJ
Boeing B-737 / B-747 VIP
Boeing B-787 Dreamliner
Bombardier CRJ-200
View all VIP Corporate Airliners
** Hourly charter rates vary depending on aircraft make, model and year, as well as amenities, routing and scheduling/availability; and do not include taxes, crew, fbo, airport, and other fees.
Rent a Private Jet to Belize City (BZE)
Charter a private jet to Belize and enjoy one of Central America's most unique luxury destinations. The only country in Central America without a Pacific coastline, it's bordered by Mexico to the north, and maintains a rocky relationship with its western and southern neighbor, Guatemala (more on that in a minute).
It's also the only Central American nation to adopt English as its official language; if you're wondering how it came to be the only English speaking nation surrounded by Latin speaking neighbors, the nation's history tells the story.
In the middle of the 19th century, it was conquered by England and was officially known as British Honduras until 1973. Nearly 100 years of British rule left a lasting impression on the island, one that includes the widespread use of English and its adoption as its Lingua Franca. Before all of this, however, Mayan civilization had spread into what is now known as Belize around 1500 BC, and it flourished there over the next two millennia.
Despite all of the years of European conquest, many aspects of Mayan culture are evident here today. The in-land jungles are where adventurous jet charter travelers will find Mayan ruins, including Caracol, known for its towering pyramid; lagoon-side Lamanai, one of the largest and most in-tact Maya sites to be excavated in the northern region; and Altun Ha, a Mesoamerican archaeological site that was once a major Mayan city, located just outside the capital city.
The nation would go on to gain its independence in 1981 and become a member of the Caribbean Community (CARICOM), the Community of Latin American and Caribbean States (CELAC), and the Central American Integration System (SICA) – it's the only nation to hold full membership in all three of these regional organizations. Although its independence was recognized and it was admitted into these organizations, Guatemala claims ownership of all or part of Belizean territory to this day, and relations between the nations can get contentious, requiring mediation from the UK, the United States, and neighboring Central American nations.
Attractions & Activities
Today, Belize is home to the lowest population density in Central America, which helps to maintain a pristine environment, one that includes the world's second-largest barrier reef.
Speaking of which, the country is home to a rich variety of terrestrial and marine species, and its diversity of ecosystems give it a key place in the Mesoamerican Biological Corridor. The sandy beaches of Belize City and San Pedro are where you'll find the most luxurious accommodations and attractions, while the jungles to the west and the south are where you can explore the best ruins.
Belize's barrier reef attracts scuba divers and snorkeling enthusiasts from around the globe, and several of its national parks are perfect for outdoors lover and are considered by some to be a birdwatcher's paradise. Sports fishing and luxury yachting is very popular around the tourist islands, and if you're interested in chartering a private yacht, our team can assist in arrange the right luxury yacht for your trip. Enjoy traveling from island to island with your own private yacht, catamaran or sailboat.
Business
Tourism is the main component of the economy in Belize thanks to a combination of natural factors. The country has an amazing tropical climate, the world's second largest barrier reef, and its home to over 450 off-shore islands to explore. The waters offer outstanding sport fishing, calm waters for boating, scuba diving and snorkeling, and rivers for rafting and kayaking. Inland offers our private jet charter clientele the opportunity to enjoy jungles and wildlife reserves full of a variety fauna and flora; ancient Mayan ruins to explore; and a variety of national parks for hiking, biking and bird-watching.
Aside from its thriving tourism industry, the country is home to an enterprise economy primarily based around the export of petroleum and crude oil, sugars and bananas, and industrial minerals. Business and executive travelers flying private to Belize can benefit from the level of service we provide as well.
Our private charter brokers are Wyvern Certified, following safety standards and due diligence processes that meet and exceed the requirements several Fortune 500 companies use for their corporate fleets.
Our team takes the privacy, safety, and comfort of our clients very seriously, and we diligently review every detail in the latest Wyvern PASS reports for pilot safety, aircraft maintenance, and operator history when arranging every private flight. After booking your next private flight with us, you'll know you have a partner you can work with for every flight you need in the future.
If you have a private or corporate aircraft that has a mechanical issue, or you need to arrange simultaneous trips for your business executives, we can arrange a supplemental lift in as little as 4 to 6 hours. Our private aviation team also offers unlimited quotes with no obligations – fractional owners and jet card members can call and compare us to your current plan!
Luxury Hotels
It should come as no surprise that Belize is home to some of the most outstanding, luxurious resorts in all of Central America and the Caribbean. Before you set out to marvel in the presence of Mayan ruins, gaze into jungles teeming with exotic wildlife and splash your way across crystal clear turquoise waters, you'll need to have your accommodations in order.
Las Terrazas Resort & Residences and Almond Beach Resort & Spa are two of your top choices, but our favorite resort is Cayo Espanto. Located 3 miles off the Belizian coast, this exclusive Caribbean retreat only offers 7 butler-serviced beach villas. It should be noted that there is a four-night minimum stay, which increased to seven nights between 17 December and 6 January and 14 over Christmas and New Years (exceptions can be made depending on availability). After your private charter flight arrives in Belize, we can arrange to have luxury ground transportation standing by, and if necessary, a luxury water taxi to get you to the resort of your choice.
Las Terrazas Resort & Residences
(800) 447-1553
http://www.lasterrazasresort.com/
Almond Beach Resort & Spa
(786) 472-9664
http://www.vivabelize.com/almond-beach/
Chaa Creek Resort
(877) 709-8708
https://www.chaacreek.com/
Hamanasi Adventure and Dive Resort
(844) 235-4930
http://www.hamanasi.com/
Cayo Espanto
(888) 666-4282
http://www.aprivateisland.com/
Additional Airports
The following airports in Belize are available only for single & twin-engine propellor aircraft.
(MZSP, SPR) John Greif II Airport — San Pedro, Belize
Alias: San Pedro Airport
Runway: 3,501 feet
FBO & Handlers: N/A
(MZBE, TZA) Sir Barry Bowen Municipal Airport 
Alias: Belize City Municipal Airport
Runway: 1,825 feet
FBO & Handlers: N/A
Belize Air Charter Advisors | Request a Quote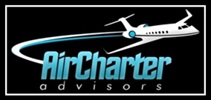 Our private jet charter brokers are Wyvern-certified, and all of the aircraft we use for private flights to Belize and surrounding areas of Central America are operated by FAR Part 135 (or foreign equivalent) air carriers. We run third-party reports to eliminate any risk, connecting you to sleek, modern jets and props, along with veteran pilots and luxury concierge services.
Our list of distinguished clients has grown to include royal family members, heads of state and C-level executives from major companies; we've also arranged flights for celebrities, personal assistants and leisure travelers from around the world. Enjoy the peace of mind you get from working with a Belize air charter company you can trust, and let us become your private aviation solution for luxury air travel, aircraft acquisition and private jet management around the world.
Call us at 1-888-987-5387 or request a quote for your charter flight to/from Belize. Our team is here to help you with all of your needs, from booking your plane and creating your flight itinerary, to arranging gourmet catering, luxury ground transportation or meeting any other requests you may have – consider Belize Jet Charter your one-stop shop for all things private aviation in Central America.