Private Flights to/from Los Angeles, CA
Air Charter Advisors is your source for private jet charter flights to/from Los Angeles, the most populous city in California known as the "City of Angels".
The city of Los Angeles is a major American hub for culture, entertainment, medicine, agriculture, business, finance, energy, aerospace, science, food processing, media, international trade, and tourism, making it one of the most popular destinations for executive and leisure charter flights.
Chartering a sleek, private jet to LA is the most comfortable, convenient and secure way to arrive in Southern California, and our team was created to offer the highest standards in executive and leisure aviation for luxury travelers.
Los Angeles Air Charter Advisors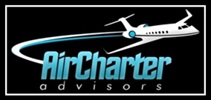 Air Charter Advisors offers instant access to thousands of planes for private jet charters in Los Angeles, CA. Our advisors offer the best deals on thousands of private jets around the world, and we work to offer the most competitive rates possible while connecting you to the right aircraft for your flight, whether you're traveling internationally or domestically.
Our private air charter company is part of the Wyvern charter broker network, and all of the private planes we use are operated by FAR Part 135 or 121 (or foreign equivalent) air carriers – choose from light and mid-size jets including a Cessna CJ1 or Hawker 800XP, or rent a long-range jet such as a Challenger 604, Global Express/XRS or a Gulfstream V/G500/G550.
Our list of clients includes VIP/celebrities, media members, guest speakers, athletes, elected officials, diplomats and affluent leisure travelers; we specialize in VIP jet charter service for clients seeking the most privacy, security and anonymity when arriving in LA.
Enjoy the convenience and peace of mind you get from working with an air charter broker you can trust, and our Los Angeles Air Charter Advisors will become your local and global solution for luxury air travel, aircraft acquisition, and private jet management in LA and Southern California.
---
Private Jet Airports in Charter Los Angeles, CA
Private jets in Los Angeles typically arrive/depart at (VNY) Van Nuys Airport, the preferred airport for affluent Angelenos, and the busiest general aviation airport in the United States. The Los Angeles Metropolitan Area is home to several airports that service private aviation, and the best option will depend on aircraft type, proximity, routing, and scheduling.
(KLAX, LAX) Los Angeles International Airport – Los Angeles, CA
Runway: 11,095 feet
FBO: 2 available
(KVNY, VNY) Van Nuys Airport – Van Nuys, CA
Runway: 8,001 feet
FBO: 5 available

(KSNA, SNA) John Wayne Orange County Airport – Santa Ana, CA
Runway: 5,701 feet
FBO: 2 available

(KBUR, BUR) Bob Hope Airport – Burbank, CA
Runway: 6,886 feet
FBO: 2 available

(KSMO, SMO) Santa Monica Municipal Airport – Santa Monica, CA
Runway: 4,973 feet
FBO 1 available

(KLGB, LGB) Long Beach Daugherty Field Airport – Long Beach, CA
Runway: 10,003 feet
FBO: 4 available

(KPSP, PSP) Palm Springs International Airport – Palm Springs, CA
Runway: 10,000 feet
FBO: 2 available
(KCMA, CMA) Camarillo Airport – Camarillo, CA
Runway: 6,013 feet
FBO: 3 available

(KONT, ONT) LA/Ontario Airport – Ontario, CA
Runway: 12,197 feet
FBO 1 available

(KCNO, CNO) Chino Airport – Chino, CA
Runway: 7,000 feet
FBO 1 available

(KSBA, SBA) Santa Barbara Municipal Airport – Santa Barbara, CA
Runway: 6,052 feet
FBO: 2 available
CLICK HERE FOR A FULL LIST OF PRIVATE AIRPORTS IN SOUTHERN CALIFORNIA
Private Aircraft for Charter Flights to Los Angeles, CA
All of the charter flights we arrange are operated by FAR Part 135 or 121 (or foreign equivalent) Wyvern-certified air carriers, and we review the latest Wyvern PASS Reports detailing operator history, aircraft maintenance and pilot experience.
Thanks to the high-volume of private jet activity around the LA area, many aircraft are based in Southern California, and transient jets may become available for empty leg flights to LA.
Check out our Aircraft Gallery for more details on all of the planes available for your private flight, and if you don't see your preferred aircraft type listed below, speak to one of our LA air charter brokers and they will locate one for you.
PRIVATE JET FROM LA TO LAS VEGAS
The route between (VNY) Van Nuys and (LAS) McCarran International is the most popular private jet route in the United States. Renting a private jet from LA to Las Vegas is the perfect way for both business and leisure travelers to fly in the utmost style, privacy and comfort. Learn more about arranging a private flight from Los Angeles to Las Vegas with ACA on-demand jet charter service.
Visit Los Angeles, CA | Private Jet to LA
Private Jet Charters > United States > California
The Los Angeles metropolitan area is home to the second-largest population in the United States, with more than 17 million people from all corners of the globe. It's home to the largest entertainment industry in the world and some of the wealthiest people in the country, including movie stars, filmmakers, executives, studio heads, athletes, and more.
The metropolitan area encompasses Los Angeles County, Orange County, and parts of San Bernardino County, Riverside County, and Ventura County. No matter where you're flying to or from in the Southern California area, our brokers can connect you to the best planes and the best rates for all your private flights in the LA area.
Related Destinations
---
Request a Quote | Private Jet Charters in Los Angeles, CA
Request a Quote or give us a call at 1-888-987-5387 to speak with one of our Los Angeles Jet Charter representatives for your next luxury vacation, business trip, or special event.
Los Angeles and the entire Southern California area offer beautiful hotels and resorts on the beach or along rolling hills with incredible views of the surrounding valleys.
Whether you're chartering a private flight to the Los Angeles area for the lavish celebrity lifestyle, rocking out to your favorite bands at Coachella, catching a round of golf at one of over 100 courses in Palm Springs, or taking the family on a trip to Disney Land, there's something in Southern California for everyone.
Skip the lines at the busy airports and arrive in style with Air Charter Advisors. We will arrange a private jet charter to Los Angeles, Santa Barbara, San Diego, Santa Monica, and the surrounding areas of Southern California. If you're a part-time resident of Los Angeles, make sure to ask about our one-way empty leg specials!