Private Jet Charter Los Angeles
Private Flights to/from Los Angeles, CA
Air Charter Advisors is your source for private jet charter flights to/from Los Angeles, the most populous city in California known as the "City of Angels".
The city of Los Angeles is a major American hub for culture, entertainment, medicine, agriculture, business, finance, energy, aerospace, science, food processing, media, international trade, and tourism, making it one of the most popular destinations for executive and leisure charter flights.
Chartering a sleek, private jet to LA is the most comfortable, convenient and secure way to arrive in Southern California, and our team was created to offer the highest standards in executive and leisure aviation for luxury travelers.
Los Angeles Air Charter Advisors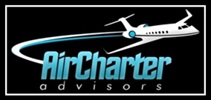 Air Charter Advisors offers instant access to thousands of planes for private jet charters in Los Angeles, CA. Our advisors offer the best deals on thousands of private jets around the world, and we work to offer the most competitive rates possible while connecting you to the right aircraft for your flight, whether you're traveling internationally or domestically.
Our private air charter company is part of the Wyvern charter broker network, and all of the private planes we use are operated by FAR Part 135 or 121 (or foreign equivalent) air carriers – choose from light and mid-size jets including a Cessna CJ1 or Hawker 800XP, or rent a long-range jet such as a Challenger 604, Global Express/XRS or a Gulfstream V/G500/G550.
Our list of clients includes VIP/celebrities, media members, guest speakers, athletes, elected officials, diplomats and affluent leisure travelers; we specialize in VIP jet charter service for clients seeking the most privacy, security and anonymity when arriving in LA.
Enjoy the convenience and peace of mind you get from working with an air charter broker you can trust, and our Los Angeles Air Charter Advisors will become your local and global solution for luxury air travel, aircraft acquisition, and private jet management in LA and Southern California.
---
Private Jet Airports in Charter Los Angeles, CA
Private jets in Los Angeles typically arrive/depart at (VNY) Van Nuys Airport, the preferred airport for affluent Angelenos, and the busiest general aviation airport in the United States. The Los Angeles Metropolitan Area is home to several airports that service private aviation, and the best option will depend on aircraft type, proximity, routing, and scheduling.
(KLAX, LAX) Los Angeles International Airport – Los Angeles, CA
Runway: 11,095 feet
FBO: 2 available
(KVNY, VNY) Van Nuys Airport – Van Nuys, CA
Runway: 8,001 feet
FBO: 5 available

(KSNA, SNA) John Wayne Orange County Airport – Santa Ana, CA
Runway: 5,701 feet
FBO: 2 available

(KBUR, BUR) Bob Hope Airport – Burbank, CA
Runway: 6,886 feet
FBO: 2 available

(KSMO, SMO) Santa Monica Municipal Airport – Santa Monica, CA
Runway: 4,973 feet
FBO 1 available

(KLGB, LGB) Long Beach Daugherty Field Airport – Long Beach, CA
Runway: 10,003 feet
FBO: 4 available

(KPSP, PSP) Palm Springs International Airport – Palm Springs, CA
Runway: 10,000 feet
FBO: 2 available
(KCMA, CMA) Camarillo Airport – Camarillo, CA
Runway: 6,013 feet
FBO: 3 available

(KONT, ONT) LA/Ontario Airport – Ontario, CA
Runway: 12,197 feet
FBO 1 available

(KCNO, CNO) Chino Airport – Chino, CA
Runway: 7,000 feet
FBO 1 available

(KSBA, SBA) Santa Barbara Municipal Airport – Santa Barbara, CA
Runway: 6,052 feet
FBO: 2 available
CLICK HERE FOR A FULL LIST OF PRIVATE AIRPORTS IN SOUTHERN CALIFORNIA
Private Aircraft for Charter Flights to Los Angeles, CA
All of the charter flights we arrange are operated by FAR Part 135 or 121 (or foreign equivalent) Wyvern-certified air carriers, and we review the latest Wyvern PASS Reports detailing operator history, aircraft maintenance and pilot experience.
Thanks to the high-volume of private jet activity around the LA area, many aircraft are based in Southern California, and transient jets may become available for empty leg flights to LA.
Check out our Aircraft Gallery for more details on all of the planes available for your private flight, and if you don't see your preferred aircraft type listed below, speak to one of our LA air charter brokers and they will locate one for you.
Piston | Turbo Props
Beech Baron 58
Cessna 340
Cessna Conquest II
Cessna Grand Caravan
Cessna Stationair
Cirrus SR-22
King Air 90
King Air 100
King Air 200
King Air 250
King Air 300
King Air 350
Piaggio Avanti II
Pilatus PC-12
Piper Cheyenne
Piper Malibu
Piper Matrix
Piper Meridian
Piper Navajo Chieftain
Piper Seneca
View all Pistons and Turbo-Props
VLJ | Light Jets | Super Light
Beechjet 400 / 400A
Cessna Citation Bravo
Cessna Citation CJ
Cessna Citation CJ2 / CJ2+
Cessna Citation CJ3 / CJ3+
Cessna Citation CJ4 / CJ4+
Cessna Citation Encore
Cessna Citation M2
Cessna Citation Mustang
Cessna Citation Ultra
Eclipse 500
Hawker 400XP
Honda Jet
Learjet 31 / 31A
Learjet 35 / 35A
Learjet 40 / 40XR
Learjet 45 / 45XR (SLJ)
Nextant 400XT
Phenom 100
Phenom 300 (SLJ)
View all VLJ | Light Jets | Super Light
Midsize | Super Midsize Jets
Cessna Citation Excel / XLS
Cessna Citation Sovereign
Cessna Citation X (10)
Challenger 300 / 350
Falcon 50 / 50EX
Gulfstream G150 / G200 / G280
Hawker 700
Hawker 800 / 800A / 800XP / 850XPi
Hawker 900 / 900XP
Hawker 1000 / 4000
Learjet 55
Learjet 60 / 60XR
Legacy 500
View all Midsize and Super Midsize Jets 
Large | Heavy Jets
Challenger 601
Challenger 604 | 605
Challenger 850
Embraer Lineage 1000
Falcon 900 / LX
Falcon 2000 / EX / LX / LXS
Global 5000
Gulfstream G450
Gulfstream GIV / G4
Gulfstream GIV-SP / G4 SP
Learjet 70 /75 
Legacy 600
Legacy 650
View all Heavy | Large Jets
Long Range Jets
Falcon 5X
Falcon 7X
Falcon 8X
Global Express / XRS
Global 6000
Global 7000
Global 8000
Gulfstream GV / G5
Gulfstream G550
Gulfstream G600
Gulfstream G650 / ER
View all Long Range Jets
VIP Airliners
Airbus ACJ-318 Elite Corporate Jet
Airbus ACJ-319 VIP
Airbus ACJ-320 VIP
Airbus ACJ-321 VIP
Boeing Business Jet BBJ / BBJ2 / BBJ3
Boeing B-727 VIP
Boeing B-737 VIP
Boeing B-747 VIP
Boeing B-757 VIP
Boeing B-787 Dreamliner VIP
Bombardier CRJ-200
View all VIP Corporate Airliners
PRIVATE JET FROM LA TO LAS VEGAS
The route between (VNY) Van Nuys and (LAS) McCarran International is the most popular private jet route in the United States. Renting a private jet from LA to Las Vegas is the perfect way for both business and leisure travelers to fly in the utmost style, privacy and comfort. Learn more about arranging a private flight from Los Angeles to Las Vegas with ACA on-demand jet charter service.
Visit Los Angeles, CA | Private Jet to LA
Private Jet Charters > United States > California
The Los Angeles metropolitan area is home to the second-largest population in the United States, with more than 17 million people from all corners of the globe. It's home to the largest entertainment industry in the world and some of the wealthiest people in the country, including movie stars, filmmakers, executives, studio heads, athletes, and more.
The metropolitan area encompasses Los Angeles County, Orange County, and parts of San Bernardino County, Riverside County, and Ventura County. No matter where you're flying to or from in the Southern California area, our brokers can connect you to the best planes and the best rates for all your private flights in the LA area.
Attractions & Events
After arriving in LA via private jet, you'll be within reach of many of Los Angeles' best attractions and events. Head over to Beverley Hills, a high-end shoppers paradise and home to some of LA's most wealthy residents. If all that shopping causes you to work up an appetite, then check out Urasawa on Rodeo Drive, an intimate, luxurious restaurant with dishes crafted by renowned Japanese chef Hiro Urasawaa.
Make your way down Hollywood Boulevard and stroll the "Walk of Fame"; catch a selfie with your favorite star, or sink your hands into impressions left by celebrities at the TLC Chinese Theater, still often referred to as Grauman's Chinese Theatre.
Flying private with the family to Southern California? Take the I-5 southeast to Disneyland, located in Anaheim. If you're planning to visit the parks, families can stay at Disneyland's Grand Californian Hotel & Spa, an upscale hotel with an arts-and-crafts theme and convenient access to both Disney's California Adventure and Downtown Disney. Traveling with bigger kids? Check out Knott's Berry Farm, a popular theme park located just 8 miles away in nearby Buena Park with a variety of thrill rides.
Staples Center
1111 S Figueroa St
(213) 742-7100
http://www.staplescenter.com/
Los Angeles Convention Center
1201 S Figueroa St
(213) 741-1151
http://www.lacclink.com/
The Getty Center
1200 Getty Center Dr
310-440-7300
http://www.getty.edu/
Griffith Observatory
2800 E. Observatory Rd
213-473-0800
http://www.griffithobservatory.org/
Universal Studios Hollywood
100 Universal City Plaza
800-864-8377
http://www.universalstudioshollywood.com/
Disneyland
1313 Disneyland Dr, Anaheim
(714) 781-4565
https://disneyland.disney.go.com/
Six Flags Magic Mountain
26101 Magic Mountain Pkwy, Valencia
(661) 255-4100
https://www.sixflags.com/magicmountain
Pacific Park
380 Santa Monica Pier, Santa Monica
(310) 260-8744
http://www.pacpark.com/
California Science Center
700 Exposition Park Drive
323-724-3623
http://californiasciencecenter.org/
Griffith Park
4730 Crystal Springs Dr
(323) 913-4688
http://www.laparks.org/dos/parks/griffithpk/
Los Angeles County Museum of Art
5905 Wilshire Blvd
323-857-6000
http://www.lacma.org/
Natural History Museum of Los Angeles County
900 Exposition Blvd
213-763-3466
http://www.nhm.org/site/
Battleship USS Iowa BB-61
250 S Harbor Blvd
877-446-9261
http://www.pacificbattleship.com/
La Brea Tar Pits and Museum
5801 Wilshire Blvd
213-763-3499
http://www.tarpits.org/
Petersen Automotive Museum
6060 Wilshire Blvd
323-930-2277
http://petersen.org/
Executive Charter Flights
Business professionals looking to fly private jet charter to Los Angeles can benefit the most from our service. Our company is Wyvern certified, meaning we meet the same requirements set forth by many Fortune 500 corporate flight departments.
ACA specializes in executive jet charter service for business professionals, arranging flights exclusively on aircraft operated by FAR Part 135 or 121 (or foreign equivalent) air carriers.
If you're an executive assistant looking to arrange a private business jet for your executive team, let us become your personal assistant in private aviation. We're happy to answer all of your private aviation questions to provide a transparent, one-on-one consultative experience that gives you peace of mind when arranging your flight.
Does your business plan require a corporate charter flight to Los Angeles? ACA can take the hassle and stress away so your team can focus on your business. Let us arrange the business jet and flight itinerary that best suits your needs. If you already travel via a corporate fleet and one of your jets has suffered a mechanical problem, or you require a flight outside of your fleet's capabilities, we can arrange a supplemental lift in as little as 4 to 6 hours.
Luxury Hotels
Los Angeles has a lot to offer private luxury jet travelers, from the world's best live music scene and truly incredible nightlife, to a variety of hotels and resorts for luxury getaways, business trips, and special events.
Check out some of our top choices of hotels and resorts for luxury travelers staying in Los Angeles, California.
The Beverly Hills Hotel
9641 Sunset Blvd, Beverly Hills
(310) 276-2251
https://www.dorchestercollection.com/en/los-angeles/the-beverly-hills-hotel/
Montage Beverly Hills
225 N Canon Dr, Beverly Hills
(310) 860-7840
https://www.montagehotels.com/beverlyhills/
Beverly Wilshire Four Seasons
9500 Wilshire Blvd, Beverly Hills
(310) 275-5200
http://www.fourseasons.com/beverlywilshire/
The Peninsula Beverly Hills
9882 S Santa Monica Blvd, Beverly Hills, CA 90212
(310) 551-2888
http://beverlyhills.peninsula.com/en/default
L'Ermitage Beverly Hills
9291 Burton Way, Beverly Hills
(310) 278-3344
http://www.viceroyhotelsandresorts.com/en/beverlyhills
Sofitel LA
8555 Beverly Blvd
310-278-5444
http://www.sofitel.com/gb/hotel-0937-sofitel-los-angeles-at-beverly-hills/index.shtml
Four Seasons Hotel At Beverly Hills
300 S Doheny Dr
(310) 273-2222
http://www.fourseasons.com/losangeles/
SLS Hotel Beverly Hills
465 S La Cienega Blvd
(310) 247-0400
http://www.starwoodhotels.com/luxury/property/overview/index.html?propertyID=3171
Hotel Bel-Air
701 Stone Canyon Rd
(310) 472-1211
https://www.dorchestercollection.com/en/los-angeles/hotel-bel-air/
Chateau Marmont
8221 Sunset Blvd
(323) 656-1010
http://www.chateaumarmont.com/
The Ritz-Carlton, Los Angeles
900 W Olympic Blvd
(213) 743-8800
http://www.ritzcarlton.com/en/hotels/california/los-angeles
The Hollywood Roosevelt
7000 Hollywood Blvd
+1 (323) 856-1970
http://www.thehollywoodroosevelt.com/
Sunset Tower Hotel
8358 Sunset Blvd
(323) 654-7100
http://www.sunsettowerhotel.com/
Sunset Marquis Hotel and Villas
1200 Alta Loma Rd, West Hollywood
(310) 657-1333
http://sunsetmarquis.com/
The Redbury at Hollywood and Vine
1717 Vine St
(323) 962-1717
http://theredbury.com/hollywood/
The Langham Huntington, Pasadena
1401 S Oak Knoll Ave, Pasadena
(626) 568-3900
http://www.langhamhotels.com/en/the-langham/pasadena/
Sports & Entertainment
Los Angeles is home to one of the largest sports markets in the United States, hosting two teams in each of the four major professional sports.
Celebrities can often be found court-side at the Staples Center or sitting down the baselines of Dodger Stadium. Not only can our private air charter services get you to Los Angeles for an upcoming sporting event, but we can also arrange private helicopter charters to avoid congested LA traffic.
The NFL has returned to Los Angeles, with the Rams playing in the Coliseum, and the Chargers playing in the StubHub Center, that is until both teams move into the Los Angeles Stadium at Hollywood Park after its completion (projected for August 2019). The NBA's Lakers and Clippers share the Staples Center. The NHL's Kings also play in the Staples Center, while the Ducks host their games in Anaheim's Honda Center.
Located in the scenic Chavez Ravine, Dodger Stadium has been home of the Dodgers since 1962 – there aren't any trolleys in Los Angeles to dodge, but the name since moving from Brooklyn. The Angels, having bounced between Anaheim, LA, and now both, play their games at Angels Field in Orange County.
The LA Galaxy, one of the top teams in Major League Soccer, play their games at the StubHub Center in Irvine, while the expansion Los Angeles FC is slated to take the field in 2018 at the brand new Banc of California Stadium. Alumni from USC and UCLA can charter a private jet for rivalry weekend, whether the game's being played at the Rose Bowl or the Coliseum.
LA Lakers
Staples Center
www.nba.com/lakers/
LA Clippers
Staples Center
www.nba.com/clippers/
LA Dodgers
Dodger Stadium
losangeles.dodgers.mlb.com/
LA Angels of Anaheim
Angel Stadium
losangeles.angels.mlb.com/
LA Chargers
StubHub Center
www.chargers.com/
LA Rams
Los Angeles Memorial Coliseum
www.therams.com/
Anaheim Ducks
Honda Center
https://www.nhl.com/ducks
LA Kings
Staples Center
https://www.nhl.com/kings
LA Galaxy
StubHub Center
www.lagalaxy.com/
LA FC
Banc of California Stadium
www.lafc.com
USC Trojans
Los Angeles Memorial Coliseum
www.usctrojans.com/sports/m-footbl/usc-m-footbl-body.html
UCLA Bruins
Rose Bowl
http://www.uclabruins.com/index.aspx?path=football
Related Destinations
---
Request a Quote | Private Jet Charters in Los Angeles, CA
Request a Quote or give us a call at 1-888-987-5387 to speak with one of our Los Angeles Jet Charter representatives for your next luxury vacation, business trip, or special event.
Los Angeles and the entire Southern California area offer beautiful hotels and resorts on the beach or along rolling hills with incredible views of the surrounding valleys.
Whether you're chartering a private flight to the Los Angeles area for the lavish celebrity lifestyle, rocking out to your favorite bands at Coachella, catching a round of golf at one of over 100 courses in Palm Springs, or taking the family on a trip to Disney Land, there's something in Southern California for everyone.
Skip the lines at the busy airports and arrive in style with Air Charter Advisors. We will arrange a private jet charter to Los Angeles, Santa Barbara, San Diego, Santa Monica, and the surrounding areas of Southern California. If you're a part-time resident of Los Angeles, make sure to ask about our one-way empty leg specials!