ABOUT
WHO WE ARE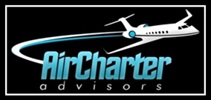 Air Charter Advisors is a boutique private jet charter broker located in the United States. Our services cater to some of the top fortune 500 firms, some of the worlds most sophisticated people, and affluent individuals that need our service. We are certainly not the largest in the industry, nor do we perform the most flights; to us, this is not a numbers game. Our number one priority for each and every flight is your safety, and the safety of your loved ones. Click here to Meet the President!
LOCATION
Our office is located in South Florida, within an hour's drive of several important airports for private aviation. Although the closest airport to our is Boca Raton Airport (KBCT), we can accommodate flights to depart or arrive anywhere in the world.
Local airports near the Air Charter Advisors office:
(KFXE) Fort Lauderdale Executive Airport
(KFLL) Fort Lauderdale – Hollywood International
(KHWO) North Perry Airport
(KPMP) Pompano Beach Airpark
(KBCT) Boca Raton Executive Airport
(KPBI) Palm Beach International Airport
(KMIA) Miami International Airport
(KOPF) Opa-Locka Executive Airport
(KTMB) Kendall-Tamiami Executive Airport
Please don't be fooled by our location. We service the entire globe! You may be thinking, "If I am departing from San Diego, why would I deal with a Miami/Fort Lauderdale Company?" the answer is below:
We may not be based at the airport you will depart or arrive into for your journey, but we can arrange aircraft in your local area and WILL be competitive with your local charter company. Check out our most popular private flight destinations, and try us out and contact us for a Free Quote!
OUR MISSION
Our #1 goal is passenger safety. Ask us to prove it, and we will show you how we differ from our competitors. You may also visit the following pages, Star Operator Network, or Private Jet Charter Safety. We promise to provide you with stellar service, and a flight experience that is unmatched in the industry.
We appreciate a more personalized service, and in return our business model allows us to provide 110% to every client, for every flight. We have a motto in our office "We are only as good as our last flight", so always expect the best!