Private Flights to Philadelphia, PA
Destinations > United States > Pennsylvania
Charter a private flight to Philadelphia, known as the the City of Brotherly Love. Also known as Philly for short, it's one of the most historically significant cities in the United States, and a popular area for business, government and luxury charter flights.
Renting a private jet to Northeast Philadelphia Airport (KPNE) or Philadelphia International (PHL) is the best way to get to and from the city, and our team is here to offer the highest standards in executive and leisure travel.
Air Charter Advisors offers on-demand private jet charter service to/from Philadelphia, and with access to thousands of private aircraft around the world, we're confident we can arrange the right aircraft for your trip, whether you're flying internationally or domestically.
---
---
Philadelphia Air Charter Advisors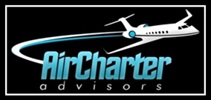 Our private jet charter company is Wyvern-certified, and all of the aircraft we use for private charter flights are operated by FAR Part 135 (or foreign equivalent) air carriers. Our distinguished list of clients includes royal family members, heads of state and C-level executives from major corporations; we also fly celebrities, personal assistants and leisure travelers from around the world.
Enjoy the peace of mind you get from working with a jet charter broker you can trust, and let Air Charter Advisors be your local and global aviation solution for luxury air travel, aircraft acquisition and private jet management.
Call or request a quote for your charter flight to Philadelphia. Our team is here to help you with all of your private aviation needs, from booking your private jet and creating its flight itinerary to arranging gourmet in-flight catering, luxury ground transportation or meeting any other requests you may have – consider Philadelphia Jet Charter your one-stop shop for all things private aviation in the Keystone State.
---
Airports for Private Charter Flights to/from Philadelphia, PA
Our Philadelphia private jet charter service was created to provide busy corporate executives, executive assistants, and leisure flyers in Philadelphia and its surrounding metropolitan area with a one-on-one consultative aviation experience. When using our on-demand air hire service, you can depart or arrive into any of the following local airports in the area:
(KPHL, PHL) Philadelphia International Airport – Philadelphia, PA
Runway: 12,000 feet | FBO: Atlantic Aviation
(KPNE, PNE) Northeast Philadelphia Airport – Philadelphia, PA
Runway: 7,000 feet | FBO: Atlantic Aviation
(KTTN, TTN) Trenton–Mercer Airport – Trenton, NJ
Runway: 6,006 feet | FBO: FlightServ – Signature Flight Support
(KDYL, DYL) Doylestown Airport – Doylestown, PA
Runway: 3,002 feet | FBO: Leading Edge Aviation
(KLOM, LOM) Wings Field Airport – Philadelphia, PA
Runway: 3,700 feet
(KVAY, VAY, LLY) South Jersey Regional Airport – Mount Holly, NJ
Runway: 3,881 feet
(N14) Flying W Airport – Lumberton, NJ
Runway: 3,496 feet
Click here for more information on private jet airports Philadelphia.
---
Related Destinations:
---
Visit Philly | Private Jet to Philadelphia
Destinations > United States > Pennsylvania
Rent a private jet to Philadelphia, one of the most historically and culturally important cities in the United States, and one of the largest cities in the Mid-Atlantic region.
Philadelphia is the largest city in the state of Pennsylvania, and home to the 5th largest population in the United States. The city is situated just east of New Jersey and North of Delaware across the Delware River, and its metropolitan area covers areas of all three states.
The former capital of the United States, the city has played a major role in the history and life of the nation, with much of it on display at the Liberty Bell, Independence Hall (where the Declaration of Independence and Constitution were signed) and other American Revolutionary sites. It's also famous for its iconic steps at the Philadelphia Museum of Art, immortalized by the film "Rocky."
Philadelphia's colonial legacy has left behind a wealth of world class architecture, universities, museums, companies and laboratories. The city has also become an important center for culture & arts over the past few decades as the city rebounds from its mid-20th century decline.
Attractions & Activities
Philly cheese-steaks, music festivals, gourmet foods, beautiful parks: these are all things that Philly does extremely well.
Spend an evening in one of the United States' oldest bars, McGillin's Olde Ale House. Serving beers since Lincoln was in office, McGillin's knows a thing or two about showing guests a good time. If you're feeling hungrier than you are thirsty, head to one of the many 5-star restaurants that occupy the different Philly districts.
A Mano is a popular Italian restaurant that fully believes in minimalism. The almost sparse entrees come out and set fireworks off on your taste buds, and still fill you up. Whether you choose to eat, drink, or explore, this eclectic city has something for everyone. But to help narrow down your options, read on for a list of the city's best attractions.
Yards Brewing Company
901 N. Delaware Ave
215.634.2600
http://yardsbrewing.com/
Fireman's Hall
149 N. Second
215-923-1438
http://www.firemanshall.org/
Benjamin Franklin's Grave
5th and Arch Streets
215-922-1695
http://www.visitphilly.com/history/philadelphia/christ-church-burial-ground/
Chemical Heritage Foundation
315 Chestnut Street
215-925-2222
http://www.chemheritage.org/
Masonic Temple
1 North Broad Street
215-988-1917
http://pamasons.org/
Mann Center for the Performing Arts
5201 Parkside Avenue
215-546-7900
http://www.manncenter.org/
Liberty Bell
6th St & Market St
(215) 965-2305
https://www.nps.gov/inde/learn/historyculture/stories-libertybell.htm
Executive Charter Flights
If you're an executive or business professional flying private to the Philadelphia area, our private jet charter brokers can arrange the perfect flight for your needs with our direct access to thousands of luxury private jets and aircraft.
Air Charter Advisors allows clients to select their aircraft from a wide variety of sleek, efficient business aircraft. Our team has years of experience working with a wide range of passengers, providing exceptional service to heads of state, celebrities, and top business executives alike.
ACA Executive Jet Charter
Long-range jets such as a GulfstreamV/G500/G550 are the perfect way to fly your corporate team across the country or overseas, reaching domestic destinations such as New York, Chicago and Boston in just a couple of hours, while London, Berlin and Paris are only about 6-8 hours away (depending on aircraft type). Rates for larger, long-range jets can vary between $6,500 – $9,000 hour, based on routing, scheduling and other factors.
If you're flying within Pennsylvania or to a nearby by state, efficient mid-size jets such as a Hawker (700/750XP, 800/800XP/850, 900XP) or Cessna Citation VII are ideal for departures from general aviation airports in the region, especially at popular business jet hubs such as (KPNE) Northeast Philadelphia Airport and (KPHL) Philadelphia International Airport.
No matter which aircraft type you prefer, our friendly private aviation agents will be available to you 24/7 to help plan your upcoming private corporate flight to Philadelphia, Pennsylvania. Our team will look into available empty legs and potential one-way routing to offer the most competitive quotes possible.
Luxury Hotels
While it might not actually always be sunny in Philadelphia, the city of brotherly love still has plenty to offer. From the mouth-watering delicacy that is the original Philly cheese-steak to Benjamin Franklin's final resting place, Philly is a place of culture and history that shouldn't be overlooked.
As the original capital of the United States, Philly is full of antebellum charm mixed in with billion dollar skyscrapers, historical mixed with modern, and fun mixed with business. This eclectic mix has bred a booming tourism industry, so there are plenty of luxury lodgings options in Philly. From The Rittenhouse, the epitome of classic luxury, to its boutique sister location, guests will enjoy breathtaking views of the Philly skyline and impeccable service at each location.
We've narrowed down the rest of the list to only the best locations. Read on for our jet charter team's list of the best places to lay your head in the city. If you have any other questions, please contact one of our air charter brokers to discuss the options for your private flight.
The Rittenhouse Hotel
210 W Rittenhouse Square
(215) 546-9000
http://www.rittenhousehotel.com/
Hotel Sofitel
120 S 17th Street
215-569-8300
http://www.accorhotels.com/sofitel-philadelphia/
Rittenhouse 1715 A Boutique Hotel
1715 Rittenhouse Square
215-546-6500
http://www.rittenhouse1715.com/
Hotel Monaco
433 Chestnut St
(215) 925-2111
http://www.monaco-philadelphia.com/
The Franklin at Independence Park
401 Chestnut St
(215) 925-0000
http://www.marriott.com/the-franklin-hotel-at-independence-park/
Renaissance Airport Hotel
500 Stevens Dr
(610) 521-5900
http://www.marriott.com/renaissance-philadelphia-airport/
Loews Hotel
1200 Market St
(215) 627-1200
https://www.loewshotels.com/philadelphia-hotel/
---
Additional Airports
(KCKZ, CKZ) Pennridge Airport – Perkasie, PA
Rwy: 4,211 feet | FBO: Pennridge Airport
(KOQN, OQN) Brandywine Airport – West Chester, PA
Runway: 3,347 feet | FBO: New Brandywine Aero
(KUKT, UKT) Quakertown Airport – Quakertown, PA
Runway: 3,210 feet | FBO: Heartwood Aviation
(KPTW, PTW) Heritage Field – Pottstown, PA
Runway: 3,371 feet | FBO: Penn Airways
(KXLL, XLL) Allentown Queen City Municipal – Allentown, PA
Runway: 3,949 feet
(KABE, ABE) Lehigh Valley International – Allentown, PA
Runway: 7,599 feet
(KWRI, WRI) Joint Base McGuire–Dix–Lakehurst –  Wrightstown, NJ
Runway: 10,014 feet | Private: prior permission required
Smaller Airfields
(47N) Central Jersey Regional – Manville, NJ
Rwy: 3,510 feet | FBO: 47N
(17N) Cross Keys Airport – Cross Keys, NJ
Rwy: 3,500 feet | FBO: Cross Keys Airport
(3NJ6) Inductotherm Airport – Rancocas, NJ
Rwy: 4,002 feet | Private: prior permission required
(N87) Trenton-Robbinsville Airport – Robbinsville, NJ
Rwy: 4,275 feet
(19N) Camden County – Berlin, NJ
Rwy: 3,094 feet
(39N) Princeton Airport – Princeton/Rocky Hill, NJ
Rwy: 3,499 feet
(N81) Hammonton Municipal – Hammonton, NJ
Rwy: 3,601 feet
---
Request a Quote | Philadelphia Jet Charter
Request a Quote or give us a call at 1-888-987-5387 to speak with one of our brokers for your next luxury vacation, business trip, or special event. Whether flying private for business based in its tri-state metropolitan area, or leisure at one of the luxury hotels, we can help arrange the aircraft and flight itinerary that best suit your needs.
Our jet charter brokers provide personalized, one-on-one service that exceeds every expectation. We value your privacy and safety beyond all else, and strive to make each private flight the best yet. Our team is available for you by phone and email 24 hours a day, 7 days a week. You'll always be taken care of when using our services, no matter what time of day. Request a quote or call us to arrange your private chartered flight to Philadelphia, Pennsylvania.