Private Jet Charter Philadelphia
Private Charter Flights to/from Philadelphia, PA
Charter a private flight to/from Philadelphia, known as the City of Brotherly Love. Also known as Philly for short, it's one of the most historically significant cities in the United States, and a popular area for business, government and luxury charter flights.
Renting a private jet to Northeast Philadelphia Airport (KPNE) or Philadelphia International (PHL) is the best way to get to and from the city, and our team is here to offer the highest standards in executive and leisure travel.
Air Charter Advisors offers on-demand private jet charter flights to/from Philadelphia, and with access to thousands of private aircraft around the world, we're confident we can arrange the right aircraft for your trip, whether you're flying internationally or domestically.
Philadelphia Air Charter Advisors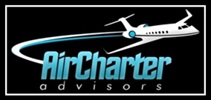 Our private air charter company is Wyvern-registered, and all of the aircraft we use for private charter flights are operated by FAR Part 135 (or foreign equivalent) air carriers. Our distinguished list of clients includes royal family members, heads of state and C-level executives from major corporations; we also fly celebrities, personal assistants and leisure travelers from around the world.
Enjoy the peace of mind you get from working with a jet charter broker you can trust, and let our Philadelphia Air Charter Advisors be your local and global aviation solution for luxury air travel.
Call or request a quote for charter flights to/from Philadelphia. Our team is here to help you with all of your private aviation needs, from booking your private jet and creating its flight itinerary to arranging gourmet in-flight catering, luxury ground transportation or meeting any other requests you may have – consider us your one-stop shop for all things private aviation in Philadelphia.
Cost to Charter a Private Jet in Philadelphia, PA
The cost to charter a private flight to/from Philadelphia, PA starts at around $2,000 an hour* in a turboprop, $5,000 an hour* in a light jet, $7,000 an hour* in a midsize jet, and $10,000 an hour* or more for a long range jet or VIP airliner. Learn more about the factors that go into hourly charter rates & private jet rental costs.
Hourly Charter Rates in Philadelphia, PA*
Pistons
$1,000 – $2,000/hour
Turbo-props
$1,500 – $3,000/hour
Very Light Jets (VLJ)
$2,500 – $3,500/hour
Light Jets
$3,500 – $4,800/hour
Super Light Jets
$4,250 – $5,250/hour
Midsize Jets
$4,800 – $6,000/hour
Super Midsize Jets
$6,000 – $7,500/hour
Heavy Jets
$8,500 – $10,500/hr
Long Range Jets
$12,000 – $15,000/hr
VIP Airliners
$18,000 – $30,000/hr
* Hourly charter rates in Philadelphia, PA will vary depending on aircraft make, model and year, as well as amenities, routing, fuel prices, and scheduling/availability.
Private Jet Airports in Philadelphia
Private flights to the Philadelphia area can choose from 3 centrally located private jet airports, as well as 4 additional airfields suitable for piston and turboprop aircraft.
Flights can be arranged into the city's main aviation hub, Philadelphia International, however, the most popular choice for business and luxury jets is Northeast Philadelphia (PNE), featuring a 7,000 foot runway, 2 dedicated FBO's, and 24 hours customs services. Trenton-Mercer is another option focused on general and business aviation, and allows clients to arrive on the north side of the city.
Doylestown, Wings Field, South Jersey Regional, and Flying W all feature runways over 3,000 feet in length, and offer flexible routing options for flights on smaller piston and prop planes.
(KPHL, PHL) Philadelphia International Airport – Philadelphia, PA
Runway: 12,000 feet
FBO: Atlantic Aviation
Customs & Immigration: 06:00 – 22:00 ; +1 215 863 4272
Website: http://www.phl.org/
(KPNE, PNE) Northeast Philadelphia Airport – Philadelphia, PA
Runway: 7,000 feet
FBO: Atlantic Aviation – North Philadelphia Jet Center
Customs & Immigration: 24hrs PNR
Website: https://www.phl.org/PNE/
(KTTN, TTN) Trenton–Mercer Airport – Trenton, NJ
Runway: 6,006 feet
FBO: FlightServ – Signature Flight Support
Customs: Yes
Website: http://www.mercercounty.org/trenton-mercer-airport
(KDYL, DYL) Doylestown Airport – Doylestown, PA
Runway: 3,002 feet
FBO: Leading Edge Aviation
Website: http://www.doylestownairport.com/
(KLOM, LOM) Wings Field Airport – Philadelphia, PA
Runway: 3,700 feet
Website: https://www.flyadvanced.com/blue-bell-pa-lom
(KVAY, VAY, LLY) South Jersey Regional Airport – Mount Holly, NJ
Runway: 3,881 feet
Website: http://southjerseyairport.com/
(N14) Flying W Airport – Lumberton, NJ
Runway: 3,496 feet
Website: http://www.flyingwairport.com/
---
Private Jet to Philadelphia, PA, USA
Destinations > United States > Pennsylvania
Rent a private jet to Philadelphia, one of the most historically and culturally important cities in the United States, and one of the largest cities in the Mid-Atlantic region.
Philadelphia is the largest city in the state of Pennsylvania, and home to the 5th largest population in the United States. The city is situated just east of New Jersey and North of Delaware across the Delware River, and its metropolitan area covers areas of all three states.
The former capital of the United States, the city has played a major role in the history and life of the nation, with much of it on display at the Liberty Bell, Independence Hall (where the Declaration of Independence and Constitution were signed) and other American Revolutionary sites. It's also famous for its iconic steps at the Philadelphia Museum of Art, immortalized by the film "Rocky."
Philadelphia's colonial legacy has left behind a wealth of world class architecture, universities, museums, companies and laboratories. The city has also become an important center for culture & arts over the past few decades as the city rebounds from its mid-20th century decline.
---