New Haven Jet Charter
Private Flights to New Haven, CT
Call our New Haven Jet Charter brokers and book your private jet charter to New Haven, a city located along the northern shores of the Long Island Sound in New Haven County, Connecticut.
Home to the world-renowned Yale University and more than 850,000 people, Greater New Haven is the second-largest city in Connecticut, and part of the NYC metropolitan area.
Hiring a private plane to Tweed New Haven Airport (HVN) is the most convenient, secure, and comfortable way to arrive in Connecticut, and our team is available around the clock to assist with all your business & luxury aviation needs.
New Haven Air Charter Advisors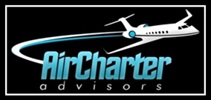 Air Charter Advisors offers the highest levels in safety and service for charter flights to/from New Haven and surrounding areas of the Northeast. Clients can enjoy pay-as-they-fly service, and the most straight-forward, transparent booking process in the industry. We're also a Wyvern-certified broker, giving you peace of mind knowing we carry one of the highest safety accreditations in aviation.
We review third-party audits detailing the history/performance or aircraft, operators, and pilots, ensure compliance with our rigorous standards while eliminating any unnecessary risks. All of the private airplanes we arrange are operated by Part 135 or 121 (or foreign equivalent) air carriers, and they're flown by two pilots with extensive hours flying the make/model plane you're hiring.
We can also help corporate flight departments and VIP flyers with jet card memberships, fractional aircraft ownership, private jet acquisitions, and aircraft sales; ACA can even manage and market your private plane using the largest online marketplace for on-demand jet charters. Call us at 1-888-987-5387 or request a jet charter quote, and our brokers will arrange your charter flight to New Haven, CT.
---
Airports for Private Charter Flights to New Haven, CT
Clients will most often arrive/depart using Tweed New Haven Airport (HVN), the city's main airport featuring a 5,600 foot runway and a private terminal/FBO. Additional options within 20 miles can be found in Bridgeport, Meridian and Oxford, and may reduce the cost of your jet charter. Speak to one of our air charter brokers to find out which airport best suits your charter flight.
(KHVN, HVN) Tweed New Haven Airport – New Haven, CT
Runway: 5,600 feet | FBO: Robinson Aviation
(KBDR, BDR) Igor I. Sikorsky Memorial Airport – Bridgeport, CT
Runway: 4,761 feet | FBO: Atlantic – Three Wing – Volo Aviation
(KMMK, MMK) Meriden Markham Municipal Airport – Meriden, CT
Runway: 3,100 feet
(KOXC, OXC) Waterbury–Oxford Airport – Oxford, CT
Runway: 5,800 feet | FBO: Atlantic Aviation
Visit New Haven | Private Jet to Connecticut
Destinations > United States > Connecticut
Fly private to New Haven, a coastal city located along the Long Island Sound in southern Connecticut. New Haven offers four airports within 20 miles, and three of them feature private terminals, making it an ideal destination for your charter flight.
New Haven is home to Yale University, the third-oldest university in the United States, and one of nine institutions of higher learning chartered before the American Revolution. Although the city is quite residential, it's home to a vibrant nightlife scene, and visitors can enjoy plenty of shops, cafes, and high-rated restaurants featuring a variety of ethnic cuisines.
There's more pedestrian activity here than any place between NYC and Boston, as reported by the Hartford Courant, and it's revered as one of the most cycling-friendly cities in New England, with riding opportunities available at nearby East Rock Park, West Rock State Park, and Sleeping Giant State Park.
Formerly a thriving manufacturing center, the city suffered from rapid industrial decline following the war. This created an economy focused on service providers, particularly in education and health care, while agriculture, construction, mining, manufacturing, transportation, finance, and real-estate round out the rest of it's modern economy.
Tweed Airport is very popular with private jets and tourists wanting to visit the Connecticut shoreline, and the airport can become overcrowded leading up to events at Yale University, most notably commencement events; it also receives a spike in traffic leading up to the annual New Haven Open at Yale tennis tournament.
---
Aircraft Options for New Haven Private Flights
When arranging your charter flight with ACA, you'll gain access to a wide variety of planes across the country and around the world, ranging from pistons and props like Cessnas and Pipers, to private jets like Gulfstreams, Globals, and Boeing Airliners.
Every plane is designed to perform specific missions taking into account range, speed, comfort levels, passenger amounts and other factors. After providing your trip details, our brokers will find the ideal aircraft options for your flight based on these variables, allowing you to take a cost-effective charter flight, or luxurious flight on a sleek private jet. You may even be able to save by charter an empty leg private jet, so make sure to ask about empty leg availability for your private flight.
Check out our Aircraft Gallery for more information on the available aircraft we arrange, and contact us if you don't see your preferred aircraft listed here.
---
Additional Airports
Clients flying private to Connecticut can choose from the following additional airport located between 25 and 50 miles from downtown. If you're looking for a private jet airports across the sound in Long Island, check out our NY state aviation page.
(4B8) Robertson Field – Plainville, CT
Runway: 3,665 feet | FBO: Interstate Aviation
(KDXR, DXR) Danbury Municipal Airport – Danbury, CT
Runway: 4,422 feet | FBO: Reliant Air
(KHFD, HFD) Hartford-Brainard Airport – Hartford, CT
Runway: 4,417 feet | FBO: Hartford Jet Center
(KBDL, BDL) Bradley International Airport – Windsor locks, CT
Runway: 9,510 feet | FBO: Tac Air – Signature Flight Support
(KGON, GON) Groton Airport – Groton, CT
Runway: 5,000 feet | FBO: Mystic Jet Center
(7B6) Skylark Airpark – Warehouse Point, CT
Runway: 3,242 feet
(KIJD, IJD) Windham Airport – Willimantic, CT
Runway: 4,271 feet
---
Related Destinations
---
Request a New Haven Jet Charter Quote
Request a Quote or give us a call at 1-888-987-5387 to speak with one of our Private Jet Charter New Haven brokers for your next luxury vacation, business trip, or special event.