Hamptons Jet Charter
Charter Flights to East Hampton, NY
Destinations > United States > New York
Charter a private flight to The Hamptons, a series of seaside villages and hamlets within the towns of Southampton and East Hampton, located on eastern Long Island, New York.
The Hamptons are famous as a summer destination for affluent New York and New England residents, and home to some of the most expensive real estate in the nation.
Home to long stretches of beach that frame an interior of farmlands, towns, and villages, you'll find an array of 18th-century shingle-covered buildings and massive seaside "cottages" hidden behind tall boxwood hedges, perfectly trimmed privets, and a variety of well-manicured topiaries.
Air Charter Advisors is your source for private air charter service to/from the Hamptons, whether you're chartering flight to a romantic weekend getaway, a fun-filled week with the family, or a one-way flight to your vacation home. Our access to a network of thousands of private planes located around the world allows us to connect you to the perfect aircraft with competitive charter rates, and the highest service standards in private aviation.
Hamptons Air Charter Advisors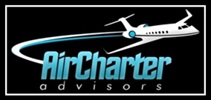 The #1 priority when arranging East Hampton charter flights is the safety and comfort of our clients. Our standards are some of the highest in the industry, and our jet charter brokers are certified by Wyvern, one of the highest safety and due diligence accreditations in private aviation. We've pledged to go above and beyond what is required by other brokers, giving clients peace of mind when working with us.
We arrange flights for many extremely high-net-worth individuals, and they come to us looking for the possible options for their charter flight. All of the planes that we arrange are Part 135 or 121 certified (or foreign equivalent), and carry substantial insurance policies. We review third-party safety audits to ensure compliance before presenting aircraft options, and pilots must have high levels of experience flying the make/model you charter.
From the moment you begin working on your private flight with ACA, you'll have an aviation advisor to assist with all of your private air travel. From empty leg charter flights to the Hamptons, one-way flights, and VIP private jet service, to medical air charters, helicopter lifts, yacht rentals, and luxury concierge services, we use our experience and relationships in private aviation to present the best, most cost-effective options for every trip.
Jetsetters and corporate flight departments can benefit from our aircraft acquisition/sale services, and we can assist frequent flyers with jet card memberships and fractional ownership programs. Our clients have included Fortune 500 executives, affluent families, VIP/celebrities, members of the US and foreign governments, and various global organizations.
Request a quote now, or give us a call at 1-888-987-5387 to book your private flight to The Hamptons and surrounding areas of Long Island, New York. Our mission is the advise our clients, not offering a high-pressure sales pitch. Whether you book with us or not, our transparent, one-on-one consultative jet charter service is available 24 hours a day, 7 days a week, and we're here to make sure your needs are met exactly when they need to be.
---
Airports for Private Flights to the Hamptons
There are a variety of ways to get to the Hamptons via private air charter. Clients can rent a private jet to New York City and charter a helicopter to a variety of airports and helipads in the Hamptons, while residents of New York and New England can fly directly to the private FBO at East Hampton (HTO) by hiring a piston or turboprop aircraft.
If you're a resident of Westhampton/Westhampton Beach, Francis S. Gabreski Airport (FOK), formerly known as the Suffolk County Airport, is equipped with three jet runways and a private FBO terminal for fast, discrete arrivals.
(KHTO, HTO) East Hampton Airport – East Hampton, NY
Longest Runway: 4,255 feet | FBO: Sound Aircraft Services
(KMTP, TMP) Montauk Airport – Montauk, NY
Longest Runway: 3,246 feet
(21N) Mattituck Airport – Mattituck, NY
Longest Runway: 2,200 feet
(KFOK, FOK) Francis S. Gabreski Airport – Westhampton Beach, NY
Longest Runway: 9,000 feet | FBO: Sheltair Aviation Services
Heliports
While helicopters may arrive using one of the main airports listed above, there are several heliports dedicated to helicopter taxi service direct from John F Kennedy (JFK), LaGuardia (LGA), Teterboro (TEB), Westchester/White Plains (HPN) or Long Island MacArthur (ISP).
(4NY5) Bistrians Heliport – East Hampton, NY
Helipad: 30 x 30 ft | (private use)
(87N) Southampton Heliport – Southampton, NY
Helipad: 44 x 44 ft
(5NK3) Westhampton Beach Heliport – Westhampton Beach, NY
Helipad: 84 x 78 ft
(NK48) Eastern Long Island Heliport – Greenport, NY
Helipad: 40 x 40 ft
---
Related Destinations
---
Visit the Hamptons | Private Jet to East Hampton
Destinations > United States > New York
The villages and hamlets of the Hamptons are known for their significant population spikes during the summer, although its become a year-round destination for New Yorkers seeking some R&R during their weekends.
The most frequently requested routing include charter flights from Boston to East Hampton, and private planes/helicopters from Teterboro to East Hampton. In fact, East Hampton Airport (HTO) was reported by the New York Times as the most popular destination for helicopters flying from New York City, recording more than 2,400 arrivals/departures during the first half of 2007.
The Hamptons and its society are often featured in films and on television, with wealth being the central theme, and rightfully so. The towns and villages went from good potato ground focused on farming/agriculture to a fashionable summer resort for the country's wealthiest families.
Some of the most expensive, luxurious residential properties in the U.S. are found in the Hamptons;  Sagaponack, Water Mill and Bridgehampton were named as the 1st, 6th, and 8th most expensive ZIP Codes in the nation by Business Week magazine, respectively.
Whether you're looking for elegant dresses and handsome suits or swimwear and shoes, there's an outlet for jet travelers of every style. East Hampton is also known for its maritime cuisine, fresh seafood, and the five-star restaurants that carefully prepare it.
Maritime History
East Hampton became a whaling capital after residents discovered whales beaching themselves the along South shore; it was happened so frequently that the proper handling of these whales was written into the town laws. As the demand for whale products grew, new harvesting techniques were created, but soon enough, they were no longer content for harvesting beached whales and began harvesting live whales that were coming near shore.
The town's original harbor, Northwest Harbor, was relocated to Sag harbor after Northwest Landing was too shallow for larger ships. The port rivaled the one in New York City, employing more than 800 men across 60 whale ships at its peak in the late 1850's, and it was featured in Moby Dick, the famous novel by Herman Melville.
Today, East Hampton continues to maintain its large maritime presence, with the nearby hamlet of Montauk being the state of New York's largest fishing port. The Town of East Hampton is also renowned for its commercial sports fishing, made particularly famous by Frank Mundus, the inspiration behind the shark hunter "Quint" in the movie Jaws.
---
Aircraft Options for East Hampton Charter Flights
When arranging your flight to East Hampton with Air Charter Advisors, you'll be connected to a network of private aircraft located across the United States ranging from Helicopters, Piston and Turboprop aircraft; to Lear Jets, Hawkers, Gulfstreams, Challengers; and Luxury Airliners for large groups and special events.
Since each private plane is designed to perform a specific mission, the flight distance, speed, comfort levels and passenger amounts vary between makes and models. After reviewing your goals with one of our air charter brokers, we'll present a variety of private planes that best suit your flight to the Hamptons.
Check out our Aircraft Gallery for more information on the airplanes available for your private flight, and contact us if you don't see your preferred aircraft listed below.
---
Additional Long Island Airports
The following airports are available for your private flight, located between 25 – 50 miles from the Hamptons. Helicopter charters can easily be arranged from any airport in the Long Island/New York area.
(CTO, 3C8) Calverton Executive Airpark – Calverton, New York
Longest Runway: 10,001 feet
(1N2) Spadaro Airport – East Moriches, New York
Longest Runway: 2,400 feet
(KHWV, HWV, WSH) Brookhaven Airport – Shirley, New York
Longest Runway: 4,224 feet
(23N) Bayport Aerodrome – Bayport, New York
Longest Runway: 2,740 feet
(KISP, ISP) Long Island MacArthur Airport – Islip, New York
Longest Runway: 7,006 feet | FBO: Hawthorne Global Aviation – New York Jet – Sheltair
---
East Hampton Jet Charter Services | Request a FREE Quote
Request a Quote or give us a call at 1-888-987-5387 to speak with one of our Hamptons air charter brokers and arrange your private flight to East Hampton, NY. We can connect you to a fleet of aircraft ranging from Cessnas and King Airs to Gulfstreams and Global jets, and our private jet charter services can add hours to your day in the Hampton while avoiding missed connections, security lines, delays/cancellations, and inconvenient/unavailable scheduling.