Private Jet Charter Hartford
Private Flights to/from Hartford, CT
Air Charter Advisors is your source for private jet charter services in Hartford, the capital and third-largest city in the state of Connecticut.
Hartford's known as the "Insurance Capital of the World", thanks to the region's major industry, and serving as home to the headquarters for several insurance companies.
There are 6 airports to choose from when arranging Hartford jet charter service, and most feature private terminals for quick arrivals & departures and FBO services for passengers, pilots and aircraft.
Our private aviation services add flexibility and convenience to your business and leisure travel, and our luxury concierge services such as catering, ground transportation, and yacht charters can be arranged to complement your private flight. We can also arrange medical charter flights, empty leg charter flights, last-minute charters and helicopter transfers across New England.
Hartford Air Charter Advisors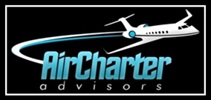 With so many charter brokers online and making cold calls, it can be hard to figure out who's standards fall in line with yours. Not all brokers follow the same standards, and some don't follow any. There are no rules set forth by the FAA, and the barriers for entry are set very low. Our number one priority for all of the flights we arrange is the safety of our passengers. We've proven it by becoming one of a select number of Wyvern charter brokers worldwide, one of the highest safety and due diligence accreditations available.
Using their third-party auditing tools, we review aircraft and operator history for each flight to locate the best options for your flight, no matter where you're flying to or from. All of the planes we utilize are operated by Part 135 or 121 (or foreign equivalent) air carriers, flown by pilots with a wealth of flight-time in the make/model plane you're renting.
Our Hartford Air Charter Advisors are available to corporate flight departments and VIP travelers for jet card memberships, fractional ownership programs, private jet acquisitions and aircraft sales; we can also manage and market your private plane using the largest online marketplace in private aviation.
Call us at 1-888-987-5387 or send in a quote request, and our brokers will review all of the aircraft and airports available for your charter flight to Hartford, CT.
---
Airports for Private Flights to Hartford, Connecticut
Choose between the following airports for your charter flight, all located within 20 miles of the city. The most frequently private flight request we receive is for Hartford–Brainard (HFD), located just 3 miles southeast of downtown, and home to a private FBO terminal (Hartford Jet Center). Larger jets can utilize the private terminal at Bradley Intl (BDL), located just 9 miles to the north. Piston and turboprop aircraft can fly in/out of smaller airfields in nearby Meridian, Simsbury, and Plainville.
(KHFD, HFD) Hartford–Brainard Airport – Hartford, CT
Runway: 4,417 feet
FBO: Hartford Jet Center
(KBDL, BDL) Bradley International Airport – Windsor Locks, CT
Runway: 9,510 feet
FBO: TacAir – Signature Flight Support
Additional Airports
Aircraft Options for Hartford Jet Charter Service
Air Charter Advisors connects clients to a fleet of aircraft worldwide, ranging from pistons and props to Gulfstreams and Boeing Airliners in Hartford, CT and throughout New England.
Every plane is designed to perform specific missions regarding range, speed, level of comfort, and passenger count. After speaking with one of our brokers, we'll provide you with the ideal options for your flight to/from Hartford, CT based on these factors, allowing you to hire a cost-effective aircraft, or New England's most lavish private jet.
Check out our Aircraft Gallery for more information on the planes available for your private flight, and contact us if you don't see your preferred aircraft listed below.
Additional Airports in Connecticut & Massachusetts
When arranging your private flight to the Connecticut/Massachusetts area, you can choose to arrive/depart using one of the following private jet airports located between 20-30 miles outside of Hartford, CT.
(KBAF, BAF) Westfield-Barnes Regional Airport – Westfield/Springfield, MA
Longest Runway: 9,000 feet | FBO: Rectrix Aerodrome Center
(KIJD, IJD) Windham Airport – Willimantic, CT
Longest Runway: 4,271 feet
(KSNC, SNC) Chester Airport – Chester, CT
Longest Runway: 2,722 feet
(KCEF, CEF) Westover Metropolitan Airport – Springfield, MA
Longest Runway: 11,598 feet | FBO: Westover Airport
(KOXC, OXC) Waterbury–Oxford Airport – Oxford, CT
Longest Runway: 5,800 feet | FBO: Atlantic Aviation
Visit Hartford | Private Jet to Connecticut
Private Jet Charters > United States > Connecticut
Book your private flight to Hartford, the capital city of the U.S. state of Connecticut, and a popular destination for business jet rentals & executive charter flights.
Founded in 1635, Hartford is one of the oldest cities in the United States. The city is also home to Wadsworth Atheneum, the oldest public art museum in the United States; Bushnell Park, the oldest publicly funded park; The Hartford Courant, the country's oldest continuously published newspaper; and Hartford Public High School, the second-oldest secondary school in the nation.
Hartford was the richest city in the United States for several decades after the American Civil War came to end, mostly thanks to industrialist and firearms pioneer Samuel Colt.
Later in the 19th century, Samuel Clemens, better know as Mark Twain, lived in the city between 1874 to 1891, in an American High Gothic stylehouse designed by Edward Tuckerman Potter. You can visit and tour Mark Twain's home and museum, which saw record numbers in 2012.
Today, the Greater Hartford, along with Springfield, MA located just 24 miles to the north, is referred to as the "Knowledge Corridor", with 29 colleges and universities and more than 120,000 college students in the region. The Hartford Connecticut MSA is home to the 8th largest per capita income in the nation, despite a wide disparity between low-income residents.
Fortune 100 companies headquartered in the city include Aetna and the Hartford Financial Services Group; others companies located in the city include Conning & Company, The Phoenix Companies, Travelers Insurance, CIGNA, United Health, U.S. Fire Arms and United Technologies.
---
Related Destinations
---
Hartford Jet Charter Services | Request a FREE Quote
Request a Quote or give us a call at 1-888-987-5387 to speak with one of our Hartford Private Jet Charter service brokers for your next luxury vacation, business trip, or special event.