Newport Jet Charter
Private Flights to Newport, Rhode Island
Enjoy a private charter flight to Newport, RI with ACA on-demand air charter service. Newport is a popular maritime city known as the "Sailing Capital of the United States", home to harbors filled with fishing charter boats, luxury yachts, sailboats, and other leisure watercraft.
This picturesque seaside city rests on the southern tip of the Aquidneck Island, and is a playground for affluent tourists and summer residents, home to incredible beaches, a prominent yachting community, beautiful mansions and a variety of festivals; it's also a shoppers paradise, home to an array of luxury and high-end boutiques.
The fastest, most convenient way to arrive is by private flight directly to Newport State Airport (UUU) in a turbo-prop or piston aircraft; clients arriving via private jet can use Quonset State Airport (OQU) in North Kingstown, or T. F. Green Airport (PVD) in Providence.
Newport Air Charter Advisors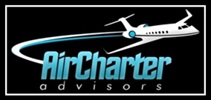 Our company's number one priority is the safety and comfort of each of our passengers, something we've proven by becoming a Wyvern-certified broker. This offers our clients an added peace of mind knowing they're working with a charter broker following the highest safety and due diligence standards in private aviation. Our standards have earned us a reputation in the industry for working with only the best of the best, and we go the extra nautical mile to make every flight our best yet.
Our companies utilizes the highest levels of air charter service to executive and leisure travelers alike, and we can arrange luxury concierge services to complement your charter flight. When you arrange your charter flight to/from Newport, Rhode Island with us, you'll enjoy simple, pay-as-you-go private flights without paying hidden fees, signing long-term contracts, or joining a membership program.
Our aviation services include private plane management & aircraft marketing services for planes based in Rhode Island and surrounding areas New England, and we can also assist individuals/corporations looking to buy or sell a private plane. We also arrange empty leg charter flights, one-way private jets, sports team air charters, VIP private jet service, and we specialize in medical charter flights and non-emergency air transport.
Call us at 1-888-987-5387 or request a free charter quote for your upcoming flight to Providence, RI. Our team is available 24 hours a day, 7 days a week — consider us your comprehensive solution for all your Newport aviation needs.
---
Airports for Newport Jet Charter Services
Fly directly to Newport by hiring a turbo-prop or piston aircraft to Newport State Airport (UUU). Located just 5 minutes from the city in nearby Middletown, the airport does not offer commercial service, and its 3,000-foot runway limits usage to piston and turbo-prop aircraft. Clients flying via private jet can utilize Quonset State Airport (OQU), or T. F. Green Airport (PVD), which features a private terminal and FBO services offered by Northstar Aviation.
(KUUU, UUU, NPT) Newport State Airport – Newport, RI
Longest Runway: 2,999 feet
(KOQU, OQU) Quonset State Airport – North Kingstown, RI
Longest Runway: 7,504 feet
(08R) Richmond Airport – West Kingstown, RI
Longest Runway: 2,129
(KPVD, PVD) Theodore Francis Green State Airport – Warwick, RI
Longest Runway: 7,166 feet | FBO: Northstar Aviation
(KEWB, EWB) New Bedford Regional Airport – New Bedford, MA
Longest Runway: 5,400 feet | FBO: Sandpiper Air
(KBID, BID) Block Island State Airport – Block Island, RI
Longest Runway: 2,502 feet
(KWST, WST) Westerly State Airport – Westerly, RI
Longest Runway: 4,010 feet
Visit Newport, RI | Charter Flights to Newport State (
UUU)
Destinations > United States > Rhode Island
Rent a private jet or turbo-prop and enjoy a charter flight to Newport, a beautiful seaside city in Rhode Island famous for its scenic landscapes, high-end shopping and dining, gilded age mansions along historic Bellevue Avenue, and a thriving boating community.
The city is located 37 miles south of Providence on the southern end of Aquidneck Island, and features incredible beaches, rocky cliffs, a historic fort, and an abundance of water sports and outdoor activities all summer long. The city is also becoming a popular choice for destination weddings. We specialize in private flights for weddings, and can accommodate large groups with access to jumbo jets and VIP airliners.
Downtown Newport is home to cobblestone streets and brick sidewalks that highlight it's upscale tourist area, where you'll find shops, galleries and restaurants located along water. The city hosts several festivals and fairs throughout the year, including the Northeast's largest yachting & sailboat springtime event.
Newport is also famously known for being the location for the "Summer White Houses" of both President Dwight D. Eisenhower and President John F. Kennedy. No matter what color your summer home is painted, ACA is ready to arrange the perfect charter flight for you and your family. Check out some of the best things the city has to offer private jet travelers.
Attractions & Events
Newport's oceanfront views, historic colonial era homes and thriving downtown has made it a popular tourist destination furring the summer. Located on Aquidneck Island, the area is home to many public and private beaches, some of the best in Rhode Island, and recreational activities and watersports are readily available.
Cliff Walk, a 3.5-mile walkway bordering the shoreline, is one of the most visited attractions in the city, and is designated as a National Recreation Trail. Many festivals take place throughout the year, including an Oktoberfest & Winter festival; jazz & music festivals; a waterfront Irish festival, and many boat shows in the spring/summer months, including the Newport Spring Boat Show.
Newport has become a great destination for shopping, and it can be a relaxing way to spend the afternoon. Peak season is basically the entire Summer, and with so many stores within walking distance of each other, the downtown area can become extremely crowded. Popular boutiques include The Magic Studio, Cabbage Rose, Music Box.
Many places around Aquidneck Island offer fishing charters and leisure cruises, where you can enjoy a variety of excursions, including saltwater fishing for striped bass, bluefish, and tautog (blackfish). The island provides plenty of excellent places to fish, and many of the best spots are easy accessible via Fort Adams, Brenton Point, Castle Hill, and other public beaches.
Looking for a luxury private yacht charter? Our brokers have relationships with yacht, sailboat and catamaran providers in the northeast, and offer excellent deals when adding a yacht to your trip itinerary.
Newport Cliff Walk
http://www.cliffwalk.com/
Ocean Drive – Breton Point State Park
(401) 849-4562
http://www.riparks.com/Locations/LocationBrentonPoint.html
Fort Adams State Park
(401) 849-8898
http://www.riparks.com/Locations/LocationFortAdams.html
International Tennis Hall of Fame
(401) 849-3990
https://www.tennisfame.com/
Newport Grand Casino
(401) 849-5000
http://www.newportgrand.com/
Mansions
Astor's Beechwood Mansion
Belcourt Castle
The Breakers
Chateau-sur-Mer
Chepstow
The Elms
Hunter House
Isaac Bell House
Kingscote
Marble House
Ochre Court
Rosecliff
Rough Point
Beaches
In Newport, the largest public beach, Easton's beach, or First Beach, has a view of the famed Cliff Walk. Sachuest Beach, or Second Beach, in Middletown is the second largest beach in the area.
Gooseberry Beach
This private beach is open to the public on select days during the year. You'll find it located along Ocean Drive, together with two other private beaches, Bailey's and Hazard's. Showers, chair rentals, and parking are available for guests. Seasonal parking passes are also available for those who can't get enough.
Bailey's Beach
One of the most exclusive beaches on the East Coast, Bailey's private beach club has been a summer getaway for wealthy families for many years now. Members can enjoy access to tennis courts, but you won't find any parking lot or concession stands available in this private club.
Eastons Beach
Best known as First Beach, this beach features a wonderful view of the beautiful Cliff Walk, and its carousel, playground, and aquarium make it perfect for families. Concession stands and beach houses are available nearby, and parking & restaurants are within walking distance.
Fort Adams State Beach
Located in Fort Adams State Park on Ocean Avenue, this historical site features a beautiful beach with available picnic and fishing areas. Concession stands and public bathrooms are also available.
Hazard Beach
This private beach offers nearby parking, bathhouses and a concession stand available to guests with a membership.
Kings Beach
Located on Wellington Ave, this beach features a free boat ramp, but is fairly small comparatively. Kings Beach offers great views of the Newport Bridge, and there are picnic tables and areas to barbecue.
Golf & Tennis
In the late 19th century's "Gilded Age", the city of Newport was a playground for the wealthy, where names like Vanderbilt, Morgan, Astor and more built their summer cottages along Bellevue avenue.
It was around this time golf and tennis rose to prominence, with American origins of both sports in the city. There are five outstanding public golf courses within 45 minutes of Newport, but there are two true showcase courses in the area.
One of the oldest, most exclusive, and most beautiful courses in New England, Newport Country Club is a private golf & county club and was one of the original five founding clubs of the United States Golf Association, serving as the site of the first U.S. Open and U.S. Amateur, both held in 1895.
With a mansion serving as its clubhouse, world-class facilities, and breath-taking views throughout the course, it continues to host several tournaments including the U.S. Open, the Women's U.S. Open, and the U.S. Amateur Championships, most notably the 1995 U.S. Amateur where Tiger Woods' won his second of three a row.
Newport National is an 18-hole course open to the public, offering incredible views and picturesque golf. Players will stroll down pathways of sea shells, creating the unique feeling of playing on a remote island. Make sure you include your golfing plans when speaking with our brokers, and they'll make sure the plane you're renting has plenty of room for your clubs and friends.
Newport National Golf Club
(401) 848-9690
http://newportnational.com/
Newport Country Club
(401) 846-0461
https://en.wikipedia.org/Newport-Country-Club
Jamestown Golf Course
(401) 423-9930
http://jamestowngolf.com/
Clambake Club of Newport
(401) 847-5237
https://en.wikipedia.org/Clambake-Club-of-Newport
---
Aircraft Options for Charter Flights to Newport, RI
Gain access to the following private planes when arranging your Newport jet charter flight with ACA. All of the planes we utilize are operated by FAR Part 135 or 121 (or foreign equivalent) air carriers, and we use only veteran pilots with experience flying the plane you're renting.
Our private jet charter brokers will provide you with the ideal aircraft options for your flight based on the time, distance, passenger total and other factors, allowing you to charter a cost-effective aircraft, the most luxurious private jet in New England, or something in between.
Check out our Aircraft Gallery for more details on all of the planes available for your private flight; contact one of our brokers if you don't see your preferred aircraft listed below, and they will locate one for you.
Piston | Turbo Props
Beech Baron 58
Cessna 340
Cessna Conquest II
Cessna Grand Caravan
Cessna Stationair
Cirrus SR-22
King Air 90
King Air 100
King Air 200
King Air 250
King Air 300
King Air 350
Piaggio Avanti II
Pilatus PC-12
Piper Cheyenne
Piper Malibu
Piper Matrix
Piper Meridian
Piper Navajo Chieftain
Piper Seneca
View all Pistons and Turbo-Props
VLJ | Light Jets | Super Light
Beechjet 400 / 400A
Cessna Citation Bravo
Cessna Citation CJ
Cessna Citation CJ2 / CJ2+
Cessna Citation CJ3 / CJ3+
Cessna Citation CJ4 / CJ4+
Cessna Citation Encore
Cessna Citation M2
Cessna Citation Mustang
Cessna Citation Ultra
Eclipse 500
Hawker 400XP
Honda Jet
Lear Jet 31 / 31A
Lear Jet 35 / 35A
Lear Jet 40 / 40XR
Lear Jet 45 / 45XR (SLJ)
Nextant 400XT
Phenom 100
Phenom 300 (SLJ)
View all VLJ | Light Jets | Super Light
Mid-Size | Super-Mid Size Jets
Cessna Citation Excel / XLS
Cessna Citation Sovereign
Cessna Citation X (10)
Challenger 300 / 350
Falcon 50 / 50EX
Gulfstream G150 / G200 / G280
Hawker 700
Hawker 800 / 800A / 800XP / 850XPi
Hawker 900 / 900XP
Hawker 1000 / 4000
Lear Jet 55
Lear Jet 60 / 60XR
Legacy 500
View all Mid-Size and Super Mid-Size Jets 
Large | Heavy Jets
Challenger 601
Challenger 604 | 605
Challenger 850
Embraer Lineage 1000
Falcon 900 / LX
Falcon 2000 / EX / LX / LXS
Global 5000
Gulfstream G450
Gulfstream GIV / G4
Gulfstream GIV-SP / G4 SP
Lear jet 70 /75 
Legacy 600
Legacy 650
View all Heavy | Large Jets
Ultra-Long Range Jets
Falcon 5X
Falcon 7X
Falcon 8X
Global Express / XRS
Global 6000
Global 7000
Global 8000
Gulfstream GV / G5
Gulfstream G550
Gulfstream G600
Gulfstream G650 / ER
View all Long Range Jets
VIP Jumbo Jet Airliners
Airbus ACJ-318 Elite Corporate Jet
Airbus ACJ-319 VIP
Airbus ACJ-320 VIP
Airbus ACJ-321 VIP
Boeing Business Jet BBJ / BBJ2 / BBJ3
Boeing B-727 VIP
Boeing B-737 VIP
Boeing B-747 VIP
Boeing B-757 VIP
Boeing B-787 Dreamliner VIP
Bombardier CRJ-200
View all VIP Corporate Airliners
---
Airport Information | Newport Private Flights 
Air Charter Advisors arrange private jet charter service to/from Newport, RI and surrounding areas of New England using the following commercial and private airports. Private aviation allows clients to utilize more than 1,000 times the number of airports compared to commercial airlines, including Newport State (UUU/NPT), located just 5 minutes away and ideal for piston and select turboprop aircraft. Review all of the options with our broker to determine which is the most cost-effective and convenient airport for your upcoming flight.
(KUUU, UUU, NPT) Newport State Airport – Newport, RI
Longest Runway: 2,999 feet
(KOQU, OQU) Quonset State Airport – North Kingstown, RI
Longest Runway: 7,504 feet
(08R) Richmond Airport – West Kingstown, RI
Longest Runway: 2,129
(KPVD, PVD) Theodore Francis Green State Airport – Warwick, RI
Longest Runway: 7,166 feet
(KEWB, EWB) New Bedford Regional Airport – New Bedford, MA
Longest Runway: 5,400 feet | FBO: Sandpiper Air
(KBID, BID) Block Island State Airport – Block Island, RI
Longest Runway: 2,502 feet
(KWST, WST) Westerly State Airport – Westerly, RI
Longest Runway: 4,010 feet
---
Related Destinations:
---
Request a Quote | Private Jet to Newport, RI
Request a Quote or give us a call at 1-888-987-5387 to speak with one of our Newport Private Jet Charter brokers to go over all of the options for your upcoming charter flight.