Pittsfield Jet Charter
Private Flights to Pittsfield, MA
Book a private charter flight to Pittsfield, a city in western Massachusetts and the seat of Berkshire County. Pittsfield is the geographic and commercial center of the Berkshires, a historic area that includes many buildings listed on the National Register of Historic Places.
Fly directly to/from Pittsfield Municpal (PSF) or one of more than a dozen airports near your home in Berkshire Hills with ACA's private jet charter service. Choose from thousands of private planes located in your area, enjoy competitive, all-inclusive charter quotes, and enjoy the highest safety & service level in private aviation.
Wyvern-certified, our brokers are available to answer any of your questions and arrange your charter flight to Pittsfield in as little as 4 hours. Our on-demand air charter services include VIP private jet service, medical charter flights, executive/business jet rentals, special event group charters, and private flights on empty leg planes. We can also complement your flight by arranging luxury concierge services including ground transportation, helicopter charters, gourmet catering and more.
Pittsfield Air Charter Advisors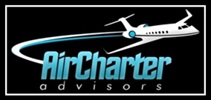 Safety is our number one goal, as we go beyond FAA requirements for every flight we arrange. Our brokers follow strict safety & due diligence processes, reviewing third-party audits detailing aircraft, operator and pilot history so we can eliminate potential risks and offer the best aircraft for all of your flights. All of the planes we arrange are operated by FAR Part 135 or 121 (or foreign equivalent) air carriers, and we use two pilots with high-levels of experience flying the make/model aircraft you're renting.
Our aviation services aren't limited to charter flights, either — we can assist with jet card purchases and fractional ownership programs, as well as with aircraft acquisitions and sales. Already own a private plane? We can manage your aircraft and market it using the largest online marketplace in the on-demand charter market, helping you to maximize ownership and off-set costs.
Our quotes are all-inclusive and non-committal, and we've built relationships with operators in New England and across the country to offer outstanding charter deals to our clients. Call on of our brokers at 1-888-987-5387 or send us a request for more information, and arrange your upcoming private charter flight to Pittsfield, MA.
---
Airports for Private Charter Flights to Pittsfield, MA
Fly directly into Pittsfield Municipal (PSF), offering direct access for aircraft ranging from single engine piston to multi-engine jets such as a Gulfstream V. The airport offers high levels of security, and a private terminal for quick arrivals/departures and aircraft/flight crew services. There are two other options located within 20 miles in the towns of North Adams, MA, and Hudson, NY, with runways long enough to handle a majority of private turboprops and light-midsize jets and FBO services for pilots and passengers.
(KPSF, PSF) Pittsfield Municipal Airport – Pittsfield, MA
Runway: 5,791 feet | FBO: Lyon Aviation
(KAQW, AQW) Harriman-and-West Airport – North Adams, MA
Runway: 4,300 feet
(1B1) Columbia County Airport – Hudson, NY
Runway: 5,350 feet | FBO: Richmor Aviation
Visit Pittsfield | Private Jet to Berkshire Hills
Destinations > United States > Massachusetts
Pittsfield is the center of the Berkshires, a highland region in western Massachusetts that extends into Connecticut's Litchfield Hills and Vermont's Green mountains.
After your charter flight arrives at Pittsfield Municipal (PSF), you'll find many historic buildings and national landmarks in the region, including its gilded-age theater venue. The Colonial Theatre dates back to 1903, and is one of the last remaining theaters from the Vaudeville age. It was named as a national treasure in 1998, and has been described as "one of the finest acoustical theaters in the world."
Other attractions located in Downtown Pittsfield include its gilded-age Colonial Theatre, the Berkshire Museum, the Beacon Cinema (multi-plex), the Barrington Stage Company, Berkshire Athenaeum, Wahconah Park and Hebert Arboretum. You can also stop by The Mount, an estate owned by author Edith Wharton.
Tanglewood is a music venue in the nearby towns of Lenox and Stockbridge and the summer home of the Boston Symphony Orchestra. It's also the host of the Tanglewood Music Festival, a series of annual concerts including symphonic music, musical theater, contemporary music, jazz, and pop. Private jet travelers can also enjoy some health benefits and r'n'r while in the area, with Cranwell Resort and Spa in Lenox offering spa treatments, fine dining, and a private golf course, while the Kripalu Center for Yoga and Health is an organization dedicated to the art and science of yoga, set in the lush forests of Stockbridge. It's also the sight of the Norman Rockwell Museum, pictured above.
Berkshire Hills, Western Massachusetts
The region is home to a wide variety of things to see and do for outdoors lovers — the Appalachian Trail runs through the entire region, and offers plenty of places to explore during your visit.
The Deerfield and Miller rivers offer kayaking and rafting excursions, and a variety of other activities; Mount Washington offer excellent hiking and is a great place to enjoy local nature; Lanes Borough is the gateway to Mt. Greylock and the Ashuwillticook Rail Trail; you can also visit Savoy Mountain State Forest, located in the city of Florida.
North Adams offers two state parks; Western Gateway Heritage and Natural Bridge; as well as the Mount Greylock State Reservation; Susan B. Anthony was born in the nearby town of Adams. Hancock is home to Jiminy Peak, a ski resort in the Taconic Mountains, and Williamstown is home to Williams College and its Shakespeare Theather Company, as well as colorful fall foliage during the month of Otcober.
---
Private Aircraft for Charter Flights to Pittsfield
When arranging your private flight with ACA, you'll enjoy access to the following private planes based in New England and across the United States. Since we're not limited by fleet size, we can connect you to the perfect aircraft for each and every flight, saving you thousands compared to other companies, jet card memberships, and fractional ownership costs.
Private jets, turboprops and piston aircraft are designed to carry out specific mission regarding distance, fuel, passenger totals, baggage space, and other factors. Giving your flight details to one of our Pittsfield air charter brokers lets us to find aircraft options that best suit your trip, allowing you to choose between a cost effective charter flight, or the most luxurious private jet available in New England.
---
Additional Airports
Clients flying to the Berkshire Hills region of western Massachusetts can utilize the following airports located 20 — 50 miles from downtown Pittsfield, MA. Many of these airports are focused on private aviation, offering dedicated facilities, additional security features, and may potentially reduce the cost of your private jet rental.
(KDDH, DDH) William H Morse State Airport – Bennington, VT
Runway: 3,704 feet
(KALB, ALB) Albany International Airport – Albany, NY
Runway: 8,500 feet | FBO: Million Air
(7B2) Northampton Airport – Northampton, MA
Runway: 3,335 feet | FBO: Northampton Aeronautics
(KBAF, BAF) Westfield-Barnes Regional – Westfield, MA
Runway: 9,000 feet | FBO: Rectrix
(0B5) Turners Falls Airport – Montague, MA
Runway: 3,200 feet | FBO: Pioneer Aviation
(KCEF, CEF) Westover Metropolitan Airport – Springfield, MA
Runway: 11,598 feet | FBO: Metro Air Services
(KSCH, SCH) Schenectady County – Schenectady, NY
Runway: 7,001 feet | FBO: Richmor Aviation
(KBDL, BDL) Bradley International Airport – Windsor Locks, CT
Runway: 9,510 feet | FBO: Signature Flight Support – Tac Air
(KORE, ORE) Orange Municipal Airport – Orange, MA
Runway: 4,999 feet
(20N) Kingston-Ulster Airport – Kingston, NY
Runway: 3,100 feet | FBO: Richmor Aviation
(7B6) Skylark Airpark – East Windsor, CT
Runway: 3,242 feet
(5B2) Saratoga County – Saratoga Springs, NY
Runway: 4,699 feet
(4B8) Robertson Field – Plainville, CT
Runway: 3,665 feet | FBO: Interstate Aviation
---
Related Destinations
---
Request a Pittsfield Jet Charter Quote
Request a Quote or give us a call at 1-888-987-5387 to speak with one of our Private Jet Charter Pittsfield brokers and review all of the options available for private charter flight to Western Massachusetts.