Springfield, MA Jet Charter
Private Flights to Springfield, MA
Hire a private plane to Springfield, the seat of Hampden County, and a metropolitan area in western New England.
Located between major private jet destinations like New York City, Boston, Vermont, the Berkshires, Upstate New York, and Canada, Springfield is the most centrally located city in New England, and a popular hub for general and private aviation.
The city is situated on the eastern bank of the Connecticut River, near the confluence of the Westfield, Chicopee, and Mill Rivers. Together with Connecticut's nearby capital city Hartford, it forms one of the highest concentrations of higher learning in the country, and is home to many important innovations and discoveries dating back to the early 19th century.
Air Charter Advisors arranges private jet charter service to/from Springfield, MA, with access to thousands of planes and the highest standards in executive and leisure aviation. We offer competitive pricing on private jets, turboprops and piston aircraft based across the country, and we can range luxury concierge service including ground transportation, helicopter flights, yacht charters and more.
Springfield Air Charter Advisors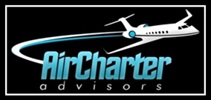 Enjoy competitive quotes and the highest levels of service when you arrange your private flight to Springfield with Air Charter Advisors. Gain access to a global fleet of private planes based wherever you're flying to/from, whether you prefer a Cessna, a Hawker, or a luxurious Gulfstream. We also offer access to VIP airliners for group charters, sports teams, business groups, special events and more.
Safety is our highest priority with every flight we arrange, and we never cut corners by sacrificing quality or comfort. Wyvern-certified, our brokers look into detailed, third-party audits for aircraft maintenance, operator history, and pilot experience, eliminating any unnecessary risks and options that don't fit within our strict standards. Once we've located the right plane for your flight, we'll send you no commitment, all-inclusive quotes so you can decide which is the right choice for you, your family and your guests.
Our services cover the globe, and we offer a variety of aviation services including on-demand air charter service, medical air ambulance and empty leg charter flights; we can also assist with purchasing am aircraft, selling your aircraft, or having it managed using one of the largest online markets for air charter flights. Call us at 1-888-987-5387 or send us an e-mail with your trip details, and arrange your private flight to Springfield, MA.
---
Airports for Private Charter Flights to Springfield, Massachusetts
Rent a private plane to Springfield, and arrive using one of the following airports located within 15 miles. The most centrally located option is Westover Metropolitan (CEF), serving the Springfield metropolitan area with two long runways and FBO services for jets and passengers. Westfield-Barnes is a general aviation airport located just northwest of the city, with private jet services offered by Rectrix (formerly Five Star Jet Center). Flights can also be arrange in northern Connecticut via Skylark in East Windsor, and Bradley International in Windsor Locks.
(KCEF, CEF) Westover Metropolitan Airport – Springfield, MA
Runway: 11,598 feet | FBO: Metro Air Services
(KBAF, BAF) Westfield-Barnes Regional – Westfield, MA
Runway: 9,000 feet | FBO: Rectrix
(7B6) Skylark Airpark – East Windsor, CT
Runway: 3,242 feet
(KBDL, BDL) Bradley International Airport – Windsor Locks, CT
Runway: 9,510 feet | FBO: Signature Flight Support – Tac Air
(7B2) Northampton Airport – Northampton, MA
Runway: 3,335 feet | FBO: Northampton Aeronautics
Visit Springfield, MA | Private Jet to Massachusetts
Destinations > United States > Massachusetts
Charter a private flight to Springfield, the largest city in western New England and the urban, economic, and cultural center of Pioneer Valley, an area covering the counties of Hampden, Hampshire, and Franklin.
The city is located just 24 miles north of Hartford, the capital city of Connecticut. Home to a population of nearly 2 million people, together they create the 2nd largest metro area in New England; the Hartford-Springfield region also creates one of the highest concentrations of higher-education institutions in the country known as the Knowledge Corridor, with more than 160,000 students attending over 32 universities and liberal arts colleges in the area.
"The City of Firsts", Springfield earned it's nickname as home to many innovations, including the first American-English dictionary (1805, Merriam-Webster), the first use of interchangeable parts & assembly line (1819), the discovery and patent of rubber (1844, Goodyear), the first American gasoline-powered car (1893, Duryea Brothers), the first successful motorcycle company (1901, Indian), the first modern fire engine & fire department (1905 & 1907), and the first commercial radio station (WBZ, 1920).
It's also the birthplace of basketball (1891, Dr. James Naismith), the world's second-most-popular sport, earning it the name "Hoop City", while it's elegant houses and grand Victorian architecture in Forest Park and Forest Park Heights gave it the name "City of Homes". The city hosts a variety of festivals and events, including basketball, arts, music, holiday, and film festivals. Springfield was also named the 4th "Greenest City" in the United States in 2010, and it was the largest city to appear in the Top 10.
Gun-maker Smith & Wesson is headquartered here, and the city is home to the highest concentration of of retail, manufacturing, entertainment, banking, legal, and medical groups in the Pioneer Valley. Merriam Webster, MassMutal, the American Hockey League, and the NHL's minor league are also headquartered in Springfield.
---
Private Aircraft for Charter Flights to Springfield, MA
ACA connects clients to a fleet of private planes based around the world. The state of Massachusetts is home to a thriving private and general aviation community, leaving hundreds of planes based in nearby airports for your charter flight. Even if your preferred plane isn't based nearby, we can arrange to have it relocated for your flight.
All of the planes we arrange are operated by Part 135 or 121 (or foreign equivalent) air carriers, and the pilots we arrange have high-levels of experience as captain in the exact make/model aircraft you're renting. Talk with one of our brokers and go over the goals of your trip. When you're ready, we'll send you the best aircraft options available for your flight, complete with all-inclusive quotes and a no-hassle, no-pressure booking process.
---
Additional Airports
Fly private just outside of Springfield? You can choose to arrive/depart using one of the following airports located between 15 and 30 miles from the city. Many airports offer savings depending on operating costs and the aircraft based on-site, while other allow clients to fly closer to their home or office.
(KHFD, HFD) Hartford–Brainard Airport – Hartford, CT
4,417 feet | FBO: Hartford Jet Center
(3B0) Southbridge Municipal – Southbridge MA
3,501 feet
(8B5) Tanner-Hiller Airport – Barre, MA
3,027 feet
(4B8) Robertson Field – Plainville, CT
3,665 feet | FBO: Interstate Aviation
(KIJD, IJD) Windham Airport – Willimantic, CT
4,271 feet
(0B5) Turners Falls Airport – Montague, MA
3,200 feet | FBO: Pioneer Aviation
---
Related Destinations
---
Request a Springfield Jet Charter Quote
Request a free charter quote or give us a call at 1-888-987-5387 to speak with one of our Private Jet Charter Springfield brokers. We're available 24 hours a day, 7 days a week to ensure all your aviation needs are taken care of.
From on-demand charter flight to private jet acquisitions and management, we offer comprehensive services to private flyers and jet owners alike. Plan you next luxury vacation, business trip, or special event with Air Charter Advisors, and enjoy worldwide service on thousands of planes, with competitive rates and the highest service levels in the industry.