Private Jet Charter Albany, NY
Private Flights to/from Albany International
(ALB)
Rent a private plane and fly to Albany, the capital city of New York and the seat of Albany County.
Albany is located 150 miles north of New York City, and features an array of architectural highlights, from historic buildings and high-rises skyscrapers to churches and temples. It's also home to a majority of NY's key government offices, as well as seven colleges and universities.
Air Charter Advisors can arrange your private charter flight to/from Albany International (ALB), or one of nine additional airport located within 50 miles of the city. We offer simple, all-inclusive quotes and access to thousands and private planes in New York and around the world, as well empty leg availability for flights to/from New York's capital city.
Albany Air Charter Advisors | Private Jet Charter Brokers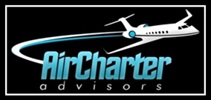 There are hundreds of charter brokers out there claiming to focus on safety, but what does that really mean? How do you know the company making your arrangements has put in their due diligence before you board the plane? It's important to work with a company utilizing high-standards, and that's why we're Wyvern-certified.
Using third-party audits, we review aircraft and operator history to find the best aircraft for your flight, and we connect you with pilots carry substantial flight time in the make/model plane you're hiring. All of the planes we arrange are operated by FAR Part 135 or 121 (or foreign equivalent) air carriers, and our relationships and industry knowledge have allowed us to pass on amazing charter deals to our clients, including exclusive marketing agreements on private jets, and incredible empty leg private jet deals.
Our private aviation services include luxury air travel, private medical transportation, VIP/government flights, jet card memberships, aircraft sales/acquisitions, group charter flights, and private jet management & marketing service. Give us a call at 1-888-987-5387 or contact us via e-mail, and let our Albany Jet Charter team become your comprehensive source for all things private aviation in upstate New York.
---
Airports for Private Charter Flights to Albany
Private planes can choose to arrive at one of 3 airports located within 20 miles of Albany, including Albany International, the city's main airport located just a 5 miles north of downtown. Schenectady County is located slightly further to the northwest, while clients with business on the south side of the city can use Columbia County to arrive/depart closer to their destination. All three airports offer private terminal and FBO services for private jet travelers and aircraft.
(KALB, ALB) Albany International Airport – Albany, NY
Runway Length: 8,500 feet | FBO: Million Air
(KSCH, SCH) Schenectady County Airport – Schenectady, NY
Runway Length: 7,001 feet | FBO: Richmor Aviation
(1B1) Columbia County Airport – Hudson, NY
Runway Length: 5,350 feet | FBO: Richmor Aviation
Did You Know?
The airport in Albany opened in 1908, and was the first municipal airport in the United States, a title which it maintains to this day; College Park (1908) in Maryland is the oldest. The Albany International Airport was eventually formed in 1928 and was one of the first commercial airports in the world.
Visit Albany, NY | Private Jet to Albany International (ALB)
Destinations > United States > New York
Officially chartered in 1686 under British rule, Albany is one of the oldest continually chartered cities in America, and perhaps the longest-running municipal government in the West.
The city developed on the west bank of the Hudson River, about 10 miles south from where it meets the Mohawk River. After the US gained independence following the American Revolution, Albany became the capital of New York in 1797. It was one of the world's first cities to install public water mains, sewer lines, natural gas lines, and electricity, and these infrastructure and utilities projects attracted new industries to the Hudson Valley throughout the 19th century.
Today, the state capital of New York receives a steady amount of private jet traffic from government flights, its thriving tech industries, and a regional population of more than 1.1 million (Troy, Schenectady, and Saratoga Springs), making it the third largest metro area in the state of New York.
As the capital of NY, many major companies have offices in the city, including Fortune 500 listees such as American Express, J.P. Morgan and Chase, Merrill Lynch, General Electric, Verizon, Goldman Sachs, International Paper, and Key Bank.
Day trips from Albany include trips to the Adirondack Mountains, located just over 2 hours away; the Berkshires of Western Massachusetts; and there are many state parks within driving distance, including Thacher State Park.
---
Aircraft Options for Albany Private Flights
Clients flying private to Albany can choose from the following planes for their charter flight. Whether you're located in the Hudson Valley area or across the country, we can connect you to the perfect aircraft for all of your upcoming private flights.
After speaking with one of our private jet charter brokers, we'll present a variety of options that fit your budget, allowing you to choose between a cost-effective options, or the most luxurious plane available. Make sure to ask about potential empty leg charter flight options to reduce your flight cost by up to 75%! Don't see your preferred aircraft listed below? Let one of our brokers know, and we'll attempt to locate one for your flight.
---
Additional Airports 20-50 Miles Away
Live near the southern border of Vermont, or have an office in western Massachusetts? Arrive/depart closer to your home or business by using the following airports in the Hudson Valley area, located between 20 and 50 nautical miles from Albany.
(KPSF, PSF) Pittsfield Municipal – Pittsfield, MA
Runway: 5,791 feet
(5B2) Saratoga County Airport – Saratoga Springs, NY
Runway: 4,699 feet
(KAQW, AQW) Harriman-and-West Airport – North Adams, MA
Runway: 4,300 feet
(KDDH, DDH) William H Morse State – Bennington, VT
Runway: 3,704 feet
(NY0) Fulton County Airport – Johnstown, NY
Runway: 4,000 feet | FBO: The 195 Factory
(20N) Kingston–Ulster Airport – Kingston, NY
Runway: 3,100 feet | FBO: Richmor Aviation
(KGFL, GFL) Floyd Bennett Memorial – Glen Falls, NY
Runway: 5,000 feet | FBO: Rich Air
---
Related Destinations
---
Request an Albany Jet Charter Quote
Request a Quote or give us a call at 1-888-987-5387 to speak with one of our Albany Private Jet Charter brokers to go over all of the options for your upcoming charter flight to upstate New York.