Private Jet Charter Buffalo
Private Charter Flights to/from Buffalo, NY
Hire a private jet and fly to Buffalo, a city in western New York located on the eastern shores of Lake Erie and at the head of the Niagara River.
Air Charter Advisors arranges private charter flights to Buffalo Niagara International Airport (BUF) with access to thousands of private aircraft based in New York or wherever you're flying from. We offer competitive rates and the highest levels of service in private aviation.
Buffalo Air Charter Advisors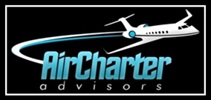 When arranging your charter flight to Buffalo, NY, our company's top priority is the safety and comfort of you and your family, friends, or guests. With so many brokers in private aviation and so few standards, it's important to work with a company that holds themselves to a higher standard. That's why we're one of less than 1% of charter brokers in the world with Wyvern-certification, an accreditation earned following some of the most strict safety & due diligence processes.
Give us the details of your trip, and we'll search the charter market to find the best aircraft options that suit your needs, including empty leg private jets and one-way routing. Choose the date and time you want to fly, board your plane via private airport terminals, and take-off within minutes. No lines, no hassles, no problems.
Our Buffalo Air Charter Advisors are available to you 24 hours a day, 7 days a week, and we offer supplemental aviation services ranging from medical charter flights, airliner rentals for sports teams, celebrity/VIP private jet service, jet card memberships and private plane management and marketing. Give us a call at or contact us via e-mail, and consider our Buffalo Jet Charter team your source for all things private aviation in western New York.
---
Airports for Private Charter Flights to Buffalo
There are five airports to accommodate private air traffic located within 20 miles of downtown Buffalo, with Niagara Falls South Airport being the closest Canadian facility, located 10 miles northwest in Niagara Falls, Ontario. Clients can enjoy quick, discrete arrivals and aircraft services via private terminals at 4 out of the 5 following airports.
(KBUF, BUF) Buffalo Niagara International Airport – Buffalo, NY
Runway: 8,829 feet | FBO: Prior Aviation Service
(CNF9) Niagara Falls/Niagara South Airport – Niagara Falls, ON
Runway: 4,433 feet
(KBQR, BQR) Buffalo-Lancaster Regional Airport – Lancaster, NY
Runway: 3,199 feet | FBO: Buffalo Lancaster Regional
(KIAG, IAG) Niagara Falls International Airport – Niagara Falls, NY
Runway: 9,826 feet | FBO: Calspan Air Services
(9G3) Akron Airport – Akron, NY
Runway: 3,268 feet | FBO: Akron Airport
Visit Buffalo | Private Jet to New York
Destinations > United States > New York
Hire a private jet to Buffalo, located in western NY out in the Niagara Frontier, and the seat of Erie County; Niagara Falls, a collection of 3 waterfalls straddling US-Canadian border, is located just 20 miles to the north.
Buffalo is nicknamed the "Queen City", "Nickel City", and "The City of Good Neighbors". That said, most know the city for it's contributions to chicken wings, crippling winter snowstorms, and soul-crushing Super Bowl defeats. However, the city offers plenty of surprises for private jet travelers.
Home to more than 1.8 million Buffalonians in its Metropolitan area, it's the second-largest city in New York State; the larger, border-breaking Buffalo Niagara Region includes 8 counties from the US and 2 municipalities in Canada, with a total population of nearly 2.5 million.
Once a thriving industrial center along the Lake Erie and the Niagara River, Buffalo's economy has transitioned to financial services, technology, biomedical engineering, and education. The city offers great nightlife, a variety of museums and cultural attractions, and tight-knit communities –  the New York Times listed it on its list of  "44 Places to Visit in 2009";  the "All-America City Award" in 1996 and 2002; Forbes magazine named it one of the 10 best cities in the U.S. to raise a family in 2010.
---
Aircraft Options for Private Flights
Enjoy access to the following private planes when arranging your charter flight with ACA. Whether you're located in upstate New York, the Midwest or across the Atlantic, we offer instant access to thousands of private jets, turboprops and airliners, all operated by FAR Part 135 or 121 (or foreign equivalent) air carriers.
Our brokers will present the best available aircraft options for your flight based on scheduling, distance, passenger totals, baggage and more, allowing you to choose the perfect plane every time. Our competitive rates are often the most cost effective, routinely beating jet card pricing and operating costs for fractional ownership!
---
Additional Airports 20-50 Miles Away
Clients can choose to arrive/depart using the following airports located between 20 and 50 miles from Buffalo's city center.
(CNQ3) Niagara Central Dorothy Rungeling Airport – Welland, ON
Also known as Welland/Niagara Aerodrome
Runway: 3,493 feet
(CYSN, YCM) St. Catharines/Niagara District Airport – St. Catharines, ON
Runway: 5,000 feet
(KDKK, DKK) Chautauqua County/Dunkirk Airport – Dunkirk, NY
Runway: 6,000 feet
(KGVQ, GVQ) Genesee County Airport – Batavia, NY
Runway: 5,499 feet | FBO: Genesse County
(01G) Perry–Warsaw Airport – Perry, NY
Runway: 3,429 feet
(5G0) Le Roy Airport – Le Roy, NY
Runway: 3,854 feet
(KOLE, OLE) Cattaraugus County-Olean Airport – Olean, NY
Runway: 4,800 feet
(7G0) Ledgedale Airpark – Brockport, NY
Runway: 4,206 feet
(KJHW, JHW) Chautauqua County/Jamestown Airport – Jamestown, NY
Runway: 5,299 feet
(CYHM, YHM) John C. Munro Hamilton International Airport – Hamilton, ON
Runway: 10,006 feet | FBO: Glanford Aviation Services – Jetport
(CYTZ, YTZ) Billy Bishop Toronto City Airport – Toronto, ON
Runway: 3,988 feet | FBO: Porter- Trans Capital Air
---
Related Destinations
---
Request a Buffalo Jet Charter Quote
Request a Quote or give us a call at 1-888-987-5387 to speak with one of our Buffalo Private Jet Charter brokers to go over all of the options for your upcoming charter flight to western New York.