Nantucket Jet Charter
Private Flights to/from Nantucket, MA
Charter a private flight to Nantucket and enjoy some summer fun on this island getaway. This Massachusetts gem is a major playground for affluent travelers during season, and is home to some of the finest vacation diversions in New England.
From steep-incline beaches dropping off into deep blue and green waters to a wide variety of wildlife ranging from seals and gulls to schools of fish waiting to be caught, Nantucket has plenty to offer to leisure travelers.
Air Charter Advisors is your comprehensive source for private aviation, offering the highest levels of service backed with years of experience and private aviation knowledge. We can arrange business jets rentals for executive travelers, luxury private jets for celebrities/VIP's, one-way & empty leg jet charter for summertime residents, and we offer aircraft marketing & management service for private plane owners in Nantucket and surrounding areas of New England.
Nantucket Air Charter Advisors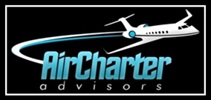 Our company's number one priority for each flight we arrange is the safety and comfort of all of our passengers. We've proven this by becoming a Wyvern charter broker, one of the highest safety and due diligence accreditations earned by less than 100 brokers around the world. Using their third-party auditing tools, we review aircraft and operator history for each flight to locate the best planes for your flight, whether you're flying domestically or internationally.
There are thousands of charter brokers claiming to use the highest safety standards, offer the best service, and provide the lowest rates, but with so few regulations and easy entry into the industry, it's important to know who you're working with. Not every broker follows our standards, and some don't follow any at all. How can you be sure the company you're working with has your best interest in mind? Are they cutting costs by reducing the safety/quality of your flight? Are they even researching the options before presenting them to you? Will they switch planes on the day of your flight?
Our Nantucket Air Charter Advisors never cuts costs by compromising passenger safety, aircraft maintenance, or pilot experience. All of the planes we utilize are operated by Part 135 or 121 (or foreign equivalent) air carriers, and the pilots flying them carry a vast amount of experience flying the make/model aircraft you're renting. When you book your flight with us, you'll receive exactly what you asked for, including luxury concierge services like helicopter lifts, catering, yacht charters and more.
Our advisors can also assist corporate flight departments and VIP flyers with jet card purchases, fractional ownership, private plane acquisitions/sales, and we offer private jet management & marketing services using the largest online marketplace for charter flights. Call us at 1-888-987-5387 or contact us via e-mail to receive a quote for your upcoming charter flight to Nantucket, MA.
---
Airports for Private Charter Flights to Nantucket
Rent a private jet or turboprop to Nantucket Memorial Airport (ACK), a three-runway airport located on the south side of the island. Thanks to a large number of private planes visiting during the peak tourist season, it often records more aircraft movements on a summer day than Boston's Logan Airport, when the town's population increases by more than 400%. Additional arrival /departure options are available in Chatham (CQX) and Cape Cod (HYA), and will require a ferry ride to reach the island.
(KACK, ACK) Nantucket Memorial Airport – Nantucket, MA
Runway: 6,303 feet | FBO: Nantucket Memorial Airport
(KCQX, CQX) Chatham Municipal Airport – Chatham, MA
Runway: 3,001 feet
(KHYA, HYA) Barnstable Municipal/Boardman-Polando Field – Hyannis, MA
Runway: 5,425 feet | FBO: Rectrix Aviation – Barnstable Airport
Visit Nantucket | Private Jet to Massachusetts
Destinations > United States > Massachusetts
Charter a private flight to Nantucket, a tiny island located 30 miles (48 km) off the coast off Cape Cod. Nantucket's isolation and five-star services make it a popular holiday destination for CEOs, financial managers, doctors, celebrities and affluent travelers.
The Town of Nantucket consists of the main island and the two smaller islands of Tuckernuck and Muskeget. Visitors can enjoy a charming and quiet atmosphere with calm harbors, dramatic landscapes, dune-covered beaches, historic mansions, beautiful gardens, and a rich, sometimes humorous history, thanks to a handful of colorful limericks regarding its residents.
Whether you're looking for a few nights out on the town with friends, a fun-filled weekend with the kids, or a little R&R, Nantucket is the place to be be. It's also where the nation's most wealthy residents want to be – in 2008, Forbes magazine named it the #1 city in the United States in regards to home values per square foot, valued higher than homes in the Hamptons on Long Island.
Attractions & Activities
Fly private to Nantucket with ACA's on-demand air charter service. Whether you need a destination for your next family vacation or you're bringing your significant other on a romantic getaway, this is one of the best options in the United States.
The cobblestone Main Street in historic downtown Nantucket is lined with fine-dining restaurants and high-end boutiques, and the town's Whaling Museum highlights its role as a major 19th-century whaling center.
Popular recreational activities in Nantucket include: biking, boating, fishing, water sports, yacht/fishing charters, surfing, eco-tours, kayaking, and tours of various sites and landmarks.
There are four local places listed on the National Register of Historic places: The Nantucket Historic District, added in 1966 and expanded to cover the entire island in 1975; Jethro Coffin House (1968); Brant Point Light Station, and Sankaty Head Light (1987). There's also a few picturesque lighthouses scattered across the island.
Date nights on the town can take you from locally sourced gourmet seafood restaurants to elegant and inventive craft cocktail bars. The days can offer chartered fishing trips, picturesque seaside biking trails, luxury boutique and designer shopping, and several educational opportunities in the form of museums and art galleries.
For one of the best and most inventive dining experiences you've ever had, head over to the Company of the Cauldron. With their weekly changing menu, locally sourced ingredients, and consistently phenomenal service, they ensure each guest a memorable evening. There's also plenty of live music options around.
The most popular venue on the island by far is The Muse. They feature professional DJ's and karaoke four nights out of the week, an inventive and fun food menu, and themed events throughout each month. After you've recovered from your night out on the town, you may feel like heading out to the outlying area for a bit of adventuring.
Kayaking, fishing, biking, and hiking are all great options for travelers in Nantucket. Either rent a kayak or bring your own so that you can head over to the exquisitely different marshlands. This sprawling, diverse ecosystem has several streams and rivers that meander through it, giving kayakers and opportunity to delve into a world that's unlike any they've seen in the region.
Private yacht charters are also popular, especially during the summertime, when beachgoers can watch sailboats, yachts, catamarans and other pleasure craft drift by along Nantucket Sound.
Company of the Cauldron
5 India St
(508) 228-4016
http://companyofthecauldron.com/
Dune
20 Broad St
(508) 228-5550
http://dunenantucket.com/
The Club Car
1 Main St
(508) 228-1101
http://www.theclubcar.com/
Nantucket Yacht Club
1 South Beach Street
(508) 228-1400
http://www.nantucketyachtclub.org/
Nantucket Lightship Basket Museum
49 Union St
(508) 228-1177
https://www.nantucketlightshipbasketmuseum.org/
Whaling Museum
15 Broad Street
+1 508-228-1894
http://www.nha.org/
Nantucket Vineyard, Cisco Brewers and Triple Eight Distillery
5 Bartlett Farm Road
508-325-5929
http://ciscobrewers.com/
Luxury Hotels
Book a private charter flight to Nantucket and enjoy this popular New England getaway. The town has plenty to offer to luxury private jet travelers, including a variety of high-end luxury hotels and charming inns.
Whether you're staying in the historic downtown area or somewhere along the beach, there's sure to be a hotel or bed and breakfast that suits your needs. The island really shines through its various luxury B&B's sprinkled throughout the area, and it shouldn't be hard to find the perfect one for you.
Check out the exclusive White Elephant boutique B&B for a trip that you and your family won't soon forget. Its full spa, various dining options, and top-tier concierge services are sure to keep you relaxed and occupied for the duration of your visit. Need more options? Check out our list below.
The Cottages & Lofts at the Boat Basin
24 Old South Wharf
(508) 325-1499
http://www.thecottagesnantucket.com/
The Wauwinet
120 Wauwinet Rd
(508) 228-0145
http://www.wauwinet.com/
White Elephant
50 Easton St
(508) 228-2500
http://www.whiteelephanthotel.com/
The Veranda House Hotel Collection
3 Step Lane
(508) 273-2511
http://www.theverandahouse.com/
Jared Coffin House
29 Broad St
(508) 228-2400
http://www.jaredcoffinhouse.com/
Cliffside Beach Club
46 Jefferson Ave
(508) 228-0618
http://cliffsidebeach.com/
Beach Plum Inn & Restaurant
50 Beach Plum Ln (Chilmark, MA)
(508) 645-9454
http://www.beachpluminn.com/
Menemsha Inn
12 Menemsha Inn Rd (Menemsha, MA)
(508) 645-2521
http://www.menemshainn.com/
Harbor View Hotel
131 N Water St (Edgartown, MA)
(508) 627-7000
http://www.harbor-view.com/
---
Aircraft Options for Nantucket Jet Charter Service
Air Charter Advisors connects our clients to a variety of aircraft located around the world, ranging from King Airs, Cessnas and Hawkers to Gulfstreams, Globals, and Luxury Airliners.
Private jets and turboprops are designed to perform specific missions regarding flight distance, speed, comfort levels, and passenger amounts. After providing us with your trip details, we'll find the ideal aircraft options for your flight, allowing you to choose between an efficient, enjoyable, or extravagant private plane for your holiday in Nantucket.
Check out our Aircraft Gallery for more information on the airplanes available for your private flight, and contact us if you don't see your preferred aircraft listed below.
Piston | Turbo Props
Beech Baron 58
Cessna 340
Cessna Conquest II
Cessna Grand Caravan
Cessna Stationair
Cirrus SR-22
King Air 90
King Air 100
King Air 200
King Air 250
King Air 300
King Air 350
Piaggio Avanti II
Pilatus PC-12
Piper Cheyenne
Piper Malibu
Piper Matrix
Piper Meridian
Piper Navajo Chieftain
Piper Seneca
View all Pistons and Turbo-Props
VLJ | Light Jets | Super Light
Beechjet 400 / 400A
Cessna Citation Bravo
Cessna Citation CJ
Citation CJ2 / CJ2+
Citation CJ3 / CJ3+
Citation CJ4 / CJ4+
Citation Encore
Citation M2
Citation Mustang
Citation Ultra
Eclipse 500
Hawker 400XP
Honda Jet
Lear Jet 31 / 31A
Lear 35 / 35A
Lear 40 / 40XR
Lear 45 / 45XR (SLJ)
Nextant 400XT
Phenom 100
Phenom 300 (SLJ)
View all VLJ | Light Jets | Super Light
Mid-Size | Super-Mid Size Jets
Citation Excel / XLS
Citation Sovereign
Citation X (10)
Challenger 300 / 350
Falcon 50 / 50EX
Gulfstream G150 / G200 / G280
Hawker 700
Hawker 800 / 800A / 800XP / 850XPi
Hawker 900 / 900XP
Hawker 1000 / 4000
Lear Jet 55
Lear 60 / 60XR
Legacy 500
View all Mid-Size and Super Mid-Size Jets 
Large | Heavy Jets
Challenger 601
Challenger 604 | 605
Challenger 850
Embraer Lineage 1000
Falcon 900 / LX
Falcon 2000 / EX / LX / LXS
Global 5000
Gulfstream G450
Gulfstream GIV / G4
Gulfstream GIV-SP / G4 SP
Lear Jet 70 /75 
Legacy 600
Legacy 650
View all Heavy | Large Jets
Ultra-Long Range Jets
Falcon 5X
Falcon 7X
Falcon 8X
Global Express / XRS
Global 6000
Global 7000
Global 8000
Gulfstream GV / G5
Gulfstream G550
Gulfstream G600
Gulfstream G650 / ER
View all Long Range Jets
VIP Jumbo Jet Airliners
Airbus ACJ-318 Elite Corporate Jet
Airbus ACJ-319 VIP
Airbus ACJ-320 VIP
Airbus ACJ-321 VIP
Boeing Business Jet BBJ / BBJ2 / BBJ3
Boeing B-727 VIP
Boeing B-737 VIP
Boeing B-747 VIP
Boeing B-757 VIP
Boeing B-787 Dreamliner VIP
Bombardier CRJ-200
View all VIP Corporate Airliners
---
Additional Airports for Massachusetts Private Flights
Clients flying private to the state of Massachusetts can utilize the following airports located within 50 miles of Nantucket, Massachusetts. Please note: unless you're arriving to transfer to another aircraft, a ferry ride will be required to reach the island.
(KMVY, MVY) Martha's Vineyard Airport – Vineyard Haven, Massachusetts

Longest Runway: 5,504 feet

(KPVC, PVC) Provincetown Municipal Airport – Provincetown, Massachusetts

Longest Runway: 3,500 feet | FBO: Cape Air

5B6 Falmouth Airpark – Falmouth, Massachusetts

Longest Runway: 2,298 feet | FBO: Falmouth Airpark

(KEWB, EWB) New Bedford Regional Airport – New Bedford, Massachusetts

Longest Runway: 5,400 | FBO: Sandpiper Air

(1B2) Katama Airpark – Edgartown, Massachusetts

Longest Runway: 3,700 feet (turf)

(2B1) Cape Cod Airfield – West Barnstable, Massachusetts

Longest Runway: 2,700 feet (turf)
---
Related Destinations
---
Nantucket Jet Charter Services | Request a Quote
Request a Quote or give us a call at 1-888-987-5387 to speak with one of our private jet charter brokers and arrange your private flight to Nantucket, MA. When you book your flight with ACA, you'll enjoy maximum levels of safety, convenience, comfort and discretion.
Our private jet charter services can add hours to your day in Nantucket while you skip the hassles of commercial flights, including missed connections, long lines, delays/cancellations and inconvenient scheduling. You choose the aircraft, decide the date and time to fly, then simply show up and depart.