Cape Cod Jet Charter
Private Flights to Cape Cod, MA
Fly private to Cape Cod with Air Charter Advisors on-demand jet charter service.
Arrive via private jet at Barnstable Municipal Airport (HYA) in Hyannis, or charter a piston or turbo-prop into Cape Cod Airfield in West Barnstable, Massachusetts.
Choose from thousands of planes based in New England and across the country for your charter flight, and enjoy all-inclusive, competitive pricing for every flight without any hidden fees or membership charges.
Cape Cod Air Charter Advisors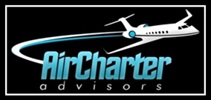 Safety is our number one goal, and we go above & beyond what the FAA requires for charter flights. Our brokers follow strict safety & due diligence processes, reviewing third-party audits detailing aircraft, operator and pilot details to eliminate risks and offer the best options for every flight. Every plane we arrange is operated by FAR Part 135 or 121 (or foreign equivalent) air carriers, flown by two pilots with high-levels of experience in the make/model aircraft you're renting.
Our private aviation services aren't limited to charter flights, and we can assist with a variety of other services, including jet card purchases, fractional ownership programs, aircraft acquisitions and private plane sales. We can also manage & market your aircraft using the largest online marketplace in on-demand private aviation, helping to maximize ownership and off-set costs.
All of our quotes are all-inclusive and non-committal, and we've built relationships with operators in New England and across the USA to offer outstanding rates to our clients. Call use at 1-888-987-5387 or send us a request for more information, and arrange your upcoming private charter flight to Cape Cod, MA.
---
Airports for Private Charter Flights to Cape Cod, MA
Private jets arriving in Cape Cod will use Barnstable Municipal Airport (HYA), also known as Boardman-Polando Field, located in Hyannis, MA. Barnstable features a private FBO terminal with upscale travel services for private jet clients arriving in Hyannis, while charter flights on piston/turboprop aircraft may opt to use Cape Cod Airfield (2B1) in West Barnstable, or Chatham Municipal (CQX).
(KHYA, HYA) Barnstable Municipal Airport – Hyannis, MA
Boardman/Polando Field
Runway: 5,425 feet | FBO: Rectrix Aviation
(KFMH, FMH) Coast Guard Air Station Cape Cod – Falmouth, MA
Military airfield; prior permissions required
Runway: 9,501 feet
(2B1) Cape Cod Airfield – West Barnstable, MA
Runway: 2,700 feet
(KCQX, CQX) Chatham Municipal Airport – Chatham, MA
Runway: 3,001 feet
Visit Cape Cod | Private Jet to Barnstable Municipal, Hyannis, MA
Destinations > United States > Massachusetts
A coveted luxury travel destination, Cape Cod makes for a great place for private flyers to stay during a weekend vacation or business trip.
The area is full of luxury hotels, resorts, and attractions that private jet travelers can enjoy after arriving at Barnstable Municipal Airport (HYA) in Hyannis, Massachusetts.
Right in the heart of charming Barnstable, it acts as the commercial and transportation hub of Cape Cod. This generates a lot of traffic through the town, and is the reason for its substantial tourism infrastructure.
As far as attractions go, Barnstable, Hyannis and surrounding areas of Cape Cod is well known for a busy nightlife and some charming and expansive parks that private jet travelers from every background can enjoy.
Attractions & Activities
Hyannis has transformed into an upscale travel destination, and it's very popular with the private jet flying community. A lot of private jet travelers stop through here on their way to Cape Cod, and it makes for a good base when exploring the rest of Cape Cod.
With tons of fine-dining options, posh lounges, and waterfront bars, Hyannis mainly caters to the more affluent crowd. And of course, private jet travelers will have easy access to the rest of Cape Cod, Martha's Vineyard, and Nantucket. If you're hoping to stay centrally located, there are a few attractions that stand out above the rest.
During the day you can take advantage of the prolific fishing holes that pepper the coastline, some sizeable malls with posh and trendy clothing and jewelry outlets, and several charming nature parks. There's also the John F. Kennedy Memorial and Museum, which is sure to keep history buffs busy for hours.
On the other hand, Hyannis boasts several nightlife diversions for private jet travelers that like to burn the midnight oil. Spend an evening sipping cocktails in one of Hyannis' best upscale drinking traditions, Kelly's on Main. This posh cocktail bar offers a wide range of craft beers, and inventive and carefully curated cocktail menu, and gourmet appetizers that will enhance your experience to very memorable heights.
If you're hoping for a couple drinks but in a more casual atmosphere, then head on over to Tommy Doyles Irish Pub & Restaurant. They offer delicious traditional Irish cuisine, domestic and imported draft beers, and live music just about every night.
John F. Kennedy Memorial
397 Main St
508-362-9484
http://jfkhyannismuseum.org/
Main Street
Main Street
508-648-7902
http://www.hyannismainstreet.com/
Cape Cod Beer
1336 Phinney's Lane
508-790-4200
http://capecodbeer.com/
St Francis Xavier Church
347 South St
(508) 775-0818
http://stfrancishyannis.homestead.com/
Cape Cod Central Railroad
252 Main Street
508-771-3800
http://www.capetrain.com/
Luxury Hotels
Private jet travelers in this area of Massachusetts will find that the majority of transportation to Cape Cod siphons through Hyannis, and that a lot of it also stops there. Hyannis used the Cape Cod tourism boost to develop its own economy to much higher levels. Now the whole city sits comfortably on its pedestal as a tourism hub in Massachusetts.
This means that there are plenty of top tier lodging options in the area for private jet travelers to enjoy. For a great week relaxing on the beach, head over to Ocean Edge Resort & Golf Club. This impeccably designed and generously appointed resort is sure to meet the needs of any relaxation-minded private jet traveler. And, of course, it has plenty of options for fun such as golf, dining, and tour packages that will keep you busy during your trip.
Ocean Edge Resort & Golf Club
2907 Main St, Brewster, MA 02631
(508) 896-9000
http://www.oceanedge.com/
Chatham Bars Inn
297 Shore Rd, Chatham, MA 02633
(508) 945-0096
http://www.chathambarsinn.com/
Wequassett Resort and Golf Club
2173 MA-28, Harwich, MA 02645
(508) 432-5400
http://www.wequassett.com/
Queen Anne Inn Cafe & Lounge
70 Queen Anne Rd, Chatham, MA 02633
(508) 945-0394
http://www.queenanneinn.com/
Hawthorne Motel
196 Shore Rd, Chatham, MA 02633
(508) 945-0372
http://www.thehawthorne.com/
Captain's House Inn
369 Old Harbor Rd, Chatham, MA 02633
(508) 945-0127
http://www.captainshouseinn.com/
Hob Knob
128 Main St, Edgartown, MA 02539
(508) 627-9510
https://www.hobknob.com/
Yachting & Sailing
Air Charter Advisors can arrange your private flight to arrive in Cape Cod via Barnstable Municipal (HYA) in Hyannis, MA, and we can complement your trip with luxury concierge services including ground transportation, helicopter lifts around Massachusetts, or a private yacht, sailboat, or catamaran charter. Speak with your broker about the options available for adding a private yacht charter to your trip while in Cape Cod, MA.
---
Private Aircraft for Cape Cod Charter Flights
When arranging your flight with our private jet charter service, you can choose from the following private planes based in New England and across the United States.
We're not limited by any fleet size, and can connect you to the perfect aircraft for each and every flight, potentially saving thousands compared to other companies, jet card memberships, and fractional ownership costs.
Private planes are designed to carry out specific missions regarding distance, fuel, passenger totals, baggage space, and other factors. Give your flight details to our Cape Cod jet charter brokers and let us to find the aircraft that best suits your trip.
Piston | Turbo Props
Beech Baron 58
Cessna 340
Cessna Conquest II
Cessna Grand Caravan
Cessna Stationair
Cirrus SR-22
King Air 90
King Air 100
King Air 200
King Air 250
King Air 300
King Air 350
Piaggio Avanti II
Pilatus PC-12
Piper Cheyenne
Piper Malibu
Piper Matrix
Piper Meridian
Piper Navajo Chieftain
Piper Seneca
View all Pistons and Turbo-Props
VLJ | Light Jets | Super Light
Beechjet 400 / 400A
Cessna Citation Bravo
Cessna Citation CJ
Citation CJ2 / CJ2+
Citation CJ3 / CJ3+
Citation CJ4 / CJ4+
Citation Encore
Citation M2
Citation Mustang
Citation Ultra
Eclipse 500
Hawker 400XP
Honda Jet
Lear Jet 31 / 31A
Lear 35 / 35A
Lear 40 / 40XR
Lear 45 / 45XR (SLJ)
Nextant 400XT
Phenom 100
Phenom 300 (SLJ)
View all VLJ | Light Jets | Super Light
Mid-Size | Super-Mid Size Jets
Citation Excel / XLS
Citation Sovereign
Citation X (10)
Challenger 300 / 350
Falcon 50 / 50EX
Gulfstream G150 / G200 / G280
Hawker 700
Hawker 800 / 800A / 800XP / 850XPi
Hawker 900 / 900XP
Hawker 1000 / 4000
Lear 55
Lear 60 / 60XR
Legacy 500
View all Mid-Size and Super Mid-Size Jets 
Large | Heavy Jets
Challenger 601
Challenger 604 | 605
Challenger 850
Embraer Lineage 1000
Falcon 900 / LX
Falcon 2000 / EX / LX / LXS
Global 5000
Gulfstream G450
Gulfstream GIV / G4
Gulfstream GIV-SP / G4 SP
Lear 70 /75 
Legacy 600
Legacy 650
View all Heavy | Large Jets
Ultra-Long Range Jets
Falcon 5X
Falcon 7X
Falcon 8X
Global Express / XRS
Global 6000
Global 7000
Global 8000
Gulfstream GV / G5
Gulfstream G550
Gulfstream G600
Gulfstream G650 / ER
View all Long Range Jets
VIP Jumbo Jet Airliners
Airbus ACJ-318 Elite Corporate Jet
Airbus ACJ-319 VIP
Airbus ACJ-320 VIP
Airbus ACJ-321 VIP
Boeing Business Jet BBJ / BBJ2 / BBJ3
Boeing B-727 VIP
Boeing B-737 VIP
Boeing B-747 VIP
Boeing B-757 VIP
Boeing B-787 Dreamliner VIP
Bombardier CRJ-200
View all VIP Corporate Airliners
---
Additional Airports
Air Charter Advisors utilizes the following airports to fly clients privately to/from Cape Cod, Massachusetts and neighboring areas.
(KMVY, MVY) Martha's Vineyard Airport – Vineyard Haven, MA
Runway: 5,504 feet | FBO: Martha's Vineyard Airport
(KPYM, PYM) Plymouth Municipal – Plymouth, MA
Runway: 4,349 feet | FBO: Alpha One
(KPVC, PVC) Provincetown Municipal – Provincetown, MA
Runway: 3,502 feet | FBO: Cape Air
(KACK, ACK) Nantucket Memorial – Nantucket, MA
Runway: 6,303 feet |  FBO: ACK Airport
(KEWB, EWB) New Bedford Regional – New Bedford, MA
Runway: 5,504 feet | FBO: Sandpiper Air
(KGHG, GHG) George Harlow Field-Marshfield Municipal– Marshfield, MA
Runway: 3,900 feet | FBO: Shoreline Aviation
(KTAN, TAN) King Field-Taunton Municipal – Taunton, MA
Runway: 3,500 feet | FBO: Taunton Municipal
---
Related Destinations
---
Request a Quote | Private Jet Charter Cape Cod
Request a Quote or give us a call at 1-888-987-5387 to speak with one of our private jet charter brokers for your next luxury vacation, business trip, or special event.