Private Jet Charter Worcester
Private Flights to Worcester, MA
Book a charter flight to Worcester, the county seat of Worcester County, and the second-most populous city in New England after Boston.
Our company gives you access to a variety of business and luxury jets, turboprops, pistons, and VIP airliners for private jet charter service to anywhere in the world, and we're available 24 hours a day for last-minute charter flights and ASAP trips. Worcester Regional Airport (ORH) is centrally located in the city and the state of Massachusetts, and has more than 75 aircraft based on-site.
Enjoy free quotes for all of your upcoming charter flights, competitive rates on Wyvern and ARGUS aircraft, and concierge services to complement the rest of your trip. Our private jet charters can add flexibility to your travels, freeing you from limited commercial scheduling and routing, flying directly to any in the world, whenever you choose.
Worcester Air Charter Advisors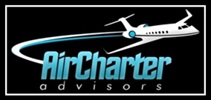 Air Charter Advisors is your source for private air charter services and aircraft management in Worcester, Massachusetts. We carry one of the highest safety/due diligence accreditations in private aviation, thoroughly reviewing aircraft, operator and pilot details to remove options that don't fit within our standards, and give our clients peace of mind. Wyvern-certified, our brokers go over third-party audits detailing plane and pilot history, using standards many corporations apply to their own jets.
Our Worcester aviation services include on-demand air charter service, business jet rentals, and helicopters rentals for quick rides around New England. We also specialize in non-emergency air ambulance for those in need of medical charter flights, and we offer access to a Challenger 604 mid-size jet featuring a hydraulic wheelchair lift to open new possibilities for clients in need of more comfortable air travel arrangements.
ACA can help affluent travelers and flight departments with private plane sales & acquisitions, and our management & marketing services can help you maximize your aircraft ownership using the internet's leading marketplace for on-demand aviation. Luxury concierge services including yacht rentals, ground transportation, helicopters lifts and more can be arranged upon request. Contact us via e-mail or call us at 1-888-987-5387 to arrange your next Worcester jet charter flight.
---
Airports for Private Charter Flights to Worcester
Clients flying to the area will most likely book their charter flight to Worcester Regional Airport (ORH), the city's main airport in the heart of Massachusetts. Located 40 miles west of Boston, 50 miles east of Springfield and 40 miles north of Providence, it offers flexible options for private flyers in New England; its location in Central Massachusetts is why it's known as the "Heart of the Commonwealth". Smaller airfields are available locally for piston and turboprop charters
(KORH, ORH) Worcester Regional Airport – Worcester, MA
Longest Runway: 7,000 feet
(3B3) Sterling Airport – Sterling, MA
Longest Runway: 3,086 feet
(8B5) Tanner–Hiller Airport – New Braintree, MA
Longest Runway: 3,027 feet
(3B0) Southbridge Municipal Airport – Southbridge, MA
Longest Runway: 3,500 feet
(KFIT, FIT) Fitchburg Municipal Airport – Fitchburg, MA
Longest Runway: 4,510 feet
(6B6) Minute Man Air Field – Stow, MA
Longest Runway: 2,770 feet
(KGDM, GDM) Gardner Municipal Airport – Gardner, MA
2,999 feet
(1B6) Hopedale Industrial Park Airport – Hopedale, MA
Longest Runway: 3,172 feet
Visit Worcester | Private Jet to Massachusetts
Destinations > United States > Massachusetts
Hire a private plane for a flight to Worcester, a city in Massachusetts that offers private jet travelers a flexible option when flying into New England and the Boston area.
There's a bit of debate as to how Worcester is actually pronounced, even among locals. "War-chest-tah! No, Woostah! No, Wuss-tah!!'' – even if you're saying the name wrong, Worcester is an awesome destination for your next private flight. Whether you're heading to the area for business or a bit of fun and R&R, you're sure to find something enjoyable to do in this eclectic Northeastern town. And of course, the best way to get there and back home is via luxury private jet.
From trendy downtown hotels and posh contemporary resorts to boutique villas and charming bed and breakfasts, Worcester has a lodging option for just about every occasion. After you check in, stop by Worcester Art Museum, featuring exhibits and collections ranging from cultural and historic to contemporary and curious. The creative mediums on display include paintings, sculptures, clay molds, and just about anything you can think of- and they come from just about every region under the sun.
Take, for instance, the iconic and popular Beechwood Hotel. With generously appointed executive suites and carefully curated décor, this elegant hotel just about demands its guests stay relaxed and comfortable. Add fine-dining at Ceres Bistro Restaurant on top of the decadent atmosphere, and you have a hotel that's perfect for private jet travelers. Nature parks, botanical gardens, running and biking trails, and hiking are all easily accessible within an hour's drive.
---
Private Aircraft for Charter Flights to Worcester, MA
Choose from the following private aircraft types when arranging Worcester jet charter service. All of the planes we have access to are operated by FAR Part 135 or 121 (or foreign equivalent) air carriers, and we always recommend two pilots, using only those with high-levels of experience as captain of the specific jet/prop you're renting.
Every plane is designed with different capabilities, and having one of our Worcester air charter brokers working on your flight removes all of the confusion, connecting you with only the best options for your charter flight. If you prefer a specific aircraft that is not listed below, contact us and we'll try to locate on for you.
---
Additional Airports
There are three airports between 20-30 miles from Worcester that offer additional arrival/departure options for clients looking to fly closer to home, or reduce their charter cost.
(KBED, BED) Laurence G Hanscom Field – Bedford, MA
Runway: 7,011 feet | FBO: Jet Aviation – Signature Flight Support
(KORE, ORE) Orange Municipal Airport – Orange, MA
Runway: 4,999 feet
(KOWD, OWD) Norwood Memorial Airport – Norwood, MA
Runway: 4,008 feet | FBO: Flight Level Aviation
---
Related Destinations
---
Request a Quote | Worcester Jet Charter
Contact us via e-mail or call one of our brokers at 1-888-987-5387 and review all of the aircraft and airport options for your charter flight to Worcester, MA. Our aviation services are available 24 hours a day worldwide, and our private jet flights can add hours to your day while saving you from the hassles of commercial flights.