Syracuse Jet Charter
Private Flights to Syracuse, NY
Book a private jet charter to Syracuse, a city located in Central New York and the seat of Onondaga County.
It's the financial and educational center of Central New York, a region home to more than 1 million residents, ranking it as the fifth largest city in the state and making it a popular destination for luxury and business jet charters.
Chartering a private flight to Syracuse Hancock International (SYR), the region's largest airport, is the most comfortable, secure and discreet way to arrive in central NY, and our team was created to offer the highest levels of safety and service in private aviation.
Syracuse Air Charter Advisors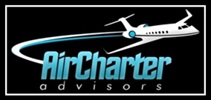 Our Syracuse Air Charter Advisors arranges private jet charter service to/from Syracuse, and we can have you in the air in as little as 4 hours notice. Our aviation services provide instant access to thousands of private planes based in New York, across the country, and around the world, no matter where you're flying to or from. We offer all-inclusive quotes with competitive rates, and we can arrange luxury concierge services to create your most luxurious travel experience yet.
Our top priority for every flight we arrange is the safety and comfort of all of our passengers, something we've shown by becoming Wyvern certified. One of the highest safety and due diligence accreditations in private aviation, we're one of less than 100 brokers out of thousands around the world that have earned this recognition. All of the planes we arrange are operated by Part 135 or 121 (or foreign equivalent) air carriers, and we hire two pilots with substantial experience flying the make/model plane you're renting.
In addition to on-demand air charters, our services include medical charter flights, helicopter rentals; private jet management for owners; aircraft acquisitions; marketing private planes for charter; jet card memberships, yacht rentals and more. Give us a call at 1-888-987-5387 or e-mail us with your trip details, and book your charter flight to Syracuse, NY.
---
Airports for Private Charter Flights to Syracuse
There are 5 airports within 25 to accommodate private jet & turboprop traffic, including Syracuse Hancock International, central NY's largest airport. The airport features a 9,000-ft runway to handle jets of any size, and a private FBO terminal for quick, discrete arrivals & departures. Speak with one of our brokers about additional airport options in Camillus, Skaneateles, Weedsport, and Fulton, as they may reduce the cost of your charter flight.
(KSYR, SYR) Syracuse Hancock International Airport – Syracuse, NY
Runway: 9,003 feet | FBO: Signature Flight Support
(NY25) Camillus Airport – Camillus NY
Runway: 3,970 feet
(6B9) Skaneateles Aerodrome – Skaneateles, NY
Runway: 3,350 feet
(B16) Whitfords Airport – Weedsport, NY
Runway: 3,630 feet
(KFZY, FZY) Oswego County Airport – Fulton, NY
Runway: 5,196 feet | FBO: Oswego County
Visit Syracuse | Private Jet to Central New York
Destinations > United States > New York
Rent a private jet and visit Syracuse, the fifth most populous city in the state of New York.
The city is located at the intersection of I-81 and I-90, and has served as a major transportation & logistics hub over the last two centuries, moving goods and products between the Erie Canal and railway systems.
It's positioned as a major crossroads earned it the first New York State Fair, held in Syracuse in 1841. The Fair traveled between 11 cities in New York before permanently locating in Syracuse, where it has been an annual event except 1942-1947 during World War II. The downtown area also features several convention sites, with a downtown convention complex for business meetings, conferences and other events.
Today, the city is a major center for higher learning and research & development, home to Syracuse University, a major research center, as well as Le Moyne College, a nationally recognized liberal arts college. It's also home to more than 170 parks, fields, and recreation areas, covering a totaling of more than 1,000 acres. These factors lead to Forbes Magazine rating the city 4th over on its list of top 10 places in the U.S. to raise a family in 2010.
---
Private Aircraft for Syracuse Charter Flights
Chartering your flight with ACA gives you access to the following private planes, many of them based in Syracuse and surrounding areas of central New York.
We review third-party audits detailing aircraft, operator and pilot history to ensure all of them comply with our strict safety standards before offering the options for your flight, giving you peace of mind knowing you're working with a company doing its due diligence.
Check out our aircraft galleries below for more information about the aircraft available for your flight, and if you don't see your preferred plane listed below, contact one of our brokers and they will locate one for you.
---
Additional Airports
Private aviation allows you to travel to 1,000 times the number of airports available for commercial flights. Clients flying to areas surrounding of central New York can utilize the following airports located between 25 and 50 miles from downtown Syracuse, including airfields in Rome and Cortland that feature FBOs, and additional options in Hamilton, Norwich, Seneca Falls and Ithaca.
(K16) Becks Grove Airport – Rome, NY
Runway: 3,000 feet
(KVGC, VGC) Hamilton Municipal – Hamilton, NY
Runway: 5,314 feet
(N03) Cortland County Airport-Chase Field – Cortland, NY
Runway: 3,400 feet | FBO: Courtland County
(KRME, RME) Griffiss International Airport – Rome, NY
Runway: 11,821 feet | FBO: Million Air
(0G7) Finger Lakes Regional Airport – Seneca Falls, NY
Runway: 4,592 feet
(KOIC, OIC) Lt. Warren Eaton Airport – Norwich, NY
Runway: 4,727 feet
(KITH, ITH) Ithaca Tompkins Regional – Ithaca, NY
Runway: 6,977 feet
(KSDC, SDC) Williamson-Sodus Airport – Williamson, NY
Runway: 3,801 feet
---
Related Destinations
---
Request a Syracuse Jet Charter Quote
Request a Quote or give us a call at 1-888-987-5387 to speak with one of our Private Jet Charter Syracuse brokers to arrange your charter flight to Central New York.