Private Jet Charter Burlington, VT
Private Flights to/from Burlington, Vermont, USA
Air Charter Advisors arranges private jet charter service to Burlington, VT with access to thousands of planes at a moment's notice. Situated on Lake Champlain, Burlington is the largest city in the state and the cultural and cosmopolitan center of Vermont.
Renting a private jet or turboprop allows clients to fly directly to South Burlington, while the only non-stop commercial flights originate from select cities in the Northeast. ACA offers the highest levels of air charter service to executive and leisure travelers alike, and we can arrange luxury concierge services to complement your charter flight.
Our standards have earned us a reputation for working with only the best of the best, and our team goes the extra nautical mile to make each flight better than the last. When you arrange your Burlington charter flight with us, you'll enjoy straight-forward, pay-as-you-fly private jet service without any hidden fees, long-term contracts, or membership programs.
Burlington Air Charter Advisors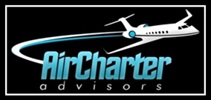 Safety is the number one priority for all of the flight we arrange. While we aim to be the most cost-effective option, we never cut costs regarding aircraft maintenance and performance, or pilot experience. Our clients want the best available options for their flight, and impartial, transparent advice regarding their private aviation. We deliver.
To prove our safety standards is not just a marketing slogan, we've become a Wyvern-certified jet charter broker. This offers our clients peace of mind knowing they're working with an air charter company that follows the highest safety and due diligence standards in private aviation, reviewing third-party audits to ensure compliance with every flight.
Our luxury and business aviation services include private jet management & aircraft marketing services for planes based in New England, and offer assistance to individuals/corporations in purchasing/selling their private planes. We also arrange empty leg private jets, one-way flights, sports team charters, VIP private jet service, and we specialize in medical charter flights and non-emergency air transportation; Vermont's largest hospital, the UVM Medical Center, is located within the municipal limits.
Call us at 1-888-987-5387 or request a free charter quote for your upcoming flight. Our Burlington Air Charter Advisors are available 24 hours a day, 7 days a week — consider us your comprehensive solution for all your aviation needs.
---
Airport Options for Private Flights to Burlington
When flying private to Burlington, you can choose between 5 airports within 30 miles. The most popular choice is Burlington Int'l (BTV), with a runway long enough to accommodate airliners, a private terminal for seamless arrivals & departures, and FBO travel services offered by Heritage Aviation; BVT even features a Customs Port of Entry for unscheduled flights. Additional options for Vermont-bound turboprops and piston aircraft can be found at Morrisville-Stowe (MVL), Franklin County State (FSO) and Warren-Sugarbush (0B7).
(KBTV, BTV) Burlington International Airport – South Burlington, VT
Runway Length: 8,319 | FBO: Heritage Aviation
(KPBG, PBG) Plattsburgh International Airport – Plattsburgh, NY
Runway Length: 11,759
(KMVL, MVL) Morrisville-Stowe State Airport – Morrisville, VT
Runway Length: 3,700
(KFSO, FSO) Franklin Country State Airport – Highgate, VT
Runway Length: 3,000
(0B7) Warren-Sugarbush Airport – Warren, VT
Runway Length: 2,575
Visit Burlington
Destinations > United States > Vermont
Charter a private jet to Burlington, the biggest little city in the United States – home to just over 42,000 people, it's the smallest city that also ranks as the most populated in a state.  Located 45 miles (72 km) south of the Canada–United States border and 94 miles (151 km) south of Montreal, Burlington is the largest city in Vermont and the seat of Chittenden County.
Despite its diminutive size, Forbes named it as one of the "prettiest" towns in America in 2010, with the Church Street Marketplace featured on its cover. There are many historic buildings and landmarks, and there are a total of 17 historic districts within the city, including the Ethan Allen Homestead (1784) and the Unitarian Church (1816).
Fall is a wonderful time to book your charter flight to Burlington as the leaves change and the city glows in bright autumn colors; foliage season starts around the middle of September, with the vibrancy of colors increasing every day until peaking during the first two weeks of October.
As a regional college town, it's home to the University of Vermont (UVM) and Champlain College, and it's known to have a bit of a liberal, free-thinking spirit. It still serves as an important commercial city while maintaining an intimate, quaint atmosphere.
South Burlington serves business jets flying to the area for industries including education, health services, trade, transportation, utilities, and manufacturing.
---
Aircraft Options for Burlington Private Flights
When flying with ACA, you'll enjoy access to the following private aircraft for your charter flight. All of the planes we arrange are operated by FAR Part 135 or 121 (or foreign equivalent) air carriers, and we always use pilots with experience flying the plane you're renting, not recent flight school grads.
Discuss the goals and budget of your flight with our Burlington jet charter brokers, and we'll provide you with aircraft options for your private flight based on the time, distance, passenger total and other factors. Clients can choose to rent a cost-effective piston or turboprop, hire the most luxurious jet in the New England area, or opt for something in between. We advise. You decide.
Check out our Aircraft Gallery for more information regarding the planes available, and contact is if you don't see your preferred aircraft listed below.
---
Related Destinations
---
Burlington, VT Jet Charter Services | Request a FREE Quote
Call us at 1-888-987-5387 to speak with one of our air charter brokers and discuss the goals for your upcoming charter flight to Vermont. Our services are available to you 24 hours a day no matter where you're located, and our private jet services can add hours of time to your day while saving you time and hassles.