Portsmouth Jet Charter
Private Flights to Portsmouth, NH
Air Charter Advisors arrange private jet charter service to/from Portsmouth, a historic seaport and popular summer tourist destination on the coast of New Hampshire, and the third oldest city in the United States.
Fly in a private jet or turboprop and arrive at one of 3 local airports, including Portsmouth International at Pease (PSM), which features a private terminal and FBO services for luxury and business travelers. Choose from thousands of private planes for your flight, and enjoy all-inclusive quotes with the most competitive rates available.
Portsmouth Air Charter Advisors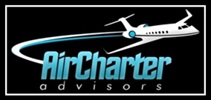 Safety is our top priority when arranging private jet service to/from Portsmouth, whether it's a domestic flight for 2 within New England, or an airliner flying executive groups cross country or overseas. Our company is Wyvern-certified, an accreditation earned by less than 2% of charter brokers worldwide. Using their safety & due diligence tools, we review third-party audits to verify compliance before presenting you with the options, giving you peace of mind when arranging your private flight with us.
We've formed a relationship with operators around the world to offer exclusive deals and incredible rates, and luxury concierge services can be arranged upon request to pair with your luxury charter flight. Our services also include medical charter flights, VIP jet rentals, empty leg flights, and flights for elected officials/members of government, and we offer jet cards programs, aircraft sales/acquisition, and private plane management.
Our jet charter brokers are available 24 hours a day, 7 days a week to review all the options for your upcoming flight. Our quotes carry zero commitment, and we can arrange everything from passenger charter flights, helicopter transfers, luxury yacht rentals, ground transportation, and other special requests – consider Air Charter Advisors your comprehensive solution for private aviation in Portsmouth and surrounding areas of New Hampshire and New England.
---
Airports for Private Charter Flights to Portsmouth, NH
There are 3 airports available for your private flight to/from Portsmouth, New Hampshire, each featuring private FBO terminals and upscale travel services. Portsmouth International (PSM) is the city's main gateway, and we can arrange connecting flights from the airport. However, private jets compete with commercial airliners, while Skyhaven in Rochester and Sanford Regional are dedicated to general aviation, and are better suited for private flights.
(KPSM, PSM) Portsmouth International Airport at Pease – Portsmouth, NH
Runway: 11,321 feet | FBO: Port City Air
(KDAW, DAW) Skyhaven Airport – Rochester, NH
Runway: 4,201 feet |  | FBO: Phillips 66 Aviation
(KSFM, SFM) Sanford Seacoast Regional Airport – Sanford, ME
Runway: 6,389 feet | FBO: Southern Maine Aviation
Visit Portsmouth | Private Jet to New Hampshire
Destinations > United States > New Hampshire
A historic seaport and busy tourist destination, Portsmouth is one of the oldest cities in the nation, founded just three years after the settlement at Plymouth, Massachusetts. It also features the kind of walk-ability typically seen in Europe as opposed to the states.
Located along the deep harbor waters of the Piscataqua river, the city is just 2 miles from the coast. It's most famous as home to the founder of the US Navy, John Paul Jones, whose historic house you can visit today.
It's famous business resident, Portsmouth Shipyard, once supplied the British Navy with HMS-class vessels, and continues to repair/upgrade Los Angeles-class nuclear submarines.
Formerly, the city served as the home to the Strategic Air Command's Pase Air Force Base, which was converted to the Portsmouth International Airport at Pease (PSM) with limited commercial air service and direct charter service.
Today, Portsmouth is a popular choice for flights within New England, particularly during the summer months when families head for the beaches and enjoy a variety of outdoor and water activities.
It offers a small-town vibe together with a variety of cultural, dining, shopping, and nightlife experiences. Its economy features everything from tugboats, fishing vessels, software and biotech, and a variety of services. Heinemann USA is a publisher based in Portsmouth.
---
Private Aircraft Options for Portsmouth Charter Flights
ACA offers instant access to the following private planes for flights to/from Portsmouth, and surrounding areas of New Hampshire and southern Maine.
Every make/model of plane is designed for specific missions, making it difficult to determine which is the best aircraft for your flight. Book your flight with one of our Portsmouth jet charter brokers, and they'll help determine which is the best plane for your flight based on factors including passenger totals, baggage amounts, distance, scheduling and more.
---
Additional Airports
There are 5 additional airports available for your charter flight located between 20 and 35 miles from Portmouth, NH. These airports can potentially save time and money by arriving/departing closer to your home or office, and airports dedicated to general aviation may reduce your flight cost.
(KLWM, LWM) Lawrence Municipal Airport – Lawrence, MA
Runway: 5,001 feet | FBO: Eagle East Aviation – Falcon Air – Four Star Aviation – Lawrence Jet Center
(B19) Biddeford Municipal Airport – Biddeford, ME
Runway: 3,000 feet | FBO: Biddeford Municipal
(KMHT, MHT) Manchester–Boston Regional Airport – Manchester, NH
Runway: 9,250 feet | FBO: Signature Flight Support
(KBVY, BVY) Beverly Regional Airport – Beverly, MA
Runway: 5,001 feet | FBO: North Atlantic Air
(KCON, CON) Concord Municipal Airport – Concord, NH
Runway: 6,005 feet | FBO: Concord Aviation Services
---
Related Destinations
---
Request a Quote | Portsmouth Jet Charter
Call us at 1-888-987-5387 to speak with one of our brokers and discuss the goals for your upcoming charter flight to New Hampshire. You can also e-mail us with your trip details, or any questions regarding your upcoming private flights. Our services are available to you 24 hours a day, 7 days a week no matter where you're located, offering private flights that can add hours of time to your day while saving you time and hassles.