Private Jet Charter Baltimore
Private Flights to/from Baltimore, MD
Rent a private jet to Baltimore, the largest city in the state of Maryland and a popular business and tourist destination. Home to a mild, temperate climate, a busy downtown and historic area, and hospitality at every turn, a private flight to "Charm City" is great during any time of the year.
Flying private to (BWI) Baltimore/Washington International Airport is the most secure, comfortable and luxurious way to arrive in Maryland, and ACA is your source for simple, pay-as-you-go jet charter service while using the highest standards in leisure & business aviation.
Air Charter Advisors allows clients to travel with the highest levels of safety, comfort, and anonymity. We specialize in VIP service on all of our routes, and our attention to detail and commitment to customer safety set us apart from the rest.
Baltimore Air Charter Advisors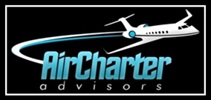 Our company uses some of the highest safety standards in private aviation, and we're available 24 hours a day and 7 days a week to meet all of your needs, whether you're a resident of Maryland of traveling internationally to the United States. We also offer private jet management and marketing services, can assist in acquiring/selling a private jet, and a wide range of other aviation services.
Air Charter Advisors is Wyvern-certified, one of the highest safety accreditations in private aviation. All of the aircraft we use for charter flights to/from Baltimore are operated by FAR Part 135 or 121 (or foreign equivalent) air carriers. We offer personal, all-inclusive private jet service to a variety of distinguished clientele, including C-level executives, VIP/celebrities, family offices, government officials, NGOs, personal assistants and leisure travelers from around the globe.
Enjoy the peace of mind you get from working with a jet charter broker you can trust, and let Air Charter Advisors become your local and global aviation solution for luxury air travel, aircraft acquisition, and private jet management in Baltimore, Maryland.
Request a quote now, or give us a call at 1-888-987-5387 to book your upcoming charter flight to Baltimore. Our brokers can arrange everything from gourmet in-flight catering, luxury ground transportation, helicopter lifts and any special requests you may have for your flight – consider our Private Jet Charter Baltimore service your one-stop shop for all your private aviation needs in the state of Maryland.
---
Baltimore Airports for Private Charter Flights
Baltimore is home to five airport options for private jet charters. The most popular option is Baltimore/Washington International Thurgood Marshall Airport (IATA: BWI, ICAO: KBWI, FAA LID: BWI), located just 9 miles (14 km) south of downtown, and 32 miles (51 km) northeast of Washington DC.
There are three major airports serving the Baltimore–Washington Metropolitan Area, and Baltimore/Washington International is the busiest, handling more than 25 million passengers annually, more than Ronald Reagan Washington National (DCA) and Washington Dulles International (IAD).
Baltimore/Washington International Airport (IATA: BWI, ICAO: KBWI, FAA LID: BWI) – Baltimore, MD
Alias: Thurgood Marshall Airport | BWI | BWI Marshall
Runway: 10,502 feet | 9,500 feet | 5,000 feet
FBO: Signature Flight Support BWI
Customs & Immigration: Yes
Website: http://www.bwiairport.com/en
Martin State Airport (IATA: MTN, ICAO: KMTN, FAA LID: MTN) – Middle River, MD
Tipton Airport (IATA: FME, ICAO: KFME, FAA LID: FME) – Odenton, MD
Carroll County Regional (ICAO: KDMW, FAA LID: DMW) – Westminster, MD
Montgomery County Airpark (IATA: GAI, ICAO: KGAI, FAA LID: GAI) — Gaithersburg, MD
---
Baltimore Aircraft Rentals
ACA connects you to the following private aircraft located in Baltimore and around the world. Every plane we arrange for charter service is operated by FAR Part 135 or 121 (or foreign equivalent) air carriers, flown by veteran pilots with a wealth of experience in the specific aircraft you're chartering.
Our Baltimore Jet Charter brokers will provide options based on the goals and budget of your trip, whether you're looking for a cost-effective charter flight, or the most luxurious, lavish jet available. Check out our Aircraft Gallery for more details on all of the aircraft available for your trip.
If you don't see your preferred aircraft listed below, speak to one of our brokers and they will locate one for you.
Piston | Turbo Props
Beech Baron 58
Cessna 340
Cessna Conquest II
Cessna Grand Caravan
Cessna Stationair
Cirrus SR-22
King Air 90
King Air 100
King Air 200
King Air 250
King Air 300
King Air 350
Piaggio Avanti II
Pilatus PC-12
Piper Cheyenne
Piper Malibu
Piper Matrix
Piper Meridian
Piper Navajo Chieftain
Piper Seneca
View all Pistons and Turbo-Props
VLJ | Light Jets | Super Light
Beechjet 400 / 400A
Cessna Citation Bravo
Cessna Citation CJ
Citation CJ2 / CJ2+
Citation CJ3 / CJ3+
Citation CJ4 / CJ4+
Citation Encore
Citation M2
Citation Mustang
Citation Ultra
Eclipse 500
Hawker 400XP
Honda Jet
Lear Jet 31 / 31A
Lear 35 / 35A
Lear 40 / 40XR
Lear 45 / 45XR (SLJ)
Nextant 400XT
Phenom 100
Phenom 300 (SLJ)
View all VLJ | Light Jets | Super Light
Midsize | Super Midsize Jets
Citation Excel / XLS
Citation Sovereign
Citation X (10)
Challenger 300 / 350
Falcon 50 / 50EX
Gulfstream G150 / G200 / G280
Hawker 700
Hawker 800 / 800A / 800XP / 850XPi
Hawker 900 / 900XP
Hawker 1000 / 4000
Lear 55
Lear 60 / 60XR
Legacy 500
View all Midsize and Super Midsize Jets 
Large | Heavy Jets
Challenger 601
Challenger 604 | 605
Challenger 850
Embraer Lineage 1000
Falcon 900 / LX
Falcon 2000 / EX / LX / LXS
Global 5000
Gulfstream G450
Gulfstream GIV / G4
Gulfstream GIV-SP / G4 SP
Lear 70 /75 
Legacy 600
Legacy 650
View all Heavy | Large Jets
Long Range Jets
Falcon 5X
Falcon 7X
Falcon 8X
Global Express / XRS
Global 6000
Global 7000
Global 8000
Gulfstream GV / G5
Gulfstream G550
Gulfstream G600
Gulfstream G650 / ER
View all Long Range Jets
VIP Airliners
Airbus ACJ-318 Elite Corporate Jet
Airbus ACJ-319 VIP
Airbus ACJ-320 VIP
Airbus ACJ-321 VIP
Boeing Business Jet BBJ / BBJ2 / BBJ3
Boeing B-727 VIP
Boeing B-737 VIP
Boeing B-747 VIP
Boeing B-757 VIP
Boeing B-787 Dreamliner VIP
Bombardier CRJ-200
View all VIP Corporate Airliners
---
Private Jet to Baltimore, Maryland
Destinations > United States > Maryland
Fly private to Baltimore, Maryland, a major port city that lies on the juncture of the Chesapeake Bay on the Mid-Atlantic Coast.
The city was founded in 1729 and is home to Fort McHenry, the star-shaped military fort where Francis Scott Key wrote the Star Spangled Banner during the War of 1812.  The city's other famous residents have included Edith Hamilton, Frederick Douglass, John Waters and Babe Ruth.
The Inner Harbor is now home to a wealth of museums, shops, gourmet crab shacks, and a variety of historical attractions, most notably the USS Constellation, a Civil War-era warship; the harbor area is also home to the National Aquarium, a showcase of over 15,000 marine creatures and plants. If you're looking for a bite to eat, head over to Fell's Point where you'll find Little Italy and Corn Beef Row, a perfect compliment to the inner harbor featuring pubs, restaurants and great nightlife in a historic setting.
Attractions & Events
Things to do in Baltimore
You'll find the center of Baltimore's business district Downtown, although the nicest section of the city is arguably Midtown. Here you can wine & dine along Charles St. before heading over to Walters Art Museum and the original Washington Monument. Midtown is also where you'll find the performing arts district, Penn Station, and a variety of other attractions many visitors tend to unwisely ignore.

The areas of Downtown and Midtown are also home to the campuses of the University of Maryland – Baltimore and the University of Baltimore, respectively. Thanks to the area's focus on higher education, nearly a quarter of the jobs here are in the fields of science, technology, engineering, and mathematics.
Johns Hopkins Hospital and Johns Hopkins University were both founded here late in the 19th century, and are now the city's top two employers despite the fact that around 90% of the jobs here are based in the low-wage service industry due to its tourism draw.
Edgar Allen Poe is one of the city's most beloved residents, and his life and works are commemorated at the Edgar Allen Poe House & Museum. His work left a lasting impression on the city, a legacy celebrated in its culture from local artists and businesses to its NFL team, the Ravens.
Charter a private jet and catch a game at M&T Bank Stadium, home of the 2013 Super Bowl champions and host to several events and concerts throughout the year. You can also catch an Orioles game at one of the nicest parks in the country, Camden Yards. Check out more of our recommendations for things to do after your private flight to Baltimore, Maryland.
Fort McHenry
2400 E Fort Ave
(410) 962-4290
https://www.nps.gov/fomc/index.htm
National Aquarium
501 E Pratt St
(410) 576-3800
http://www.aqua.org/
Oriole Park at Camden Yards
333 W Camden St
(410) 685-9800
http://baltimore.orioles.mlb.com/
M&T Bank Stadium
1101 Russell St
(410) 261-7283
http://www.baltimoreravens.com/
Museums in Baltimore
American Visionary Art Museum
800 Key Hwy
(410) 244-1900
http://avam.org/
Walters Art Museum
600 N Charles St
(410) 547-9000
http://thewalters.org/
Port Discovery
35 Market Pl
(410) 727-8120
http://www.portdiscovery.org/
Baltimore Museum of Art
10 Art Museum Dr
(443) 573-1700
https://artbma.org/
Climate
Climate in Baltimore
Baltimore experiences a humid subtropical climate thanks to its low elevation and proximity to warm marine waters within a cradle of surrounding mountains, making it ideal to visit any time of the year. Summers here are typically hot and humid, so you'll want to pack shorts and bring a bathing suit. Winters are cool and moist bringing a beautiful display of fall foliage beginning around mid-October lasting until January.
Luxury Hotels
Baltimore Luxury Hotels
Charter a private flight to Baltimore, a major port city in Maryland along the Atlantic Coast with a rich history that dates back to the Revolutionary War. Thanks to its stature as a major tourist destination, the city is overflowing with luxury hotel options for your visit.
Baltimore has a lot to offer those who benefit from private business and leisure travel, from an incredible number of neighborhoods, each with a distinct character of their own, to a variety of hotels and resorts for luxury getaways, business trips, and special events.
The best upscale resorts are located around the Inner Harbor, most notably the Four Seasons and Hotel Monaco; the Inner Harbor is also where you'll find a majority of the city's premier attractions and museums. Business travelers looking to stay closer to (BWI) Thurgood Marshall Airport can choose the Westin or Hilton BWI locations, offering upscale business accommodations. Looking to move to the area? Check out The Ritz-Carlton Residences.
Luxury Hotels
Four Seasons
200 International Drive
(410) 576-5800
http://www.fourseasons.com/baltimore/
Hotel Monaco
2 N Charles St
(443) 692-6170
http://www.monaco-baltimore.com/
Renaissance Harborplace Hotel
202 E Pratt St
(410) 547-1200
http://www.marriott.com/renaissance-baltimore-harborplace/
Royal Sonesta Harbor Court
550 Light St
(410) 234-0550
http://www.sonesta.com/baltimore/
Inn at the Black Olive
803 S Caroline St
(443) 681-6316
http://www.innattheblackolive.com/
Marriott Waterfront – The Charm'tastic Mile
700 Aliceanna St
(410) 385-3000
http://www.marriott.com/baltimore-waterfront/
Business Hotels
The Westin BWI Airport
1110 Old Elkridge Landing Rd, Linthicum Heights, MD 21090
(443) 577-2300
http://www.westinbwi.com/
Hilton BWI Airport
1739 W Nursery Rd, Linthicum Heights, MD 21090
(410) 694-0808
http://www.hilton.com/baltimore-bwi-airport/
The Hotel at Arundel Preserve
7795 Arundel Mills Blvd, Hanover, MD 21076
(410) 796-9830
https://www.thehotelarundel.com/
Bed & Breakfasts | Inns
1840s Carrollton Inn
50 Albemarle St
(410) 385-1840
http://www.1840scarrolltoninn.com/
The Gramercy Mansion Bed and Breakfast
1400 Greenspring Valley Rd, Stevenson, MD 21153
(410) 486-2405
http://www.gramercymansion.com/
Rachael's Dowry Bed and Breakfast
637 Washington Blvd
(410) 752-0805
http://www.rachaelsdowrybedandbreakfast.com/
---
Additional Airports in Maryland
Private aviation allows clients to reach airports that commercial airlines can't fly to. Below are some of the popular airports located within 50 miles. If you don't see your preferred airport listed, contact one of our brokers with the details of your flight.
(KDCA, DCA) Ronald Reagan Washington National Airport – Washington D.C.
Runway: 7,169 feet
(KFDK, FDK) Frederick Municipal Airport – Frederick, MD
Runway: 5,219 feet
(KESN, ESN) Easton Airport – Easton, MD
Runway: 5,500 feet
(KIAD, IAD) Washington Dulles International Airport – Loudoun, VA
Runway: 11,500 feet
(KJYO, JYO) Leesburg Executive Airport – Leesburg, VA
Runway: 5,500 feet
---
Related Destinations
---
Baltimore, MD Jet Charter Services | Request a FREE Quote
Request a Quote or give us a call at 1-888-987-5387 to speak with one of our Baltimore jet charter service brokers for your next luxury vacation, business trip, or special event in Baltimore, MD.