Charleston Jet Charter
Private Flights to Charleston, SC
Charter a turbo-prop or luxury jet to Charleston, the premier destination for private air travel in South Carolina. Hiring a jet into either (KCHS) Charleston International or (KJZI) Charleston Executive Airport is the best way to get to and from the city, and our team is here to offer the highest standards in executive and leisure travel.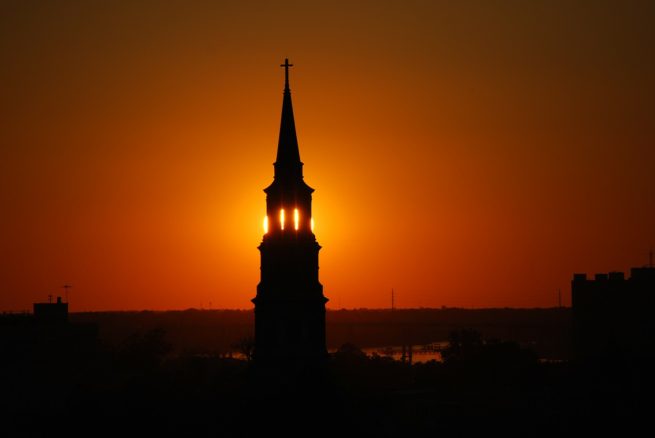 Air Charter Advisors offers on-demand jet charter service to/from Charleston, and with access to thousands of certified aircraft located around the world, we're confident we can arrange the right aircraft for your trip, whether you're flying internationally or domestically.
Charleston Air Charter Advisors
Our air charter company is Wyvern-certified, and all of the aircraft we use for flights to Charleston and the rest of South Carolina are operated by FAR Part 135 (or foreign equivalent) air carriers. Enjoy the peace of mind you get from working with a broker you can trust, and let Air Charter Advisors be your local and global aviation solution for luxury air travel, aircraft acquisition and private jet management.
Call or request a quote for a charter flight to Charleston, South Carolina. Our team is here to help you with all of your aviation needs, from booking aircraft and creating a flight itinerary to arranging gourmet in-flight catering, luxury ground transportation or meeting any other requests you may have – consider Charleston Air Charter Advisors your one-stop shop for all things private aviation in South Carolina.
---
Airports for Private Charter Flights to Charleston
(KJZI, JZI) Charleston Executive Airport
Longest Runway: 5,000 feet
(KCHS, CHS) Charleston International Airport
Longest Runway: 9,001 feet
(KLRO, LRO) Mount Pleasant Regional Airport
Longest Runway: 3,700 feet
---
Visit Charleston | Private Jet to South Carolina
Destinations > United States > South Carolina
Fly private into Charleston and be ready for a slow and sweet way of life. A natural reaction to the muggy heat pouring out of the area's iconic marshlands, South Carolina's no-hurry lifestyle subtly urges you towards indulgence.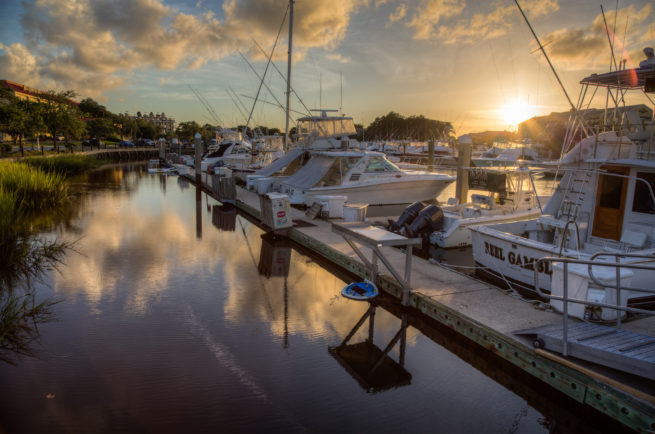 Early mornings and late nights turn to long afternoons sipping sweet-tea, meandering the streets, and rekindling a gift-for-gab with the locals; it relishes this transformation in each visitor. But you need not worry; you can escape the daytime haze and run right into the arms of its fast and sensational nightlife.
Regardless of how you want to spend time there, Private Air Charter Charleston representatives can arrange multiple aspects of the trip. Our jet charter representatives can set up everything from in-flight catering to ground transportation and helicopter lifts. Request a quote now or call to speak with a representative and book your luxury private flight to this charming Carolinian city.
Attractions and Activities
Fly private to South Carolina for the shrimp n' grits, stay for the southern hospitality. This city has everything; on one hand you'll spend afternoons golfing and sipping sweet tea at the ultra-luxurious courses in the area, on the other you can head for the grungy yet charming downtown for cheap drinks and loud music.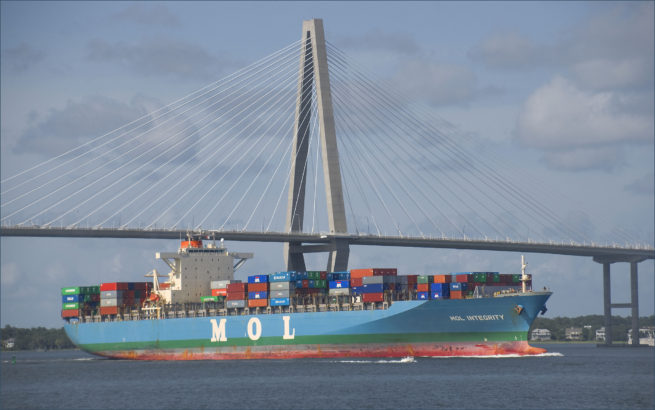 All of this is set to the backdrop of South Carolina's oldest city, and it's easy to see its story while walking among its antebellum buildings. For history buffs, the Cathedral of Saint John the Baptist and the Fort Sumter National Monument are absolute must-sees. If you're more of a night owl, then look no further than Prohibition, the city's premier 1920's style cocktail bar. Feed your inner foodie at 82 Queen where their shrimp n' grits are touted as the best in South Carolina.
Whatever you decide to do, Charleston Jet Charter is available to make your private flight there as comfortable as possible. If you're curious about even more of the area's best attractions, read on for our list of the best things to do for private jet travelers.
Arthur Ravenel Jr. Bridge
http://ravenelbridge.net/
Waterfront Park
1 Vendue
843-724-7327
https://www.charlestonparksconservancy.org/park-finder
Middleton Place
4300 Ashley River Road
843-556-6020
https://www.middletonplace.org/
Cathedral of Saint John the Baptist
120 Broad Street
(843) 724-8395
http://charlestoncathedral.com/
Kahal Kadosh Beth Elohim
90 Hasell St
843-723-1090
http://www.kkbe.org/
Magnolia Plantation & Gardens
3550 Ashley River Rd
843-571-1266
http://www.magnoliaplantation.com/
Fort Sumter National Monument
843-883-3123
https://www.nps.gov/fosu/index.htm
Executive Charter Flights
Our team is Wyvern Certified, meaning our safety standards and due diligence processes meet and exceed the requirements Fortune 500 companies apply to their corporate jets. We take our clients privacy, safety, and comfort very seriously, and our team diligently reviews the details of the most recent Wyvern PASS reports for pilot safety, aircraft maintenance and operator history when arranging your private flight to Charleston. Our
Charleston Jet Charter
brokers can arrange everything from private flights with gourmet in-flight catering to luxury ground transportation and private
helicopter lifts
. Experienced with a wide variety of clientele, we'll make sure that your executive flight with us is your best yet, regardless of whether you're a top tier executive or seasoned business traveler. You might not book with us the first time, but when you do, you'll know you have a partner you can work with for every flight you need in the future. Request a quote now, or give us a call to book a 
private business jet to Charleston, South Carolina
. Our representatives are available 24 hours a day and 7 days a week to ensure that your needs are met exactly when they need to be.
Luxury Hotels
Whether you're flying to South Carolina for the
world class golf courses
or because you've been craving some down south sweet tea, our jet charter brokers can arrange the right flight itinerary to suit your needs. Once you land at your airport of choice, you'll want to find a place to lay your head for the night;
the city has a ton of 4 and 5-star hotel options that are sure to suit your needs
. Book a few nights at the
Belmond Place and relish the unrivaled luxury and comfort that it provides
. Walking into the lobby places you in a lavishly appointed room with a rich and buttery color palate that instantly makes you feel at home. If classic luxury isn't your cup of tea, head over to the HarbourView Inn – a quaint boutique rebuttal to Belmond's decadence. There are tons of other hotel options in the city, and it's easy to get inundated with the number of options. Read on for our list of the best hotels for private jet travelers in the area.
Belmond Place
205 Meeting St. (843) 722-4900
http://www.belmond.com/charleston-place/
HarbourView Inn
2 Vendue Range (843) 853-8439
http://harbourviewcharleston.com/
Zero George
0 George St. (843) 817-7900
http://zerogeorge.com/
French Quarter Inn
166 Church St. (843) 722-1900
http://fqicharleston.com/
Planters Inn Hotel
112 N Market St. (843) 722-2345
http://www.plantersinn.com/
The Sanctuary at Kiawah Island
1 Sanctuary Beach Dr. (843) 768-2121
http://www.kiawahresort.com/accommodations/the-sanctuary-hotel
John Rutledge House Inn
116 Broad St. (800) 476-9741
http://www.johnrutledgehouseinn.com/
Market Pavilion Hotel
225 E Bay St. (843) 723-0500
http://www.marketpavilion.com/
---
Aircraft for Charter Flights to Charleston, South Carolina
Air Charter Advisors utilizes the following private aircraft to arrange private jet charter service to/from Charleston, South Carolina, and all of the charter flights we arrange are operated by FAR Part 135 or 121 (or foreign equivalent) Wyvern-certified air carriers. There are private jets based in the area, and transient jets may become available for empty leg charter flights.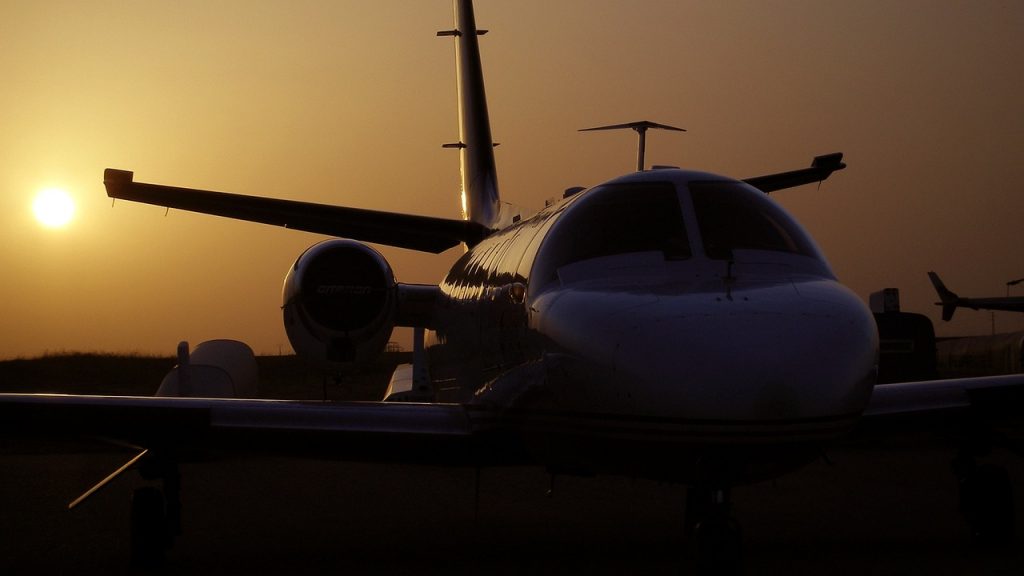 Check out our Aircraft Gallery for more details on all of the planes available for your private flight, and if you don't see your preferred aircraft type listed below, speak to one of our brokers and they will locate one for you.
Piston | Turbo Props
Beech Baron 58
Cessna 340
Cessna Conquest II
Cessna Grand Caravan
Cessna Stationair
Cirrus SR-22
King Air 90
King Air 100
King Air 200
King Air 250
King Air 300
King Air 350
Piaggio Avanti II
Pilatus PC-12
Piper Cheyenne
Piper Malibu
Piper Matrix
Piper Meridian
Piper Navajo Chieftain
Piper Seneca
View all Pistons and Turbo-Props
VLJ | Light Jets | Super Light
Beechjet 400 / 400A
Cessna Citation Bravo
Cessna Citation CJ
Citation CJ2 / CJ2+
Citation CJ3 / CJ3+
Citation CJ4 / CJ4+
Citation Encore
Citation M2
Citation Mustang
Citation Ultra
Eclipse 500
Hawker 400XP
Honda Jet
Lear Jet 31 / 31A
Lear 35 / 35A
Lear 40 / 40XR
Lear 45 / 45XR (SLJ)
Nextant 400XT
Phenom 100
Phenom 300 (SLJ)
View all VLJ | Light Jets | Super Light
Mid-Size | Super-Mid Size Jets
Citation Excel / XLS
Citation Sovereign
Citation X (10)
Challenger 300 / 350
Falcon 50 / 50EX
Gulfstream G150 / G200 / G280
Hawker 700
Hawker 800 / 800A / 800XP / 850XPi
Hawker 900 / 900XP
Hawker 1000 / 4000
Lear 55
Lear 60 / 60XR
Legacy 500
View all Mid-Size and Super Mid-Size Jets 
Large | Heavy Jets
Challenger 601
Challenger 604 | 605
Challenger 850
Embraer Lineage 1000
Falcon 900 / LX
Falcon 2000 / EX / LX / LXS
Global 5000
Gulfstream G450
Gulfstream GIV / G4
Gulfstream GIV-SP / G4 SP
Lear 70 /75 
Legacy 600
Legacy 650
View all Heavy | Large Jets
Ultra-Long Range Jets
Falcon 5X
Falcon 7X
Falcon 8X
Global Express / XRS
Global 6000
Global 7000
Global 8000
Gulfstream GV / G5
Gulfstream G550
Gulfstream G600
Gulfstream G650 / ER
View all Long Range Jets
VIP Jumbo Jet Airliners
Airbus ACJ-318 Elite Corporate Jet
Airbus ACJ-319 VIP
Airbus ACJ-320 VIP
Airbus ACJ-321 VIP
Boeing Business Jet BBJ / BBJ2 / BBJ3
Boeing B-727 VIP
Boeing B-737 VIP
Boeing B-747 VIP
Boeing B-757 VIP
Boeing B-787 Dreamliner VIP
Bombardier CRJ-200
View all VIP Corporate Airliners
---
Airport Options for Private Flights to Charleston, South Carolina
Air Charter Advisors utilizes the following airports to fly clients privately to/from Charleston, South Carolina and neighboring areas.
(KJZI, JZI) Charleston Executive Airport
Longest Runway: 5,000 feet
Charleston Executive Airport (ICAO: KJZI, FAA LID: JZI) is a popular choice for leisure and executive flights. The airport is located in Charleston County, South Carolina, and is operated by the county's Aviation Authority.
It is a public-use airport with no scheduled commercial service, and it's location just six nautical miles southwest of the city's central business district make it the premier choice for business jets and executive charters.
(KJZI) Charleston Executive Airport features two concrete runways (Runway 9/27: 5,000 feet; Runway 4/22: 4,313 feet) to facilitate private jets, and Atlantic Aviation operates an FBO out of the terminal offering fuel services, hangaring and lounge areas.
(KCHS, CHS) Charleston International Airport
Longest Runway: 9,001 feet
If you're planning on chartering a heavy jet such as a Challenger 605 or Gulfstream G500, or a private airliner like a Boeing Business Jet or Airbus 319 corporate jet, we can arrange for your plane to arrive at your only option for large aircraft – Charleston International Airport.
Charleston International Airport (IATA: CHS, ICAO: KCHS, FAA LID: CHS) is South Carolina's largest and busiest airport, located 12 miles north of downtown. The airport consists of four areas: the military area (west), the airline terminal (south), the general aviation area (east), and the Boeing assembly area (south).
The CHS airport offers two runways: 03/21, a 7,004 foot asphalt runway, and 15/33, a 9,001-foot concrete runway. Signature Flight Support and Atlantic Aviation both operate FBOs out of the airport, and the airport is home to the Boeing South Carolina facility that assembles the Boeing 787 Dreamliner.
Additional Airports
(KLRO, LRO) Mount Pleasant Regional Airport, Mount Pleasant – South Carolina

Longest Runway: 3,700 feet | Distance: 16 miles away

(KRBW, RBW) Lowcountry Regional Airport, Walterboro – South Carolina

Longest Runway: 6,002 feet | Distance: 52 miles away 
---
Request a Charleston Jet Charter Quote
Request a Quote or give us a call at 1-888-987-5387 to speak with one of our Charleston Private Jet Charter agents for your next luxury vacation, business trip, or special event.