Private Jet Charter Newark
Private Flights to Newark, NJ
Book your private flight to Newark, home to the largest population in the state of New Jersey, and the seat of Essex County. Newark is part of the New York metropolitan area and is its second largest city, located just 8 miles (13 km) west of lower Manhattan.
Whether you're renting a business jet to Teterboro, hiring a turboprop to Linden, or you need your private jet managed in Morristown, Air Charter Advisors offers comprehensive aviation services for luxury flyers and aircraft owners in Newark and surrounding areas of New Jersey.
We utilize some of the highest safety standards in private aviation, and our consultative, transparent service was created to give you peace of mind when arranging your charter flight. Enjoy instant access to thousands of jets, turboprops, pistons and airliners located in your area, and receive all-inclusive, no-strings-attached quotes with the most competitive rates in the industry.
Newark Air Charter Advisors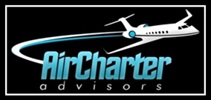 A lot of brokers talk about their safety standards, but were one of less than 75 brokers out of over 4,000 brokers around the world to become Wyvern-certified, an accreditation earned by going above and beyond what's required by the FAA. Our safety standards fall in line with those Fortune 100 companies apply to their corporate fleets, and is the reason why many of them contact us to hire a private jet to Newark when their business jets are down for maintenance, their planes suffer a mechanical issue, or they need a flight outside of their fleet's capabilities.
We review third-party audits that list aircraft maintenance, operator track record, and pilot experience in the make/model aircraft you're renting, removing options that don't fit our standards, and offer our clients only the best of the best. Contact us for instant access to thousands of private planes based at Newark Liberty and NY-area airports, complete with zero obligation charter quotes, and competitive rates for all of your flights to/from Newark, NJ.
Our passenger air charter services include VIP/celebrity private jet service, high-security/armed jet service, air cargo, government charter flights, medical flights, and airliner rentals for large groups, executive offices and special events. If you're an aircraft owner in the NJ/NY area, we can manage your charter plane and market it using the web's largest marketplace for on-demand private aviation. We can also help with selling your private plane, and we can assist with aircraft acquisitions, fractional ownership, jet card memberships and more.
Speak with our Newark Jet Charter team by calling us at 1-888-987-5387. Our brokers are available to you 24 hours a day for worldwide air charter service, and we can arrange flights in as little as 4-6 hours. You can also contact us via e-mail with the details of your trip, or any questions, concerns, or requests you have for your upcoming charter flight to Newark, NJ.
---
Airports for Private Charter Flights to Newark
Newark offers flexible options when arranging your private flight to the New York Metropolitan Area, with 5 airports located within 20 miles, including the Northeast's busiest private aviation hub, Teterboro Airport (TEB) — located just minutes from Manhattan, Teterboro offers 6 FBOs, and is the preferred choice for business jets and executive flying to NYC, and we can arrange quick helicopter transfers to Manhattan. Flights can be arranged directly into Newark Liberty (ERW) and Morristown Municipal (MMU) using Signature Flight Support's private terminals, and clients can also choose to arrive at Lindon or Essex County using select light-mid size jets, turboprops, and piston aircraft.
(KEWR, ERW) Newark Liberty International Airport – Newark, NJ
Runway: 11,000 feet | FBO: Signature Flight Support
(KLDJ, LDJ) Linden Airport – Linden, NJ
Runway: 4,140 feet
(KTEB, TEB) Teterboro Airport – Teterboro, NJ
Runway: 7,000 feet | FBO: 6 total
(KCDW, CDW) Essex County Airport – Caldwell, NJ
Runway: 4,552 feet
(KMMU, MMU) Morristown Municipal Airport – Morristown, NJ
Runway: 5,998 feet | FBO: Signature Flight Support – FTC
Visit Newark | Private Jet to New Jersey
Destinations > United States > New Jersey
Rent a private jet to Newark, the largest city in New Jersey, and located in the heart of the New York Metro area just 8 miles west of downtown Manhattan.
Originally settled by Puritans in 1666 at the mouth of the Passaic River, Newark is one of the oldest European cities in the nation. The city's waterfront has been a centerpiece of the Port of New York and New Jersey for decades, America's busiest seaport, and the Port Newark-Elizabeth is the primary container shipping terminal serving the East Coast of the United States.
It's also home to one of the nation's first municipal commercial airport, Newark Liberty International Airport (KEWR), which thanks to its proximity to NYC, ranks as the 15th busiest airport in the country; the airports in the NY metro area create the busiest region in all aviation, both private and commercial. Major companies in the city include Prudential, PSEG, Panasonic Corporation of North America, Audible.com, IDT Corporation, and Manischewitz.
Newark's downtown skyline may not be as iconic as the one in NYC, but it continues to evolve adding new skyscrapers and high-rises every year. Each day, around 100,000 people commute to the city's business district, creating a lively downtown atmosphere that never clocks out, continuing into the night with a variety of entertainment venues, restaurants, bars, clubs, and assorted nightlife to keep private jet travelers happy.
Branch Brook Park is the oldest county park in the United States, and offers a nice relaxing break from city life for private jet travelers. It's home to the nation's largest collection, featuring over 5,000 of cherry blossom trees. Speak with one of our jet charter brokers, and book your next private flight to Newark NJ.
---
Private Aircraft for Charter Flights to Newark, NJ
Choose between the following planes when you arrange your Newark private jet charter service with ACA. Every plane we arrange is operated by FAR Part 135 or 121 (or foreign equivalent) air carriers, and we check reports showing each plane's maintenance history, every operator's incident reports, and flight crew experience as pilot in the make/model plane you're hiring.
There are thousands of planes to choose from, each optimized to perform specific missions based on distance, speed, passenger count, baggage space, runway length, and other factors. Having one of our Newark air charter brokers working on your flight removes the guess work, searching a massive fleet of private planes to connect you with the best aircraft for your flight. Let us know if you don't see your preferred aircraft listed below, and we'll try to locate one that operates within our standards.
---
Additional Airports
Clients flying private outside of Newark, New Jersey can arrange their charter flights using the following airports located between 2–30 miles from the city.
Please note that landing fees at NYC's major commercial airports can be cost prohibitive, with Teterboro (TEB) being New York's main private jet hub. Residents living in the surrounding counties of Hunterdon, Middlesex, Monmouth, Passaic, and Somerset can arrive/depart closer to their home or office, and may benefit from reduced charter costs using facilities focused on private/general aviation.
(6N7) New York Skyports – New York, NY
(Sea Plane Base)
(KLGA, LGA) LaGuardia Airport – New York, NY
Runway: 7,003 feet | FBO: Sheltair
(KJFK, JFK) John F. Kennedy International – New York, NY
Runway: 14,511 feet | FBO: Sheltair
(47N) Central Jersey Regional – Manville, NJ
Runway: 3,510 feet | FBO: 47N
(3N6) Old Bridge Airport – Old Bridge, NJ
Runway: 3,594 feet | FBO: Old Bridge Airport
(4N1) Greenwood Lake Airport – West Milford, NJ
Runway: 3,471 feet | FBO: Greenwood Lake Aviation
(N51) Solberg–Hunterdon Airport – Readington, NJ
Runway: 5,598 feet | FBO: Solberg Aviation
(KHPN, HPN) Westchester County Airport – White Plains, NY
Runway: 6,549 feet | FBO: 4 total
(39N) Princeton Airport – Princeton/Rocky Hill, NJ
Runway: 3,499 feet
(KBLM, BLM) Monmouth Executive Airport– Belmar, NJ
Runway: 7,371 feet
---
Related Destinations
---
Request a Quote | Newark Jet Charter
Contact our team via e-mail or call us at 1-888-987-5387 to discuss the goals of your next private flight to Newark, NJ. Our aviation services extend around the globe for domestic and intentional flights, and we're available to you 24 hours a day no matter where you're flying to or from.