Private Jet Charter West Chester
Private Flights to West Chester, PA
Hire a private plane and fly to West Chester, a borough in southeast Pennsylvania and the seat of Chester County, PA. The town is located in Brandywine Valley, less than an hour west of Philadelphia.
ACA offers access to thousands of planes at a moment's notice, and our services extend around the world no matter where your business or leisure flight are heading.
West Chester private air charter service allows you to arrive at Brandywine Airport (OQN) on the date & time you choose, freeing you from busy commercial hubs and inconvenient scheduling, and traveling in the utmost style and comfort.
Looking for Westchester County Airport in White Plains, NY? Click here!
West Chester Air Charter Advisors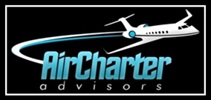 There are thousands of jet charter brokers out there, but not all of them hold the same safety standards we do — even worse, some don't hold any standards at all, and sell you on the price of a given flight. To do this, many brokers take unnecessary risks by using inexperienced pilots, or poorly maintained aircraft.
Working with a West Chester Air Charter Advisor takes the guesswork out of your private air travel, and gives you peace of mind arranging your charter flights. Safety is our company's top priority, and we utilize Wyvern's third-party safety & due diligence tools to review aircraft, operator and pilot history before presenting the options to our clients. Working with our team means you can expect only the best of the best for all of your upcoming flights.
Our private aviation services include ASAP business jet rentals, medical charter flights, executive/group charters, supplemental lift, empty leg charter flights, jet card memberships, aircraft sales/acquisitions, and private plane management.
We're available 24 hours a day, offering the highest levels of safety and service without compromising safety, comfort, or quality. Call us at 1-888-987-5387 or e-mail us your trip details to arrange your charter flight to West Chester, PA.
---
Airports for Private Charter Flights to/from West Chester, PA
Private charter flights on piston and turbo-prop aircraft can fly directly into West Chester by using Brandywine Airport (OQN), located on the opposite side of Fernhill Lake, just minutes from the town. Smaller planes can also arrive at New Garden and Heritage Field, while private jets can arrive using Chester County (MQS). All four of the following airports are located within 20 miles, and feature private FBO terminals.
(KOQN, OQN) Brandywine Airport – West Chester, PA
Runway: 3,347 feet | FBO: New Brandywine Aero
(N57) New Garden Airport – Toughkenamon, PA
Runway: 3,695 feet | FBO: New Garden Aviation
(KMQS, MQS) Chester County G. O. Carlson Airport – Coatesville, PA
Runway: 5,400 feet | FBO: Signature Flight Support
(KPTW, PTW) Heritage Field Airport – Pottstown, PA
Runway: 3,371 feet | FBO: Penn Airways
Visit West Chester, PA | Private Jet to Brandywine Airport
Destinations > United States > Pennsylvania
Located approximately an hour's drive west of Philadelphia, West Chester is a popular aviation hub and a great destination for private charter flights.
The entire town of West Chester is home to a rich history, including cobblestone streets dating back to the 1700's, the same streets used by soldiers during the American Revolution. It's the town where Abraham Lincoln started his journey towards the Presidency, and there are more than 3,000 buildings constructed before the colonial era.
The entirety of the West Chester Downtown Historic District was placed on the National Register of Historic Places in 1985, and there are several additional buildings listed as well, including homes, banks, agricultural/industrial buildings, a courthouse, and a theater.
The town became a major clock-making hub during the 18th century, with continued industrial success into the late 19th century as a major wheel manufacturing center for wagons and later automobiles. Later in the 20th century, it served as the headquarters for Commodore Business Machines (CBM), who although now defunct, was a major pioneer in home computing.
Today, it is best known as the headquarters for QVC and its television studios located in West Goshen Township, located in the former corporate headquarters of Commodore International just outside of the city. It's also renowned for it's highly-rated West Chester University, and the city has produced many famous residents, including Horace Pippin, a legendary African-American folk artist, and  Samuel O. Barber, a Pulitzer Prize winning composer.
Downtown offers an array of dining experiences, and there are many trendy shops and boutiques available along Gay Street. High-end bed & breakfasts are available at Faunbrook B&B, Hamanassett B&B and Magnolia House, while Hotel Warner offers a central location along High St.
---
Private Aircraft Rentals for West Chester Charter Flights
Charter your private flight to West Chester and choose from the following aircraft for your private flight. All of the planes we arrange for charter flights are operated by FAR Part 135 or 121 (or foreign equivalent) air carriers, and we can connect you with several Wyvern Wingman/ARGUS Platinum aircraft if preferred.
There are hundreds of planes based in Chester County airports, and thousands more available across Pennsylvania and the Northeast, making it difficult to find the best plane for your flight. Having one of our West Chester jet charter brokers arrange your flight removes all of the guesswork, connecting you the best aircraft options for each and every flight.
---
Additional Airports
Choose from 10 additional airports located between 20 and 35 miles from West Chester for your private flight to Southeast Pennsylvania and surrounding areas of northern Delaware. Choose to arrive/depart closer to home, or reduce the cost of your charter by utilizing an airport focused on general aviation.
West Chester is located just 25 miles west of Philadelphia, however, driving from Philly means taking I-76, I-95, or US-322, and can take an hour or more to make the drive. Even if you arrive at Philadelphia International (PHL), the drive still takes nearly 45 minutes, and more than an hour from Northeast Philadelphia (PNE). Click here for more information about flights to Philadelphia, PA.
If you're flying private on a larger plane and Chester County Airport (MQS) will not work, Wilmington's New Castle Airport is a better option for large jets and airliners, located just 20 miles south from West Chester, PA along US-202, with less traffic congestion.
(KILG, ILG) Wilmington-New Castle Airport – Wilmington, DE
Runway: 7,275 feet | FBO: Atlantic Aviation | Dassault Aircraft Servics | Fly Advanced
(KPHL, PHL) Philadelphia International Airport – Philadelphia, PA
Runway: 12,000 feet | FBO: Atlantic Aviation
(KLOM, LOM) Wings Field Airport – Philadelphia, PA
Runway: 3,700 feet
(KEVY, EVY) Summit Airport – Middletown, DE
Runway: 4,488 feet
(KCKZ, CKZ) Pennridge Airport – Perkasie, PA
Runway: 4,211 feet | FBO: Pennridge Airport
(KPNE, PNE) Northeast Philadelphia Airport – Philadelphia, PA
Runway: 7,000 feet | FBO: Atlantic Aviation
(KUKT, UKT) Quakertown Airport – Quakertown, PA
Runway: 3,210 feet | FBO: Heartwood Aviation
(KRDG, RDG) Reading Regional Airport – Reading, PA
Runway: 6,350 feet | FBO: Millenium Aviaiton
(KDYL, DYL) Doylestown Airport – Doylestown, PA
Runway: 3,002 feet | FBO: Leading Edge Aviation
(KLNS, LNS) Lancaster Airport – Lancaster, PA
Runway: 6,933 feet
---
Related Destinations
---
Request a Quote | West Chester Jet Charter
Give us a call at 1-888-987-5387 to discuss your private flight to State College with one of our jet charter brokers, or send us an e-mail with your trip details for more info.
Our years of experience providing exceptional service to celebrities, top business executives, elected officials, and leisure travelers from around the world means you can expect top-notch service no matter where you're flying to or from. We're standing by to locate the perfect aircraft for your flight to West Chester with direct access to thousands of private planes.