Private Jet Charter Allentown
Private Flights to Allentown, PA
Fly private jet charter to Allentown, a city in the Lehigh Valley region of eastern Pennsylvania, and the third largest city in the state after Philadelphia and Pittsburgh.
Allentown also serves as the seat of Lehigh County and the anchor for the Lehigh Valley metropolitan area, which includes the town of Easton, and the city of Bethlehem, a popular tourist town and home to the best shopping, dining, festivals, and accommodations in the region.
Air Charter Advisors can arrange your private jet charter service to/from Allentown and surrounding areas of the Lehigh Valley using Lehigh Valley International (ABE) in Allentown, or 6 additional airports located within 25 nautical miles of the city center. Enjoy competitive rates on Wyvern-certified aircraft, and fly in as little as 4 hours while using private terminals to bypassing busy commercial traffic.
Allentown Air Charter Advisors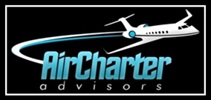 ACA offers simple, pay-as-you-go jet charter service to/from Allentown, PA without long-term contracts, hidden charges, or membership fees. We offer on-demand access to a variety of private planes and competitive rates for every flight, whether you're looking for an efficient, enjoyable or extravagant aircraft. We also utilize some of the highest safety standards in private aviation, giving clients peace of mind when arranging their flights.
After providing your trip details to one of our advisors, we'll match you to the best aircraft and flight crew for your flight by reviewing third-party safety reports detailing operator, plane, and pilot history. Our standards go beyond what's required by the FAA, and we're one of less than 100 brokers who have earned Wyvern accreditation. It's why many corporate flight departments and VIP travelers call us when they need to arrange on-demand jet charter service.
Our aviation services aren't limited to ad-hoc charter flights: we can arrange medical flights, empty leg jet charters, jet card programs, and group charters on VIP airliners. We can also provide guidance with aircraft sales/acquisitions, and we offer aircraft management and marketing services your using the largest online marketplace for on-demand charter aviation. Call us at 1-888-987-5387 or contact us with any questions about your upcoming charter flight to Allentown, Pennsylvania.
---
Airports for Private Charter Flights to/from Allentown, PA
Choose from 7 airports located within 25 nautical miles of Allentown for your charter flight. There are two centrally located airports for direct flights into the city: private jets can arrive at Lehigh Valley Intl (ABE), equipped with a 7,600′ runway and an FBO terminal, while pistons and turboprops can use Allentown Queen City Municipal (XLL), a smaller airfield whose FAA identifier stands for Little Lehigh Executive. Most of the airports surrounding the city are limited to smaller prop and piston aircraft, but still focus on private/business aviation. Make sure to review the airport details for your upcoming flight with one of our brokers.
(KXLL, XLL) Allentown Queen City Municipal Airport – Allentown, PA
Runway: 3,949 feet | FBO: Lehigh Valley Aviation
(KABE, ABE) Lehigh Valley International Airport – Allentown, PA
Runway: 7,600 feet | FBO: Lehigh Valley Aviation
(KUKT, UKT) Quakertown Airport – Quakertown, PA
Runway: 3,201 feet | FBO: Heartwood Aviation
(KCKZ, CKZ) Pennridge Airport – East Rockhill, PA
Runway: 4,215 feet | FBO: Pennridge Aviation
(KPTW, PTW) Pottstown Limerick Airport – Limerick, PA
Runway: 3,371 feet | FBO: Penn Airways
(KDYL, DYL) Doylestown Airport – Doylestown, PA
Runway: 3,004 feet | FBO: Leading Edge Aviation
(22N) Jake Arner Memorial Airport – Lehighton, PA
Runway: 3,000 feet
Visit Allentown & Bethlehem, PA | Private Jet to Lehigh Valley (ABE)
Destinations > United States > Pennsylvania
Allentown & Bethlehem is a quaint and charming area full of amicable people, boutique shops, and a wide swath of nature. The antebellum architecture and forestry gives it an almost winter-like atmosphere all year.
Private travelers interested in visiting may want to check the Lehigh Valley's festival calendar — with over 150 festivals every year, along with various smaller events, there's almost always something going on.
Attractions and Activities
Allentown is home to a ton of attractions for the discerning visitor. Reserve a day and take your family to the Dorney Park and Wildwater Kingdom. This isn't just some small town theme park with a couple of rides. Dorney Park is full of high intensity roller coasters, thrill rides, and water slides. It even has live entertainment several days out of the week.
The theme park is awesome, but Allentown isn't just a one-trick-pony; it's got a great collection of museums, interesting restaurants, concert halls, and nature attractions that will satisfy any traveler.
SteelStacks
101 Founders Way
(610) 332-1300
http://www.steelstacks.org/
Historic Bethlehem Visitor Center
505 Main Street
(610) 691-6055
http://historicbethlehem.org/
Sands Casino
77 Sands Boulevard
(484) 777-7777
http://www.pasands.com/gaming.html
Burnside Plantation
1461 Schoenersville Road
(610) 691-6055
http://historicbethlehem.org/?historic-site=burnside-plantation
National Museum of Industrial History
530 E 3rd St
(610) 694-6644
http://www.nmih.org/
Hoover Mason Trestle
711 First St
(610) 297-7200
http://hoovermason.com/
America on Wheels Museum
5 North Front Street, Allentown, PA 18102
(610) 432-4200
http://americaonwheels.org/
Dorney Park & Wildwater Kingdom
3830 Dorney Park Road, Allentown, PA 18104
(610) 395-3724
https://www.dorneypark.com/
Allentown Fish Hatchery
2901 Fish Hatchery Road, Allentown, PA 18103
(610) 437-7656
http://www.allentownpa.gov/
PPL Center
701 Hamilton St, Allentown, PA 18101
(610) 224-4625
http://www.pplcenter.com/
Bethlehem
Book a private jet to Allentown and visit Bethlehem, Pennsylvania. Though it's not known for its exciting nightlife or awe-inspiring attractions, thousands visit every year to enjoy this quaint city and all of its trappings.
There's pretty much always something new going on in the city. Whether it's a festival for some obscure holiday that no one's ever heard of, or a last minute farmer's market in the town center, there's always something.
With nearly three festivals per week, one might think that Bethlehem would run out of things to celebrate; one would be wrong. The city's biggest claim to fame is its status as "Festival City", and it takes its title quite seriously. From obscurities like Celtic Fest to headline events like Musikfest and The Harvest Festival, if it can be celebrated, Bethlehem does so. A three in seven chance of seeing a festival isn't too bad, but not all is lost if you happen to visit on an off day.
---
Private Aircraft for Charter Flights to Allentown/Bethlehem, PA
The following private planes are available when arranging Allentown jet charter service with Air Charter Advisors. Using our systems to view all the available aircraft for your flight to/from Lehigh Valley Airport (KABE), we can choose the best jet, turboprop, or airliner for your trip. We do the leg work, you enjoy the savings.
Private jets are designed to perform specific missions based on a variety of factors, and having an air charter advisor working on your flight removes the guesswork as to which best suits your flight, connecting you to the best planes available every time. Many of the planes we arrange are Wyvern Wingman/ARGUS platinum, and all of the aircraft we arrange are operated by by Part 135 or 121 (or foreign equivalent) air carriers.
Piston | Turbo Props
Beech Baron 58
Cessna 340
Cessna Conquest II
Cessna Grand Caravan
Cessna Stationair
Cirrus SR-22
King Air 90
King Air 100
King Air 200
King Air 250
King Air 300
King Air 350
Piaggio Avanti II
Pilatus PC-12
Piper Cheyenne
Piper Malibu
Piper Matrix
Piper Meridian
Piper Navajo Chieftain
Piper Seneca
View all Pistons and Turbo-Props
VLJ | Light Jets | Super Light
Beechjet 400 / 400A
Cessna Citation Bravo
Cessna Citation CJ
Citation CJ2 / CJ2+
Citation CJ3 / CJ3+
Citation CJ4 / CJ4+
Citation Encore
Citation M2
Citation Mustang
Citation Ultra
Eclipse 500
Hawker 400XP
Honda Jet
Lear 31 / 31A
Lear 35 / 35A
Lear 40 / 40XR
Lear 45 / 45XR (SLJ)
Nextant 400XT
Phenom 100
Phenom 300 (SLJ)
View all VLJ | Light Jets | Super Light
Mid-Size | Super-Mid Size Jets
Citation Excel / XLS
Citation Sovereign
Citation X (10)
Challenger 300 / 350
Falcon 50 / 50EX
Gulfstream G150 / G200 / G280
Hawker 700
Hawker 800 / 800A / 800XP / 850XPi
Hawker 900 / 900XP
Hawker 1000 / 4000
Lear 55
Lear 60 / 60XR
Legacy 500
View all Mid-Size and Super Mid-Size Jets 
Large | Heavy Jets
Challenger 601
Challenger 604 | 605
Challenger 850
Embraer Lineage 1000
Falcon 900 / LX
Falcon 2000 / EX / LX / LXS
Global 5000
Gulfstream G450
Gulfstream GIV / G4
Gulfstream GIV-SP / G4 SP
Lear 70 /75 
Legacy 600
Legacy 650
View all Heavy | Large Jets
Ultra-Long Range Jets
Falcon 5X
Falcon 7X
Falcon 8X
Global Express / XRS
Global 6000
Global 7000
Global 8000
Gulfstream GV / G5
Gulfstream G550
Gulfstream G600
Gulfstream G650 / ER
View all Long Range Jets
VIP Airliners
Airbus ACJ-318 Elite Corporate Jet
Airbus ACJ-319 VIP
Airbus ACJ-320 VIP
Airbus ACJ-321 VIP
Boeing Business Jet BBJ / BBJ2 / BBJ3
Boeing B-727 VIP
Boeing B-737 VIP
Boeing B-747 VIP
Boeing B-757 VIP
Boeing B-787 Dreamliner VIP
Bombardier CRJ-200
View all VIP Corporate Airliners
---
Additional Airports
Located between 25 – 35 nautical miles outside of Allentown, the following airports are available for charter flights to/from eastern parts of central Pennsylvania, as well as to airports along the western border of New Jersey.
(KRDG, RDG) Reading Regional Airport – Reading, PA
Runway: 6,350 feet | FBO: Millenium Aviation
(KLOM, LOM) Wings Field – Blue Bell, PA
Runway: 3,700 feet
(KHZL, HZL) Hazleton Municipal Airport – Hazleton, PA
Runway: 4,898 feet
(KMPO, MPO) Pocono Mountains Municipal Airport – Mount Pocono, PA
Runway: 5,001 feet | FBO: Pocono Airport Authority
(N53, ESP) Stroudsburg-Pocono Airport – East Stroudsburg, PA
Runway: 3,087 feet
(1N7) Blairstown Airport – Blairstown, NJ
Runway: 3,112 feet | FBO: Blairstown Airport
(N51) Solberg-Hunterdon Airport – Readington Township, NJ
Runway: 5,598 feet
---
Related Destinations
---
Request a Quote | Private Jet Charter Allentown, PA
Request a Quote or give us a call at 1-888-987-5387 to speak with one of our private jet charter brokers. Give us the details for your trip, and we'll provide you with all-inclusive quotes on the best planes available for your charter flight to/from Allentown and surrounding areas of Lehigh Valley, Pennsylvania.