Private Jet Charter Manassas
Private Flights to Manassas, VA
Fly private jet charter to Manassas, a city in northern Virginia and home to a strong Civil War presence. Located just over 30 miles southwest of the nation's capital, it's part of the Washington D.C. Metropolitan Area, and the seat of Prince William County.
Our company offers access to a global fleet of business and luxury jets, turboprops, pistons, and VIP airliners for flights to anywhere in the world, and our services are available 24/7 for last minute charter flights. Manassas Regional (HEF) is the largest regional airport in the state, and has more than 400 aircraft based on-site.
Enjoy free, unlimited quotes for all of your upcoming charter flights, and competitive rates without sacrificing safety, quality, or comfort. Private jet charters can add flexibility to your business or leisure travel, freeing yourself from limited schedules and routing, able to fly directly to/from any destination in the world whenever you choose.
Manassas Air Charter Advisors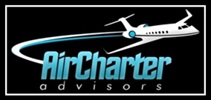 Air Charter Advisors is your comprehensive source for Manassas private air charter service and aircraft management in Virginia. We carry one of the highest safety/due diligence accreditations in private aviation, giving clients peace of mind knowing we've thoroughly reviewed every option, removing planes and pilots that don't fit within our standards. Wyvern-certified, our jet charter brokers review third-party safety audits detailing aircraft, operator and flight crew history, meeting the standards many global corporations set for their private business jets.
Our Manassas aviation services include on-demand charter flights, executive/business jet rentals, and helicopters rentals for quick transfers between DC-area airports. We also specialize in medical charter flights/non-emergency air ambulance for those in need of private air transportation, including flights with medical staff on-board and complete bed-to-bed service. We also offer access to a mid-size jet with a a hydraulic wheelchair lift, allowing clients to travel with the utmost comfort.
If you need assistance with private plane sales & acquisitions, our team can help flight departments and affluent travelers with their transaction, and we can manage your aircraft and market it across the internet's leading marketplace for on-demand aviation. Luxury concierge services including yacht rentals, ground transportation, and helicopters lifts can also be arranged with your flight to create the most luxurious travel experience yet. Contact us via e-mail or call us at 1-888-987-5387 to arrange your next Manassas jet charter flight.
---
Airports for Private Charter Flights to  Manassas
Clients flying to the area will most likely book their charter flight to Manassas Regional (HEF), an airport located just 4 miles outside of the downtown business district. Also known as Harry P. Davis Field, it's dual runways with one measuring 6,200 feet can accommodate almost any size aircraft, and there are 3 FBO terminals to offer quick arrivals/departures for luxury travelers, business executives and government officials. Additional options are available in Warrenton and Leesburg, and of course, there's always Dulles International (IAD), located just 15 miles north up Highway US 28.
(KHEF, HEF) Manassas Regional Airport – Manassas, VA
Harry P. Davis Field
Runway: 6,200 feet | FBO: APP Jet Center – Chantilly Air – Dulles Aviation Inc.
(KIAD, IAD) Washington Dulles International Airport – Dulles, VA
Runway: 11,500 feet | FBO: Jet Aviation – Signature Flight Support
(KHWY, HWY) Warrenton-Fauquier Airport – Warrenton, VA
Runway: 5,000 feet
(KJYO, JYO) Leesburg Executive Airport – Leesburg, VA
Runway: 5,500 feet | FBO: ProJet Aviation
Private Airports
(KDAA, DAA) Davison Army Airfield – Fort Belvoir,VA
(Military Use)
Runway: 5,421 feet
(KNYG, NYG) Turner Field/Marine Corps Air Facility Quantico – Quantico VA
(Military Use)
Runway: 4,250 feet
Visit Manassas | Private Jet to Virginia
Destinations > United States > Virginia
Hire a private plane for a flight to Manassas, a city in Virginia that offers private jet travelers a flexible option when flying private to the Washington D.C Metro area. The city is bordered by the independent city of Manassas Park, Prince William County, and Fairfax County, home to some of the wealthiest residents in the United States.
History buffs will know Manassas as the site of the first battle of the Civil War, with the First Battle of Bull Run fought here in July, 1861. At the time, the city was merely a strategic rail crossing that led to Richmond, Virginia, Washington, DC, and the Shenandoah Valley. The Second Battle of Bull Run happened the following year, and despite two confederate victories, the crossroads remained in Union control through most of the war.
Afterwards, the area grew into the town of Manassas, and was incorporated in 1873. The city maintains a rich historical and cultural Civil War heritage, and walking/driving tours of both major battlefields are available. The climate here typically brings hot, humid Virginia summers with winters offering mild, cool temperatures, making private jet travel ideal all year.
The economy here is mainly driven, rather flown, by its airport — Manassas Regional features 26 businesses on-site including two fixed based operators, APP Jet Center and Dulles Aviation, and there are more than 400 airplanes based here serving the DC metro region. And thanks to the city's proximity to massive military airfields including Andrews AFB, Lockheed Martin has a facility here, employing approximately 1,500 people.
---
Private Aircraft for Charter Flights to Manassas, VA
Choose from the following private aircraft types when arranging Manassas jet charter service. All of the planes we have access to are operated by FAR Part 135 or 121 (or foreign equivalent) air carriers, and we always recommend two pilots, using only those with high-levels of experience as captain of the specific jet/prop you're renting.
Every plane is designed with different capabilities, and having one of our Manassas air charter brokers working on your flight removes all of the confusion, connecting you with only the best options for your charter flight. If you prefer a specific aircraft that is not listed below, contact us and we'll try to locate on for you.
---
Additional Airports
The following airports are also available for clients in the surrounding areas, located 20-30 miles away from Manassas, VA. There are thousands of planes available for charter based in these airports, and you may also reduce the cost of your charter flight by utilizing one of these airports.
(2W5) Maryland Airport – Indian Head, MD
Runway: 3,740 feet | FBO: Bauserman Services
(KRMN, RMN) Stafford Regional – Stafford, VA
Runway: 5,000 feet
(KCJR, CJR) Culpeper Regional – Culpeper, VA
Runway: 5,000 feet
(KDCA, DCA) Ronald Reagan Washington National – Arlington, VA
Runway: 7,169 feet | FBO: Signature Flight Support
(2VG2) Upperville Airport – Upperville, VA (private use)
Runway: 5,100 feet
(W32) Hyde Field-Washington Executive – Clinton, MD
Runway: 3,000 feet | FBO: Fetter Aviation
(KGAI, GAI) Montgomery County Airpark – Gaithersburg, MD
Runway: 4,202 feet | FBO: DC Metro Aviation
---
Related Destinations
---
Request a Quote | Manassas Jet Charter
Contact us via e-mail or call one of our brokers at 1-888-987-5387 and review all of the aircraft and airport options for your charter flight to Manassas, Virginia. Our aviation services are available 24 hours a day worldwide, and our private jet flights can add hours to your day while saving you from the hassles of commercial flights.