Private Jet Charter Norfolk
Private Flights to Norfolk, VA
Hire a private jet to Norfolk, an independent city in Virginia and the historic, urban, financial, and cultural center of the Hampton Roads metro area.
Norfolk shares the Chesapeake Bay region with popular destinations including Virginia Beach, Suffolk, Newport News, Chesapeake and Portsmouth, and the region is home to a population of more than 1.75 million residents.
Air Charter Advisors arranges private air charter service in Norfolk, VA using one of 3 airports located within 20 miles. Gain access to thousands of private jets, including Wyvern Wingman & ARGUS Platinum private jets located in your area, and enjoy competitive rates, and the highest service levels in on-demand aviation.
Norfolk Air Charter Advisors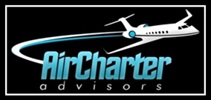 We utilize some of the highest safety & due diligence standards in private aviation, and provide access to a global fleet of jets and planes, complete with the highest levels of service, and competitive charter quotes. Our Wyvern-certified jet charter brokers review third-party audits to make sure every plane and pilot we arrange meets our strict criteria, and we never cut corners regarding your safety, privacy, or comfort.
Provide us with the details of your Norfolk charter flight, and we'll use our relationships in the industry and years of aviation experience to locate the best options for your flight. From empty legs private jets and one-way routing to exclusive marketing agreements, our brokers have arranged flights for corporate executives, celebrities/VIPs, government officials, and leisure travelers from across the country and around the world.
We also specialize in medical charter flights, and we can assist with private plane acquisitions/sales, jet card memberships, and fractional aircraft ownership. Work with an air charter broker you can trust, and our team will become your comprehensive solution for all your private aviation needs in the Commonwealth of Virginia.
Our services extend around the globe, and we're available 24 hours a day for last-minute flights and any other requests/questions you may have. E-mail us your upcoming trip details, or give us a call at 1-888-987-5387 and book your private charter flight to Norfolk, VA.
---
Airports for Private Charter Flights to Norfolk, Virginia
Flights being chartered to Norfolk have 3 main airport options to choose from located within 20 miles of the city. All three feature long runways to accommodate private jet traffic, and private FBO terminals offering upscale travel services and quick, discrete arrivals/departures. There are several military fields also nearby that can arranged for government officials/military personnel.
(KORF, ORF) Norfolk International Airport – Norfolk, VA
Runway: 9,001 feet | FBO: Signature Flight Support
(KCPK, CPK) Chesapeake Regional Airport – Chesapeake, VA
Runway: 5,500 feet | FBO: Horizon Aviation Services
(KPVG, PVG) Hampton Roads Executive Airport – Chesapeake, VA
Runway: 5,350 feet | FBO: Hampton Roads Exec
Private/Military Airports
(KNGU, NGU) Norfolk Naval Station/Chambers Field – Norfolk, VA
Runway: 8,370 feet | Military use
(KNTU, NTU) Oceana Naval Air Station/Apollo Soucek Field – Virginia Beach, VA
Runway: 12,008 feet | Military use
(KLFI, LFI) Langley Air Force Base – Hampton, VA
Runway: 10,002 | Military use
(31VA) Aberdeen Field – Smithfield, VA
Runway: 5,921 | Private use
Visit Norfolk | Private Jet to Virginia
Destinations > United States > Virginia
Rent a private jet to Norfolk, a port city located along the shores of Elizabeth River and Chesapeake Bay. Norfolk has a long history as a strategic military and transportation point, and its home to a strong maritime culture.
Naval Station Norfolk is the world's largest Navy base, and one of NATO's two Strategic Command headquarters is located inthe city, giving it a large naval and shipping presence.
Despite being known as a Navy town, Norfolk is a major cultural center featuring world-class museums, opera, symphony, ballet and a vibrant art scene for private jet travelers to enjoy. There has been a resurgence in the city's downtown area, creating several gourmet restaurants, shopping and attractions to indulge in, especially down Granby Street, the main road downtown.
Tourism in the city has spiked thanks to a new cruise terminal built in 2007, making Norfolk one of the top cruise ports in the country — ships depart for Bermuda and the Caribbean along the downtown waterfront, and are active from May and October.
It's also home to some prime real-estate, with miles of riverfront and bayfront property, most notably its beachfront houses on the Chesapeake Bay. Ocean View is the local beach community, and offers relatively uncrowded beaches despite being a major destinations  for families and sailors throughout the 20th century.
---
Private Aircraft for Charter Flights to Norfolk, VA
Norfolk air charter clients can enjoy instant access to the following private planes for their upcoming flights. These planes are based in Virginia and across the country, allowing us to find you the perfect aircraft for your flights no matter wherever you're flying from.
Every plane we arrange is operated by FAR Part 135 or 121 (or foreign equivalent) air carriers, with pilots experienced flying the make/model aircraft you're renting. Other brokers might reduce the cost by using inexperienced pilots, or aircraft with a shady maintenance and performance history. We review third party audits to ensure compliance with every flight, giving client peace of mind when booking their private flight to Norfolk with ACA.
---
Additional Airports
Flying just outside of the Norfolk/Chesapeake area? There are 5 airports located between 20 and 35 miles away in the cities of Newport New, Suffolk, Franklin and Williamsburg, offering flexible options to Virginia jet charter passengers, and potentially reducing your charter cost using an airfield focused on private aviation. Currituck County Regional is also available for clients flying to the northeastern corner of North Carolina.
(KPHF, PHF) Newport News/Williamsburg International Airport – Newport News, VA
Runway: 8,003 feet | FBO: Atlantic Aviation – Rick Aviation
(KSFQ, SFQ) Suffolk Executive Airport – Suffolk, VA
Runway: 5,007 feet | FBO: Suffolk Executive
(KONX, ONX) Currituck County Regional Airport – Currituck, NC
Runway: 5,500 feet | FBO: Currituck County Regional
(KJGG, JGG) Williamsburg Jamestown Airport – Williamsburg, VA
Runway: 3,204 feet
(KFKN, FKN) Franklin Municipal/John Beverly Rose Airport – Franklin, VA
Runway: 4,976 feet
---
Related Destinations
---
Request a Quote | Norfolk Jet Charter
E-mail us with your trip details or call us direct at 1-888-987-5387. Our aviation services are available to clients worldwide 24 hours a day worldwide, and we're here to answer any of your questions about your upcoming flight. Book your next private flight to Norfol, VA with our team at Air Charter Advisors.