Private Flights to/from Savannah, Georgia
Destinations > United States > Georgia
Air Charter Advisors is your source for luxury air travel, private jet management and aircraft acquisitions in Savannah, GA.
Savannah is one of the largest cities in Georgia and a top tourist destination, home to cobblestone streets, antebellum architecture and a variety of important historic and cultural buildings.
Renting a private jet to (SAV) Savannah/Hilton Head International is the most comfortable, stylish and flexible way to travel, and our team arrange on-demand private jet charter service anywhere around the world. Our access to thousands of private jets and turboprops allows you to choose the perfect plane at the right price, all while applying some of the highest safety standards in aviation.
Savannah Air Charter Advisors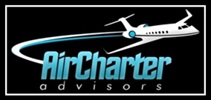 Our company's number one goal is the safety and comfort of all of our passengers for every flight we arrange, and we carry one of the highest accrediations in private aviation to give clients peace of mind when arranging private charter flights with us. Our air charter brokerage is Wyvern-certified, and every plane we arrange for private charter flights to/from Savannah are operated by FAR Part 135 (or foreign equivalent) air carriers.
For each flight, we check reports detailing aircraft maintenance, operator history and pilot experience, and every plane must fit within our strict safety and operational standards — we'll refuse a flight if it's something we wouldn't be comfortable putting our own mothers on. Our safety standards have attracted executives, athletes, celebrities, personal assistants and leisure travelers from around the world to arrange their private air travel with our team.
ACA is here arrange all of your private aviation details, whether its booking your private jet, arranging gourmet catering & luxury ground transportation, or private jet management or private aircraft sales & acquisitions services – let us become your comprehensive aviation solution for luxury air travel, aircraft acquisition and private jet management Savannah, Georgia.
Call us at 1-888-987-5387 or request a charter quote for your private flight. When you book your private flight with us, you can enjoy having an experienced air charter broker working to get the best deal for you without ever sacrificing quality, safety or comfort.
---
Airports for Private Charter Flights to Savannah, GA
Private aviation provides travelers with unmatched convenience and flexibility, and private jet passengers arranging their private flight with ACA can choose from 11 airports within 50 miles of Savannah, although there are only four public-use airports within 30 miles of the city, three of which offer private FBO services.
(KSAV, SAV) Savannah/Hilton Head International Airport – Savannah, GA
Runway Length: 9,351 feet | 6 miles NW

(KHXD, HXD, HHH) Hilton Head Airport – Hilton Head Island, SC
Runway Length: 4,300 feet | 23 miles E
(KLHW, LHW) MidCoast Regional Airport at Wright Army Airfield (Fort Stewart) – Hinesville, GA
Runway Length: 5,008 feet | 26 miles W
(KSVN, SVN) Hunter Army Airfield – Savannah, GA
Private use – prior permission required
Runway Length: 11,375 feet | 4 miles SW
---
Related Destinations
---
Visit Savannah, GA | Private Jet Travel Guide
Destinations > United States > Georgia
Charter a private flight to Savannah, the riverside birthplace of Georgia and a premier destination for pro-golfers, nature fanatics and leisure tourists alike.
Established in 1733 on the Savannah River, it's the oldest city in Georgia, first serving as the British colonial capital of the Province of Georgia and later as Georgia's first state capital; it's location provided a strategic port during both the Revolutionary War and Civil War.
Today, Savannah is one of only a handful of Southern cities with its antebellum charm and architecture still intact from the 1800's — Sherman marched into Savannah in 1864, and the mayor handed him the keys to the city to prevent him from torching it, leaving one of the largest, most visited historic districts in the United States.
Savannah serves as the seat of Chatham County, and it's Georgia's 5th largest city and 3rd largest metro area. It's also still home to an important Atlantic seaport, which has maintained its position as an industrial center.
Whether flying privately into (SAV) Savannah/Hilton Head International Airport to bring the family to the waterfront or to conduct business in and around Chatham County, we can help arrange the right aircraft and flight itinerary that best suit your needs.
Attractions & Events
Come to the historic center to experience all things the city has to offer, from its history to architecture dating back to the 18th and 19th century. The number one attraction in Savannah is its charming and picturesque historic district.
While traversing this old-fashioned waterfront strip, you're bound to see people walking around in a romanticized daze, gawking at the old fashioned steam boats floating in the Savannah River and doling out quick and polite no-thank-you's to the persistent street vendors selling touristy knick-knacks.
The Historic District boasts vibrant and festive boutique shops, quaint yet decadently furnished antebellum buildings, and the hands-down best fried green tomatoes that will ever grace your palate.
Forsyth Park is really a beautiful place to spend some time, be it people watching, relaxing, having a picnic, or spending time with friends and/or family. On Saturdays, a Farmer's Market is held here.
Savannah is also the setting for the novel (and later feature film) Midnight in the Garden of Good and Evil, offering an additional boost to the local tourism industry.
Visiting a cemetery doesn't sound like much of an attraction, but Bonaventure Cemetery is a historic site and popular tourist destination for over 150 years. The sculptures, terrain, and architecture that make up the grounds tend to lure people in, as well as the folklore of the site.
Of course, with all the allure of a pre-Civil War town turned into an artsy and attractive tourism hub, many people visit and neglect to enjoy everything else that this beautiful city has to offer. So make sure while your taste buds are crying tears of joy as you munch on southern delicacies, that you take some time to think about visiting the other areas of Savannah.
Tybee Island, located just east of Savannah along the Georgian coast, is famous for a wide variety of delicious cuisine, outstanding luxury accommodations lining the beach and a wealth of recreational activities for everyone to enjoy.
The island has been a favorite getaway of resident Savannahians for decades, and despite officially reverting its name in the 1950s, Tybee Island is still known by many as "Savannah Beach". Visitors can relax on miles of uninterrupted public beaches, explore salt marshes covered in wildlife and enjoy deep sea Atlantic fishing charters. Check out the list below for more things to do after your private flight to Savannah, Georgia.
Historic District
301 Martin Luther King Jr Blvd
(912) 944-0455
http://www.nps.gov/nr/travel/geo-flor/
Historic Theatre
222 Bull St
(912) 233-7764
http://www.savannahtheatre.com/
Cathedral of St. John the Baptist
222 E Harris St
(912) 233-4709
http://www.savannahcathedral.org/
Mickve Israel Temple
20 East Gordon St
(912) 233-1547
http://www.mickveisrael.org/
Forsyth Park
Drayton St & East Park Ave
(912) 651-6610
http://visithistoricsavannah.com/forsyth-park/
Bonaventure Cemetery
330 Bonaventure Rd
(912) 651-6843
http://www.savannahga.gov/?nid=864
First African Baptist Church
23 Montgomery St
(912) 233-6597
http://firstafricanbc.com/
Olde Pink House
23 Abercorn St
(912) 232-5678
http://www.plantersinnsavannah.com/the-olde-pink-house/
Executive Charter Flights
ACA is your source for executive jet charter service to/from Savannah, GA and surrounding areas of Chatham County and the Georgia-South Carolina state line. Enjoy access to thousands of sleek, modern business jets at a moment's notice, and competitive charter rates while applying some of the highest safety and due diligence processes in aviation.
Whether you're arranging a short flight from Atlanta to Savannah, flying across the county, or traveling from across the Atlantic, our services span the globe, and with access to locally based private aircraft and transient jets, we can connect you to the perfect jet for your team.
Savannah's economy was originally based on agriculture, particularly silk and cotton given Georgia's mild climate and perfect growing conditions. By the 19th century, the Port of Savannah was one of the most active ports in the country; from 2009-2014, the port ranked as the 4th largest in terms of shipping container traffic across North America.
Today, the Port of Savannah, manufacturing, military, and tourism are Savannah's four major industries. The city is home to Gulfstream Aerospace, makers of some of the most popular long-range private jets in the world, including the GIV, G500, and G650. Other major companies based here include TitleMax, Morris Multimedia, and International Paper, the city's largest employee and formerly the world's largest paper mill.
---
Aircraft Options for Your Savannah Private Flight
Air Charter Advisors offers access to the following Wyvern-certified aircraft at a moments notice. All of the private jets and turboprops we utilize for charter flights to/from Georgia are operated by FAR Part 135 or 121 (or foreign equivalent) air carriers, using only veteran pilots in the private jet you're renting.
Our Private Jet Charter Savannah brokers will provide you with a variety of aircraft options based on the goals and budget of your trip, allowing you to charter a cost-effective aircraft, the most luxurious jet on the market, or somewhere in between.
Check out our Aircraft Gallery for more details on all of the aircraft available for your trip; if you don't see your preferred aircraft listed below, speak to one of our brokers and they will locate one for you.
Piston | Turbo Props
Beech Baron 58
Cessna 340
Cessna Conquest II
Cessna Grand Caravan
Cessna Stationair
Cirrus SR-22
King Air 90
King Air 100
King Air 200
King Air 250
King Air 300
King Air 350
Piaggio Avanti II
Pilatus PC-12
Piper Cheyenne
Piper Malibu
Piper Matrix
Piper Meridian
Piper Navajo Chieftain
Piper Seneca
View all Pistons and Turbo-Props
VLJ | Light Jets | Super Light
Beechjet 400 / 400A
Cessna Citation Bravo
Cessna Citation CJ
Cessna Citation CJ2 / CJ2+
Cessna Citation CJ3 / CJ3+
Cessna Citation CJ4 / CJ4+
Cessna Citation Encore
Cessna Citation M2
Cessna Citation Mustang
Cessna Citation Ultra
Eclipse 500
Hawker 400XP
Honda Jet
Lear Jet 31 / 31A
Lear Jet 35 / 35A
Lear Jet 40 / 40XR
Lear Jet 45 / 45XR (SLJ)
Nextant 400XT
Phenom 100
Phenom 300 (SLJ)
View all VLJ | Light Jets | Super Light
Midsize | Super Midsize Jets
Cessna Citation Excel / XLS
Cessna Citation Sovereign
Cessna Citation X (10)
Challenger 300 / 350
Falcon 50 / 50EX
Gulfstream G150 / G200 / G280
Hawker 700
Hawker 800 / 800A / 800XP / 850XPi
Hawker 900 / 900XP
Hawker 1000 / 4000
Lear Jet 55
Lear Jet 60 / 60XR
Legacy 500
View all Midsize and Super Midsize Jets 
Large | Heavy Jets
Challenger 601
Challenger 604 | 605
Challenger 850
Embraer Lineage 1000
Falcon 900 / LX
Falcon 2000 / EX / LX / LXS
Global 5000
Gulfstream G450
Gulfstream GIV / G4
Gulfstream GIV-SP / G4 SP
Lear jet 70 /75 
Legacy 600
Legacy 650
View all Heavy | Large Jets
Long Range Jets
Falcon 5X
Falcon 7X
Falcon 8X
Global Express / XRS
Global 6000
Global 7000
Global 8000
Gulfstream GV / G5
Gulfstream G550
Gulfstream G600
Gulfstream G650 / ER
View all Long Range Jets
VIP Airliners
Airbus ACJ-318 Elite Corporate Jet
Airbus ACJ-319 VIP
Airbus ACJ-320 VIP
Airbus ACJ-321 VIP
Boeing Business Jet BBJ / BBJ2 / BBJ3
Boeing B-727 VIP
Boeing B-737 VIP
Boeing B-747 VIP
Boeing B-757 VIP
Boeing B-787 Dreamliner VIP
Bombardier CRJ-200
View all VIP Corporate Airliners
---
Airports for Private Flights to Savannah, Georgia
Air Charter Advisors can arrange private jet charter service to/from Savannah and surrounding areas of the Georgia/South Carolina border using three main airports in the area. Additional airport options are listed below.
(KSAV, SAV) Savannah/Hilton Head International Airport – Savannah, Georgia
Alias:
Chatham Field
| 
Savannah International Airport
|
Travis Field
Runway Length:
9,351 feet | 7,002 feet
FBO Service:
 Sheltair | Signature Flight Support SAV
Hours: 
06:00-00:00 LT
Customs & Immigration:
 Yes (US Customs Pre-Clearance)
http://savannahairport.com/
(KHXD, HXD, HHH) Hilton Head Airport – Hilton Head Island, South Carolina
Alias: 
Hilton Head Island Airport
Runway Length:
4,300 feet
FBO Service:
 Signature Flight Support HXD
Customs & Immigration:
N/A
Hours:
 06:00-22:00 LT
http://www.hiltonheadairport.com/
(KLHW, LHW, LIY) MidCoast Regional Airport – Hinesville, Georgia
Alias: 
Wright Army Airfield
| 
Fort Stewart
Runway Length:
5,010 feet | 5,000 feet | 2,605 feet | 2,518 feet
FBO Service: 
MidCoast Regional Airport
Customs & Immigration:
N/A
Hours:
24 hours
http://mcra.us/
Additional Airports
The following airports are located in Georgia and South Carolina, and are within 50 miles of Savannah, offering a variety of different arrival/departure options based on your location. Listed below the airports are their longest runway, as well as distance to the city center, and available FBO terminals.
(KARW, ARW) Beaufort County Airport – Beaufort, SC
3,434 feet | 31 m NE
(KCWV, CWV) Claxton-Evans County Airport – Claxton, GA
5,001 feet | 40 m W
(KTBR, TBR) Statesboro–Bulloch County Airport – Statesboro, GA
6,000 feet | 41 m NW | FBO: Statesboro-Bulloch County Airport
(KJYL, JYL) Plantation Airpark – Sylvania, GA
5,000 feet | 42 m NW | FBO: Aeroborne Enterprises
(3J0) Hampton-Varnville Airport – Hampton, SC
3,580 feet | 48 m N
Private Airports | Prior Permission Required
(KSVN, SVN) Hunter Army Airfield – Savannah, GA
11,375 feet | 4 miles SW
(1GA0) Eagle Neck Airport – Shellman Bluff, GA
3,535 feet | 28 m S
(KNBC, NBC) MCAS Beaufort | Marine Corps Air Station Beaufort – Beaufort, SC
12,202 feet | 31 m NE
---
Request a Free Charter Quote
Request a FREE quote or give us a call at 1-888-987-5387 to speak with one of our Savannah Private Jet Charter agents for your next luxury vacation, business trip, or special event.