Private Jet Charter Savannah
Private Flights to/from Savannah, Georgia, USA
Air Charter Advisors arranges on-demand private jet charter services in Savannah, one of the largest cities in Georgia and a top tourist destination home to cobblestone streets, antebellum architecture, and a variety of important historic and cultural buildings.
Renting a private jet to Savannah/Hilton Head International (SAV) is the most comfortable, stylish and flexible way to travel, and our team arranges on-demand private jet charter service anywhere around the world.
Our access to thousands of private jets and turboprops allows you to choose the perfect plane at the right price, all while applying some of the highest safety standards in aviation.
Call us at 1-888-987-5387 or request a charter quote for your private flight.
Savannah Air Charter Advisors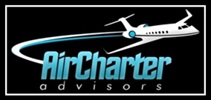 Our company's number one goal is the safety and comfort of all of our passengers for every flight we arrange, and we carry one of the highest accreditations in private aviation to give clients peace of mind when arranging private charter flights with us. Our air charter brokerage is Wyvern-certified, and every plane we arrange for private charter flights to/from Savannah are operated by FAR Part 135 (or foreign equivalent) air carriers.
For each flight, we check reports detailing aircraft maintenance, operator history, and pilot experience, and every plane must fit within our strict safety and operational standards — we'll refuse a flight if it's something we wouldn't be comfortable putting our own mothers on. Our safety standards have attracted executives, athletes, celebrities, personal assistants and leisure travelers from around the world to arrange their private air travel with our team.
ACA is here arrange all of your private aviation details, whether it's booking your private jet, arranging gourmet catering & luxury ground transportation, or private jet management or private aircraft sales & acquisitions services – our Savannah Air Charter Advisors are your comprehensive aviation solution for luxury air travel throughout the state of Georgia.
Private Jet Airports in Savannah, GA
Private aviation provides travelers with unmatched convenience and flexibility, and private jet passengers arranging their private flight with ACA can choose from 11 airports within 50 miles of Savannah, although there are only four public-use airports within 30 miles of the city, three of which offer private FBO services.
(KSAV, SAV) Savannah/Hilton Head International Airport – Savannah, GA
Alias: Chatham Field | Savannah International Airport | Travis Field
Runway Length: 9,351 feet | 7,002 feet
FBO Service: Sheltair | Signature Flight Support SAV
Hours: 06:00-00:00 LT
Customs & Immigration: Yes (US Customs Pre-Clearance)
(KHXD, HXD, HHH) Hilton Head Airport – Hilton Head Island, SC
Alias: Hilton Head Island Airport
Runway Length: 4,300 feet
FBO Service: Signature Flight Support HXD
Customs & Immigration: N/A
Hours: 06:00-22:00 LT
(KLHW, LHW) MidCoast Regional Airport at Wright Army Airfield (Fort Stewart) – Hinesville, GA
Alias: Wright Army Airfield | Fort Stewart
Runway Length: 5,010 feet | 5,000 feet | 2,605 feet | 2,518 feet
FBO Service: MidCoast Regional Airport
Customs & Immigration: N/A
Hours: 24 hours
Aircraft Options for Your Savannah Private Flight
Air Charter Advisors offers access to the following Wyvern-certified aircraft at a moments notice. All of the private jets and turboprops we utilize for charter flights to/from Georgia are operated by FAR Part 135 or 121 (or foreign equivalent) air carriers, using only veteran pilots in the private jet you're renting.
Our Private Jet Charter Savannah brokers will provide you with a variety of aircraft options based on the goals and budget of your trip, allowing you to charter a cost-effective aircraft, the most luxurious jet on the market, or somewhere in between.
Check out our Aircraft Gallery for more details on all of the aircraft available for your trip; if you don't see your preferred aircraft listed below, speak to one of our brokers and they will locate one for you.
---
Visit Savannah, GA | Private Jet Travel Guide
Private Jet Charters > United States > Georgia
Charter a private flight to Savannah, the riverside birthplace of Georgia and a premier destination for pro-golfers, nature fanatics and leisure tourists alike.
Established in 1733 on the Savannah River, it's the oldest city in Georgia, first serving as the British colonial capital of the Province of Georgia and later as Georgia's first state capital; it's location provided a strategic port during both the Revolutionary War and Civil War.
Today, Savannah is one of only a handful of Southern cities with its antebellum charm and architecture still intact from the 1800's — Sherman marched into Savannah in 1864, and the mayor handed him the keys to the city to prevent him from torching it, leaving one of the largest, most visited historic districts in the United States.
Savannah serves as the seat of Chatham County, and it's Georgia's 5th largest city and 3rd largest metro area. It's also still home to an important Atlantic seaport, which has maintained its position as an industrial center.
Whether flying privately into (SAV) Savannah/Hilton Head International Airport to bring the family to the waterfront or to conduct business in and around Chatham County, we can help arrange the right aircraft and flight itinerary that best suit your needs.
---
Additional Airports
The following airports are located in Georgia and South Carolina, and are within 50 miles of Savannah, offering a variety of different arrival/departure options based on your location. Listed below the airports are their longest runway, as well as distance to the city center, and available FBO terminals.
(KARW, ARW) Beaufort County Airport – Beaufort, SC
3,434 feet | 31 m NE
(KCWV, CWV) Claxton-Evans County Airport – Claxton, GA
5,001 feet | 40 m W
(KTBR, TBR) Statesboro–Bulloch County Airport – Statesboro, GA
6,000 feet | 41 m NW | FBO: Statesboro-Bulloch County Airport
(KJYL, JYL) Plantation Airpark – Sylvania, GA
5,000 feet | 42 m NW | FBO: Aeroborne Enterprises
(3J0) Hampton-Varnville Airport – Hampton, SC
3,580 feet | 48 m N
Private Airports | Prior Permission Required
(KSVN, SVN) Hunter Army Airfield – Savannah, GA
11,375 feet | 4 miles SW
(1GA0) Eagle Neck Airport – Shellman Bluff, GA
3,535 feet | 28 m S
(KNBC, NBC) MCAS Beaufort | Marine Corps Air Station Beaufort – Beaufort, SC
12,202 feet | 31 m NE
Related Destinations
---
Request a Free Charter Quote
Request a FREE quote or give us a call at 1-888-987-5387 to speak with one of our Savannah Private Jet Charter agents for your next luxury vacation, business trip, or special event.