Private Jet Charter St Louis
Private Charter Flights to/from St Louis, MO
Private flights to/from St. Louis available on-demand from Air Charter Advisors. St. Louis is a major city along the Mississippi River, and is a major private jet hub for the state Missouri.
Renting a private jet to St Louis is the most comfortable, convenient and stylish way to travel to the Gateway City, and our team is ready to become your comprehensive aviation service for Saint Louis private jet charters.
St Louis Air Charter Advisors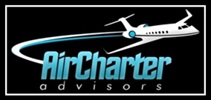 Our private jet services give our clients the flexibility to make the most out of their flights – with access to thousands of private aircraft around the world, our St Louis Air Charter Advisors can arrange the right aircraft for your flight whether you're traveling for business or leisure, internationally or domestically.
We offer on-demand private air charters with access to Wyvern-certified business jets. Our private aviation team maintains some of the most stringent safety standards in the industry, and all of the private jets we use for charter flights to/from St Louis are operated by FAR Part 135 (or foreign equivalent) air carriers, and our transparent booking process will ensure you get exactly what you asked for on the day of your flight.
Give us a call at 1-888-987-5387 or request a quote for your charter flight to Saint Louis, MO. Our team can assist with all of your private aviation needs, whether you're looking to rent a jet, purchase one, or have one managed – consider our service your one-stop shop for all things private aviation in the Midwest.
Private Airports in Saint Louis, MO
Arrive and depart using the following private airports in St. Louis, Missouri to reach the Gateway City and neighboring areas of the Midwest.
The Gateway City is a major aviation hub in the Midwest, with (KSTL) Lambert–St. Louis International anchoring the southeast corner of the region, and 4 additional private aviation hubs available within 25 nautical miles of the city.
It's home to a rich aviation history, and local airfields have played an important role in aviation during its early years. The first flight ever made in St. Louis was in 1909 made by Glenn Curtis, a famous aviation pioneer and one of the founders of the American aircraft industry.
In 1927, Charles Lindbergh, who worked in the area as a commercial and airmail pilot, performed the world's first transatlantic flight from Long Island, New York to Paris, France in his famous "Spirit of St. Louis", which bears the name in homage to his Gateway City business investors, including Albert Bond Lambert – Lindbergh left for New York from Lambert Field, which now serves as the city's main aviation gateway.
(KSTL, STL) Lambert–St. Louis International Airport – St. Louis, MO
Commonly known as Lambert Field, Lambert–St. Louis International Airport (IATA: STL, ICAO: KSTL, FAA LID: STL) is the largest, busiest airport in the state of Missouri. Located 14 miles northwest of downtown, it's the city's primary aviation hub, with (KBLV) MidAmerica serving as a secondary metro airport.
Originally Kinloch Field, a balloon launching base that was part of the 1890's Kinloch Park suburban development, the field received a famous visit from the Wright brothers while touring with their aircraft, and in October 1910, Theodore Roosevelt flew with pilot Arch Hoxsey, becoming the first U.S. president to fly.
(KSTL) Lambert Field would go on to gain international recognition throughout the 20th century, thanks in part to its association with famed aviator Charles Lindbergh,  its groundbreaking air traffic control, its status as the hub of Trans World Airlines and its iconic passenger terminal – designed by Minoru Yamasaki, Lambert Field has been the inspiration for terminals at John F. Kennedy International and Charles de Gaulle Airport.
(KBLV, BLV) MidAmerica St. Louis Airport – Belleville, IL
Located on the grounds of Scott Air Force Base in Belleville, Illinois, MidAmerica St. Louis Airport (IATA: BLV, ICAO: KBLV, FAA LID: BLV) is a public use airport in St. Clair County.
(BLV) MidAmerica is located around 26 miles southeast of downtown, providing an additional landing option for flights heading to the area – it's classified primary for commercial service, but it's location has made it a popular private aviation hub as well.
Due to Allegiant Air offering commercial service from MidAmerica, the two runways here are large enough to accommodate aircraft of all sizes, including VIP airliners and corporate business charters.
AVMATS operates an FBO at (KBLV) MidAmerica Airport, featuring a passenger lobby, crew lounge, conference room and wireless internet access. Although the FBO has scheduled service hours (7am – 7pm), 24 hour assistance is available through prior arrangements.
(KCPS, CPS) St. Louis Downtown Airport – Cahokia, IL
Book a private flight to St. Louis Downtown Airport (IATA: CPS, ICAO: KCPS, FAA LID: CPS), a public-use airport located in St. Clair County, just one mile east of downtown Cahokia, Illinois. The Downtown Airport is located less than 3 miles from the Gateway Arch Riverfront, and is the preferred landing spot for many flying to the area.
(KCPS) St. Louis Downtown features three runways to accommodate flights: Most utilize runway 12R/30L: 7,001-foot; pistons and turbo props can make use of either runway 12L/30R: 3,800-foot concrete; or runway 5/23: 2,799-foot asphalt. Ideal Aviation operates an FBO out of the West Ramp, with 24/7 service, excellent amenities, and overnight hangars for up to a Falcon 900.
CPS opened in 1929, and is one of the first airports in the area. Many famous aviation pioneers used the airfield, including Charles A. Lindbergh, Amelia Earhart, and Jimmy Doolittle. If you have an appreciation for aviation history, head over to Historic Hangar #2, where you'll find the Greater STL Air & Space Museum. It continues to serve as home to the nation's oldest flight school, Parks College of Engineering and Aviation's Center for Aerospace Sciences, which holds CAA Flight School Certificate #1.
(KSUS, SUS) Spirit of St. Louis Airport – St. Louis, MO
Named after the famous Charles Lindbergh aircraft that completed the world's first non-stop transatlantic flight, the Spirit of St. Louis Airport (IATA: SUS, ICAO: KSUS, FAA LID: SUS) is a preferred business aviation hub for flights traveling to Greater STL and the surrounding Midwest, and is located around 15 miles west of downtown.
Private flights can utilize two parallel runways; Runway 8L/26R measures 5,000 ft x 75 ft, and Runway 8R/26L is a 7,485-foot long, all-weather, ILS-equipped runway.
(KSUS) Spirit of St. Louis Airport is home to more than 150 aviation specific businesses, offering outstanding resources for pilots, passengers, and businesses. There are three FBOs at the airport, and customs services are available on-site.
(KALN, ALN) St. Louis Regional Airport – Bethalto, IL
If you're heading to the northside of the region, we can arrange for your private flight to arrive at St. Louis Regional Airport (IATA: ALN, ICAO: KALN, FAA LID: ALN), located in Bethalto, Madison County, Illinois. KALN is located about 30 minutes to the north , allowing business and leisure flyers the ability to arrive closer to their destination.
(KALN) St. Louis Regional offers two runways: 17/35, a 6,500-foot asphalt runway, and 11/29, an 8,101 foot asphalt runway. The airport features an ILS approach and tower-controlled class D airspace, allowing it to accommodate airliners such as a Boeing 747. West Star Aviation runs the FBO.
Additional Airports
(1H0) Creve Coeur Airport – St. Louis, MO
Runway: 4,500 | FBO: Creve Coeur Airport
(KSET, SET) Smartt Field–St Charles County Airport – St. Charles, MO
Runway: 3,800 feet
(KSAR, SAR) Sparta Community Airport-Hunter Field – Sparta, IL
Runway: 4,002 | FBO: Sparta Aero Services
(KFYG, FYG) Washington Regional Airport – Washington, MO
Runway: 5,001 | FBO: Washington Aviation
(KGRE, GRE) Greenville Airport – Greenville, IL
Runway: 4,002 | Greenville Muni
(3LF) Litchfield Municipal Airport – Litchfield, IL
Runway: 4,002 | FBO: Central Air Services – Litchfied Muni
---
Private Aircraft for Charter Flights to St Louis, MO
Clients can choose from the following private planes for charter flights to/from Saint Louis and surrounding areas of the Midwest. All of the private aircraft we arrange are operated by Part 135 or 121 (or foreign equivalent) air carriers, and we always use two experienced pilots, never recent flight school graduates.
A variety of factors including flight time, speed, distance, passenger amounts/weight, baggage, airport runways and other factors will help decide which plane best suits the goals of your flight. Discuss the details of your flight with one of our brokers, and we'll present a variety of aircraft options with free, no-commitment charter quotes.
Piston | Turbo Props
Beech Baron 58
Cessna 340
Cessna Conquest II
Cessna Grand Caravan
Cessna Stationair
Cirrus SR-22
King Air 90
King Air 100
King Air 200
King Air 250
King Air 300
King Air 350
Piaggio Avanti II
Pilatus PC-12
Piper Cheyenne
Piper Malibu
Piper Matrix
Piper Meridian
Piper Navajo Chieftain
Piper Seneca
View all Pistons and Turbo-Props
VLJ | Light Jets | Super Light
Beechjet 400 / 400A
Cessna Citation Bravo
Cessna Citation CJ
Citation CJ2 / CJ2+
Citation CJ3 / CJ3+
Citation CJ4 / CJ4+
Citation Encore
Citation M2
Citation Mustang
Citation Ultra
Eclipse 500
Hawker 400XP
Honda Jet
Lear 31 / 31A
Lear 35 / 35A
Lear 40 / 40XR
Lear 45 / 45XR (SLJ)
Nextant 400XT
Phenom 100
Phenom 300 (SLJ)
View all VLJ | Light Jets | Super Light
Mid-Size | Super-Mid Size Jets
Citation Excel / XLS
Citation Sovereign
Citation X (10)
Challenger 300 / 350
Falcon 50 / 50EX
Gulfstream G150 / G200 / G280
Hawker 700
Hawker 800 / 800A / 800XP / 850XPi
Hawker 900 / 900XP
Hawker 1000 / 4000
Lear Jet 55
Lear Jet 60 / 60XR
Legacy 500
View all Mid-Size and Super Mid-Size Jets 
Large | Heavy Jets
Challenger 601
Challenger 604 | 605
Challenger 850
Embraer Lineage 1000
Falcon 900 / LX
Falcon 2000 / EX / LX / LXS
Global 5000
Gulfstream G450
Gulfstream GIV / G4
Gulfstream GIV-SP / G4 SP
Lear 70 /75 
Legacy 600
Legacy 650
View all Heavy | Large Jets
Ultra-Long Range Jets
Falcon 5X
Falcon 7X
Falcon 8X
Global Express / XRS
Global 6000
Global 7000
Global 8000
Gulfstream GV / G5
Gulfstream G550
Gulfstream G600
Gulfstream G650 / ER
View all Long Range Jets
VIP Jumbo Jet Airliners
Airbus ACJ-318 Elite Corporate Jet
Airbus ACJ-319 VIP
Airbus ACJ-320 VIP
Airbus ACJ-321 VIP
Boeing Business Jet BBJ / BBJ2 / BBJ3
Boeing B-727 VIP
Boeing B-737 VIP
Boeing B-747 VIP
Boeing B-757 VIP
Boeing B-787 Dreamliner VIP
Bombardier CRJ-200
View all VIP Corporate Airliners
Private Jet to St. Louis, MO | Air Charter Advisors
Destinations > United States > Missouri
Chartering a private jet to St. Louis is a great way to reach the Gateway City, full of opportunities for fun, education, and business for all visitors. Whether you're a history buff hoping to check out the charming historic district or you've heard about the city museum and want to check it out, you'll find plenty of things to keep you busy.
From festivals and fairs all year round to Cardinals games at Busch Stadium, interests of every kind are celebrated here. One of the biggest attractions in the city is its museum which, as a gargantuan amalgamation of visually striking curios, is a great place for adults and kids alike. This museum is an adventure that could span a week if you let it; it has an expansive cave system, historic artifacts, amazing feats of modern design, progressive art, an ever-changing layout, and a 5-story slide – need we say more?
Attractions & Events
Saint Louis is also known for having one of the top brewing communities in the nation. The world-renowned Anheuser-Busch Company, makers of Budweiser, is home to one of the country's oldest breweries and is worth taking a tour to experience the history of the city's brewing industry.
If you're not a fan of the domestic king, then head over to 4 Hands Brewing Company, a local brewery that opened in 2001. 4 Hands aims to fill the gap in the local brewing scene by creating the "Most American" beers possible – big, bold beers not under the influence of any particular style. Other breweries worth checking out while you're here are Earthbound Brewing, Urban Chestnut Brewing Company, Exit 6 Brewery and O'Fallon Brewery.
Aside from breweries, the city is covered in Brewpubs and Bars. One of the top places to check out is 33 Wine Shop and Tasting Bar, but don't let the name fool you – this is far from your normal tasting bar, and craft beer aficionados flock to check out the hand-picked beer list and fascinating draft beers served along Park Avenue.
Recent years and arbitrarily divulged statistics have given the city a pretty bad rap – namely convincing tourists to only go there if they feel like getting mugged. However as most know, the media has a penchant for sensationalism and often stretches the truth to the point of breaking.
The real story is that this is one seriously awesome city. The people are so great that a third of all residents volunteer on a regular basis. Aside from altruistic residents, it has some of the coolest and most obscure museums in the country.  Check out more of our recommendations for things to do after your private flight.
Missouri Botanical Garden
4344 Shaw St
314-577-9400
http://www.missouribotanicalgarden.org/
St. Louis Zoo
1 Government Drive
314-781-0900
http://www.stlzoo.org/
Cathedral Basilica of Saint Louis
4431 Lindell Blvd, at Newstead Ave
314-373-8242
http://cathedralstl.org/
City Museum
701 N 15th St
314-231-2489
http://www.citymuseum.org/
Busch Stadium
700 Clark Street
314-421-3060
http://stlouis.cardinals.mlb.com/
Forest Park
Concourse Drive
314-289-5300
http://www.forestparkforever.org/
Gateway Arch
11 North 4th Street
314-982-1410
http://www.gatewayarch.com/
Air & Space Museum
2300 Vector Dr, Cahokia, IL 62206
(618) 332-3664
http://www.airandspacemuseum.org/
The Fox Theatre
527 N. Grand Blvd
314-534-1678
http://www.fabulousfox.com/
Executive Charter Flights
Looking to fly your executive team to the St. Louis area? Our business jet charter brokers can arrange the perfect flight for your needs with our direct access to thousands of business jets. Air Charter Advisors provides competitive rates on sleek, efficient business aircraft, and our team has experience working with a wide range of passengers, providing exceptional service to elected officials, VIP passengers, and business executives alike.
Hiring a long-range jet is the best way to fly your corporate team across the country or overseas, with models such as a Gulfstream IV reaching domestic destinations such as New York and Chicago in a couple of hours or less. The cost for these long-range jets can be anywhere between $6,500 – $9,000 hour, depending on a variety of factors.
If you're flying within Missouri or to a nearby city, we can arrange an efficient mid-size jet such as a Hawker 700/750XP or Cessna Citation VII to depart/arrive at general aviation airports in the area, including popular jet hubs such as (KCPS) St. Louis Downtown Airport and (KALN) St. Louis Regional Airport.
No matter which aircraft type you prefer, our friendly private aviation agents will be available to you 24/7 to help plan your upcoming executive flight to Saint Louis, Missouri.
The STL Metropolitan Area is home to nine Fortune 500 companies, including Express Scripts Holding, Emerson, Monsanto, Reinsurance Group of America, Centene, Peabody Energy, Ameren and Graybar Electric. Aviation is well represented in the Gateway City also, with Boeing employing nearly 15,000 people at its north campus.
Many companies we arrange corporate charter flights for already own a fleet of corporate jets – they call our team when their aircraft experiences a mechanical issue on the ramp, when they need an aircraft with a longer range, or a larger airliner for corporate teams. We've even helped private aircraft owners and operators fulfill their aircraft and flight needs.
If your aircraft suffers a mechanical issue or you need to arrange simultaneous trips for your business executives and require an aircraft with added range or capabilities, we can arrange a supplemental lift in as little as 4 to 6 hours! Air Charter Advisors also offers unlimited free quotes with zero obligations – if you're a fractional owner or jet card member, give us a try and compare us to your current plan before reserving flight hours!
Luxury Hotels
Travelers will find that St. Louis offers an abundance of classic luxury, boutique, and design hotels to meet every visitor's needs. After the 1804 Louisiana Purchase, Lewis and Clark visited the confluence of the Kansas and Missouri rivers, and said it would make a great place for a fort. The Ritz-Carlton, Four Seasons and others think it makes a great place for a five-star hotel.
Whether you have business in the area or you want to peruse the city's eclectic collection of museums with your family, there is a hotel that caters to your niche. Bring your kids to the re-purposed Union Station Hotel and watch their jaws drop at the fact that they get to stay in a train station. With its luxury and executive suites, it'll have you quite impressed as well. If you prefer a more personable experience, then a bed and breakfast may be more to your liking.
The city is home to Napolean's Retreat B&B, featuring a historic mansion setting and top-tier amenities. Stay in this opulent Victorian mansion and pamper yourself with perks like a gourmet breakfast and expert concierge advice from the owners. Not to mention the mansion is surrounded by eight delicious restaurants within 2 blocks, and is a mere mile away from downtown.
Whether you shoot for the classic hotel experience or prefer the quaint B&B, St. Louis Jet Charter is here to help you get there in comfort and style. Fly private and enjoy a city full of luxury lodging options, and read on for a list of even more hotels.
The Ritz-Carlton
100 Carondelet Plaza
(314) 863-6300
http://www.ritzcarlton.com/st-louis
The Westin
811 Spruce St
(314) 621-2000
http://www.starwoodhotels.com/westin/
The Chase Park Plaza
212 Kingshighway Blvd
(314) 633-3000
http://www.chaseparkplaza.com/
Union Station
1820 Market St
855-277-4931
http://curiocollection.com/st-louis-union-station-hotel-curio-collection/
Hyatt Regency at The Arch
315 Chestnut Street
(314) 655-1234
http://stlouisarch.regency.hyatt.com/
Four Seasons
999 N 2nd St
(314) 881-5800
http://www.fourseasons.com/stlouis/
Beall Mansion
407 E 12th St, Alton, IL 62002
(618) 474-9100
http://beallmansion.com/
---
Related Destinations
---
Request a FREE Quote | Private Jet Charters in St Louis, MO
Give us a call at 1-888-987-5387 to speak with one of our St. Louis Jet Charter agents for your next luxury vacation, business trip, or special event.