Private Jet Charter Minneapolis
Private Charter Flights to/from Minneapolis, MN
Charter a private jet to Minneapolis–St Paul, Minnesota's premier metropolitan area surrounding the Mississippi, Minnesota and St. Croix rivers.
Minneapolis forms the "Twin Cities" with the neighboring state capital of St. Paul, and the area is the top destination for executive and leisure charter flight in the state of Minnesota.
Air Charter Advisors was established to offer the highest standards in executive and leisure travel, and our team offers on-demand jet charter service to/from Minneapolis–St Paul. Our team has access to thousands of private jets and turbo-props around the world that are certified for private charter flights, and we're confident we can connect you with the perfect aircraft at the right cost, whether you're flying internationally or domestically.
---
Minneapolis Air Charter Advisors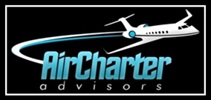 Our company is one of less than 100 Wyvern-certified charter brokers in the world, and all of the private aircraft our Minneapolis Air Charter Advisors arrange for private charter flights are operated by FAR Part 135 (or foreign equivalent) air carriers. Our list of clients has grown to include executives from major corporations, heads of state, celebrities, personal assistants and leisure travelers around the globe.
Enjoy the convenience and peace of mind you get from working with an air charter broker you can trust, and our private air charter company will become your local and global solution for luxury air travel, aircraft acquisition, and private jet management.
Call or request a quote for your private charter flight to Minneapolis–St Paul, Minnesota. From booking your private aircraft to arranging gourmet in-flight catering, luxury ground transportation, helicopter lifts and any other requests you may have – consider our Minneapolis–St Paul Jet Charter team your one-stop shop for all things private aviation in Minnesota.
Private Airports in Minneapolis, MN
Our private aviation utilizes the following private airports to fly clients to and from Minneapolis-St. Paul, Minnesota and neighboring areas.
There are 6 main airports located within 20 miles of the Twin Cities, and each features private FBO services for passengers and pilots. Check out the information on each airport below, and call one of our brokers to review the options for your flight.
(KMSP, MSP) Minneapolis–Saint Paul International Airport – Minneapolis, MN
Fly to Minneapolis–Saint Paul International, Wold–Chamberlain Field (IATA: MSP, ICAO: KMSP, FAA LID: MSP), a joint civil-military public use international airport located in Hennepin County, Minnesota, less than 10 miles away from both downtown Minneapolis and downtown Saint Paul.
(KMSP) Minneapolis–Saint Paul International is the largest and busiest airport in the Upper Midwest region of the United States, consisting of Minnesota, Iowa, Nebraska, North Dakota, South Dakota, and Wisconsin. There are 4 concrete runways, each measuring at least 8,000 feet in length to accommodate large aircraft.
Facilities include the Lindbergh Terminal, named after the famous Minnesotan aviator, and the Hubert H. Humphrey Terminal, which is used mostly low cost airlines and seasonal carriers. InterContinental Hotels recently signed a deal to become the first full service on-site hotel at KMSP, offering guests 300 rooms across 12 floors when it opens in 2017-2018.
(KSTP, STP) St. Paul Downtown Airport – Saint Paul, MN
Arrive at St. Paul Downtown Airport (IATA: STP, ICAO: KSTP, FAA LID: STP), located just across the Mississippi River from downtown Saint Paul, and is one of several reliever airfields in the Twin Cities operated by the Metropolitan Airports Commission (MAC).
Also known as Holman Field, it serves corporate flights from local businesses, a flight school, the aviation unit from the Minnesota Army National Guard, and the general aviation community in the Twin Cities area. Facilities at Holman Field include three runways, with its main runway measuring 6,491 feet in length. The terminal building was used as the backdrop for scenes in film adaptation of Kurt Vonnegut's anti-war/sci-fi novel Slaughterhouse-Five.
Holman Field was named for Charles W. "Speed" Holman (born in 1898), a famous stunt pilot – in 1928, Holman set a world record of 1,433 consecutive loops over a period of five hours above St. Paul Downtown (STP). Holman was also a renowned barnstormer, wing walker, parachutist, airmail pilot, aviation record holder and airline pilot, and the Holman Field Administration Building was added to the National Register of Historic Places in 1991.
(KMIC, MIC) Crystal Airport – Minneapolis, MN
Located in the city of Crystal in Hennepin County, Minnesota, Crystal Airport (IATA: MIC, ICAO: KMIC, FAA LID: MIC) is a public airport located just 8 miles northwest of Minneapolis' central business district.
Crystal was originally built in 1946 as a privately owned public use airfield, and the Metropolitan Airports Commission purchased the property just 2 years later. Additional land purchases and expansions were made throughout the 1950's.
(MIC) Crystal Airport offers four runways in total, with a short turf runway and 3 asphalt runways measuring 2,500, 3,267 and 3,268 feet in length, making Crystal an excellent choice for landing your Minneapolis-bound piston or prop. FBO service is available as well.
(KANE, ANE) Anoka County–Blaine Airport – Minneapolis, MN
Also known as Janes Field, Anoka County–Blaine Airport (ICAO: KANE, FAA LID: ANE) is a public use airport in Anoka County, Minnesota owned by Metropolitan Airports Commission. It's located in the city of Blaine, only 10 nautical miles north of the central business district of Minneapolis.
(KANE) Anoka County–Blaine Airport is included in the National Plan of Integrated Airport Systems for 2015–2019, categorized as a general aviation reliever. There are two asphalt runways: Runway 9/27 measures 5,000 feet in length, while Runway 18/36 measures in at 4,855 feet. FBO service is available on site, and two aviation museums, the Golden Wings Flying Museum and the American Wings Air Museum, are also located at the (KANE) Anoka County–Blaine.
(KSGS, SGS) South St. Paul Municipal Airport | Fleming Field – South Saint Paul, MN
South St. Paul Municipal Airport (ICAO: KSGS, FAA LID: SGS) is a city-owned public airport located two miles south of the South St. Paul central business district in Dakota County, Minnesota. It's also known as Richard E. Fleming Field, or simply Fleming Field.
South St. Paul Municipal features a 4,000 foot asphalt runway, and it's location on the south side of the Twin Cities provides an additional arrival option for incoming flights to the Minneapolis–St. Paul Metropolitan Area.
(KFCM, FCM) Flying Cloud Airport – Eden Prairie, MN
Another popular destination for flights to the Minneapolis area is Flying Cloud Airport (IATA: FCM, ICAO: KFCM, FAA LID: FCM), a public airport in the city of Eden Prairie.
Flying Cloud is in Hennepin County, Minnesota, only 11 miles southwest of the central business district (CBD) of Minneapolis. Flying Cloud is a preferred arrival choice for executive and leisure flights in the Twin Cities area, and it was the primary hub for private aviation during the 2016 Ryder Cup in Chaska, Minnesota.
(KFCM) Flying Cloud features 3 asphalt runways at varying lengths (18/36: 2,690 feet; 10L/28R: 3,898 feet; 10R/28L: 5,000 feet), allowing passengers to take advantage of its convenient location and outstanding amenities – four FBOs are located on-site.
Additional Airports
(KLVN, LVN) Airlake Airport – Minneapolis, MN
Runway: 4,099 feet
(KCFE, CFE) Buffalo Municipal Airport – Buffalo, MN
Runway: 3,200 feet
(KOEO, OEO) L.O. Simenstad Municipal Airport – Osceola, WI
Runway: 5,006 feet
(KRNH, RNH) New Richmond Regional Airport – New Richmond, WI
Runway: 5,507 feet
(KCBG, CBG) Cambridge Municipal Airport – Cambridge, MN
Runway: 4,001 feet
(KPNM, PNM) Princeton Municipal Airport – Princeton, MN
Runway: 3,900 feet
(KRGK, RGK) Red Wing Regional Airport – Red Wing, MN
Runway: 5,010 feet | FBO: Blue Airways
Minneapolis Aircraft Rentals for Private Flights to/from the Twin Cities
Enjoy instant access to private planes around the country for flights to/from the Twin Cities and surrounding areas of Minnesota. All of the private jets and props we utilize are operated by FAR Part 135 or 121 (or foreign equivalent) air carriers, flown by two veteran pilots with high-levels of experience piloting the make/model aircraft you're renting.
Our brokers search the charter market to locate the best options for your flight, allowing you to rent a cost-effective plane, or the most luxurious, stylish luxury jet in the Twin Cities. We can also provide Wyvern Wingman/ARGUS Platinum aircraft when necessary.
Check out our Aircraft Gallery for more information about the available aircraft, and if you don't see your preferred jet listed below, let us know so we can locate one in your area.
Piston | Turbo Props
Beech Baron 58
Cessna 340
Cessna Conquest II
Cessna Grand Caravan
Cessna Stationair
Cirrus SR-22
King Air 90
King Air 100
King Air 200
King Air 250
King Air 300
King Air 350
Piaggio Avanti II
Pilatus PC-12
Piper Cheyenne
Piper Malibu
Piper Matrix
Piper Meridian
Piper Navajo Chieftain
Piper Seneca
View all Pistons and Turbo-Props
VLJ | Light Jets | Super Light
Beechjet 400 / 400A
Cessna Citation Bravo
Cessna Citation CJ
Citation CJ2 / CJ2+
Citation CJ3 / CJ3+
Citation CJ4 / CJ4+
Citation Encore
Citation M2
Citation Mustang
Citation Ultra
Eclipse 500
Hawker 400XP
Honda Jet
Lear Jet 31 / 31A
Lear 35 / 35A
Lear 40 / 40XR
Lear 45 / 45XR (SLJ)
Nextant 400XT
Phenom 100
Phenom 300 (SLJ)
View all VLJ | Light Jets | Super Light
Midsize | Super Midsize Jets
Citation Excel / XLS
Citation Sovereign
Citation X (10)
Challenger 300 / 350
Falcon 50 / 50EX
Gulfstream G150 / G200 / G280
Hawker 700
Hawker 800 / 800A / 800XP / 850XPi
Hawker 900 / 900XP
Hawker 1000 / 4000
Lear 55
Lear 60 / 60XR
Legacy 500
View all Midsize and Super Midsize Jets 
Large | Heavy Jets
Challenger 601
Challenger 604 | 605
Challenger 850
Embraer Lineage 1000
Falcon 900 / LX
Falcon 2000 / EX / LX / LXS
Global 5000
Gulfstream G450
Gulfstream GIV / G4
Gulfstream GIV-SP / G4 SP
Lear 70 /75 
Legacy 600
Legacy 650
View all Heavy | Large Jets
Long Range Jets
Falcon 5X
Falcon 7X
Falcon 8X
Global Express / XRS
Global 6000
Global 7000
Global 8000
Gulfstream GV / G5
Gulfstream G550
Gulfstream G600
Gulfstream G650 / ER
View all Long Range Jets
VIP Airliners
Airbus ACJ-318 Elite Corporate Jet
Airbus ACJ-319 VIP
Airbus ACJ-320 VIP
Airbus ACJ-321 VIP
Boeing Business Jet BBJ / BBJ2 / BBJ3
Boeing B-727 VIP
Boeing B-737 VIP
Boeing B-747 VIP
Boeing B-757 VIP
Boeing B-787 Dreamliner VIP
Bombardier CRJ-200
View all VIP Corporate Airliners
Visit the Twin Cities | Private Jet to Minneapolis–Saint Paul, MN, USA
Destinations > United States > Minnesota
Charter a luxury private flight to the Twin Cities and enjoy the Midwest's most artsy and eclectic region.
Minneapolis and Saint Paul are great for the arts, and there's really something for everyone to do. If you enjoy seeing live music, then you're in luck – after all, Minneapolis is where the stage was set for influential artists such as Bob Dylan and Prince.
If you find yourself in Minnesota, a visit to the "Minne-Apple" is an absolute must. And of course, the best way to get in and out of Minneapolis is via luxury private jet through Air Charter Advisors.
Minneapolis and Saint Paul combine to form the Twin Cities – one awesome private flight destination. From booming business sectors and a posh downtown areas to quaint suburbs, elegant art districts, and charming nature parks, these cities have everything that a luxury private jet traveler could want.
Attractions & Activities
Being the big city that it is, Minneapolis has a host of music venues ranging from dark and grungy pubs to world class concert halls; you can see awesome musicians performing every day of the week, at just about any time of day. There are also tons of fun and interesting nature parks all throughout the city.
They don't call Minnesota the "Land of 10,000 Lakes" for nothing. Minnehaha Park makes for a great day-trip with the family. With more than 800,000 people visiting the park every year to see its 53-foot waterfall, limestone cliffs, and gorgeous river landscapes, private jet travelers of all interests are sure to enjoy this Midwest gem.
If you're less into outdoors activities, Minneapolis has you covered with a ton of fine-dining establishments and posh upscale cocktail bars where you can satisfy your appetite and wet your whistle. For dinner, The Butcher & Boar is touted as one of the city's greatest fine-dining restaurants. Offering a meat-focused menu, craft brews, and carefully selected bourbons, this top-shelf choice is sure to set you up for a great night out on the town.
After you've eaten, head over to the Marvel Bar for some handcrafted cocktails picked from their inventive and ever-changing menu. Try the Oliveto, it's to-die-for. Whatever you decide to do in Minneapolis, you're sure to have a great time. But with so many things to choose from, coming up with the right itinerary can be a bit daunting.
So, to help assuage a bit of the decision making stress, we've compiled a list of the best things to do in the area for luxury private jet travelers. Based on Minneapolis Jet Charter client feedback, online reviews, and location, there's sure to be something on the list that piques your interest; read on to check it out.
Minneapolis Convention Center
1301 2nd Ave S
(612) 335-6000
http://www.minneapolis.org/convention-center/
U.S. Bank Stadium
401 Chicago Ave
(612) 777-8700
http://www.usbankstadium.com/
Target Center
0 First Avenue North
(612) 673-1300
http://www.targetcenter.com/
Interlachen Country Club
6200 Interlachen Blvd
(952) 929-1661
https://www.interlachencc.org/
Minneapolis Institute of Art
2400 3rd Avenue South
(612) 870-3000
http://new.artsmia.org/
Guthrie Theater
818 South 2nd Street
(612) 225-6000
http://www.guthrietheater.org/
Minnehaha Park
4801 South Minnehaha Drive
(612) 230-6400
https://www.minneapolisparks.org/minnehaha-regional-park/
American Swedish Institute
2600 Park Avenue South
(612) 871-4907
http://www.asimn.org/
Mill City Museum
704 South 2nd Street
(612) 341-7582
http://www.millcitymuseum.org/
Business/Executive
Book your next executive charter flight to Minneapolis–St Paul with our on-demand private air charter service. Minneapolis and Saint Paul anchor the second-largest economic center in the Midwest behind Chicago; the Twin Cities and their surrounding region are the primary business center in the United States between Chicago and Seattle.
Executive charter flights can land at (KMSP, MSP) Minneapolis–Saint Paul International Airport, the city's main hub for air travel with 4 large runways to accept long-range heavy jets and airliners. Clients may also choose to land their business jets at either (KFCM, FCM) Flying Cloud Airport or (KANE, ANE) Anoka County–Blaine Airport, both featuring 5,000 foot runways to accommodate light jets and select mid-sized aircraft.
Your entire executive team can enjoy a charter flight to Minneapolis on a long-range jet such as a Challenger 600 series (600, 601, 604, 605), Global Express/XRS, or a Gulfsteam V/G500. You can even rent entire airliners for corporate flights, including Boeing Business Jets (BBJ), Boeing 727/757 VIP airliners and Airbus 318/319  corporate jets.
The city of Minneapolis is home to 5 Fortune 500 corporations making their headquarters within city limits – Target, U.S. Bancorp, Xcel Energy, Ameriprise Financial and Thrivent Financial. This gives Minneapolis the 5th highest concentration of Fortune 500 companies in America, and makes it an integral link to the global economy, earning its categorization as a global city. Foreign companies with offices in Minneapolis include Accenture, Canadian Pacific, Coloplast, RBC and Voya Financial (a US company formerly part of ING Group)
The city's economy today is based in commerce, finance, rail and trucking services, health care, and industry. Minneapolis–St Paul was ranked as the second best city in the United States in a 2006 Kiplinger's poll of Smart Places to Live, and it was named one of the Seven Cool Cities for young professionals; in 2005, Popular Science named Minneapolis the "Top Tech City" in the country.
Executive Charter Flights
Minneapolis Jet Charter can arrange everything from luxury private flights with gourmet in-flight catering to luxury ground transportation and private helicopter lifts. Experienced with a wide variety of clientele, we'll make sure that your private charter flight with us is your best yet, regardless of whether you're a top tier business executive, an A-list celebrity, or an affluent leisure flyer.
Request a jet charter quote now, or give us a call to book your luxury private flight to Minneapolis, Minnesota. Our Wyvern certified jet charter representatives are available 24 hours a day and 7 days a week to ensure that your needs are met exactly when they need to be.
Luxury Hotels
Minnesota is probably known best for its incredibly friendly local population, and Minneapolis is no exception to this rule; it's probably the only big U.S. city where you'll see strangers smile at you as you walk past them. This translates into wonderfully personable and attentive hospitality, which is great for luxury private jet travelers in the area.
From contemporary design hotels and luxury resorts to boutique villas and charming bed and breakfasts, there's a lodging option for every occasion. Whether you're in town for a business conference or a bit of fun and relaxation, you'll be able to find a lodging option that suits your needs. Regardless of where you end up staying, you're still going to have a great time in the city.
If you're looking for a bit of help deciding where to stay, you may want to keep reading. We've compiled a list of the absolute best hotels in the area for luxury private jet travelers. Based on Minneapolis Jet Charter client feedback, online reviews, amenities offered, and location, there's sure to be something on the list that piques your interest.
Hotel Ivy, a Luxury Collection Hotel
201 South 11th Street
(612) 746-4600
http://www.thehotelivy.com/
Foshay Tower
821 Marquette Avenue South
(612) 215-3700
http://www.wminneapolishotel.com/
West Hotel
215 South 4th Street
(612) 340-2000
http://www.marriott.com/minneapolis-autograph-collection/
Le Méridien Chambers
901 Hennepin Avenue
(612) 767-6900
http://www.lemeridienchambers.com/
The Marquette Hotel
710 South Marquette Avenue
(612) 333-4545
http://www.hilton.com/the-marquette-hotel/
Loews Hotel
601 1st Avenue North
(612) 677-1100
https://www.loewshotels.com/minneapolis-hotel/
The Saint Paul Hotel
350 Market St, St Paul, MN 55102
(651) 292-9292
https://www.saintpaulhotel.com/
The Commons Hotel
615 Washington Avenue Southeast
(612) 379-8888
http://www.commonshotel.com/
The Grand Hotel
615 2nd Avenue South
(612) 288-8888
http://www.grandhotelminneapolis.com/
---
Request a FREE Quote | Private Jet Charters in Minneapolis, MN
Request a Quote or give us a call at 1-888-987-5387 to speak with one of our Minneapolis Jet Charter agents for your next luxury vacation, business trip, or special event.