Private Jet Charter Bali
Private Charter Flights to/from Bali, Indonesia
Air Charter Advisors is your dedicated partner for private jet charter services in Bali, a luxurious, tropical Indonesian island and one of the world's premier travel destinations.
Chartering a private flight to Bali Ngurah Rai Denpasar International Airport (WADD, DPS) is the most comfortable, secure and stylish way to begin your Balinese holiday, and our team is available to you 24 hours a day, 7 days a week to handle all aspects of your private air travel.
ACA arranges on-demand private air charter service to/from Bali, and with access to thousands of planes located around the world, we can connect you to the perfect aircraft for your flight.
Please Note: While ACA arranges private jet charter service from international destinations to Bali, we do not arrange flights only traveling between islands, for example, Bali to Lombok. Flights to Indonesian islands such as Java, Sumatra and Sulawesi can be arranged by ACA when provided with the appropriate amount of time to perform the safety and maintenance checks we require for each flight.
Bali Air Charter Advisors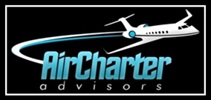 The number one priority at our company is the safety of every one of our clients. We've gone the extra nautical mile to become a Wyvern-certified broker, one of the highest accreditation standards in private aviation.
ACA uses Wyvern's reporting tools to go over aircraft maintenance, operator history and pilot experience for each flight we arrange — the aircraft we use for flights to/from Bali are all operated by FAR Part 135 or 121 (or foreign equivalent) air carriers, giving you peace of mind when arranging your flight with us.
Our clients have included royal family members, executives from major corporations, celebrities, personal assistants and leisure travelers visiting this tropical paradise, and you can join them with your own private charter flight.
Enjoy the peace of mind you get from working with an air charter company you can trust, and we'll become your comprehensive aviation solution for luxury air travel in Southeast Asia.
Consider our Bali Private Jet Charter service your comprehensive solution for all things private aviation in Indonesia. Call or request a quote for your jet charter flight to Bali — our team is available 24/7 to assist with all of your private aviation needs.
---
Airports for Private Charter Flights to Bali
Air Charter Advisors arranges private charter flights to/from Bali and surrounding islands of Indonesia using the following airport. If you don't see your preferred airport listed below, please contact us to review the options for your charter flight.
(WADD, DPS) Ngurah Rai International Airport — Denpasar, Bali, Indonesia
Alias: Denpasar International / I Gusti Ngurah Rai Int'l
Runway: 9,842 feet
FBO & Handlers: 8 available
Customs: Yes
Fly private to Ngurah Rai International Airport (IATA: DPS, ICAO: WADD), also known as Denpasar International or I Gusti Ngurah Rai International, the main gateway to Bali located 13 km south of the capital city Denpasar.
Ngurah Rai is Indonesia's third busiest airport, handling nearly 20 million passengers annually, and its passenger totals have more than double over the past 10 years — the Airport Council International named it as the world's 3rd best airport (15-25 million annual passengers) in 2016.
(WADD, DPS) Bali International is capable of handling any size private jet, including aircraft up to the size of a Boeing 747-400; private aircraft can utilize its single 9,842-foot asphalt runway, and travelers can quickly arrive/depart using a private terminal operated by ExecuJet.
(WADL, LOP) Lombok International Airport — Mataram, Lombok, Indonesia
Alias: Zainuddin Abdul Madjid International Airport; replaced Selaparang Airport (WADA, AMI) 
Runway: 9,022 feet
FBO & Handlers: N/A
Clients can also choose to arrive at Lombok International Airport (IATA: LOP, ICAO: WADL), the only airport located on the Indonesian island of Lombok. Lombok International replaced the island's only airport, Selaparang Airport (IATA: AMI, ICAO: WADA), after its official inauguration by the President of the Republic of Indonesia in 2011.
Private jets of any shape and size can arrive/depart from (WADL, LOP) Lombok International Airport — runways here can accommodate an Airbus A330 and Boeing 767 airliners, as well as smaller airliners including a Boeing 737 and Airbus A320. Facilities at Lombok Int'l include a 9,022-foot asphalt runway and a 16,500 m² terminal, and both have future expansion projects slated for 2028.
---
Bali Aircraft Charters
ACA has access to the following Wyvern-certified aircraft for your private flight to Bali, Indonesia. All of the aircraft we utilize for charter service are operated by FAR Part 135 or 121 (or foreign equivalent) air carriers, using only veteran pilots in the jet you're renting.
Our brokers will provide you with a variety of aircraft options based on the goals and budget of your trip, allowing you to charter a cost-effective aircraft, or the most luxurious, stylish corporate jet on the market. Check out our Aircraft Gallery for more details on all of the aircraft available for your trip.
If you don't see your preferred aircraft listed below, speak to one of our brokers and they will locate one for you.
Pistons | Turbo-Props
Cessna Caravan 208
Cessna Conquest
Cessna Stationair
King Air 90
King Air 100
King Air 200
King Air B200
King Air 300
King Air 350
Pilatus PC-12
Piper Cheyenne
Piper Meridian
Piper Navajo
Piper Seneca
View our list of Pistons and Turbo-Props
VLJ | Light Jets
Cessna Citation Mustang (VLJ)
Honda Jet (VLJ)
Phenom 100 (VLJ)
Eclipse 500 (VLJ)
Beechjet 400
Cessna Citation CJ2
Cessna Citation CJ3
Citation Ultra
Citation Encore
Falcon 10
Hawker 400 XP
Lear 31
Lear 35
Lear 40
View our list of VLJ and Light Jets
Mid-Sized Jets
Citation X
Citation Excel
Hawker 800A
Hawker 800 XP
Hawker 900 XP
Hawker 1000
Hawker 4000
Gulfstream 100
Gulfstream 150
Gulfstream 200
Learjet 45
Learjet 55
Learjet 60
View our list of Mid-Size and Super Mid-Size Jets 
Heavy Jets
Gulfstream V | G550
Gulfstream V
Gulfstream IV | G4
Global 5000
Global Express
Challenger SE
Challenger 600 series
Challenger 605
Challenger 300
Falcon 50
Falcon 900
Falcon 2000
Embraer Legacy
View our list of Heavy Jets and VIP airliners
---
Visit Bali | ACA Indonesia
Destinations > Asia > Indonesia
Fly private to Bali, the famed Island of the Gods, home a variety of picturesque landscapes including hills, mountains, rugged coastlines, sandy beaches, lush forests, and barren volcanic hillsides.
These scenes combine to offer a beautiful setting for one of the most colorful, unique, and deeply spiritual cultures on the planet.
Bali makes a great wedding, honeymoon & anniversary destination, and ACA can accommodate everything from romantic couples to entire wedding parties. Students fly private to Bali for the ultimate spring break, and visitors from around the world escape the cold & snow for a luxurious winter holiday in this paradise along the Java Sea.
Attractions & Activities
Bali, the luxurious island paradise in Indonesia, offers plenty of activites and attractions for private luxury travelers.
After arriving on the island, you're free to explore black sand beaches, coffee plantations, rice terraces, archaeological ruins, ancient temples, relaxing coastal villages, secluded offshore islands, national parks & gardens, an active volcano, and the looming Mount Agung.
Kuta offers plenty of shopping and night-life, while Jimbaran offers an array of sea-side resorts and seafood restaurant. Seminyak is the most chic spot on the island, home to beach-side resorts, trendy nightclubs and fine dining restaurants.
The island is also home to several cultural, historical and archaeological attractions, and visitors can enjoy activities such as golf, hiking, yoga, cycling, horse backing riding, bungee jumping and local tours; water-sports around Bali include scuba diving, free-diving, surfing, sailing, yachting, white-water rafting, sport fishing, and canoeing.
Tanah Lot Temple
+62 361 880361
http://www.tanahlot.net/home/
Uluwatu Temple
http://www.bali-indonesia.com/uluwatu-temple
Besakih Temple
http://www.bali-indonesia.com/besakih-temple
Tegallalang Rice Terraces
http://www.kevinandamanda.com/breathtaking-bali/
Ubud Monkey Forest
http://www.monkeyforestubud.com/
Kintamani and Mount Batur
http://www.bali-indonesia.com/kintamani-volcano
Ubud Art Market
http://www.bali-indonesia.com/ubud-art-market
Bali Safari and Marine Park
http://www.balisafarimarinepark.com/home
Elephant Safari Park
http://www.elephantsafariparklodge.com/
Goa Gajah
http://www.bali-indonesia.com/goa-gajah
Yachting & Sailing
Are you interested in becoming the captain of your own Balinese voyage? Air Charter Advisors can seamlessly connect you to the perfect luxury yacht charter during your holiday in Bali!
Whether you're looking for a private catamaran, sailboat, or a luxurious mega-yacht, we've worked with yacht operators around the world to add the perfect yacht charter to our clients itinerary.
Discuss your goals with one of our brokers during your vacation in Bali; we can accommodate budgets up to seven figures per week and beyond. Set sail across the Java Sea by adding a yacht charter to your trip to Bali, Indonesia.
---
Related Destinations
---
Bali Jet Charter Services | Request a Quote
Request a Quote or give us a call at 1-888-987-5387 to speak with one of our Bali Jet Charter service brokers for your next luxury vacation or special event in Indonesia.
Our brokers are available for you by phone and email 24 hours a day, 7 days a week. When using our private aviation service, you can expect quick response times and an easy, hassle-free booking process.