Private Jet Charter Singapore
Private Flights to/from Singapore
Air Charter Advisors is a global leader in business aviation, and we offer on-demand private jet charter services in Singapore, the world's only island city-state and a global economic leader.
Hiring a private jet to Singapore Changi International Airport (WSSS, SIN) is the best way to get there, and our team at Air Charter Advisors is here to offer the highest standards in executive and leisure travel.
We offer on-demand private jet charters to/from Singapore with access to thousands of private aircraft around the world. We're confident we can arrange the right aircraft for your trip, whether flying regionally or internationally.
Singapore
Private Jet Airports
Singapore is easy to reach via direct private flights with two airports available. Singapore Changi Airport (SIN) is the city's main airport and one of the busiest airports in the world, while Singapore Seletar Airport (XSP) is more focused on business jets and private air travel.
Changi handles nearly 70 million passengers annually, ranking just inside the top 20 busiest airports in the world; it's also been awarded "World's Best Airport" by Skytrax every year since 2013.
Seletar, Singapore's original international airport, now serves as a general aviation airport focusing on charter flights, business jet operations, and flight training. The airport is open 24 hours and there are multiple FBO & handling providers and customs on-site for smooth arrivals & departures.
Singapore Changi International Airport | ICAO: WSSS, IATA: SIN
Alias: Changi Airport
Runway: 13,123 feet
FBO & Handlers: 5 available
Customs: Yes
Singapore Seletar Airport | ICAO: WSSL, IATA: XSP
Alias: Seletar Airport
Runway: 6,023 feet
FBO & Handlers: 5 available
Customs: Yes
Singapore Jet Charter
Air Charter Advisors offers instant access to more than 15,000 planes within our global network of aircraft, including planes based at airports at Singapore's Changi and Seletar airports, and across neighboring areas of Southeast Asia.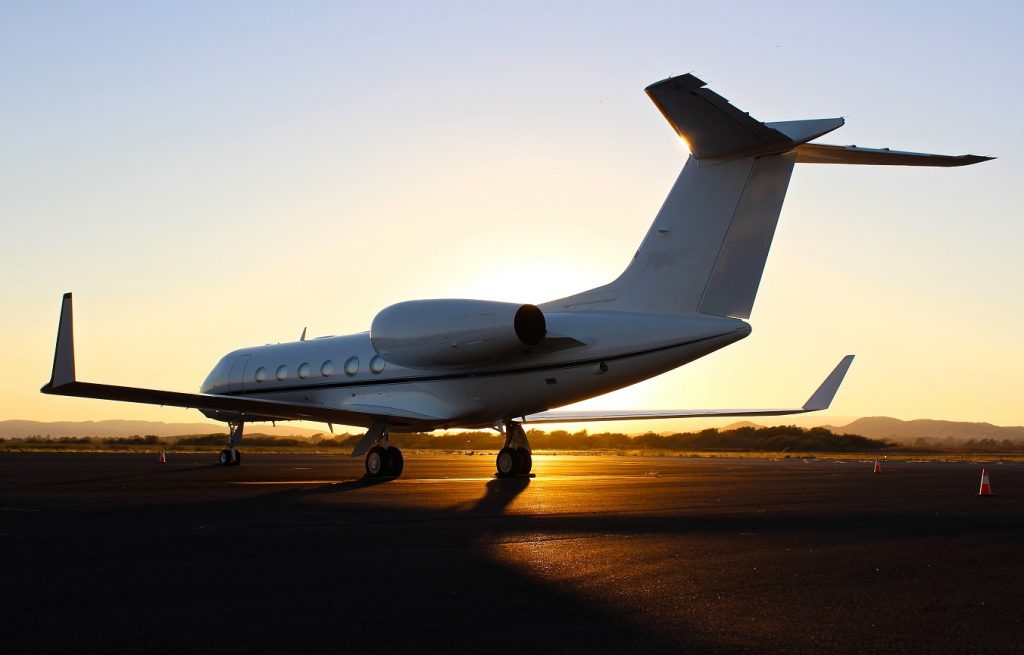 All of the Singapore charter jets we arrange for are operated by FAR Part 135 or 121 (or foreign equivalent) air carriers, and we review third-party safety reports to ensure each of the planes and pilots meets our high safety standards.
Provide us with the details of your flight to/from Singapore, and we'll provide you with aircraft rentals based on the goals and budget of your trip. Choose from cost-effective props to luxurious business jets and airliners. Check out our Aircraft Gallery for specifications, photos, and hourly rates.
Culture in Singapore
Tourism forms a large part of Singapore's economy, with over 15 million tourists visiting the city-state in 2014. Private charter flights to Singapore have also increased as its importance in global commerce continues to grow.
Over the years, Singapore has become one of the more popular destinations in Asia thanks to its cultural confluence. Ranking high on national social policies, Singapore leads Asia on the Human Development Index (UN) and is listed 11th globally. The country's most notable efforts are found in measurements of education, healthcare, life expectancy, quality of life, personal safety and housing.
Singaporeans are mostly bilingual in a range of mother-tongue languages, most commonly Singaporean Mandarin. English is used as their common language, so visitors from Europe and North America shouldn't have any issues getting around or communicating. The island is covered with luxurious, world-renowned five-star resorts and hotels, the most iconic of them being the Marina Bay Sands, a three-column, ultra-modern high-rise hotel, with a one-hectare SkyPark across its top. The SkyPark also features an infinity pool atop it's 57-story crown measuring nearly 150 meters, making it the longest elevated pool in the world.
The cultural diversity in Singapore is a reflection of its extensive ethnic "hawker" cuisine and major festivals—Chinese, Malaysian, Indian and Western—which are all national holidays. The region has a tropical rain-forest climate without any real difference in regards to seasons. Temperature and pressure remain uniform throughout much of the year, and high humidity and abundant rainfall aren't relegated only to the summer months. It's important to note when planning a charter flight to Singapore that April and May are the hottest months, while the wetter monsoon season typically lasts from November to January.
Things to do in Singapore
---
Business in Singapore
Singapore is a global center for commerce, finance, and transportation. Singapore is also one of the most important destinations for business jet charters worldwide.
After gaining independence in 1965, Singapore developed rapidly with an economy based on external trade and human capital, despite not having any natural resources or even a hinterland. Although it formed the original Four Asian Tigers with Hong Kong, South Korea and Taiwan, it has surpassed the other three in terms of GDP per capita.
For ten consecutive years, Singapore has been voted as the "Easiest Place to do Business"  by the World Bank, and over the previous decade, it is the only Asian country with the top AAA sovereign rating from all major credit rating agencies. Singapore is also one of only nine countries in the world with an AAA rating from the Big Three (S&P, Moody's and Fitch).
Singapore has become a global leader in a variety of economic sectors, including its status as the world's largest oil-rig producer, world's top logistics hub, and it is a major hub for ship repair services. The city-state also ranks the world's 3rd-largest foreign exchange center, 3rd-leading financial center, 2nd-largest casino gambling market and 3rd-largest oil-refining and trading center.
Thanks to its global impact and importance, the Port of Singapore has been recognized as one of the top two busiest container ports in the world since the 1990s. Its main exports are refined petroleum, integrated circuits, and computers. Information and communications technologies (ICT) is another one of the pillars of the country's economic success, evidenced by the World Economic Forum's 2015 Global Technology Report when it placed as the most "Tech-Ready Nation" in the world.
We've assisted executives with bespoke jet charters, as well as chartering multi-leg international trips with stops in Singapore and/or Bangkok, Hong Kong, Kuala Lumpur, and Shanghai. Request a FREE quote for a business jet rental to Singapore from wherever you're located.
---
Luxury Hotels
Singapore offers some of the best luxury accommodations in all of Southeast Asia. This thriving island cosmopolitan is a global center for commerce and trade, and its transition from a colonial port to a symbol of wealth and trade brought with it a variety of luxurious resorts and attractions.
Our private jet clientele from the United States will recognize several of the five-star establishments that have set-up shop in Singapore, including the Ritz-Carlton, Four Seasons, St. Regis or the Shangri-La. Regardless of where you decide to stay, Air Charter Advisors can arrange for luxury ground transportation after your private jet arrives, bringing you to the resort or destination of your choice.
---
Singapore Jet Charter Services | Request a FREE Quote
Request a Quote or give us a call at 1-888-987-5387 to speak with one of our Singapore Private Jet Charter agents for your next luxury vacation, business trip, or special event.