Private Jet Charter Cannes
Private Flights to/from Cannes, France
Charter a private jet to Cannes, located along the French Riviera in the Alpes-Maritimes department of France, and host of the world-famous Cannes Film Festival.
Cannes is a Mediterranean playground for the rich and famous, home to an array of luxury hotels, high-end restaurants, and several luxury events & conferences. The most lavish, comfortable way to arrive along the Cote d'Azur is by renting a sleek, modern private jet and arriving in style.
Air Charter Advisors arranges private jet charter service to/from Cannes with access to thousands of private jets, turbo-props and helicopters around the world. We're confident we can connect you to the right aircraft for your flight, whether traveling internationally or domestically.
Cannes Air Charter Advisors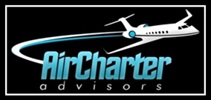 We offer simple, pay-as-you-go jet charter service with no contracts, no hidden charges and no membership fees. Our company is Wyvern-certified, an accreditation earned by performing additional safety and due diligence processes that often exceed industry standards. All of the private planes we arrange for flights to/from Cannes are operated by FAR Part 135 (or foreign equivalent) air carriers, and we only use veteran flight crews with vast experience piloting the aircraft you're chartering.
Our services extend around the globe, and our list of distinguished private jet clientele has grow to include royal family members, heads of state, C-level executives, celebrities, personal assistants and leisure travelers from around the world.
Enjoy the peace of mind you get from working with a private jet charter broker you can trust, and we'll be your local and global aviation solution for luxury air travel, aircraft acquisition and private jet management along the French Riviera.
Call us at 1-888-987-5387 or request a jet charter quote for your upcoming flight. Our brokers are available 24/7 to ensure that all of your needs are met exactly when they need to be, and our hassle-free booking process makes everything easy. Consider ACA your one-stop shop for all things private aviation in France.
Private Jet Airports in Cannes, France
Commercial flights will arrive in Nice, more than 30 minutes away from Cannes. Chartering a private flight allows you to fly directly to Cannes-Mandelieu Airport (CEQ), a popular jet hub located less than 6 km from La Croisette and Palais des Festivals et des Congrès.
(LFMD, CEQ) Cannes-Mandelieu Airport – Cannes, France
Runway: 5,282 feet | 2,493 feet
FBO: Sky Valet
Charter a private jet to the French Riviera and arrive like a star at Cannes – Mandelieu Airport (IATA: CEQ, ICAO: LFMD), located just 3 miles (5 km) west of Cannes in the Alpes-Maritimes department.
(CEQ) Mandelieu Airport offers two runways for private aircraft; private jets can utilize 17/35, a 5,282-foot asphalt runway, while turboprops and smaller planes can use 04/22, a 2,493-foot asphalt runway.
(LFMD) Mandelieu experiences a heavy increase in private jet traffic leading up to the Film Festival, the Yachting Festival and other events along the French Riviera, so it's important to plan ahead if you're traveling to Cannes around these festivals.
Go from runway to red carpet with ACA on-demand jet charter service to (LFMD, CEQ) Cannes-Mandelieu Airport.
(LFMN, NCE) Nice Côte d'Azur Airport – Nice, France
Runway: 9,711 feet | 8,432 feet
Helipads: 2 available
FBO: Aviapartner Executive | Signature Flight Support NCE | Swissport Executive Aviation
Located 28 kilometers from Cannes, clients chartering a larger jet can arrive/depart at Nice Côte d'Azur Airport (IATA: NCE, ICAO: LFMN), an international airport located 4 miles (7 km) southwest of Nice and the main gateway into the French Riviera.
Nice Côte d'Azur Airport ranks as one of the top business jet airports in Europe, and ranks as France's third busiest airport with more than 12 million passengers handled in 2015. The airport also links the city-state of Monaco with scheduled and charter helicopter service.
Private jets can utilize two parallel runways and two passenger terminals at Côte d'Azur Airport; there's also a freight terminal for cargo charter flights if you find yourself leaving Cannes with a ton of hardware.
(LNMC) Heliport Monaco – Monaco
Helipads: 2 available
FBO: Monacair
If you're interested in visiting the Principality of Monaco while staying along the French Riviera, we can arrange for private helicopter charter service to/from Monaco Heliport (IATA: MCM, ICAO: LNMC), also known as Monte Carlo Heliport, the only aviation facility in Monaco.
There are 8 helipads available at the heliport and a single terminal with four hangar facilities, three on the east and one on the west side of the heliport. Other facilities include an underground parking lot, and a passenger area the front of the terminal.
Charter Planes in
Cannes
ACA has on-demand access to the following private aircraft rentals for your flight. All of the aircraft we utilize for charter service are operated by FAR Part 135 or 121 (or foreign equivalent) air carriers, using only veteran pilots in the private jet you're renting.
Our team will provide you with a variety of aircraft options based on the goals and budget of your trip, allowing you to charter a cost-effective aircraft, or the most luxurious, stylish corporate jet on the market. Check out our Aircraft Gallery for more details on all of the aircraft available for your trip.
If you don't see your preferred aircraft listed below, speak to one of our brokers and they will locate one for you.
Pistons | Turbo-Props
Cessna Caravan 208
Cessna Conquest
Cessna Stationair
King Air 90
King Air 100
King Air 200
King Air B200
King Air 300
King Air 350
Pilatus PC-12
Piper Cheyenne
Piper Meridian
Piper Navajo
Piper Seneca
View our list of Pistons and Turbo-Props
VLJ | Light Jets
Cessna Citation Mustang (VLJ)
Honda Jet (VLJ)
Phenom 100 (VLJ)
Eclipse 500 (VLJ)
Beechjet 400
Cessna Citation CJ2
Cessna Citation CJ3
Citation Ultra
Citation Encore
Falcon 10
Hawker 400 XP
Lear 31
Lear 35
Lear 40
View our list of VLJ and Light Jets
Mid-Sized Jets
Citation X
Citation Excel
Hawker 800A
Hawker 800 XP
Hawker 900 XP
Hawker 1000
Hawker 4000
Gulfstream 100
Gulfstream 150
Gulfstream 200
Learjet 45
Learjet 55
Learjet 60
View our list of Mid-Size and Super Mid-Size Jets 
Heavy Jets
Gulfstream V | G550
Gulfstream V
Gulfstream IV | G4
Global 5000
Global Express
Challenger SE
Challenger 600 series
Challenger 605
Challenger 300
Falcon 50
Falcon 900
Falcon 2000
Embraer Legacy
View our list of Heavy Jets and VIP airliners
---
Private Jet to Cannes, France
Destinations > Europe > France
Fly private to Cannes, a small fishing village turned glamorous seaside town which today, is considered to be one of Europe's premier social hubs.
The city hosts famous actors, directors, celebrities and affluent travelers during the Film Festival in May, where visitors can walk the famous steps of the Palais des Festivals at the end of La Croisette.
Cannes caters to exclusivity, and its nightlife, casinos and high-end restaurants are a prime target for luxury travelers. From world-famous events, boutique shops and the beautiful architecture of Le Suquet and its cobbled streets, to chartering a luxury super-yacht or just sitting at street side tables at local marinas, Cannes offers something for every traveler. Check out some of our favorites below.
Attractions & Activities
The city of Cannes offers sun-drenched beaches, mega-yachts, celebrity sightings, exciting nightlife, castle ruins, cobbled streets, exotic cuisine and friendly marinas — all in one beautiful, sublime destination.
It's no wonder celebrities flock here for its international film festival — aside from the photo-ops, Cannes offers an array of luxurious hotels, boutique shops and fine dining restaurants that cater to the VIP crowd.
A day trip out of Cannes can take you to a variety of interesting locations such as Antibes, Golfe Juan, Mandelieu La Napoule, Mougins, Loup Valley, Théoule-Sur-Mer, Biot, Nice, Vallauris, Valbonne, Ventimiglia, Verdon Gorges and Valley of the Roya.
Another one of the best things about visiting Cannes is that even though you find yourself nestled along the warm waters of the Mediterranean, you're also within a 2-hour drive (or extremely short helicopter charter) of ski resorts in the French Alps.
?There are 13 Alpine ski resorts within 70 miles of Cannes, including new resorts at Isola 2000 and Auron. ACA can arrange for private helicopter service to a local airport or helipad near the resort of your choice, with a convenient departure out of (CEQ) Cannes-Mandelieu Airport.
La Croisette
The boulevard famous for the Festival de Cannes and an array of five-star, art deco hotels.
Cannes Film Festival
Need to book a private flight to the Cannes Film Festival? ACA offer the highest standards in private luxury jet charters to/from the Cote d'Azur. We utilize some of the most strict safety and due-diligence standards in private aviation, many of which that exceed industry standards.
We have access to thousands of Wyvern-certified private jets and helicopters around the world, connecting you to the perfect aircraft so you can go from runway to red carpet in style.
The Cannes Festival (Festival de Cannes), formerly known as the International Film Festival until 2002, and commonly known as the Cannes Film Festival, is an annual film festival held annually in May at the at the Palais des Festivals et des Congrès.
The invitation-only festival previews new films from around the world in all genres, including documentaries. The festival's best film is awarded the prestigious Palme d'Or ("Golden Palm"), and many other awards are given in a range of categories, including the Caméra d'Or for "best first feature film", the L'Œil d'or for "best documentary film", and even the Palm Dog for "best canine performance".
Cannes Yachting Festival
The beautiful Cote d'Azur is a premier destination for luxury & super yachts thanks to incredible destinations such as Nice, St. Tropez, Monaco, as well as the city of Cannes.
The high levels of maritime activity coupled with extravagant budgets create one of the most unique boating scenes in the world, one where every boat is worth being seen. Many visitors fly in from Europe and overseas in the month of September for the Cannes Yachting Festival, an annual yachting event framed by the elegant, luxurious surroundings of the French Riviera.
The Yachting Festival is held at two ports along the French Riviera, the Vieux Port and Port Pierre Canto, where upwards of 600 boats and yachts will be on display in the water and on land, including models making their world debut.
Want to charter a private jet to attend the show or exhibiting your business at the event? ACA can arrange for your private flight to arrive at (LFMD, CEQ) Cannes-Mandelieu Airport just 7 km from the Vieux Port and Port Pierre Canto. Flying a large party or a corporate team to the festival? (LFMN, NCE) Nice Côte d'Azur International Airport is located 30 km away, and is the ideal option for larger private jets and airliners.
Official Website: http://www.cannesyachtingfestival.com/en/Home/
---
Additional Airports in Southern France
Private aviation allows you to travel places commercial flights can't fly to, and there are plenty of additional airport options available for your charter flight located within 50 miles of Cannes. Call one of our brokers to discuss which airport works best for your trip, and ask about available empty legs in the area.
(LFMC) Le Luc – Le Cannet Airport — Le Luc, France
(LFTZ, LTT) La Môle – Saint-Tropez Airport — St. Tropez, France

Runway: 3,871 feet
FBO: Sky Valet

(LFTF) Cuers-Pierrefeu Airport — Cahors, France
(LFTH, TLN) Toulon–Hyères | Le Palyvestre Airport — Toulon, France

Runway: 6,955 feet
FBO: Signature Flight Support TLN

(LIMG, ALL) Albenga "Clemente Panero" Airport — Albenga, Italy
(LFMQ, CTT) Le Castellet Airport — Le Castellet, France

Runway: 5,741 feet
FBO: Castellet International Airport

(LIMZ, CUF) Cuneo International | Levaldigi Airport — Cuneo, Italy
Related Destinations
---
Cannes Jet Charter Services | Request a Quote
Request a Quote or give us a call at 1-888-987-5387 to speak with one of our Cannes Private Jet Charter service brokers for your next luxury vacation, business trip, or special event.