Private Jet Charter Oklahoma City
Private Flights to/from Oklahoma City, OK
Welcome to your 24-hour source for on-demand private jet rentals, helicopter lifts, and private jet acquisition & management in Oklahoma City and surrounding areas of Frontier Country.
Book your private flight to/from Oklahoma City, the capital and principal city of the state of Oklahoma, and the state's political, cultural, and economic center. Renting a private jet is the most comfortable, stylish and secure way to arrive in OKC, and our team is your comprehensive source for all things private aviation, from air charter service and private jet management, to aircraft acquisition and sales.
Air Charter Advisors offers on-demand private air charter service to/from Oklahoma City on a wide selection of Wyvern-certified business jets, allowing you to hire the perfect aircraft for your flight. We also offer a wide range of luxury concierge services to complement your flight.
Oklahoma Air Charter Advisors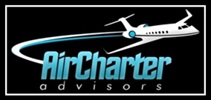 Air Charter Advisors is Wyvern-certified, and all of the aircraft we use for flights to/from OKC are operated by FAR Part 135 (or foreign equivalent) air carriers. Our safety and service standards have earned us a distinguished list of clients, including royal family members, heads of state, celebrities, C-level executives, personal assistants and leisure travelers from around the world.
We review the latest Wyvern PASS reports detailing aircraft maintenance, operator history, and pilot experience, ensuring compliance with our rigorous standards for every client. Our safety and due diligence processes take the guesswork out of who you're flying with.
Enjoy the peace of mind you get from working with a jet charter broker you can trust, and let our Oklahoma City Jet Charter team become your local and global aviation solution for luxury air travel, aircraft acquisition and private jet management.
Give us a call at 1-888-987-5387 or request a jet charter quote for your private flight to Oklahoma City. ACA is here to help you with all of your private aviation needs, from booking your private aircraft, arranging gourmet in-flight catering, luxury ground transportation, private jet management or private aircraft sales & acquisitions  – consider our Oklahoma City Jet Charter team your one-stop shop for all things private aviation in OKC.
---
Airports for Private Flights to Oklahoma City
Located in the Frontier Country region of the state, Oklahoma City can be reached by over 20 airports located within a 50 miles of the city, with the most popular options being (PWA) Wiley Post and (OKC) Will Rogers World. The following airports are located within 20 miles of OKC's city center.
(KOKC, OKC) Will Rogers World Airport – Oklahoma City, OK
Longest Runway: 9,802 feet
(KPWA, PWA) Wiley Post Airport – Oklahoma City, OK
Longest Runway: 7,198 feet
(KHSD, HSD) Sundance Airpark – Yukon , OK
Longest Runway: 5,001 feet
(KRCE, RCE) Clarence E Page Municipal Airport – Yukon, OK
Longest Runway: 6,014 feet
(KOUN, OUN) University of Oklahoma Westheimer Airport – Norman, OK
Longest Runway: 5,199 feet
---
Private Aircraft for Charter Flights to OKC
Air Charter Advisors has access to the following Wyvern-certified aircraft for your private flight. All of the aircraft we utilize for flights are operated by FAR Part 135 or 121 (or foreign equivalent) air carriers, using only veteran pilots with experience in the aircraft you're chartering.
Our Oklahoma City Jet Charter brokers will provide you with a variety of aircraft options based on the goals and budget of your trip, allowing you to charter a cost-effective piston or turbo-prop, or the most luxurious, stylish business jet on the market. Check out our Aircraft Gallery for more details on all of the aircraft available for your trip.
If you don't see your preferred aircraft listed below, speak to one of our brokers and they will locate one for you.
Pistons | Turbo-Props
Cessna Caravan 208
Cessna Conquest
Cessna Stationair
King Air 90
King Air 100
King Air 200
King Air B200
King Air 300
King Air 350
Pilatus PC-12
Piper Cheyenne
Piper Meridian
Piper Navajo
Piper Seneca
View our list of Pistons and Turbo-Props
VLJ | Light Jets
Cessna Citation Mustang (VLJ)
Honda Jet (VLJ)
Phenom 100 (VLJ)
Eclipse 500 (VLJ)
Beechjet 400
Cessna Citation CJ2
Cessna Citation CJ3
Citation Ultra
Citation Encore
Falcon 10
Hawker 400 XP
Lear 31
Lear 35
Lear 40
View our list of VLJ and Light Jets
Mid-Sized Jets
Citation X
Citation Excel
Hawker 800A
Hawker 800 XP
Hawker 900 XP
Hawker 1000
Hawker 4000
Gulfstream 100
Gulfstream 150
Gulfstream 200
Learjet 45
Learjet 55
Learjet 60
View our list of Mid-Size and Super Mid-Size Jets 
Heavy Jets
Gulfstream V | G550
Gulfstream V
Gulfstream IV | G4
Global 5000
Global Express
Challenger SE
Challenger 600 series
Challenger 605
Challenger 300
Falcon 50
Falcon 900
Falcon 2000
Embraer Legacy
View our list of Heavy Jets and VIP airliners
---
Visit OKC | ACA Private Jet Charter Service
Private Jet Charter > United States > Oklahoma
Charter a private flight to Oklahoma City, the capital and largest city of the state of Oklahoma. Whether chartering a private jet to Oklahoma for business or politics in the state capitol, or to enjoy a luxurious stay in Frontier Country, we can help you select the right aircraft and flight itinerary for your trip.
The North Canadian River splits the city geographically and culturally, and both areas are home to unique styles and neighborhoods. The north side of OKC is defined by diverse, fashionable neighborhoods near the city center and sprawling suburbs to the north, while the south side is typically more blue-collar working-class and decidedly more industrial.
Oklahoma City was a major stop on Route 66 during the early part of the 20th century, made even more famous by Nat King Cole's version of "Get Your Kicks on Route 66", but it was post World War II highway construction that turned it into a major interchange at the convergence of I-35, I-40 and I-44.
Today, Oklahoma City is the capital and the largest city in the state, serving as its political, cultural, and economic center. There are several government agencies located here, including the FBI and the FAA headquarters, and the city is one of the major livestock producers in the United States. OKC is home to attractions like the National Cowboy and Western Heritage Museum, Oklahoma History Center, Cox Convention Center, Chesapeake Energy Arena, Myriad Botanical Gardens, and Remington Park Racetrack. Check out more of what the city has to offer private jet travelers in the sections below!
Attractions & Events
Bricktown is a former warehouse district turned commercial waterfront with major attractions such as the Chickasaw Bricktown Ballpark and the Bricktown Canal. There's plenty of shopping, dining and entertainment to spend a day in the area, but if Bricktown is not enough, the historic Deep Deuce District is located just north of Bricktown, offering visitors even more restaurant and nightlife options.
Nature enthusiasts can check out the Myriad Botanical Gardens, a 17-acre and interactive park and botanical gardens located downtown. The northeast section of OKC lies within in an ecological region called the Cross Timbers, and the Sandstone Hills surround the city and are home to hills of 250 to 400 feet and two species of oak, blackjack oak and post oak.
OKC has a humid subtropical climate, but lies in what is colloquially referred to as Tornado Alley. The area experiences a very active severe weather season from March through June, especially during the months of April and May when the region is prone to frequent and severe tornadoes, as well as very severe hailstorms. Check out more of our recommendations for luxury private jet travelers staying in Oklahoma City.
Events
Chesapeake Energy Arena
100 W Reno Ave
(405) 602-8700
http://www.chesapeakearena.com/
Chickasaw Bricktown Ballpark
2 S Mickey Mantle Dr
(405) 218-1000
http://www.milb.com/index.jsp?sid=t238
Civic Center Music Hall
201 N Walker Ave
(405) 297-2584
http://www.okcciviccenter.com/
Cox Convention Center
1 Myriad Gdns
(405) 602-8500
http://www.coxconventioncenter.com/
Attractions
Boathouse District
725 S Lincoln Blvd
(405) 552-4040
http://boathousedistrict.org/
Frontier City
11501 N I- 35 Service Rd
(405) 478-2140
https://www.frontiercity.com/
Myriad Botanical Gardens
301 W Reno Ave
(405) 445-7080
http://oklahomacitybotanicalgardens.com/
White Water Bay
3908 W Reno Ave
(405) 943-9687
https://www.whitewaterbay.com/
Quail Creek Golf & Country Club
3501 Quail Creek Rd
(405) 751-0811
http://www.quailcreekgcc.com/
Twin Hills Golf & Country Club
3401 NE 36th St
(405) 427-2431
http://www.twinhillscc.com/
Museums
Oklahoma History Center
800 Nazih Zuhdi Dr
(405) 521-2491
http://www.okhistory.org/
National Cowboy & Western Heritage Museum
1700 NE 63rd St
(405) 478-2250
http://nationalcowboymuseum.org/
Museum of Osteology
10301 S Sunnylane Rd
(405) 814-0006
http://www.museumofosteology.org/
Executive Charter Flights
Looking to arrange executive jet charter service for your team? ACA has access to thousands of Wyvern-certfied private jets, turbo-props and piston aircraft located throughout Oklahoma and across the country.
Our team prioritizes passenger safety, and we go the extra nautical mile to offer the best possible aircraft & crew options for our clients. Despite our strict safety standards, we're able to provide competitive quotes on sleek, modern business jets cutting corners or sacrificing quality.
Where do the savings offered by other companies come from? Some allow one pilot to operate an aircraft — we require two pilots for every flight. Others may use pilots who recently graduated from flight school, or have limited experience in the aircraft type you're flying — we only use veteran pilots with a wealth of experience as pilot in command or second in command of the exact aircraft type you're chartering.
Our reputation for safety, security and service has earned us a repeat list of exclusive clientele, including Fortune 500 corporations, family offices, athletes, celebrities, media personnel, US Government Offices and other organizations. Learn what it's like to have an Air Charter Advisor working for your teram, and add ACA to your corporate flight plan!
Business in OKC
Oklahoma City lies in the Great Plains region of the United States and features one of the largest livestock markets in the world. Despite this huge livestock market, oil, natural gas, petroleum products and energy industries are the local economy's largest contributors.
The city is built in the middle of an active oil field first discovered in 1928, and oil derricks can be found scattered along the capitol grounds. The city is home for two Fortune 500 companies, Chesapeake Energy Corporation and Devon Energy Corporation. Sonic Drive-Thru is also headquartered here. In 2008, Forbes called the city recession proof thanks to the diversification of its economy, and in 2014 Forbes named #7 on the list of Best Places for Business.
Despite its huge energy sector, the federal government is the number one employer in the region. Tens of thousands of workers can be found at Tinker Air Force Base and the United States Department of Transportation's Mike Monroney Aeronautical Center, housing offices for the Federal Aviation Administration (FAA) and the Transportation Department's Enterprise Service Center, respectively.
Luxury Hotels
Book your next private flight to Oklahoma City, a capital city with a lot to offer private luxury jet travelers, from classic cowboy culture within a fashionable urban metropolis and outstanding business opportunities for corporate ventures, to a variety of hotels and resorts for luxury getaways, business trips and special events.
Our top choice for private jet travelers is the Skirvin Hilton. Originally built in 1911, this historic three-tower hotel was restored to magnificence in the early 2000s, and it's a short walk from some of the best downtown attractions. There are plenty of upscale hotel options for business traveler looking to stay central to the airport, and a variety of bed & breakfast inns for clients looking for some peace & quiet.
Luxury Hotels
The Skirvin Hilton
1 Park Ave
(405) 272-3040
http://www.skirvinhilton.com/
Ambassador Hotel OKC, Autograph Collection
1200 N Walker Ave
(405) 600-6200
http://www.ambassadorhotelcollection.com/oklahomacity/
Colcord Hotel
15 N Robinson Ave
(405) 601-4300
http://www.colcordhotel.com/
Renaissance OKC Convention Center Hotel
10 N Broadway Ave
(405) 228-8000
http://www.marriott.com/renaissance-oklahoma-city-convention-center-hotel/
Upscale Business Hotels
Hyatt Place OKC Airport
1818 S Meridian Ave
(405) 682-3900
http://oklahomacityairport.place.hyatt.com/
Embassy Suites by Hilton (OKC) Will Rogers Airport
1815 S Meridian Ave
(405) 682-6000
http://embassysuites.com/oklahoma-city-will-rogers-airport/
Bed & Breakfast Inns
Rusty Gables Guest Lodge & Gallery
3800 NE 50th St
(405) 424-1015
http://www.rustygables.com/
The Grandison at Maney Park
1200 N Shartel Ave
(405) 232-8778
http://www.grandisoninn.com/
Whispering Pines Bed & Breakfast
7820 E State Hwy 9, Norman, OK 73026
(405) 447-0202
http://www.thewhisperingpinesinn.com/
The Manor Bed & Breakfast
917 W Boyd St, Norman, OK 73069
(405) 310-2254
http://themanorbb.com/
---
Airport Information | Private Flights to Oklahoma City
Air Charter Advisors can arrange your private jet charter flight to arrive/depart from any of the following airport located near Oklahoma City, Oklahoma and neighboring areas of Frontier Country.
(KOKC, OKC) Will Rogers World Airport – Oklahoma City, OK
Alias:
Will Rogers Airport
|
WRWA
|
OKC Airport
Runway Length:
9,802 feet | 9,800 feet | 7,800 feet | 3,078 feet
FBO Service:
 AAR Aircraft Services | Atlantic Aviation
Customs & Immigration:
Yes
http://www.flyokc.com/
Fly private to Oklahoma City and arrive at Will Rogers World Airport (IATA: OKC, ICAO: KOKC, FAA LID: OKC), the state's main airport located about 6 miles (8 km) southwest of downtown Oklahoma City. Although the official airport codes for Will Rogers World are OKC and KOKC, it's commonly referred to as "WRWA" or "Will Rogers".
The airport is named after Oklahoma native Will Rogers, a comedian and legendary cowboy who passed away in a 1935 plane crash in Alaska, and it's the only airport to use the designation "World" without reference to its city location. (KOKC) Will Rogers Airport offers U.S. Customs & Immigration services, despite there being no international flights currently scheduled .
Will Rogers World Airport is the busiest airport in the state of Oklahoma, handling more than 3 million passengers annually. It offers 4 runways for private aircraft to utilize, including 3 runways measuring over 9,000 feet long for long-range and heavy jets. There are two private terminals operated by AAR Aircraft Services and Atlantic Aviation, allowing quick and easy arrivals/departures.
(KPWA, PWA) Wiley Post Airport – Oklahoma City, OK
Runway Length:
7,198 feet
FBO Service:
Atlantic Aviation | Valair
Customs & Immigration:
 No
http://www.wileypostairport.com/
Charter a business jet to the preferred airport for private and business aviation in Oklahoma City, Wiley Post Airport (IATA: PWA, ICAO: KPWA, FAA LID: PWA), a city-owned airport located 7 nautical miles (13 km) northwest of the city's central business district.
The airport is named in honor of Wiley Post, the first pilot to fly solo around the world, who also passed away in the same plane crash as Will Rogers in 1935. It's designated by the FAA as a reliever airport for Will Rogers World, and it primary functions as a general aviation hub, serving business, corporate and leisure air travelers.
The airport serves as the base to more than 300 aircraft, ranging from single and twin engine pistons and turboprops to light, mid-size and long-range jets. Many licensed private pilots consider (PWA) Wiley Post Airport to be their home, and there are several community activities held at Wiley Post. International charter flights will have to arrive via (OKC) Will Rogers, as customs & immigration services are not available at (KPWA, PWA) Wiley Post Airport.
(KHSD, HSD) Sundance Airpark – Yukon , OK
(KOUN, OUN) University of Oklahoma Max Westheimer Airport – Norman, OK
Runway Length:
5,199 feet
FBO Service: 
Cruise Aviation
http://www.ou.edu/airport.html
---
Additional Airports
Private aviation allows clients to fly to 100 times the number of airports available to commercial air lines, including the following general aviation airports located 50 miles within Oklahoma City.
(K1k4, 14K) David Jay Perry Airport – Goldsby, OK – 21 miles south

Longest Runway: 3,004 feet

(KRQO, RQO) El Reno Regional Airport – El Reno, OK – 22 miles west

Longest Runway: 5,600 feet

(KGOK, GOK) Guthrie–Edmond Regional Airport – Guthrie, OK – 23 miles north

Longest Runway: 5,001 feet

(KCHK, CHK) Chickasha Municipal Airport – Chickasha, OK – 31 miles southwest

Longest Runway: 5,101 feet

(KSNL, SNL) Shawnee Regional Airport – Shawnee, OK – 31 miles east

Longest Runway: 5,997 feet

(K3O3, 3O3) Purcell Municipal | Steven E. Shephard Field – Purcell, OK – 32 miles south

Longest Runway: 5,997 feet

(K2O8) Hinton Municipal Airport – Hinton, OK – 38 mile west

Longest Runway: 4,001 feet | FBO: Guest Air

(K1K2, 1K2) Lindsay Municipal Airport – Lindsay, Ok – 38 miles south

Longest Runway: 3,010 feet

(KCQB, CQB) Chandler Regional Airport – Chandler, OK – 39 miles east

Longest Runway: 4,000 feet

(KO47, O47) Prague Municipal Airport – Prague, OK – 42 miles east

Longest Runway: 3,600 feet

(KF68, F68) Anadarko Municipal Airport – Anadarko, OK – 44 miles southwest

Longest Runway: 3,100 feet

(KSRE, SRE) Seminole Municipal Airport – Seminole, OK – 46 miles east

Longest Runway: 5,004 feet

(KSWO, SWO) Stillwater Regional Airport – Stillwater, OK – 46 miles northeast

Longest Runway: 7,401 feet | FBO: Stillwater Flight Center

(KCUH, CUH) Cushing Municipal Airport – Cushing, OK – 47 miles northeast

Longest Runway: 5,201 feet | FBO: Cushing Flight Service

(KJWG, JWG) Watonga Regional Airport – Watonga, OK – 48 miles northwest

Longest Runway: 4,001 feet

(KSUD, SUD) Stroud Municipal Airport – Stroud, OK – 48 miles east

Longest Runway: 3,000 feet
---
Request a Quote | Private Jet to Oklahoma City
Request a Quote or give us a call at 1-888-987-5387 to speak with one of our Oklahoma City Private Jet Charter agents for your next luxury vacation, business trip, or special event.